Bernie Williams: Beyond the Diamond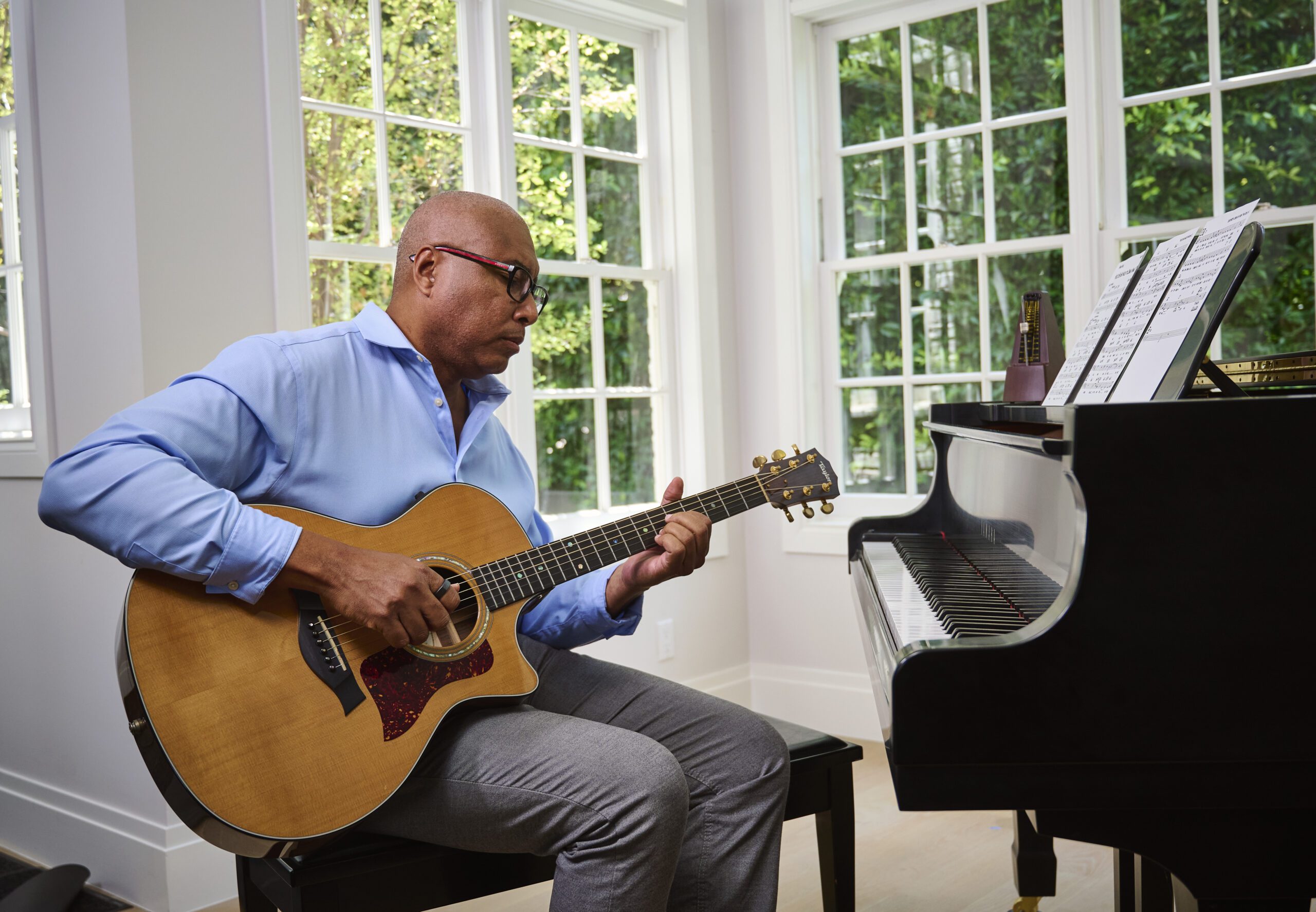 Bernie Williams: Yankees Legend and Latin Grammy Nominee Championing Lung Health through Music.
August 15th, 2023
In the vibrant city of Miami, a convergence of sportsmanship and musical prowess is underway as a prominent figure, celebrated for both his baseball acumen and musical artistry, takes the stage. The iconic Yankees legend and Latin Grammy nominee is here not only to shine in the spotlight but also to contribute meaningfully to a program known as Tune In To Lung Health. This initiative, spearheaded by Bernie Williams, employs the power of music to raise awareness about a formidable health condition – interstitial lung disease (ILD).
Williams' deep involvement in this noble cause is a product of personal experience. His connection to interstitial lung disease is rooted in a poignant chapter of his life – the loss of his father to idiopathic pulmonary fibrosis, a specific form of ILD. Witnessing the profound impact of this disease on his family, Williams embarked on a partnership with Boehringer Ingelheim to launch a campaign that seeks to not only increase awareness but also provide solace and support to those affected by ILD.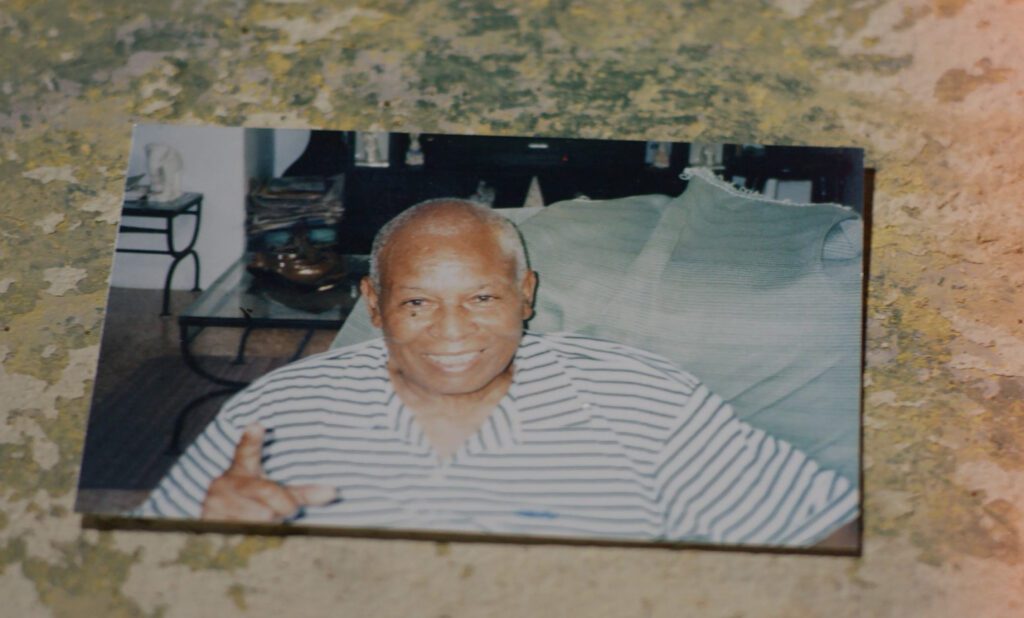 In a candid conversation Williams delved into the motivation behind his unwavering commitment to Tune In To Lung Health. The essence of the campaign lies in education – it aims to illuminate the intricacies of ILD, a cluster of over 200 diseases that scar lung tissue and impede breathing. Williams underscored the pivotal role of early diagnosis, stressing that timely symptom recognition and appropriate medical intervention can significantly elevate the quality of life for patients.
While the campaign focuses primarily on disseminating awareness and knowledge, Williams made it clear that its relevance extends beyond just patients or potential patients. Even the medical community, including general practitioners, plays a crucial role as gateways to specialized care. Williams' collaboration with Boehringer Ingelheim emphasizes the necessity of empowering both medical professionals and the public with essential information.
In the realm of medical advancements, Williams humbly acknowledged that he might not possess expert insights. Nonetheless, he ardently champions the need for education and information sharing. His role within the program isn't about replacing medical expertise, but rather about amplifying awareness and bridging the gap between those affected and the necessary healthcare resources.
Transitioning seamlessly from his baseball career to his musical journey, Williams unveiled a practice that played an indispensable role in both domains – deep breathing exercises. As a seasoned athlete, Williams employed these exercises to center himself and manage the pressure of high-stakes situations. This calming ritual seamlessly intertwined with his pursuit of musical excellence, as he discovered the parallels between finding one's breath and the rhythm of music.
Williams shared that Tune In To Lung Health provides an invaluable resource for breathing exercises and techniques. Crafted by renowned vocalist Eric Vetro, these exercises illustrate the profound connection between music and healing. In this context, Williams underscored the importance of recognizing the potency of a deep breath in fostering mental preparedness and cultivating a successful mindset.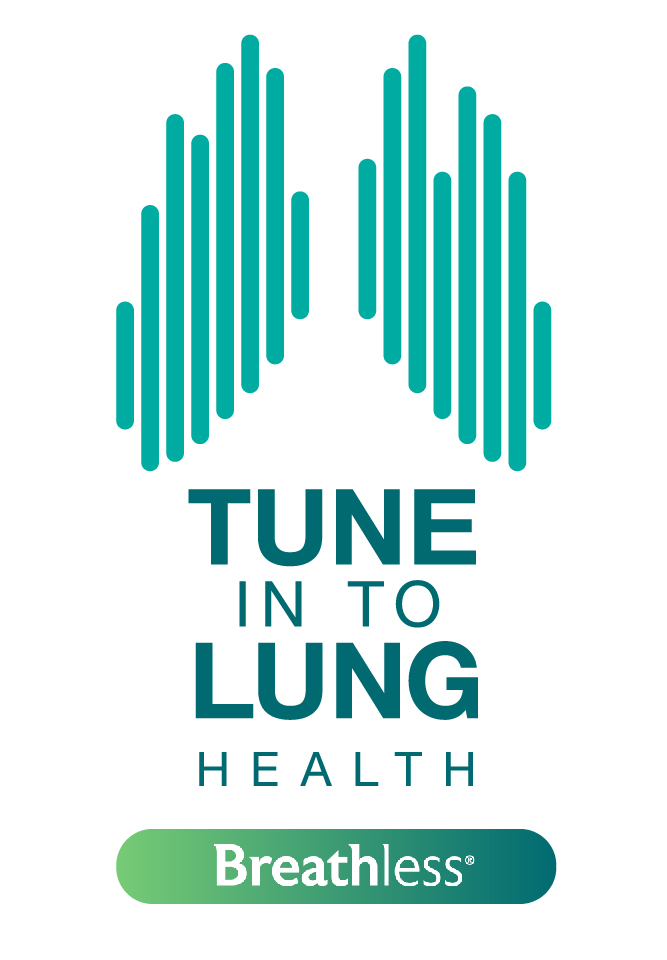 From the realm of baseball pressure to the soothing embrace of music, Williams reminisced about the pivotal role breathing played in his journey. The tranquility achieved through mindful breathing laid the foundation for his success as both an athlete and a musician. The interview illuminated the synergy between his diverse careers, encapsulating the philosophy of Tune In To Lung Health.
Within the realm of sports, Bernie Williams carved an exceptional legacy as a cornerstone player for the Yankees, a team synonymous with towering expectations and unyielding scrutiny. Flourishing within this environment necessitated a remarkable reservoir of resilience, a trait Williams nurtured through his dedication to breathing exercises and unwavering mental focus. The pressure-cooker setting of New York baseball mandated that athletes perform under the relentless weight of sky-high expectations. Williams' ability to preserve his composure and sustain laser-sharp focus emerged as a driving force that propelled him on his triumphant journey.
Williams recounted anecdotes of teammates who, like him, turned to breathing exercises to manage stress. While there wasn't a universal playbook, each player discovered their unique strategies to navigate the demanding landscape. Williams admired veterans like Don Mattingly, Derek Jeter, Tino Martinez, and Jorge Posada, observing how they embraced mindfulness and readiness through controlled breathing.
With unwavering dedication, Williams served as a steadfast pillar of the Yankees organization – an anomaly in an era marked by player mobility. His enduring presence within the same team allowed him to contribute consistently and establish a legacy of excellence. He acknowledged that this consistency was a source of pride and a testament to the strong foundation the team had meticulously constructed. As part of the Yankees' triumphant era, Williams experienced a culture shift within the organization. From a challenging environment to a winning allure, the team underwent a transformation that attracted top-tier players like 'Chili" Davis, Darryl Strawberry and Cecil Fielder. The resolute approach to maintaining excellence, nurtured by coaches like "Buck" Showalter and Joe Torre, created an atmosphere where players thrived under pressure. Williams attributed this evolution to a commitment to excellence and a nurturing clubhouse culture.
Shifting the conversation to his musical expedition, Williams expressed deep gratitude to the close-knit community of musicians who embraced him warmly. His late entry into the musical arena didn't deter him; instead, he drew inspiration from accomplished artists like Dave Koz and David Benoit. Williams' journey mirrored his baseball experience – absorbing knowledge, persistently honing his craft, and aspiring to make meaningful contributions.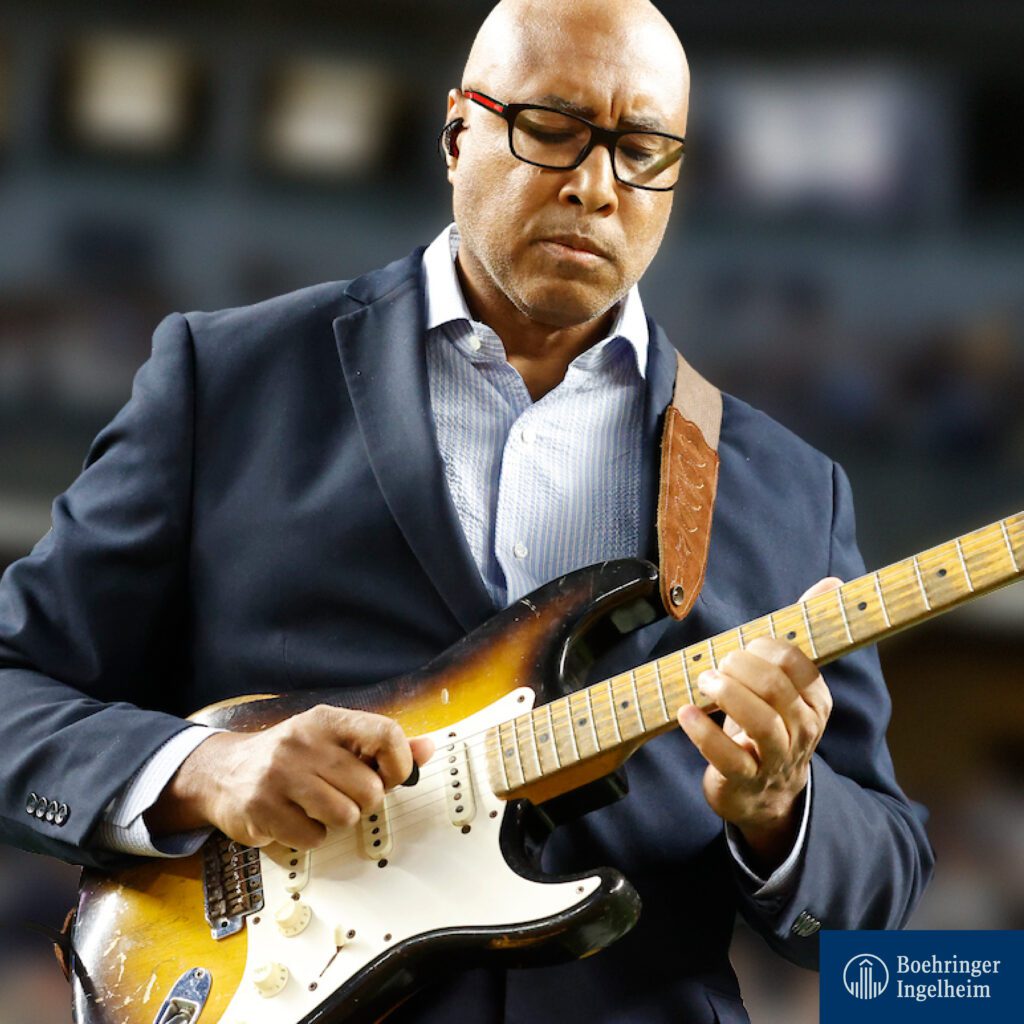 Music emerged as an indispensable channel for Williams to channel his emotions and inspire others. He acknowledged the therapeutic potency of music in alleviating anxiety, depression, and frustration, particularly for those contending with illnesses. Collaborating with esteemed musicians and artists, Williams seamlessly blended his ardor for music with his commitment to illuminating ILD awareness. Through his participation in Tune In To Lung Health, he aims to share the healing power of music with patients and caregivers alike.
Bernie Williams journey from the baseball diamond to the musical stage resonates as a harmonious symphony of determination, empathy, and a resolute commitment to effecting positive change. Through Tune In To Lung Health, Williams has harmoniously woven together his athletic achievements and musical passions, leaving an indelible mark on the realms of sports, music, and healthcare advocacy.
3 Doors Down and Candlebox at Mizner Park Amphitheater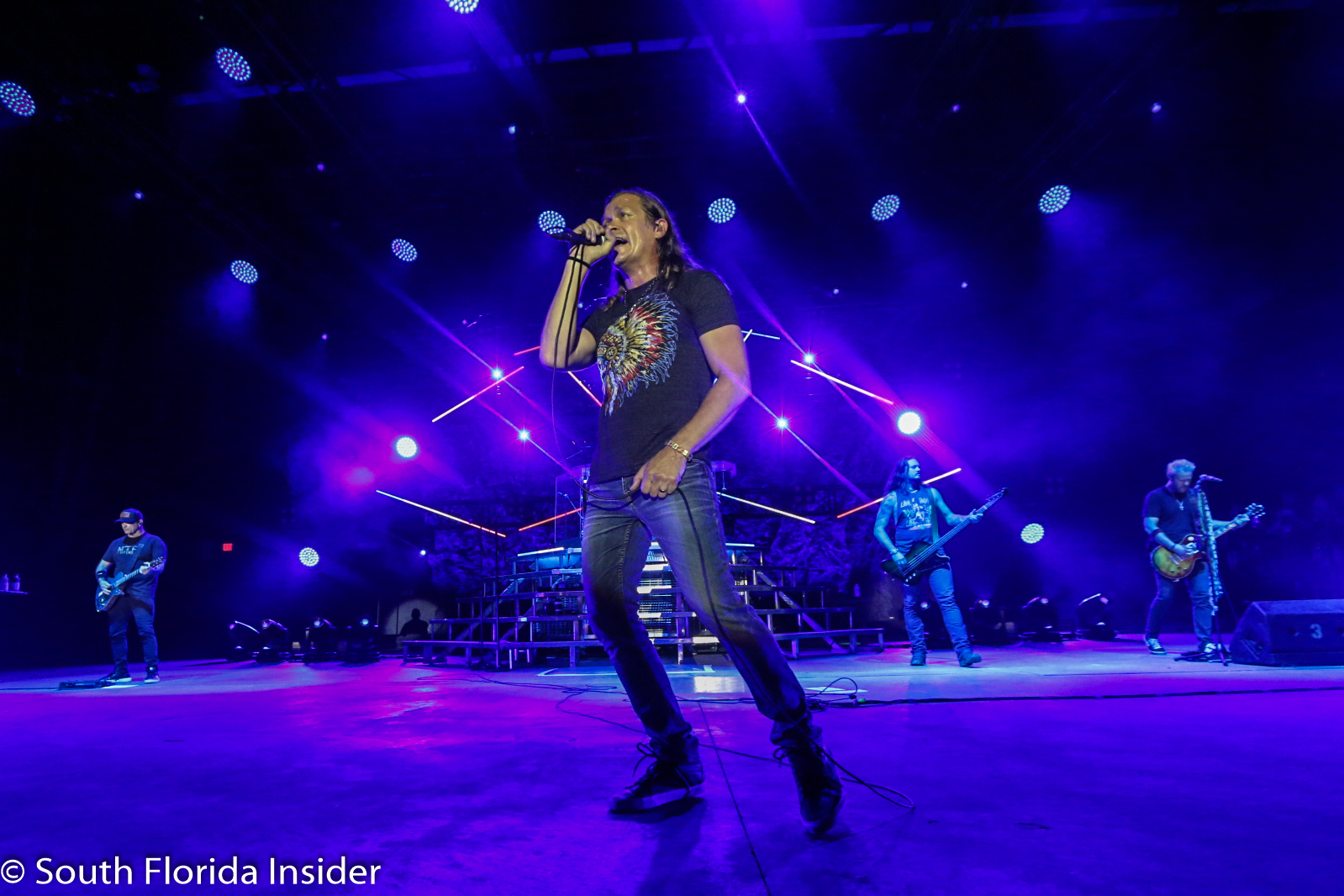 Rockin' Down Memory Lane: 3 Doors Down and Candlebox Set Mizner Park on Fire!


(more…)