Omar Vizquel: Inspiring Hope and Embracing Heritage in Baseball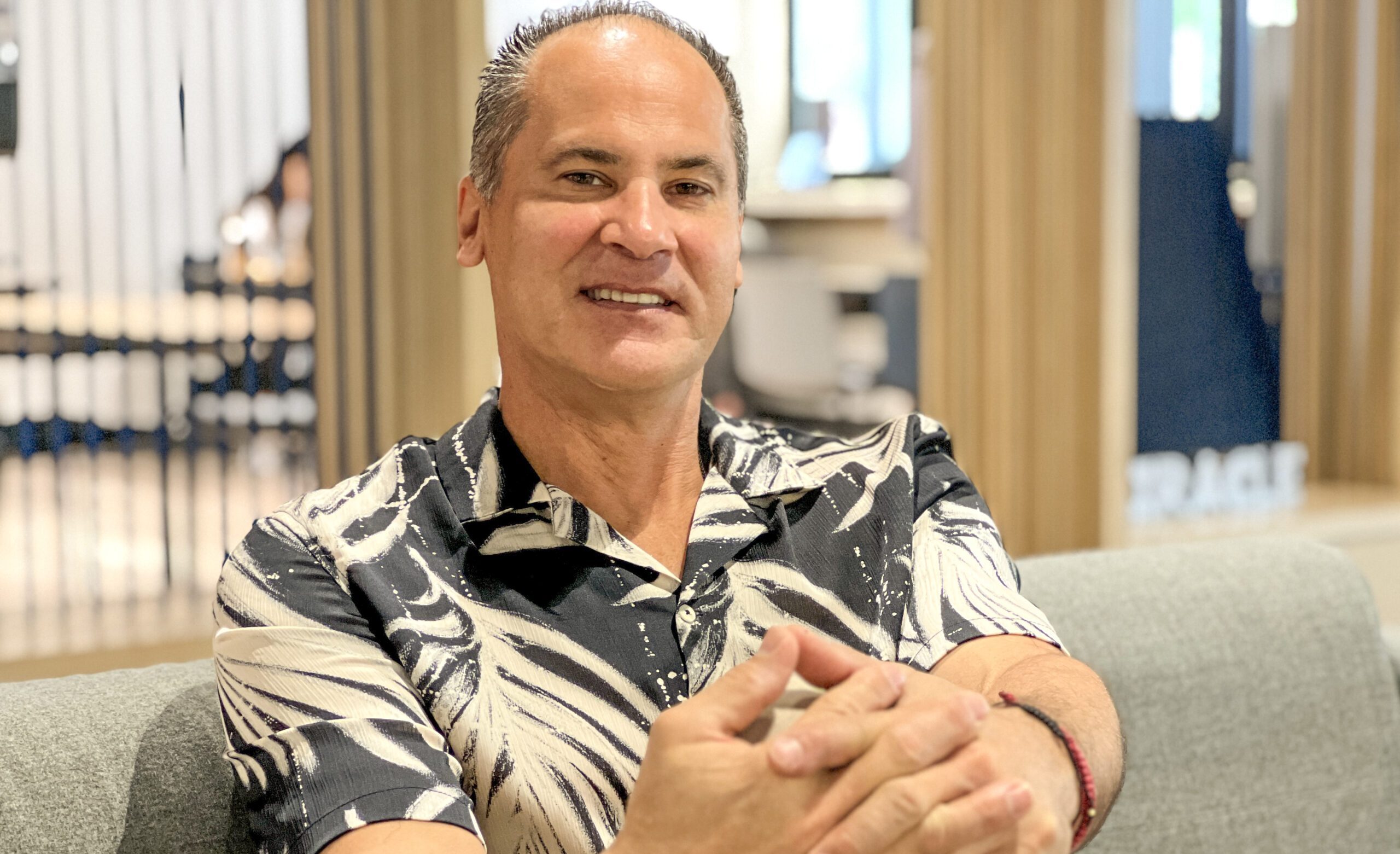 Former MLB Star Omar Vizquel – A Symbol of Inspiration for Venezuelan Heritage and Aspiring Athletes Worldwide.
July 28th, 2023
Omar Vizquel, the former Major League Baseball player, is not only a celebrated athlete but also a symbol of hope and inspiration for Venezuelan heritage and aspiring athletes worldwide. With an illustrious career spanning more than two decades, Vizquel's impact on the game of baseball and his dedication to mentorship have left an indelible mark. In a recent interview, Vizquel shared deeper insights into his special relationship with fellow Venezuelan legend Miguel Cabrera, his coaching aspirations, thoughts on the evolving nature of baseball, and his advice for the next generation of players.
Celebrating Miguel Cabrera's Success
Vizquel's excitement was palpable as he headed to Florida to celebrate Miguel Cabrera's achievements. Cabrera's return to Marlins Park, where he debuted with the Florida Marlins at a young age, was an emotional moment for both Venezuelan heritage and baseball fans. Afterall, as Omar describes it, in Venezuela, Miguel is like Elvis, he's just a king over there.
Having played alongside Cabrera in the first Baseball Classic and later coaching him in subsequent events and as a Detroit Tigers player, Vizquel's admiration for Cabrera's journey to becoming an iconic figure in Venezuela was evident. The celebration was a testament to Cabrera's influence and significance for the people of Venezuela.
Coaching Aspirations and Mentorship
As a veteran player, Vizquel has amassed valuable knowledge and experience, which he is eager to share with the younger generation. His coaching aspirations are fueled by a desire to teach the game the right way and guide young talents towards success. Vizquel expressed his plans to return to coaching, with a focus on the minor leagues, to polish and nurture young talents, aiming to shape them into future stars like Cabrera. His passion for mentorship and the opportunity to contribute to the game's future shone through in his words.
Evolving Nature of Baseball
Vizquel weighed in on the evolving nature of baseball, acknowledging that change can be met with resistance. However, he highlighted the positive impact of some rule adjustments, particularly those aimed at speeding up the game and enhancing its dynamics. He appreciated how such changes benefit players, keeping them more engaged and focused. Nevertheless, Vizquel voiced his concerns about excessive showboating, especially during home run celebrations, fearing it might lead to unnecessary conflicts and alter the traditional spirit of the game.
Reflection on the Past
Recalling the 1994 season with the Cleveland Indians, Vizquel expressed his belief that the team had a strong chance of winning the World Series had the strike not cut short the season. However, he proudly emphasized the team's subsequent performance in 1995, demonstrating their prowess and power on the grand stage. With notable players like Manny Ramirez, Jim Thome, Eddie Murray, Dave Winfield, and Albert Belle, the Indians showcased their strength and skills.
A Commitment to Giving Back
Vizquel's charitable work has been a consistent theme throughout his career, supporting various organizations and giving back to the community. His contributions did not cease after retiring from professional baseball, as he continues to run baseball clinics and lend support to charitable causes whenever possible. Vizquel's dedication to making a positive impact off the field is commendable and reflects his generous spirit.
Inspiring the Next Generation
Vizquel's advice to young Venezuelans and aspiring athletes is rooted in confidence and self-belief. He urges them to stay focused on their personal journey, avoid comparing themselves to others, and work tirelessly to improve their skills daily. Vizquel's story stands as a testament to the power of perseverance, determination, and resilience, serving as an inspiration for the next generation to chase their dreams with unwavering determination.
Omar Vizquel's legacy extends far beyond his impressive baseball career. As a guiding force for Venezuelan heritage and aspiring athletes, his impact is felt both on and off the field. With his coaching aspirations, mentorship, and charitable endeavors, Vizquel continues to inspire the future generation to embrace their heritage, strive for greatness, and contribute positively to the game of baseball. As the sport evolves, the guidance of exceptional athletes and mentors like Omar Vizquel ensures that baseball remains a source of inspiration and passion for generations to come.
Messi-less Inter Miami tops Sporting Kansas City 3-2.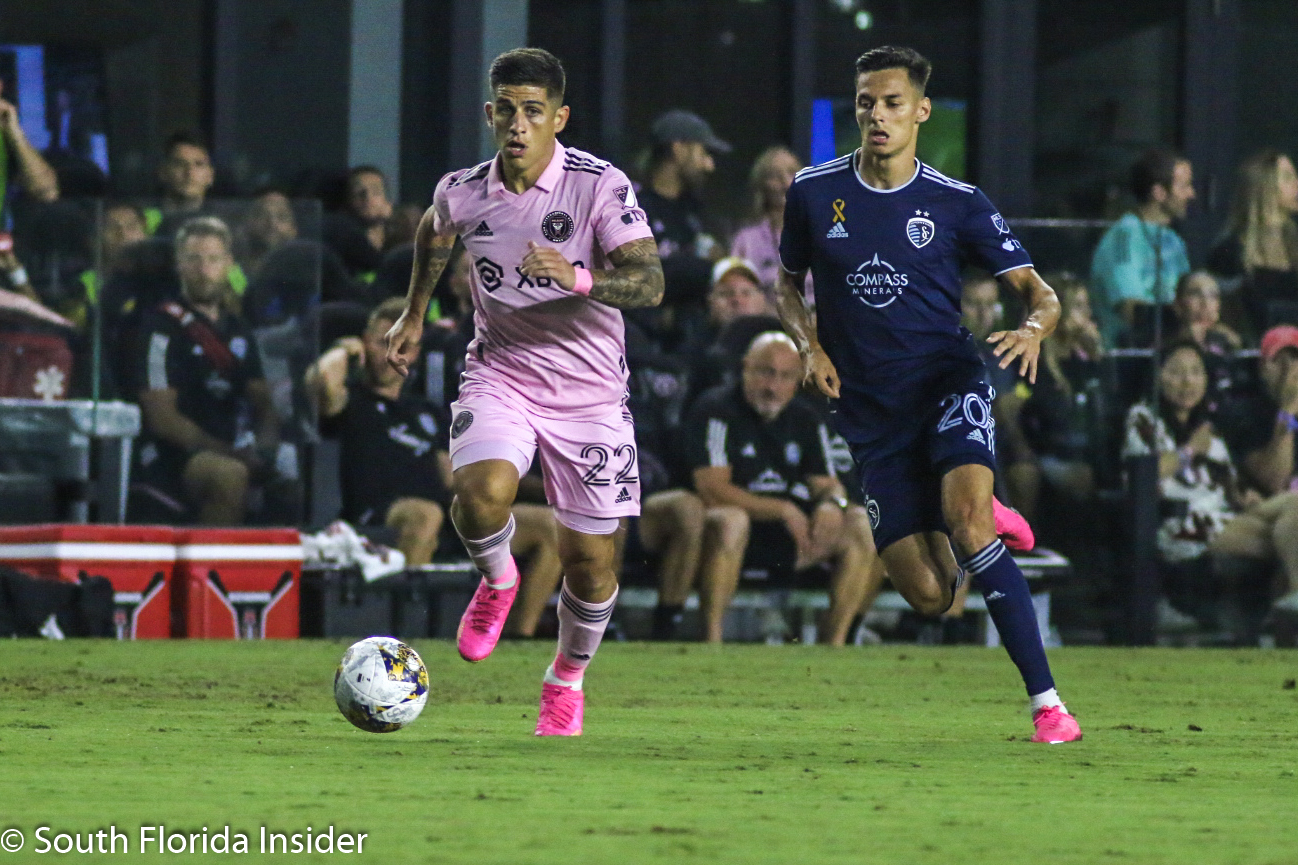 Inter Miami's 3-2 victory without Messi sets DRV Pnk Stadium ablaze.

(more…)