Innings Festival Hits It Out of the Park Once Again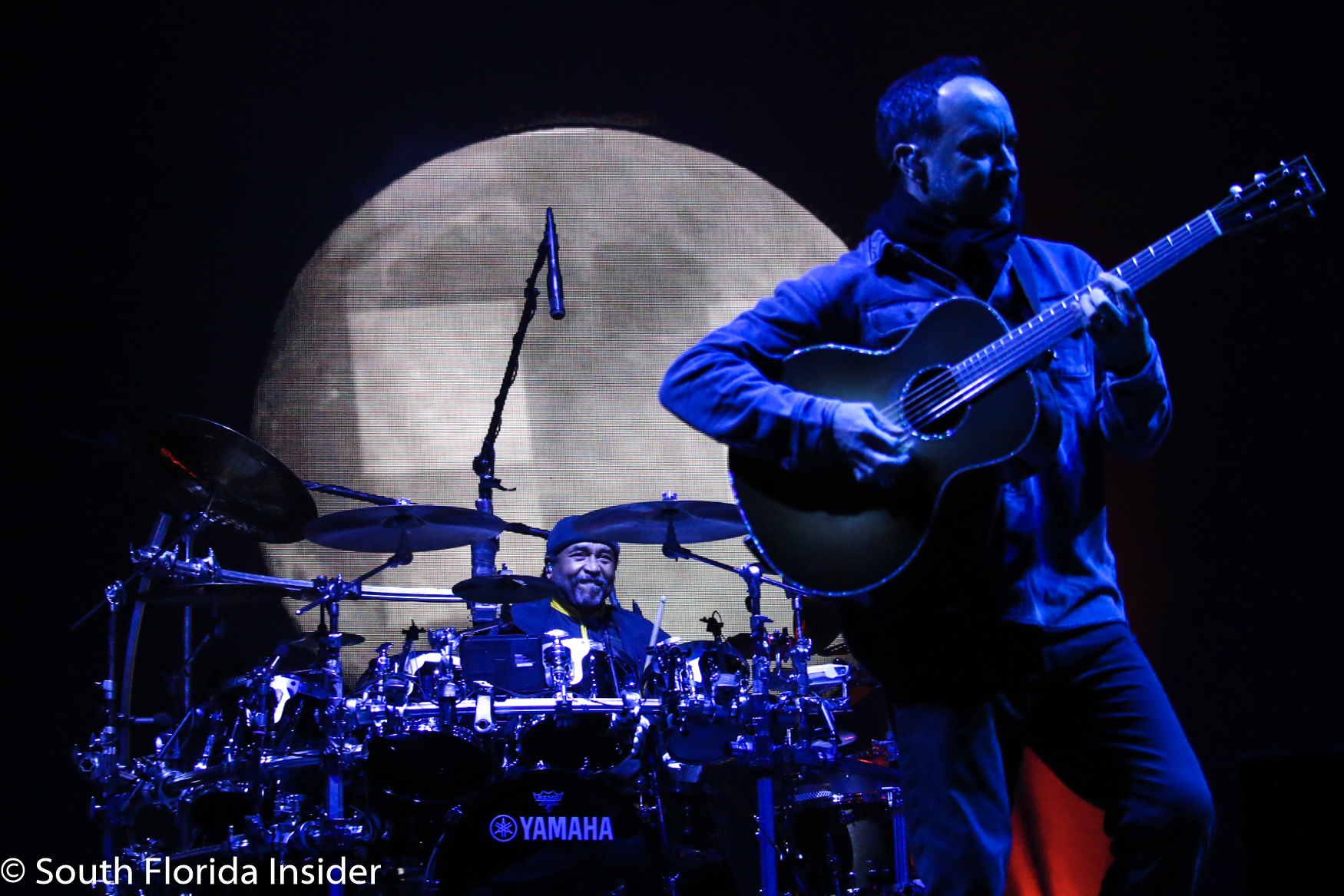 Tampa welcomed back the Innings Festival to the sunshine state this past weekend with an all-star lineup of baseball players and musicians.

March 18th – 19th, 2022
by Kevin Willse
Fans of baseball and music got the best of both worlds as a lineup of baseball greats mixed with a nonstop rockstar set for a two-day festival outside of Raymond James Stadium. It was the perfect timing to get fans ready for the beginning of the upcoming baseball season.
Fans had an opportunity each day for meet and greets with many different baseball legends. Players signed autographs and gave guests an opportunity for photos and even a brief moment to chat baseball. There were three separate locations that rotated players doing meet-and-greets during the day. The player lineup was an excellent combination of former players and managers that spanned decades. Notable players included: Wade Boggs, John Kruk, Ray Lankford, Cecil Fielder, Goose Gossage, Travis Hafner, Ryan Klesko, Edwin Encarnacion and Andy Van Slyke.
The Left Field stage featured Ryan Dempster's podcast "Off the Mound." The live shooting of episodes for the podcast featured many of the players that were available for meet and greets as well as a few other guests such as Aaron Boone and Anthony Rizzo. Each day allowed two different episodes to be recorded and allowed fans to watch as Dempster interviewed and shared stories with the baseball greats. Previous episodes of "Off the Mound" can be found at offthemound.com.
If meeting baseball legends wasn't enough, the music lineup was the icing on the cake. The day's early sets included: Cydeways, Japanese Breakfast, Joey Valence & Brae, Briscoe and Tai Verdes. Yet, the first day also featured some of the biggest bands in alternative rock and pop. Artists such as Weezer, Pitbull and Grouplove set the stage for headliner Imagine Dragons. The pop/rock band from Las Vegas rocked their collection of hits such as "Believer," "Thunder," "Natural," "Demon," "Whatever it Takes" "On Top of the World," "Enemy" and "Radioactive."
Day two featured a bit more of a diverse lineup than day one. There was a bit of a jam band kind of feel throughout the day mixed in with some 90's classic alternative rock. It began with The Ries Brothers, The Heavy Pets and Faye Webster before The Breeders and Third Eye Blind rocked the afternoon. Shortly thereafter, The Revivalists, Avett Brothers and Marcus Mumford changed the tune with their own unique folk kind of sounds. This set things up nicely for the headliner, Dave Matthews Band. DMB finished things off with a nonstop 2-hour set of decades of his hits as well as a few covers. The classic jam band covered Led Zepplin's "Fool in The Rain," as well as Peter Gabriels "Sledgehammer," however they also rocked out to plenty of their big hits such as "So Much to Say," "Too Much," "You & Me," "Why I Am," "Grey Street," "The Space Between," "Crash" and "Ants Marching."
Fans had many opportunities throughout the festival to participate in many baseball activities. There was a speed pitch to see how fast you could throw a baseball. You got five tries to throw as fast as you could and compete for the day's fastest throw. However, there were also batting cages where you could take a few cuts off the pitching machine. This was a big hit for the kids as a few lucky fans got some impromptu instructions from former ball players during the meet-and-greets.
The 2023 Innings Festival was a great hit for baseball and music fans alike. The great lineup of musical guests complimented the all-star lineup of former ball players to create a unique festival atmosphere. Along with the food and baseball activities, fans truly got what they needed to get excited for the start of the new season.
Wade Boggs poses with fans @ Innings Festival

Wade Boggs poses with fans @ Innings Festival

Wade Boggs poses with fans @ Innings Festival

Wade Boggs poses with fans @ Innings Festival

Ryan Klesko poses with fans @ Innings Festival

Ryan Klesko poses with fans @ Innings Festival

Japanese Breakfast @ Innings Festival

Japanese Breakfast @ Innings Festival

Japanese Breakfast @ Innings Festival

Japanese Breakfast @ Innings Festival

Japanese Breakfast @ Innings Festival

Japanese Breakfast @ Innings Festival

Anthony Rizzo chats with Ryan Dempster @ Innings Festival

Anthony Rizzo chats with Ryan Dempster @ Innings Festival

Grouplove @ Innings Festival

Grouplove @ Innings Festival

Grouplove @ Innings Festival

Grouplove @ Innings Festival

Grouplove @ Innings Festival

Grouplove @ Innings Festival

Grouplove @ Innings Festival

John Kruk poses with fans @ Innings Festival

John Kruk poses with fans @ Innings Festival

Pitbull performs @ Innings Festival

Pitbull performs @ Innings Festival

Pitbull performs @ Innings Festival

Pitbull performs @ Innings Festival

Pitbull performs @ Innings Festival

Pitbull performs @ Innings Festival

Pitbull performs @ Innings Festival

Pitbull performs @ Innings Festival

Pitbull performs @ Innings Festival

Pitbull performs @ Innings Festival

Pitbull performs @ Innings Festival

Pitbull performs @ Innings Festival

Pitbull performs @ Innings Festival

Pitbull performs @ Innings Festival

Weezer performs @ Innings Festival

Weezer performs @ Innings Festival

Weezer performs @ Innings Festival

Weezer performs @ Innings Festival

Weezer performs @ Innings Festival

Weezer performs @ Innings Festival

Weezer performs @ Innings Festival

Weezer performs @ Innings Festival

Weezer performs @ Innings Festival

Weezer performs @ Innings Festival

Imagine Dragons performs @ Innings Festival

Imagine Dragons performs @ Innings Festival

Imagine Dragons performs @ Innings Festival

Imagine Dragons performs @ Innings Festival

Imagine Dragons performs @ Innings Festival

Imagine Dragons performs @ Innings Festival

Imagine Dragons performs @ Innings Festival

Imagine Dragons performs @ Innings Festival

Imagine Dragons performs @ Innings Festival

Imagine Dragons performs @ Innings Festival

Cecil Fielder gives fan some batting pointers during Innings Festival ©South Florida Insider

Cecil Fielder poses with fan during Innings Festival ©South Florida Insider

Tom Herr poses with fan during Innings Festival ©South Florida Insider

The Breeders perform at Innings Festival in Tampa ©South Florida Insider

The Breeders perform at Innings Festival in Tampa ©South Florida Insider

The Breeders perform at Innings Festival in Tampa ©South Florida Insider

The Breeders perform at Innings Festival in Tampa ©South Florida Insider

The Breeders perform at Innings Festival in Tampa ©South Florida Insider

The Breeders perform at Innings Festival in Tampa ©South Florida Insider

Goose Gossage poses with fan during Innings Festival ©South Florida Insider

Edwin Encarnacion poses with fans during Innings Festival ©South Florida Insider

Third Eye Blind perform at Innings Festival in Tampa ©South Florida Insider

Third Eye Blind perform at Innings Festival in Tampa ©South Florida Insider

Third Eye Blind perform at Innings Festival in Tampa ©South Florida Insider

Third Eye Blind perform at Innings Festival in Tampa ©South Florida Insider

Third Eye Blind perform at Innings Festival in Tampa ©South Florida Insider

Third Eye Blind perform at Innings Festival in Tampa ©South Florida Insider

Third Eye Blind perform at Innings Festival in Tampa ©South Florida Insider

Third Eye Blind perform at Innings Festival in Tampa ©South Florida Insider

Innings Festival ©South Florida Insider

Travis Hafner poses with fan during Innings Festival ©South Florida Insider

Andy Van Slyke poses with fan during Innings Festival ©South Florida Insider

The Revivalists perform at Innings Festival in Tampa ©South Florida Insider

The Revivalists perform at Innings Festival in Tampa ©South Florida Insider

The Revivalists perform at Innings Festival in Tampa ©South Florida Insider

The Revivalists perform at Innings Festival in Tampa ©South Florida Insider

The Revivalists perform at Innings Festival in Tampa ©South Florida Insider

The Revivalists perform at Innings Festival in Tampa ©South Florida Insider

The Revivalists perform at Innings Festival in Tampa ©South Florida Insider

The Revivalists perform at Innings Festival in Tampa ©South Florida Insider

The Revivalists perform at Innings Festival in Tampa ©South Florida Insider

The Revivalists perform at Innings Festival in Tampa ©South Florida Insider

The Revivalists perform at Innings Festival in Tampa ©South Florida Insider

The Revivalists perform at Innings Festival in Tampa ©South Florida Insider

The Revivalists perform at Innings Festival in Tampa ©South Florida Insider

The Revivalists perform at Innings Festival in Tampa ©South Florida Insider

The Revivalists perform at Innings Festival in Tampa ©South Florida Insider

The Revivalists perform at Innings Festival in Tampa ©South Florida Insider

The Revivalists perform at Innings Festival in Tampa ©South Florida Insider

The Revivalists perform at Innings Festival in Tampa ©South Florida Insider

The Revivalists perform at Innings Festival in Tampa ©South Florida Insider

Marcus Mumford performs at Innings Festival in Tampa ©South Florida Insider

The Avett Brothers perform at Innings Festival in Tampa ©South Florida Insider

The Avett Brothers perform at Innings Festival in Tampa ©South Florida Insider

The Avett Brothers perform at Innings Festival in Tampa ©South Florida Insider

The Avett Brothers perform at Innings Festival in Tampa ©South Florida Insider

The Avett Brothers perform at Innings Festival in Tampa ©South Florida Insider

The Avett Brothers perform at Innings Festival in Tampa ©South Florida Insider

The Avett Brothers perform at Innings Festival in Tampa ©South Florida Insider

The Avett Brothers perform at Innings Festival in Tampa ©South Florida Insider

The Avett Brothers perform at Innings Festival in Tampa ©South Florida Insider

The Avett Brothers perform at Innings Festival in Tampa ©South Florida Insider

The Avett Brothers perform at Innings Festival in Tampa ©South Florida Insider

The Avett Brothers perform at Innings Festival in Tampa ©South Florida Insider

The Avett Brothers perform at Innings Festival in Tampa ©South Florida Insider

Dave Matthews Band perform at Innings Festival in Tampa ©South Florida Insider

Dave Matthews Band perform at Innings Festival in Tampa ©South Florida Insider

Dave Matthews Band perform at Innings Festival in Tampa ©South Florida Insider

Dave Matthews Band perform at Innings Festival in Tampa ©South Florida Insider

Dave Matthews Band perform at Innings Festival in Tampa ©South Florida Insider

Dave Matthews Band perform at Innings Festival in Tampa ©South Florida Insider

Dave Matthews Band perform at Innings Festival in Tampa ©South Florida Insider

Dave Matthews Band perform at Innings Festival in Tampa ©South Florida Insider

Dave Matthews Band perform at Innings Festival in Tampa ©South Florida Insider

Dave Matthews Band perform at Innings Festival in Tampa ©South Florida Insider

Dave Matthews Band perform at Innings Festival in Tampa ©South Florida Insider

Ray Lankford by Taylor Regulski for Innings Festi

Aerials by Charles Reagan for Innings FL

John Mayer's Acoustic Solo Shows Mesmerize Hollywood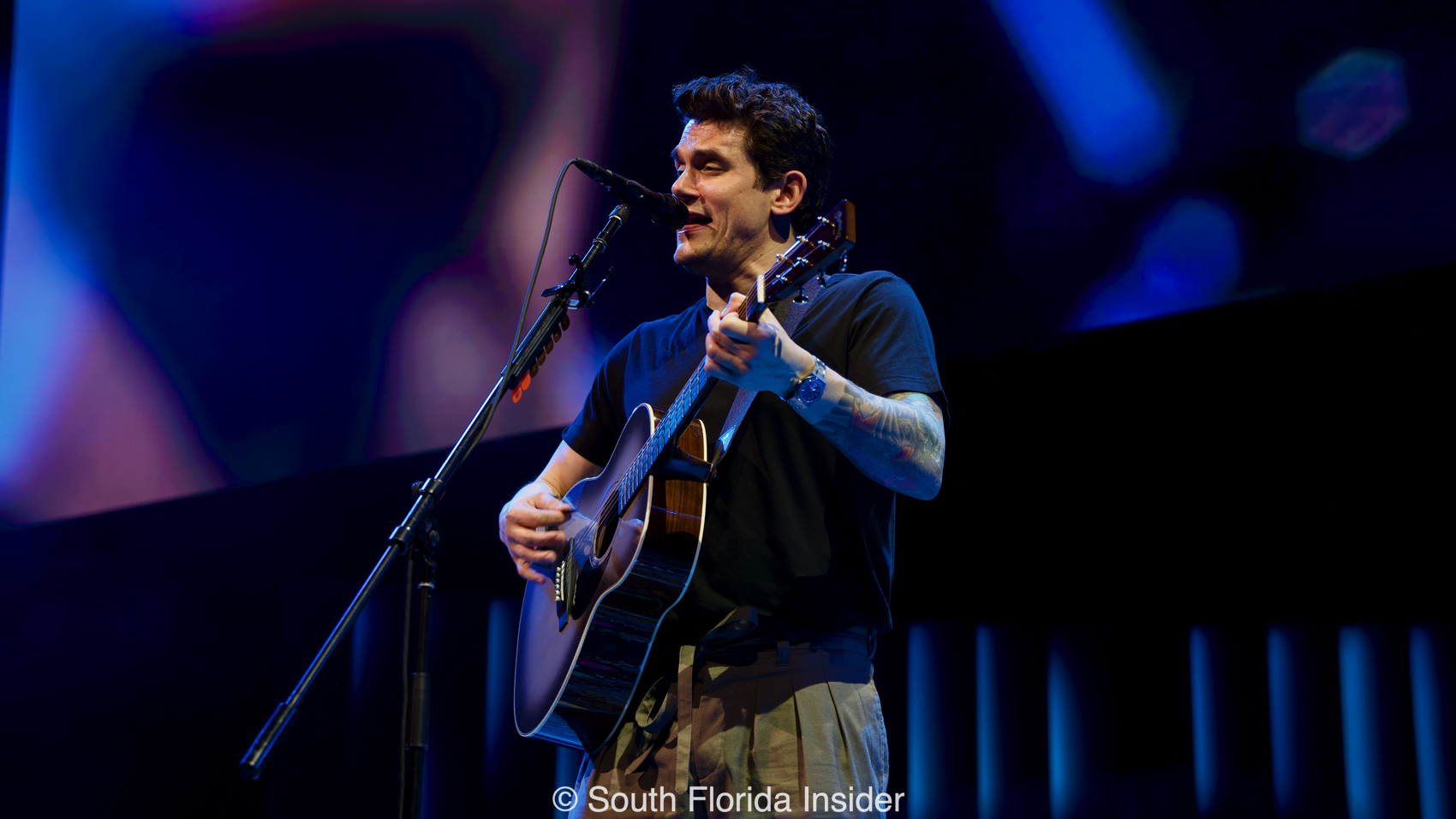 The Prodigious Singer-Songwriter Delivers Two Incredible Performances to South Florida – Review and Photos of Night One of the John Mayer Solo Concerts at the Hard Rock Live in Hollywood, FL