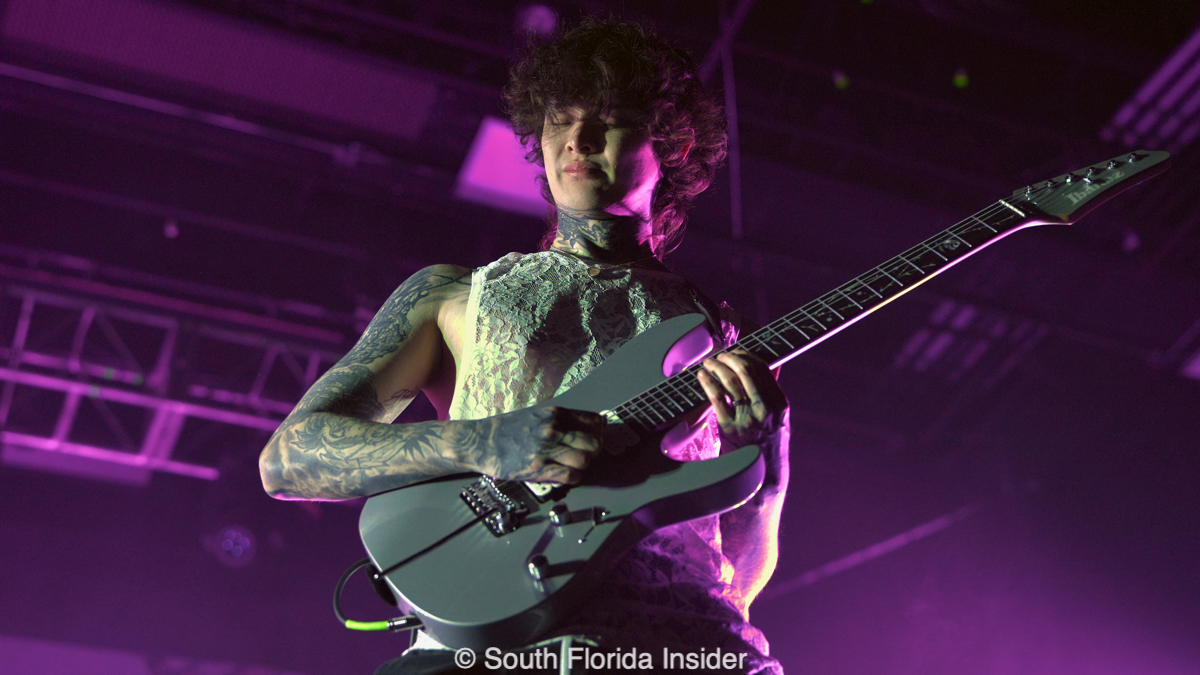 The Worlds Hottest Instrumental Metal Band Stops By Central Florida on Their Latest Trek Across the States – Review and Photos of the Polyphia Concert at the Plaza Live in Orlando, FL
America's favorite instrumental band Polyphia are currently on their 2023 Spring tour in support of their incredible new album, and they stopped by Orlando staple The Plaza Live to deliver an amazing intimate performance of face-melting guitar riffs and melodic wizardry.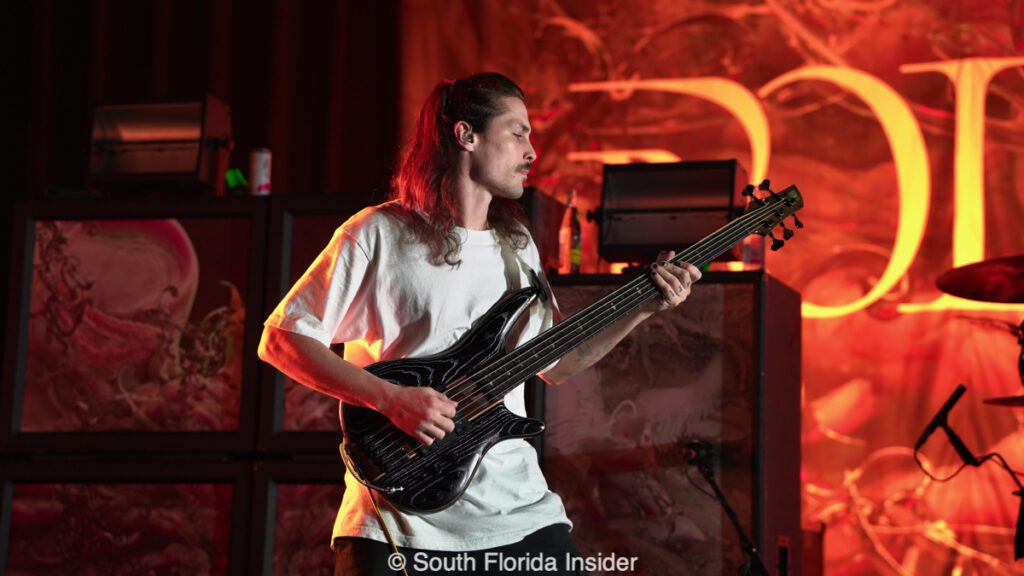 The opening act for the night Unprocessed immediately captured the audience's attention with their intense and energetic performance. Unprocessed, a German progressive metal band, brought their signature sound to the stage with songs that showcased their impressive technical skills and unique blend of metal, post-hardcore, and jazz. The band's frontman, Manuel Gardner Fernandes, commanded the stage with his powerful vocals and impressive guitar playing, while the rest of the band members added depth and complexity to their sound with intricate drumming and bass lines. After a thrilling performance from Unprocessed, the crowd eagerly awaited the arrival of the night's headliner, Polyphia.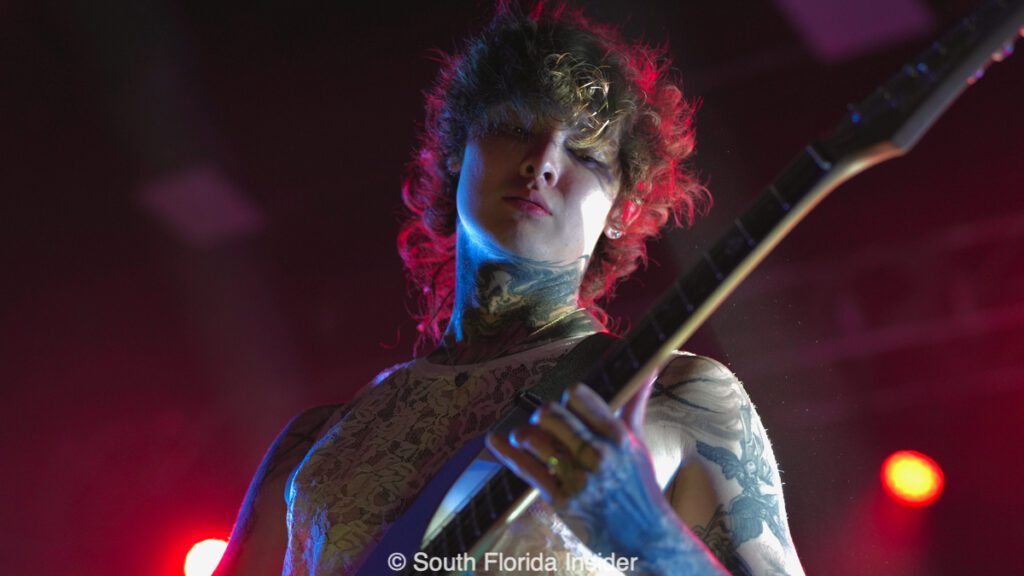 And what an arrival it was. After a short wait while the techs cleared the stage of the opener's gear, Polyphia appeared on stage to a crowd roaring with excitement. The Texas-based instrumental rock band did not disappoint, delivering a mesmerizing performance that left the audience in awe. Polyphia's sound, which blends elements of metal, jazz, and electronic music, is truly one-of-a-kind. The band's guitarists, Timothy Henson and Scott LePage, displayed incredible skill and precision as they seamlessly transitioned from intricate solos to heavy riffs. Bassist Clay Gober and drummer Clay Aeschliman provided a solid foundation for the band's sound, adding complexity and depth to each song.
Throughout the night, Polyphia kept the energy high while displaying songs from their latest album, "Remember That You Will Die" including crowd favorites like "Genesis" and "Playing God". The band's stage presence was equally impressive, with each member exuding confidence and charisma as they performed and Scott LePage speaking to the crowd between songs. Finishing off the night with an encore of their most famous songs "G.O.A.T." and "Euphoria", and even a cover of the famous CKY song "96 Quite Bitter Beings", which the crowd went wild for. Polyphia's unique sound and dynamic performance left a lasting impression on those in attendance, making it clear that the band's influence on the instrumental rock genre is here to stay.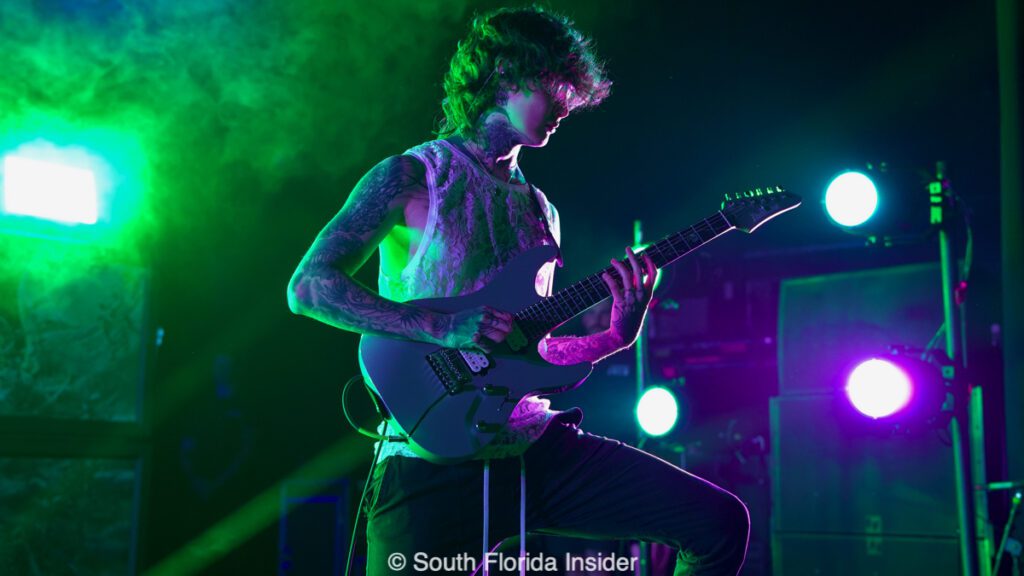 Overall, the Polyphia concert was an unforgettable experience. Unprocessed did a great job setting the tone for the night (and providing some songs with actual vocals) with their intense performance, and Polyphia's mesmerizing sound and dynamic stage presence left the audience in awe. It was a night filled with incredible music and a true testament to the power of the return of live performances.
Welcome to Rockville 2023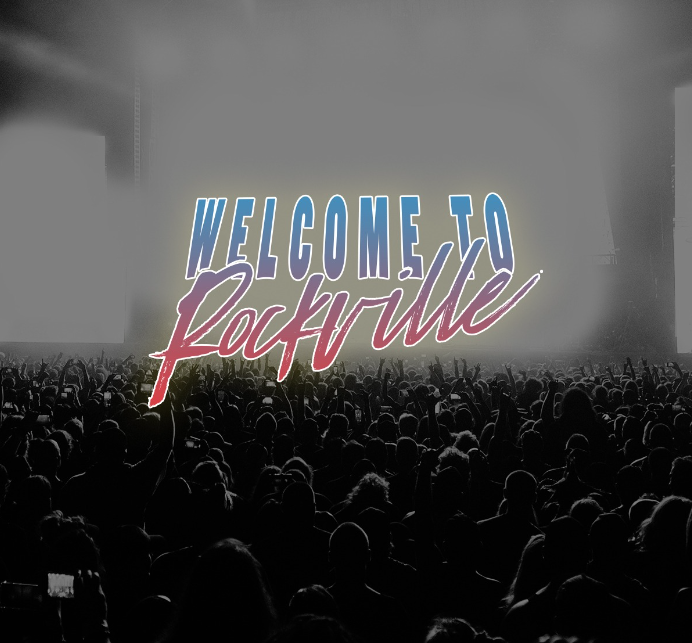 The Largest Heavy Music Festival In America Gets Even Bigger With Four Days Of Incredible Musical Madness – Feature on the Welcome to Rockville 2023 Festival at the Daytona International Speedway in Daytona Beach, FL