Smashing Pumpkins The World is a Vampire Tour hits South Florida!!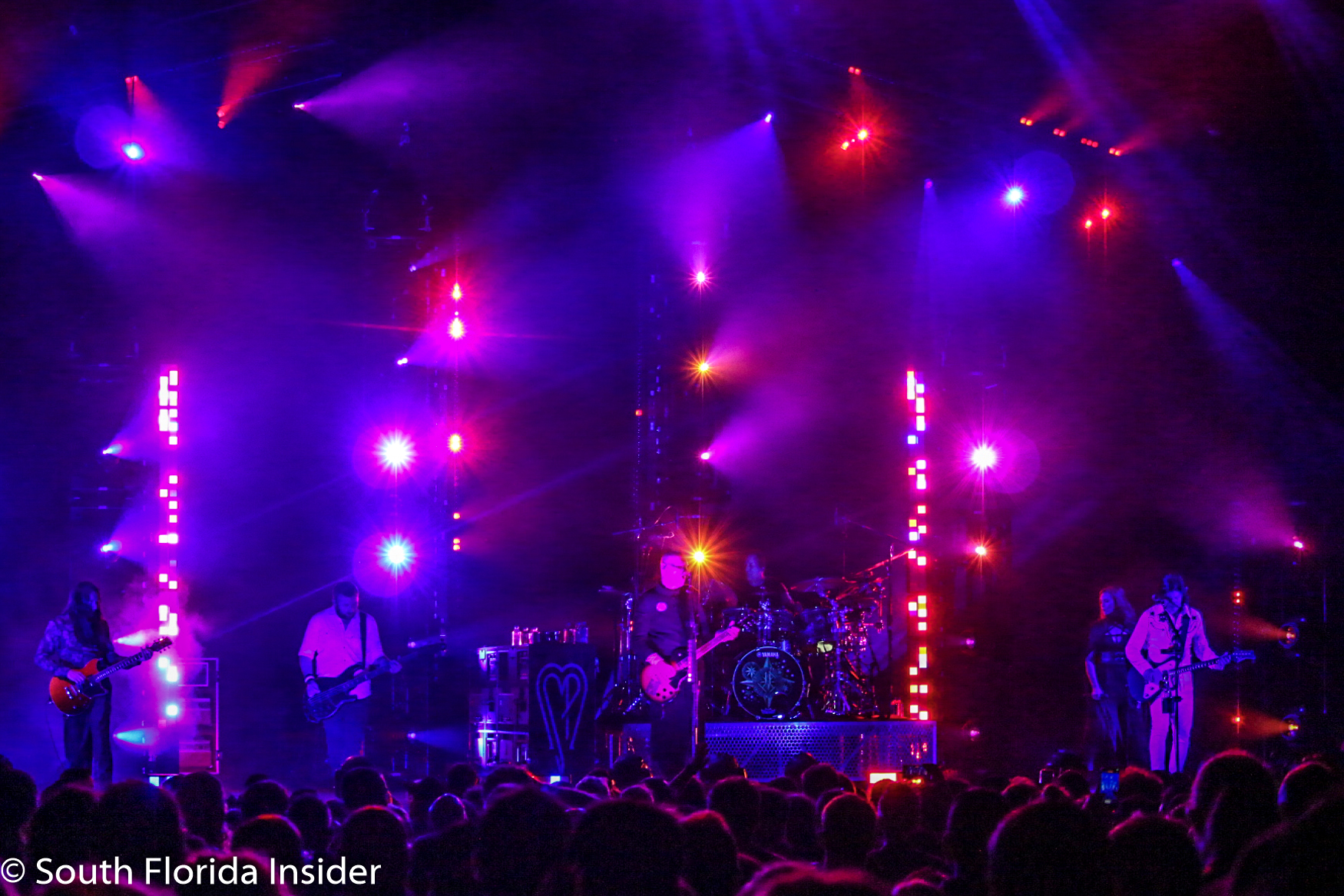 Rain-Soaked and Rocking: The Smashing Pumpkins' Concert Ignites Spirits
August 19th, 2023
Stepping into the iTHINK Financial Amphitheater for "The World is a Vampire Tour" was like stepping into a kaleidoscope of trippy colors. The Smashing Pumpkins, led by the enigmatic Billy Corgan, wove a musical tapestry that transcended time and genre, leaving the audience spellbound.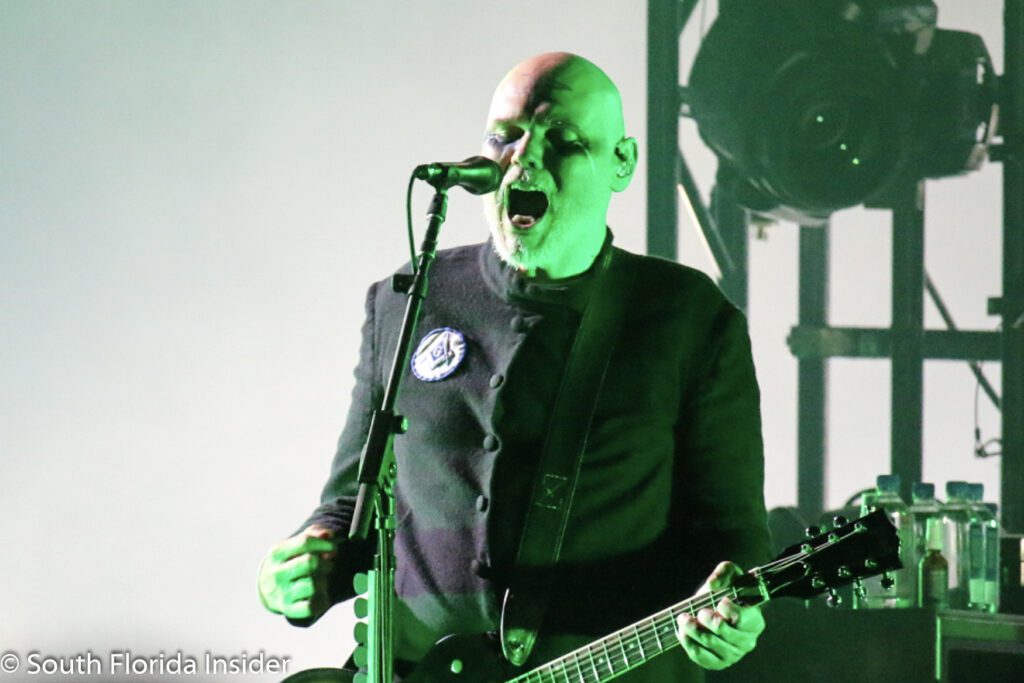 From the opening notes of "The Everlasting Gaze," the audience erupted into jubilation and it never really wavered. Afterall, the Pumpkins set off a collision of symphonic rock nostalgia and contemporary energy that had us in its stranglehold. Their set included iconic hits like "Today," "Perfect," "Disarm," "Ava Adore," "1979," "Cherub Rock," "Bullet With Butterfly Wings" and "Zero," but the band weren't content to simply rest on their laurels. The inclusion of cover tracks like the Talking Heads "Once in a Lifetime," Manfred Mann's "Hubble Bubble" (Toil and Trouble), plus the new release "Spellbinding" showcased their willingness to experiment and evolve. There's no doubt that Smashing Pumpkins' creative fire is as potent as ever. The crowd, fully immersed in the transcendent journey, became living witnesses to the band's ongoing artistic rebirth.
As intermissions brought forth NWA wrestling matches, the unexpected fusion of music and sports entertainment provided an interlude that was just a ton of fun. Billy Corgan's ownership of NWA lent a new layer of intrigue to the concert, blurring the lines between musical performance and physical athleticism in a way that only Corgan's creative mind could conjure.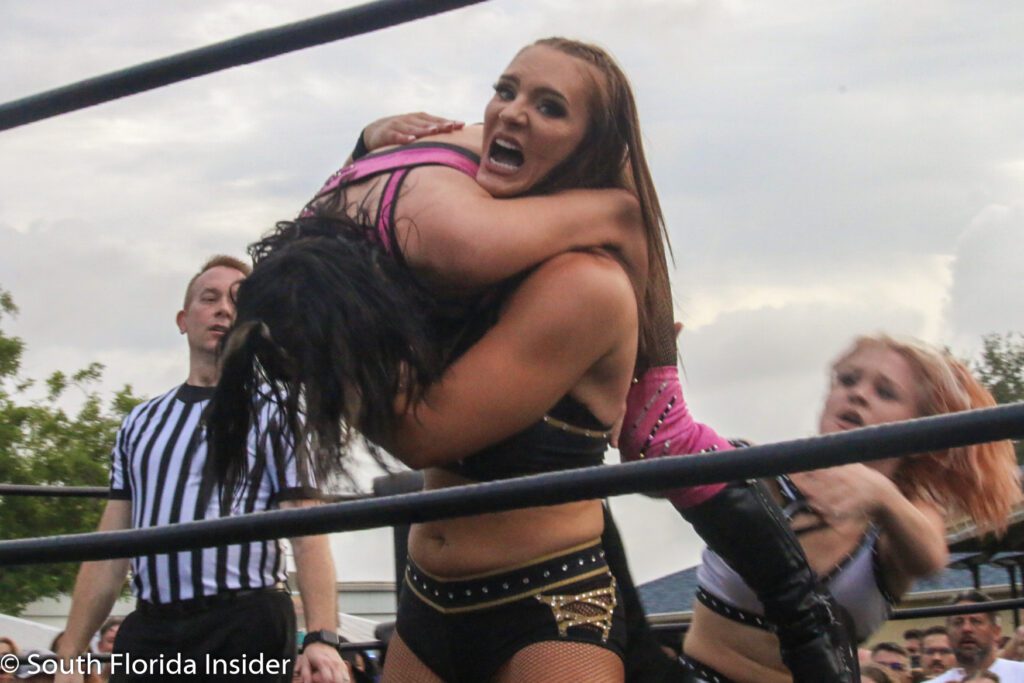 Earlier, Interpol's set added a contrasting shade to the evening, with tracks like "Evil" and "Slow Hands" encapsulating their signature moody intensity. More mellow than the Pumpkins dance of sonic textures that echoed through the night air, showcasing the band's enduring ability to captivate.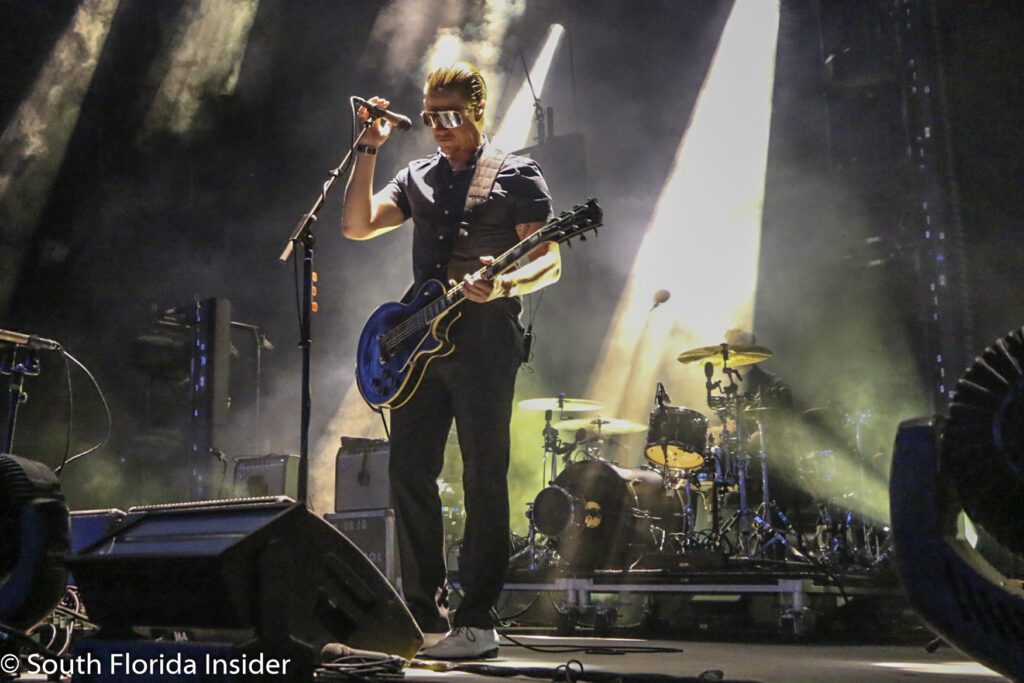 Opening the show, Rival Sons came out firing with high-octane rock 'n' roll behind tracks "Pressure and Time," "Feral Roots" and "Torture." Each note was a thunderous proclamation of their prowess, setting the perfect foundation for the night's ensuing musical odyssey.
Ultimately, "The World is a Vampire Tour" wasn't just a concert—it was an immersive dreamscape where music, sports and artistry converged. The legacy of The Smashing Pumpkins continued to evolve, embracing the past while pushing the boundaries of the present, leaving all in attendance with memories that will echo in their hearts long after the final note faded away.
3 Doors Down and Candlebox at Mizner Park Amphitheater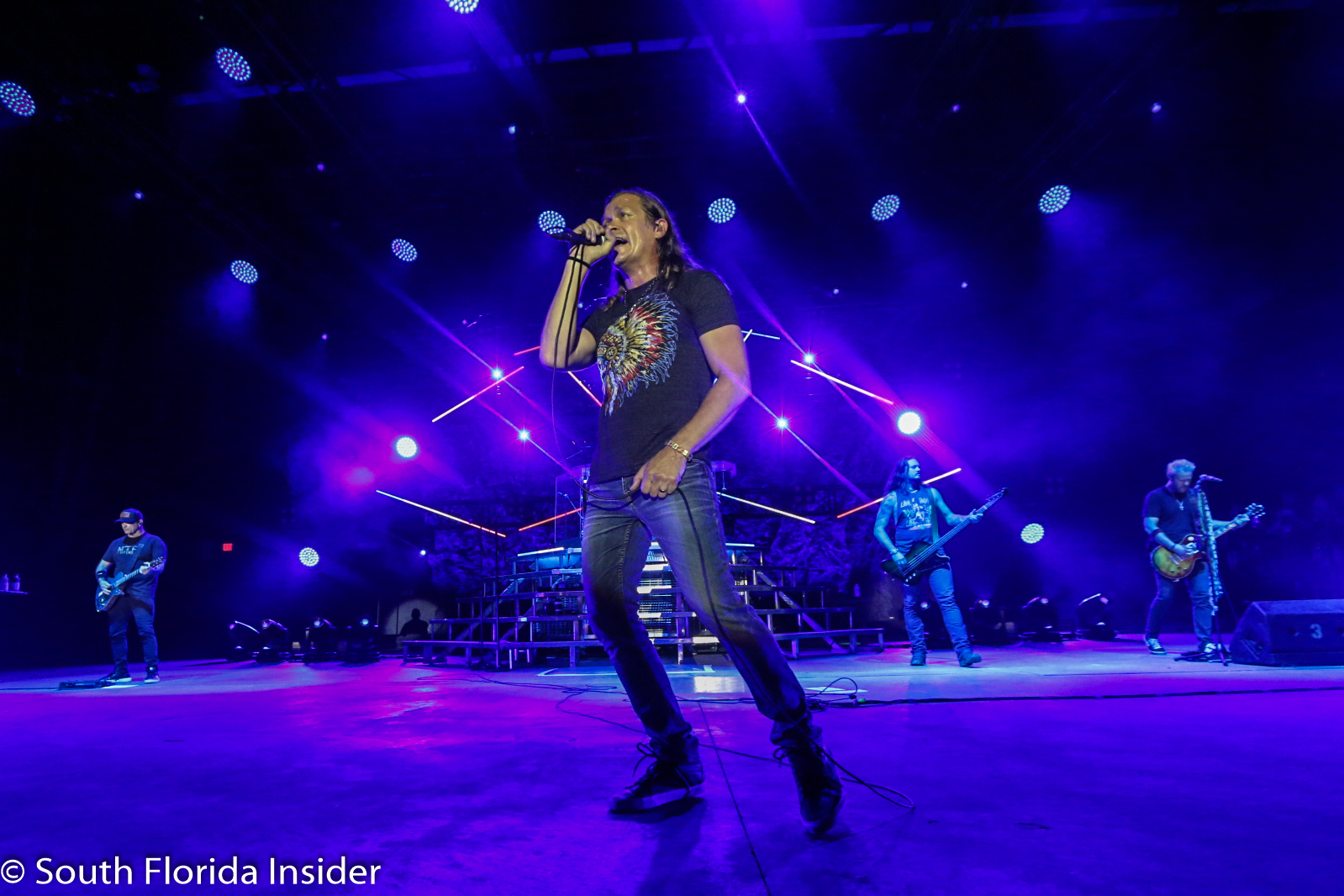 Rockin' Down Memory Lane: 3 Doors Down and Candlebox Set Mizner Park on Fire!


(more…)