Jason Mraz Performs at Boca Raton's Mizner Park Amphitheater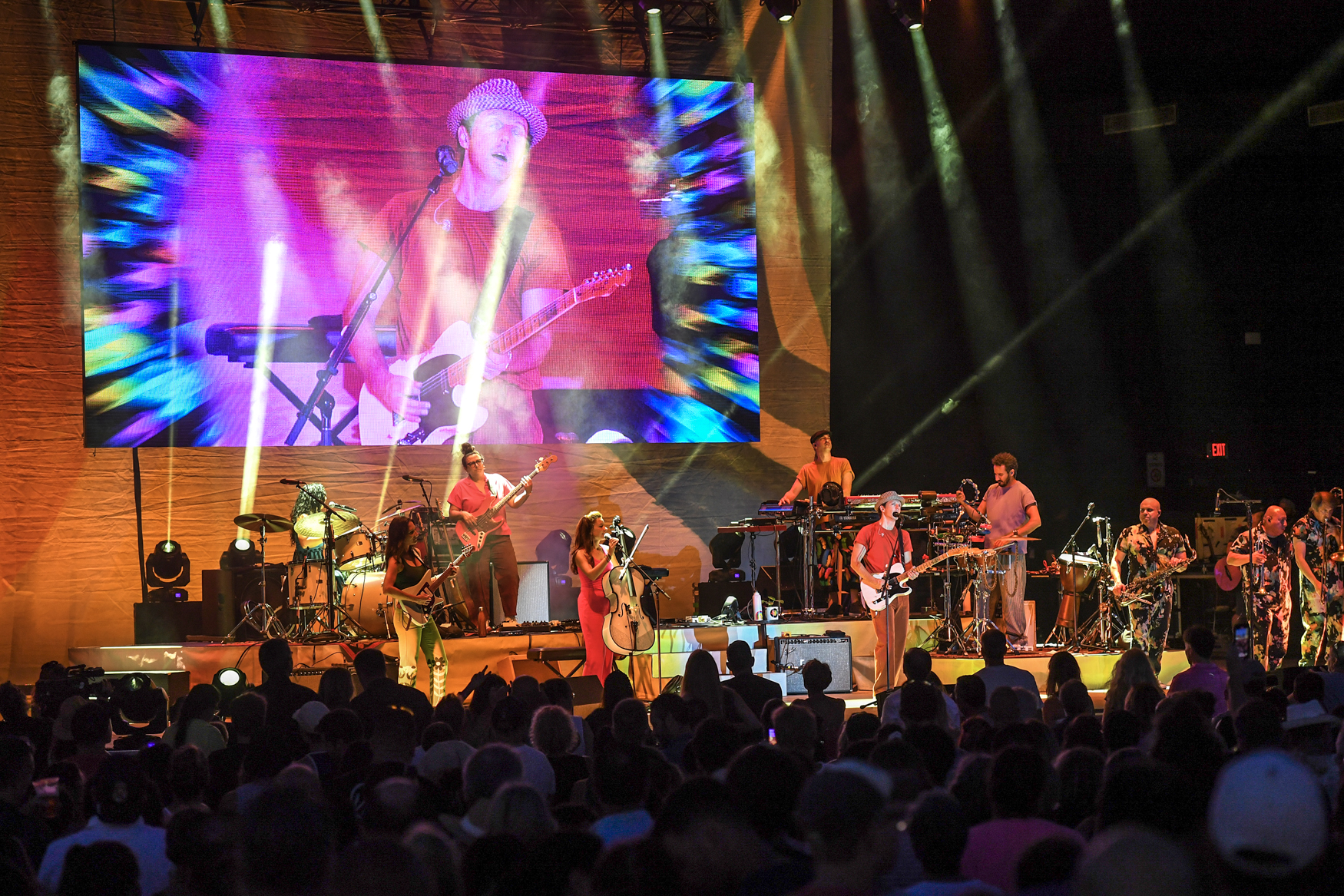 From Love to Disco: Jason Mraz's New Album Shines in Captivating Mizner Park Amphitheater Performance
August 14th, 2023
Serenading the locals from the stage of the Mizner Park Amphitheater, all the way to end of the Downtown Boca Raton Entertainment District was the voice of the romantic singer, Jason Mraz, performing some of the music from the most recent release of his new album, "Mystical Magical Rhythmical Radical Ride." This concert, hosted by Live Nation Entertainment, gave us all an opportunity to rediscover Jason Mraz newly through his new album. Still maintaining a lyrical mastery, Jason Mraz was also able to demonstrate his versatility in his style of his music, from pop to even a flare of disco! Spectacular in every way, his new album teases our imagination, sparks our emotions, and revives every possibility imaginable for love when perhaps all hope was lost.
In his new album, Jason Mraz begins with the song named "Getting Started" pointing at a larger picture that he's merely just beginning, and then ends the album with the song named, "If You Think You Have Seen It All" posing as a query for us all, to further point out that there's always more than meets the eye! Still maintaining consistent for what we all know him for, the love, the romance, and the quirkiness in his lyrical music, Jason Mraz has been able to explore new depths in his production of music while also remaining genuine and authentic to his aesthetics.
Besides the sampling of his new songs, Jason Mraz also performed some of the fans' favorite music such as "Make It Mine" from the album: Look For The Good; "93 Million Miles" from the album: Love Is A Four Letter Word; and my personal favorite "Lucky" from the album: We Sing. We Dance. We Steal Things.
Perfect for a date night, or even a hangout with friends and or loved ones, the space around the stage was full of spectators that were either sitting on their blankets picnic-style or were enjoying swaying back and forth on their feet to the beat of the music. With fresh lemonade, pretzels, mixed drinks and many other food vendors around, the night was enjoyable from beginning to end, of course, not only for us enjoying from inside but even for those listening from the sidewalk outside the amphitheater. Jason Mraz was a perfect choice that brought out many people of all different backgrounds to join for a common ground interest which is perhaps a love for life through music as an expression of oneself.
3 Doors Down and Candlebox at Mizner Park Amphitheater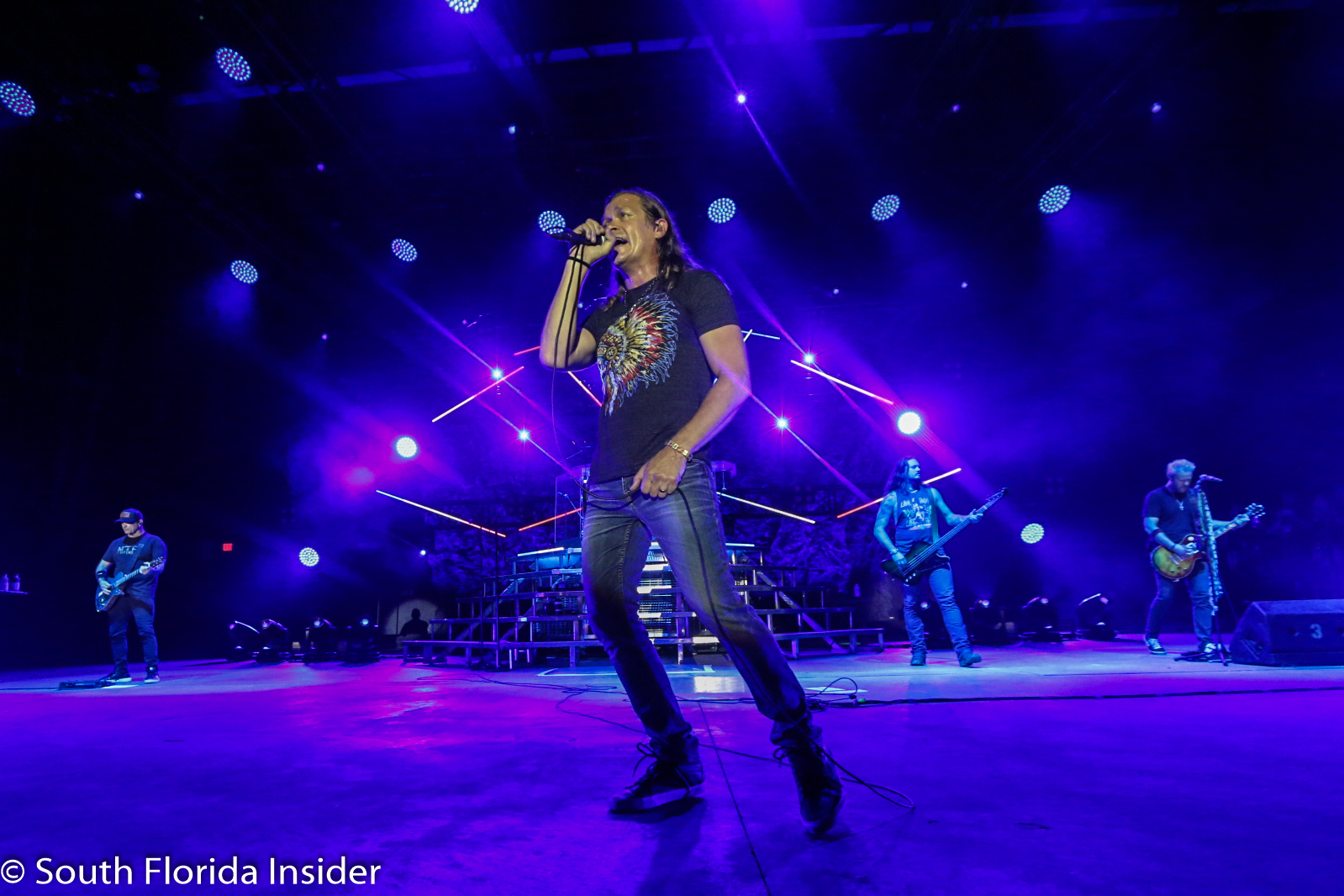 Rockin' Down Memory Lane: 3 Doors Down and Candlebox Set Mizner Park on Fire!


(more…)