Metalocalypse Returns with New Albums, Movie and Tour!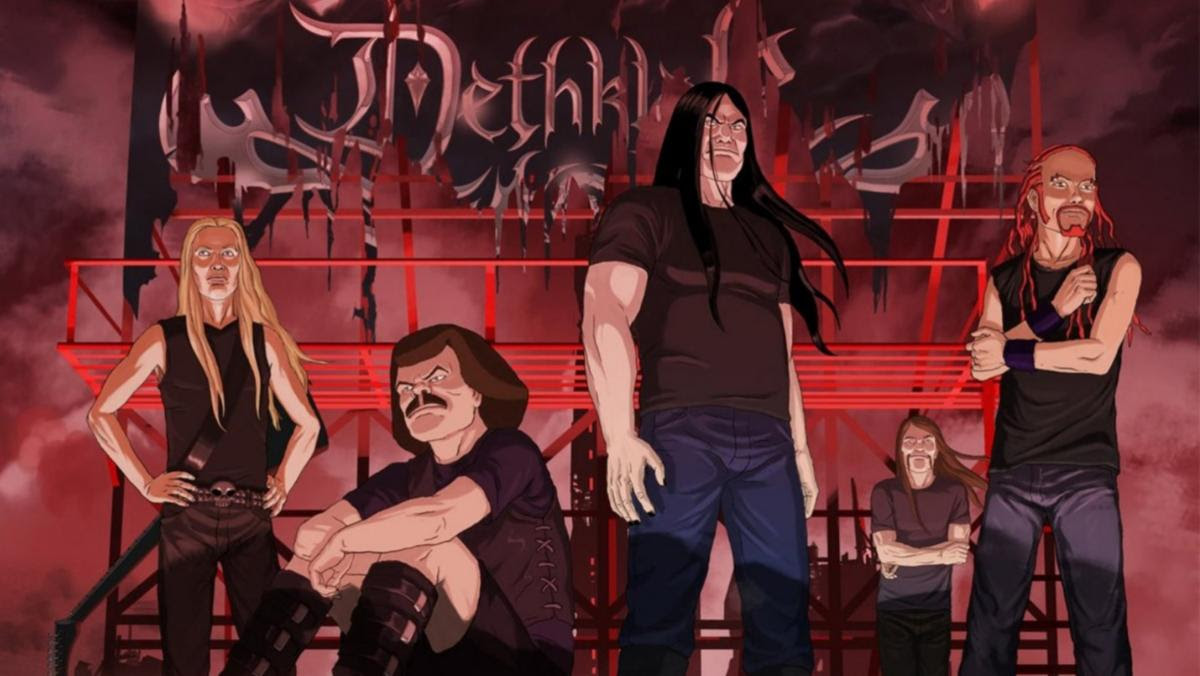 Dethklok is Back And Better Than Ever With a New Movie, Two New Albums and an American Tour with the Legendary Babymetal
The worlds most brutal animated band have finally returned after a long hiatus, and they're ready to once again melt your faces! After four seasons and a movie, it seemed like the fate of the band (and the series) was left on a permanent cliffhanger. Thankfully, our prayers have finally been answered! Dethklok & Metalocalypse have returned, and in a very big way! With a new movie, TWO new albums and an extensive tour of the US this fall, there's something in store on the horizon for every Dethklok fan!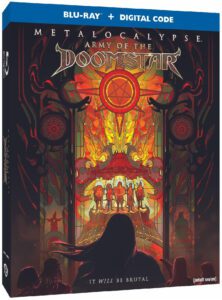 The long awaited finale of the Metalocalypse series is finally here with the Metalocalypse: Army of the Doomstar full-length movie, which finishes up the storyline of the show and finally reveals what happened to Nathan, Toki, and the rest of the gang. I got a chance to catch a sneak preview of the movie, and without spoiling too much I can say that all the loose threads that fans were upset about from the last special are masterfully tied up, of course all complemented by a brutally ripping soundtrack composed by Brendon Smalls. And of course, in classic Metalocalypse fashion, if you listen close you can hear guest stars such as King Diamond, Mark Hamill, Joe Hamm, Scott Ian and Malcom McDowell making an appearance. The movie will be released on Blu-Ray and digital platforms on August 22nd, and you can check out the trailer for yourself here! I cannot recommend highly enough that you check it out if you're a fan of the Metalocalypse series or Dethklok's unique brand of death metal.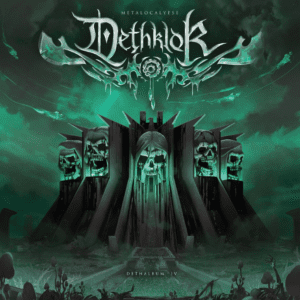 And speaking of music, Metalocalypse mastermind Brendon Small is releasing two(!) new albums to celebrate the return of the mighty Dethklok. Featuring the band's first new songs in almost 10 years, the new album is a face-smashing return to the epicness of the first three albums, which fans will no doubt appreciate. I got a chance to check out the album ahead of release, and I can tell you its everything a Dethklok fan could want from their return. The album is a ripping 42-minute example of some of the finest modern death metal known to man. Featuring such brutal (and hilarious) songs as Mutilation on a Saturday Night, Gardener of Vengeance, and Murmaider III, which has by now become Dethklok's answer to Metallica's Unforgiven trilogy. My personal catchy favorite is "Poisoned by Food", and if you take the time to decipher the lyrics on some of the tracks you can really get a taste for the band's sense of humor. You can check out their latest brutal track Aortic Desecration on YouTube right now ahead of the album release. And speaking of album release, Dethalbum IV will be also available on August 22nd on all the usual platforms and of course, plenty of colorful vinyl variants for nerds like me. Preorders for the vinyl are available here. Metalocalypse will also be releasing a compilation soundtrack for the Army of the Doomstar movie, which will feature all original music and be released on August 25th.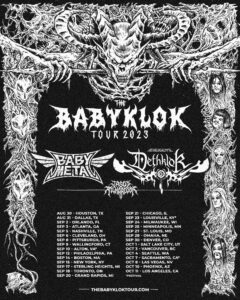 If (like me) this all sounds like its right up your alley, then be sure to catch Dethklok and Babymetal with special guest Jason Richardson (the guitarist from All That Remains that has been filling in for the late Oli Herbert) on their headlining US tour this fall. If you've ever seen the mighty Dethklok perform you already know its going to be an incredible show, with the band performing in front of giant LED screens displaying Metalocalypse videos a-la a death metal Gorillaz. The show will also feature a rare appearance stateside of amazing Japanese band Babymetal, who are once again touring as a three-piece after being joined by Momometal earlier this year. And to top it all off, we'll get to see the incredible guitar wizardry of Jason Richardson, who has been in what seems like every popular metal band of the band decade. Be sure to check out tickets for the show right here!
Legally Blonde The Musical is a Delightful Reimagining for a New Generation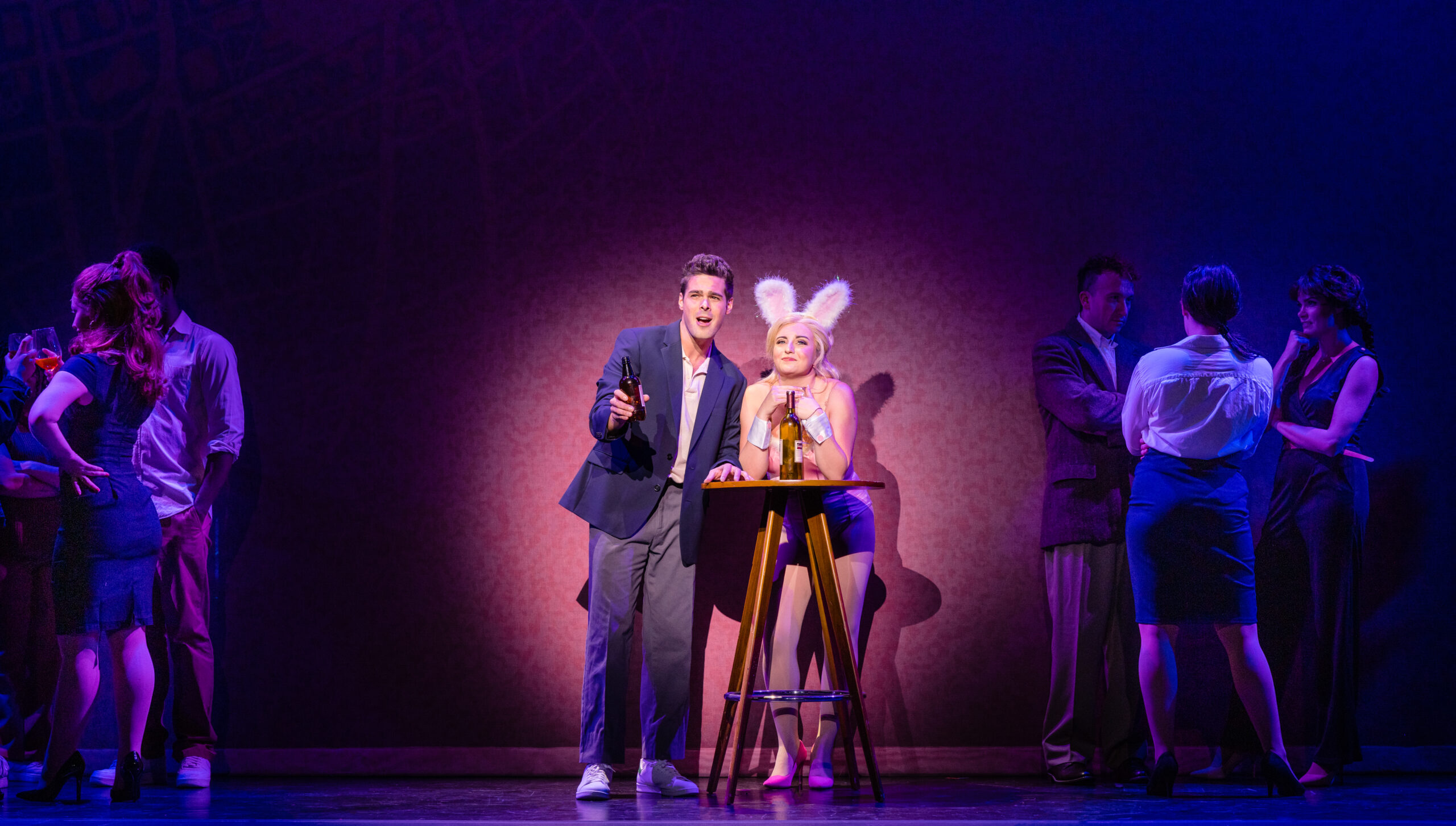 Big League's 2022-2023 tour of 'Legally Blonde The Musical' comes to an end this month at West Palm Beach's Kravis Center with its last performance on the 21st. You won't want to miss this high energy, fast-paced musical comedy.

(more…)