South Beach Wine & Food Festival Hosts The Biggest & Brightest Bites on the Beach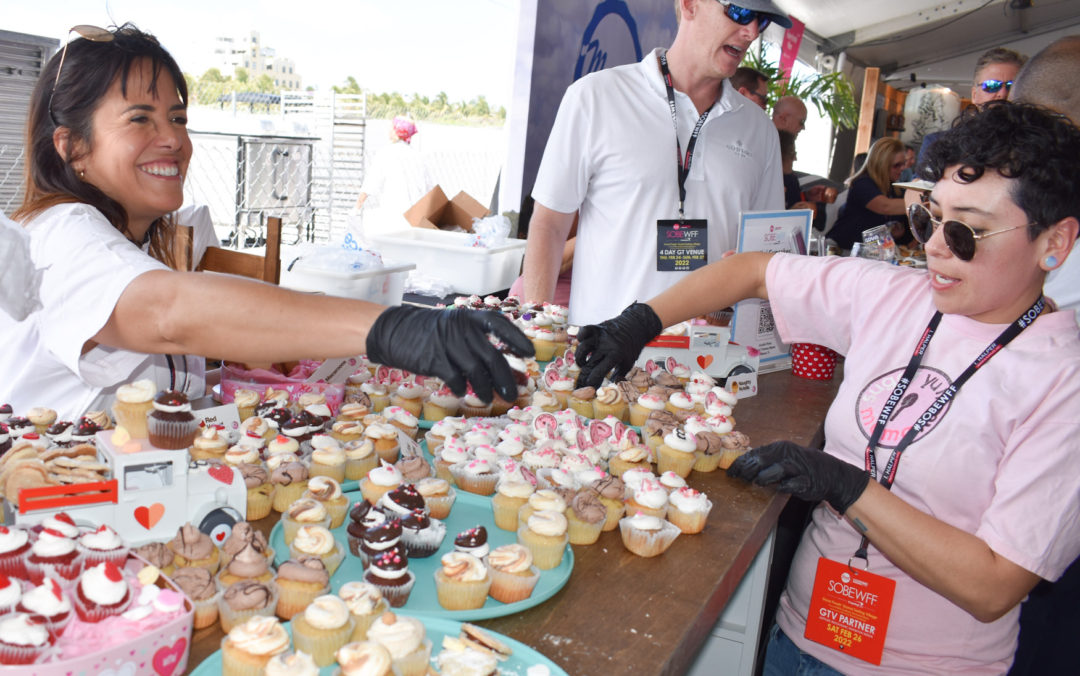 Goya Foods' Grand Tasting Village is a gluttony of goodness on beautiful South Beach.
February 26th, 2022
by Ian Charles
The South Beach Wine & Food Festival is easily the most recognized, the most sought after, and the most delicious event in South Florida, or quite possibly, the entire country. Each year some of the biggest and best chefs from around the globe come to SOBEWFF for a plethora of culinary parties, demos and competitions like nowhere else.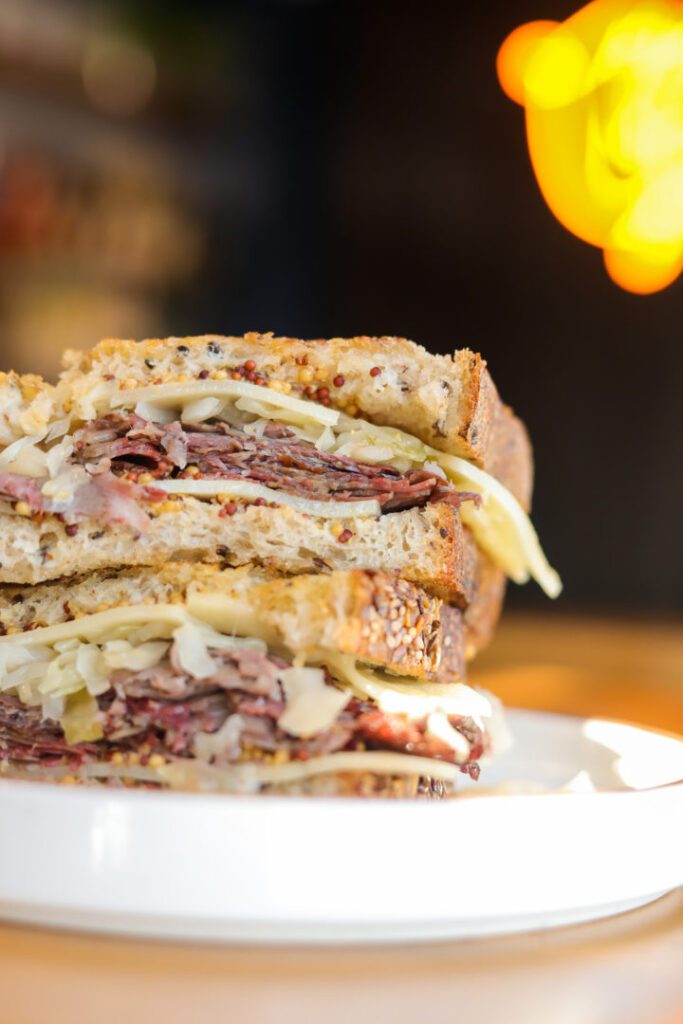 On Saturday, the world-famous South Beach saw day two of the biggest, most crowded event, Goya Foods' Grand Tasting Village. It's so massive that it resembles an entire city being assembled on the beach. This grandiose undertaking had their huge iconic white tented areas, two large staging areas for celebrity chef demos, food and drink stands everywhere, an apparel and book place, a book signing location, the popular Food Network and Cooking Channel lounge, and a DJ stage as well.
Everyone coming in this year had to fill out an online application of health done for everyone's safety, being in such close proximity to each other. Thankfully, this was quick and much better than trying to eat and drink through a mask.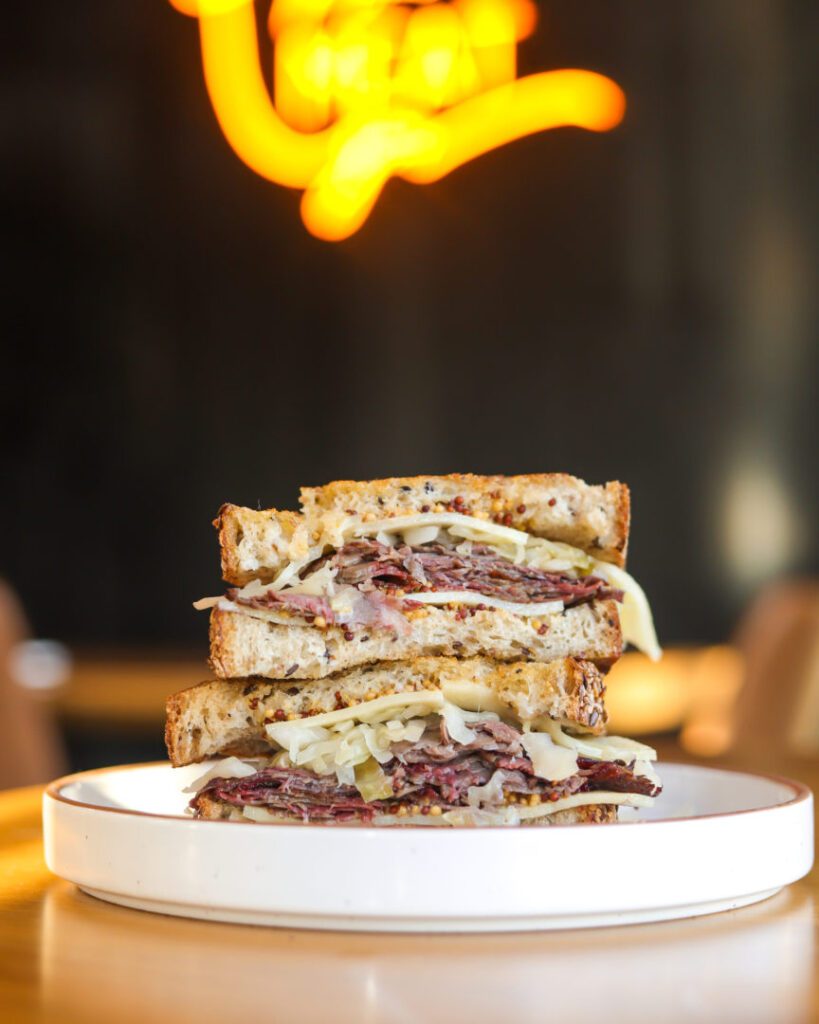 Unlike previous years, this one was much hotter than normal. So much of the Tasting Village was outside in the direct sunlight and it would zap your energy, especially walking in the sand. What brought you back was one of their amazing sponsors, Icelandic Glacial Natural Spring Water. Icelandic is actually my personal favorite water and they had ice cold tubs of them everywhere.
Most people, though, weren't there to drink water, but the endless array of wines, spirits and other adult beverages. Some of the longest lines were from the artisan alcohol lines like Patron, Don Julio Tequila, Gérard Bertrand and Bombay Sapphire. There were also many different types of health drinks, smoothies and sodas like Coke and La Croix.
The food samplings this year I found a little substandard in comparison to years past. There was more commonality of tastings and less originality. Don't get me wrong, there were amazing eats at every corner, but this year lacked the variety, trading it in for a plethora of fried foods and at least five different Mac n Cheeses. I missed the Crepe guys, the Big Gay Ice cream, the Cornish Eggs and the varied Italian food selections other than Del Grosso.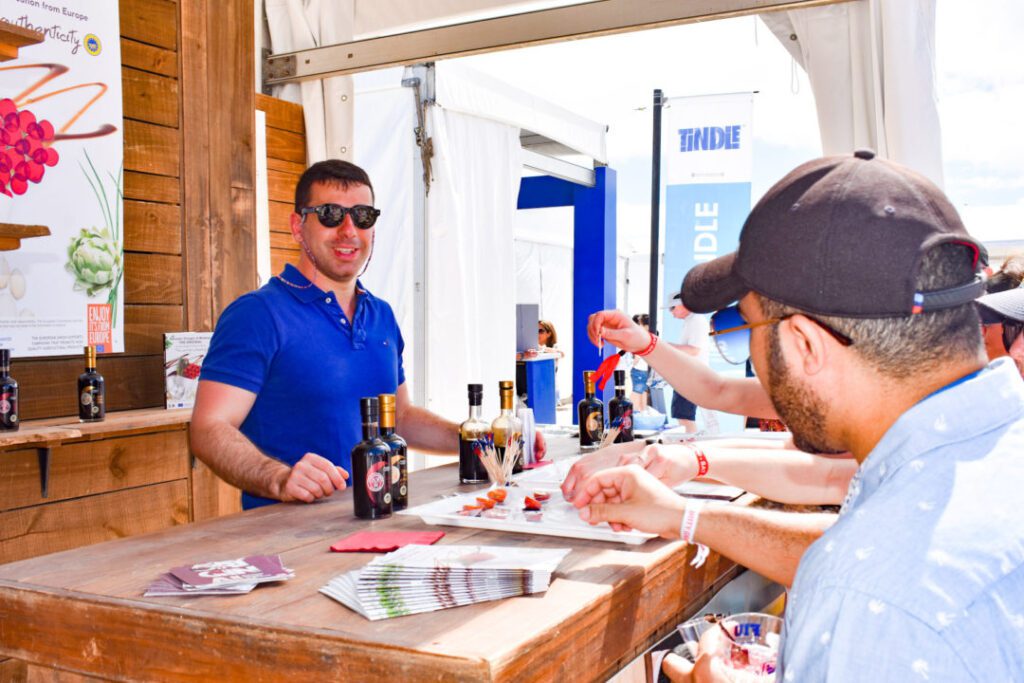 There were some highlights, however, that made this event memorable and worthy. Schweid & Sons have given the best tasting burger year in and year out and this year was no exception. Another burger from Burger Joint was equally as good. The Joint made a Sweet Pig Burger that piled on the pulled pork. My favorite bite of the day was from Pasta Ramen, which gave a Fried Ramen Ball stuffed with Duck Confit. It was so lightly fried and amazingly flavored.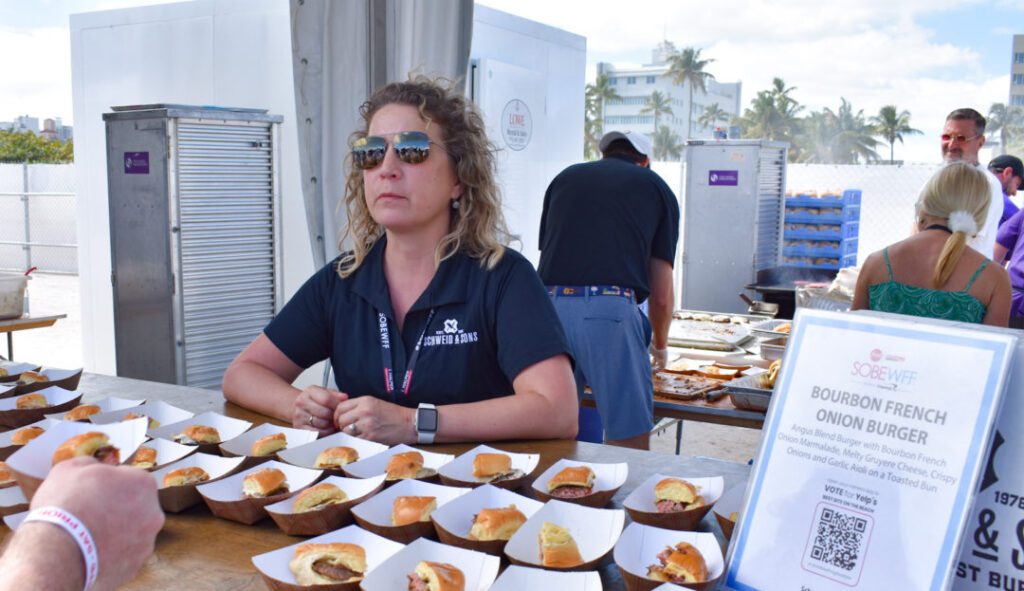 However, the most popular eat had to be the STK Steakhouse. Their line was so far back that it almost reached the adjacent side of the tent. I've noticed that if the food is a steak or seafood, then I need to prepare to wait in line for awhile. Thankfully, the age-old saying is true at Sobewff, "Good things come to those who wait."
There was no waiting, though, when it came to celebrities and culinary talent. Every hour you could switch from two different talents on two different stages. Some of the best this year were:  The humble and relatable, Al Roker. Mr. sophistication himself, Iron Chef Geoffrey Zakarian. The master of meats and preparations, Michael Symon. And the life of the party, Ann Burrell.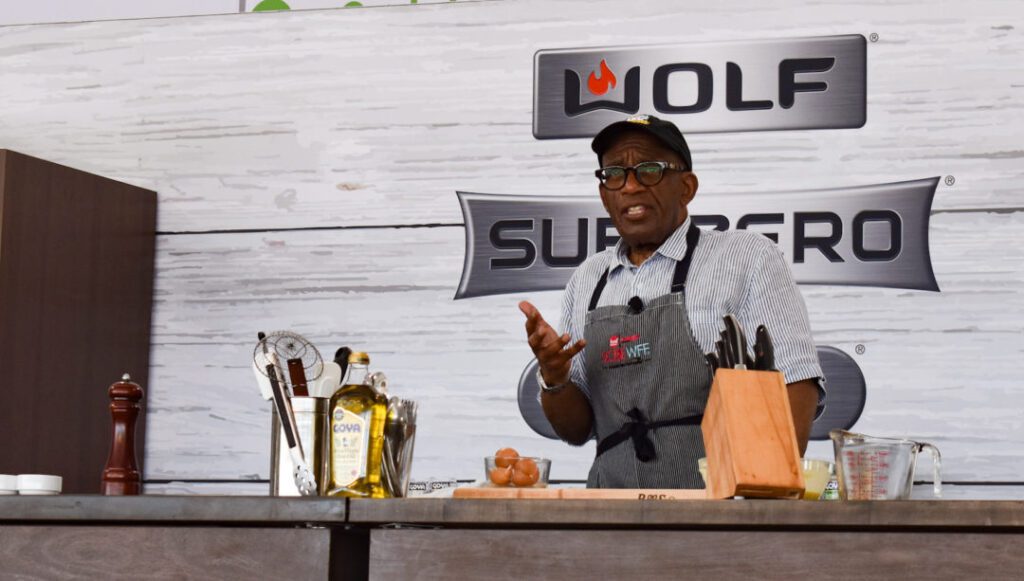 Yet, the best and most applauded chef, though, was hands down, Alex Guarnaschelli. She has such talent that, when she speaks, it's like a friend talking to you and not a celebrity. She truly is the genuine article and she's hilarious to boot.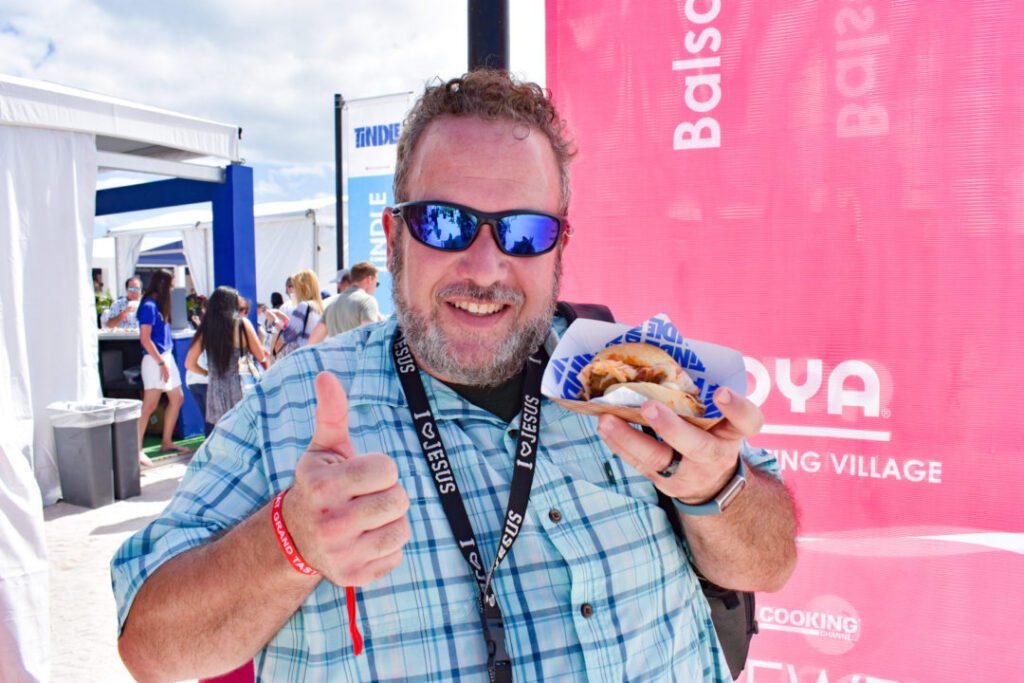 The Goya Foods' Grand Tasting Village might not have been perfect this year, but it still does surpass all expectations and you leave completely full and wonderfully satisfied. 
Luminosa: An Illuminated Odyssey Through Time and Culture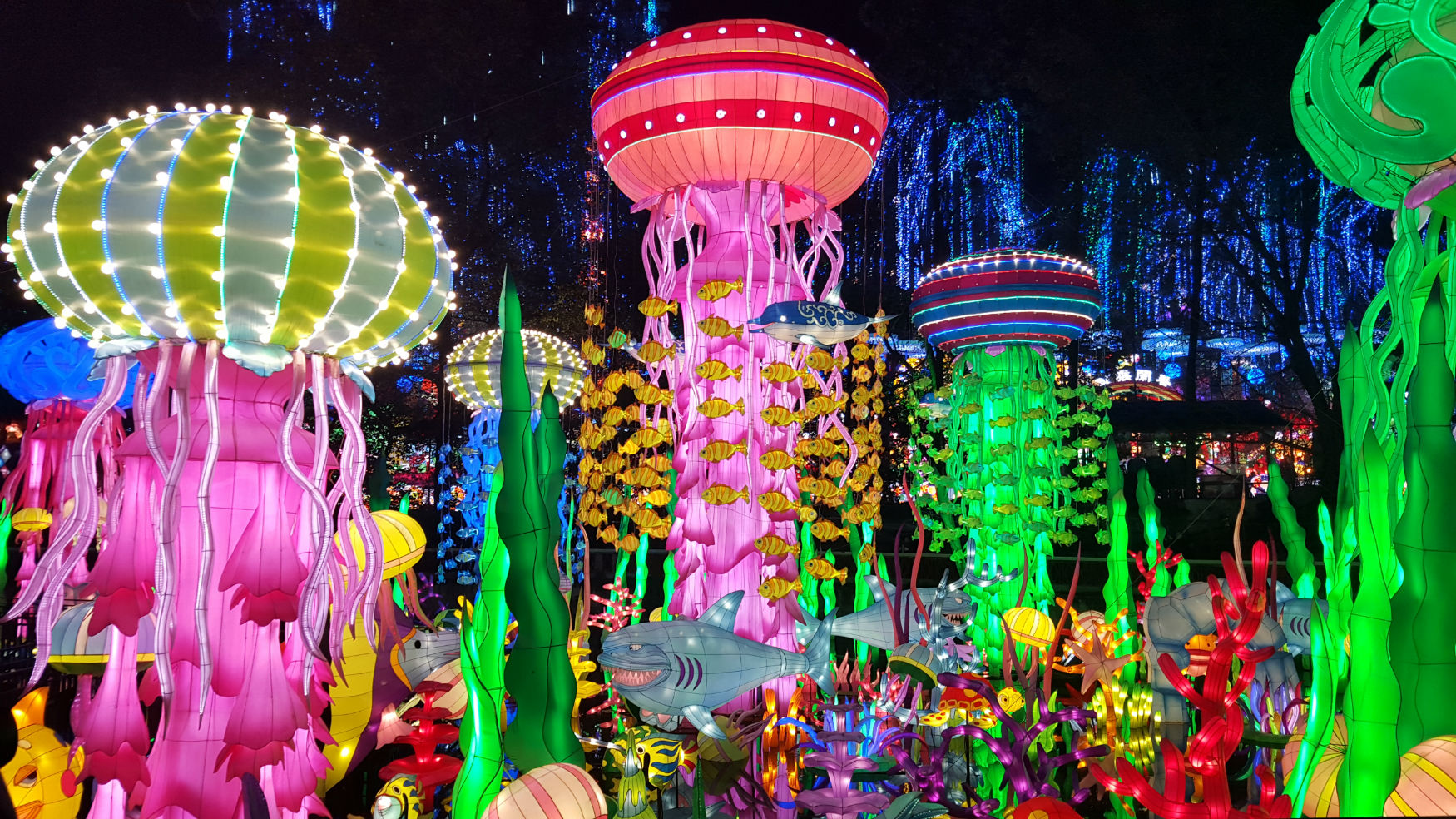 Original, vibrant, and spectacular; Luminosa has raised the bar with an unprecedented journey of lights through creation.


(more…)