Bombay Darbar: Where Spice Meets Elegance!
From Tandoor to Table: Bombay Darbar's Authentic Indian Delights Illuminate South Florida's Culinary Scene!
October 14th, 2023
Currently with locations in Coconut Grove and Ft. Lauderdale, Bombay Darbar offers the best and most authentic Indian cuisine in South Florida. Guests will get a true feel of the tastes and sounds of India with a mixture of a fine dining experience. The wide range of menu items gives you an opportunity to explore the different tastes around India, as well as accommodations for different diets. The knowledgeable service staff does a great job of explaining each menu item as well as helping you choose a dish based on your palate.
The main staple of Indian cuisine is focused on the Tandoor oven. This unique oven is made of clay and allows the meat to hang and drip juices in its fuel. This allows the meat to smoke and give it its unique flavor that it is renowned for. Indian food is also known for its special blends of spices that makes their dishes stand out from the rest. Bombay has a very large kitchen staff that prepares the majority of their ingredients fresh and in-house. This gives guests the freshest taste as well as the most authentic Indian dining experience.
Bombay Darbar's menu mostly keeps in line with traditional Indian cuisine as opposed to a trendy fusion approach many other restaurants aim for. As a starter there are three different types of naan breads to choose from. This simple yet eloquent bread is baked in the clay oven to perfection. You can choose from plain, garlic and a crispier vegan bread. Each one comes with a sweet tomato based or cilantro-based dipping sauce.
Continuing our culinary journey we tried the Dal soup, which is a lentil-based soup with a very nice blend of garlic, mustard seeds and curry leaves. However, another great appetizer was the Chili Chicken. Featuring a solid portion of bite sized chicken in a chili sauce mixed with parsley and onion, we kept finding ourselves going back to it. For vegetarians and non-vegetarians alike, the vegetable Samosa was right on point. The fluffy pastry puffs are filled with a great blend of potatoes and green peas, which comes with a delicious tamarind dipping sauce. You can also get this dish deconstructed with chickpeas, yogurt, mint and a tamarind chutney. There are many appetizers to choose from to appease different tastes and diets.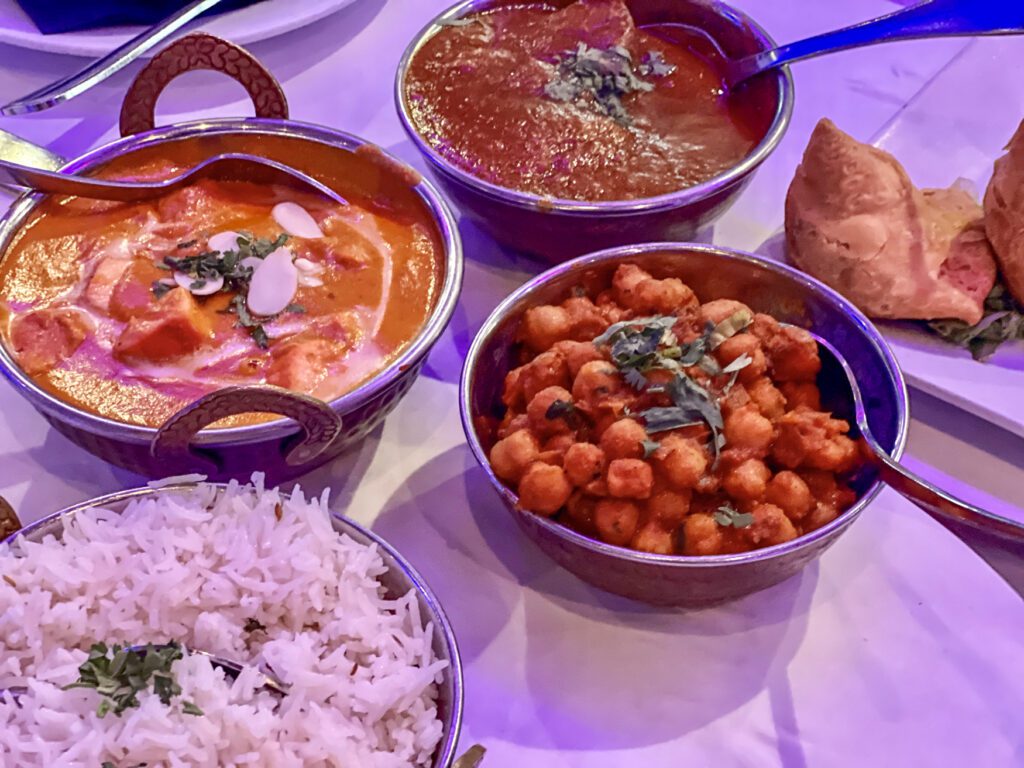 The entree menu at Bombay Darbar presents a captivating showcase of renowned Indian dishes, skillfully prepared utilizing the full capabilities of the tandoor oven and a diverse range of aromatic spices. The Chicken Tikki Masala, a boneless chicken masterpiece, undergoes a meticulous cooking process in the clay oven, resulting in meat that is not just tender but exceptionally succulent. This culinary masterpiece is further enhanced by a luscious creamy tomato sauce, enriched with the crunch of cashews, the sweetness of onions, and the vibrant notes of bell peppers, rendering it one of the restaurant's best-selling entrees.
Equally enticing is the Butter Chicken, another culinary gem emerging from the tandoor oven. This dish is a symphony of flavors, where succulent pieces of chicken are marinated in a velvety blend of butter and tomato cashew sauce. The resulting combination is an explosion of taste that captivates the palate with its delightful interplay of sweet and tangy notes. For those seeking a different yet equally delectable experience, the Lamb Chop Masala beckons. Tandoori-cooked lamb chops, dripping with juiciness, are meticulously simmered in a tantalizing sauce crafted from onions, tomatoes, ginger, garlic, and cumin. Each bite is a harmonious fusion of spices and tenderness, promising a culinary adventure that lingers on the taste buds.
If seafood is your preference, Bombay Darbar's menu offers enticing options, including the Curry Shrimp. This dish boasts generously sized shrimp enveloped in a rich and flavorful curry sauce that tantalizes the senses. Each bite is an indulgence in the exquisite harmony of spices and the natural sweetness of the shrimp. Throughout the menu, the restaurant expertly showcases the beauty of the tandoor oven, weaving a tapestry of flavors that celebrate the freshness of the spices. The menu's well-crafted offerings embody a culinary journey through India's diverse and rich gastronomic heritage, leaving patrons with a memorable dining experience.
Indulge your sweet tooth at Bombay Darbar with their irresistible dessert offerings. The Pistachio Kulfi, a house-made pistachio ice cream, is a delectable creation that marries the richness of pistachios with a velvety texture, resulting in a dessert that is not just sweet but truly divine. Each spoonful is a symphony of flavors, offering a delightful contrast of nuttiness and sweetness that will leave your taste buds dancing in delight.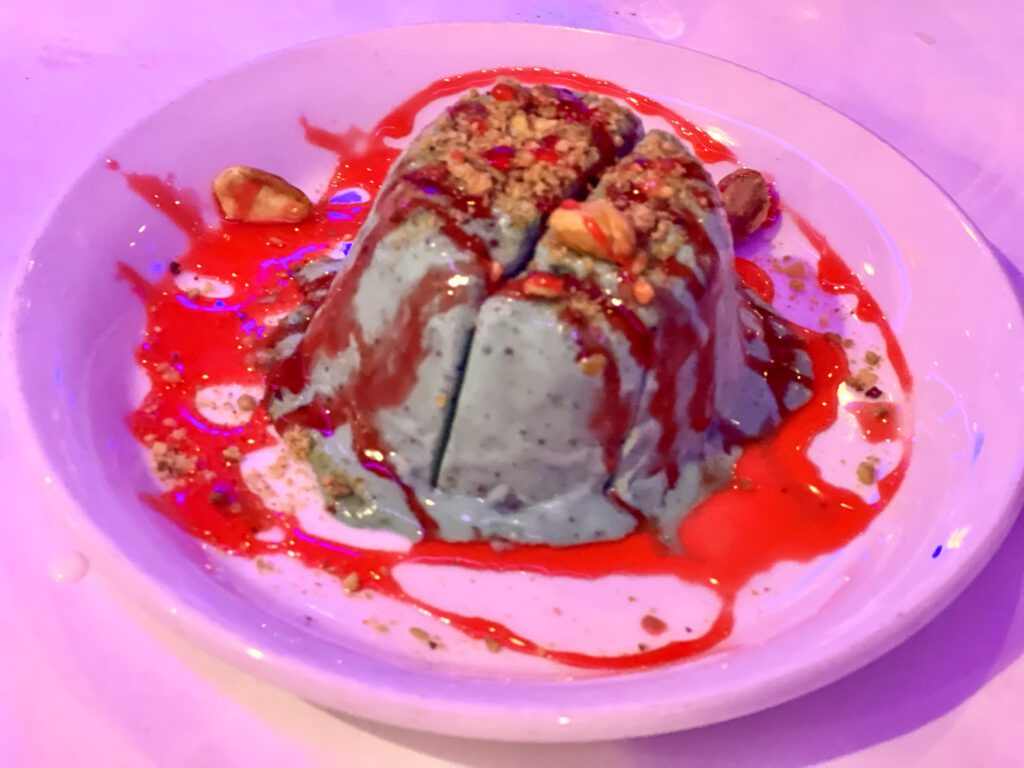 For those seeking a dessert with a more subtle sweetness, the Ras Malai is a delightful choice. This exquisite creation features delicate cheese balls, enveloped in a sumptuous milk sauce that is both creamy and aromatic. The dessert exudes a subtle sweetness, allowing the natural flavors to shine through, making it a perfect finale for your meal.
These desserts are more than just sweet treats; they are culinary masterpieces that elevate your dining experience to new heights. They provide the ideal conclusion to your meal, leaving you with a lingering sense of satisfaction and contentment.
Additionally, Bombay Darbar offers a full-service bar that is a treasure trove for beverage enthusiasts. The extensive selection includes an array of beers, wines, and spirits sourced from various corners of the globe. Among these, the restaurant boasts a superb collection of Indian beers, providing patrons with an authentic taste of India's brewing traditions. Whether you prefer a refreshing beer, a fine wine, or a carefully crafted cocktail, the bar menu at Bombay Darbar has something to suit every palate, ensuring a well-rounded and satisfying dining experience for all patrons.
Bombay Darbar has the feel of fine dining with very reasonable prices. The dim lights and white table clothes give a very elegant feel to match the sounds and decorations of India. Since opening in 2009, they have expanded to larger venues to where they are in the Coconut Grove location. Bombay has become a huge hit in the area since their inception and has seen a huge increase in popularity of food delivery over the past few years. They also have another location in Ft. Lauderdale as well as a new location opening in Doral within the next month. More information and expanded menus can be found at https://www.bombaydarbar.com/.
Bombay Darbar ©South Florida Insider

Bombay Darbar ©South Florida Insider

Bombay Darbar ©South Florida Insider

Bombay Darbar ©South Florida Insider

Bombay Darbar ©South Florida Insider

Bombay Darbar ©South Florida Insider

Bombay Darbar ©South Florida Insider

Bombay Darbar ©South Florida Insider

Bombay Darbar ©South Florida Insider

Bombay Darbar ©South Florida Insider

Bombay Darbar ©South Florida Insider

Eclectic Eats: 107 Steak & Bar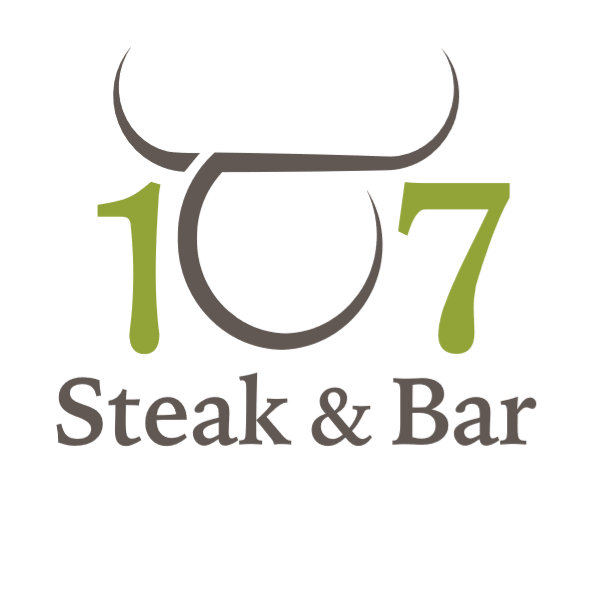 Savor the Symphony of Flavors at Doral's 107 Steak & Bar.