A Bite of Brooklyn: The Big Rocco's Experience in Royal Palm Beach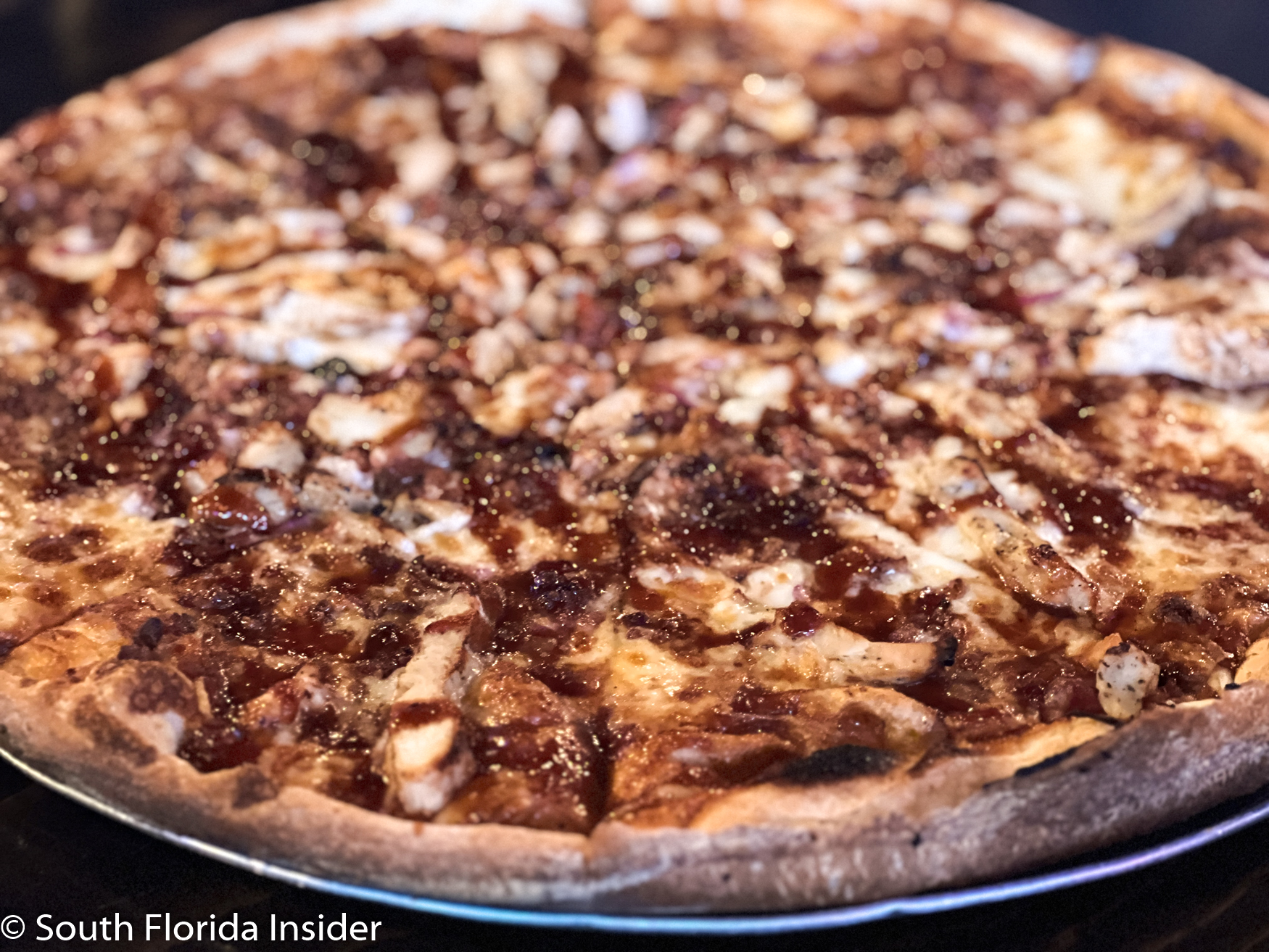 A Culinary Adventure at Big Rocco's Pizzeria & Tavern: From Loaded Tater Tots to BBQ Chicken Pizza
September 27th, 2023
In the heart of Royal Palm Beach, there exists a culinary haven, a sanctuary for food enthusiasts seeking more than just a meal. Big Rocco's Pizzeria & Tavern, founded in 2019 by the culinary virtuoso Chef Angel Gonzalez, stands as a testament to the artistry of flavors. This family-owned gem isn't just a restaurant; it's a symphony of tastes, aromas, and culinary wonders that transcends the ordinary.
From the very first bite, you're transported to the bustling streets of Brooklyn, where Chef Angel's upbringing infuses every dish with an authentic New York touch. The commitment to genuine flavors is evident; each ingredient, from the Grande Cheese to the house-made sauces, is meticulously chosen to ensure a taste that's nothing short of perfection. It's not merely about pizza; it's about savoring a slice of authentic New York tradition, where quality reigns supreme.
Yet, the experience at Big Rocco's goes beyond the palate. Billiards, Darts and Themed nights, such as Texas Hold'em Poker Nights, Bingo, Karaoke and live band performances transform every visit into a lively celebration. The ambiance, coupled with a full bar stocked with the finest spirits, ensures your evenings are as spirited as they are flavorful. The warm smiles of servers, exemplified by Tiffany, add a personal touch, making every dining experience delightful.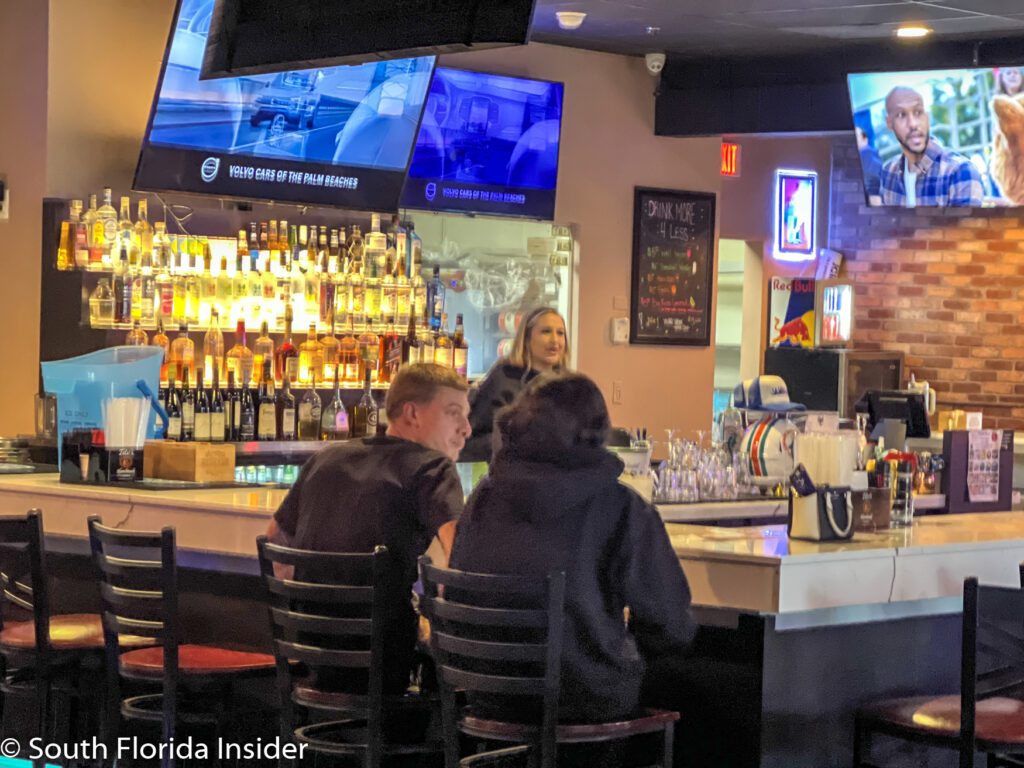 The culinary adventure begins with tantalizing starters. Imagine Loaded Tater Tots, golden nuggets of potato perfection crowned with savory delights of cheese, bacon, jalapenos and grilled onions, neighboring beside Rosemary Garlic Fries, where fragrant herbs elevate humble fries into a gourmet delight. However, these starters were just a prelude to the grand feast ahead.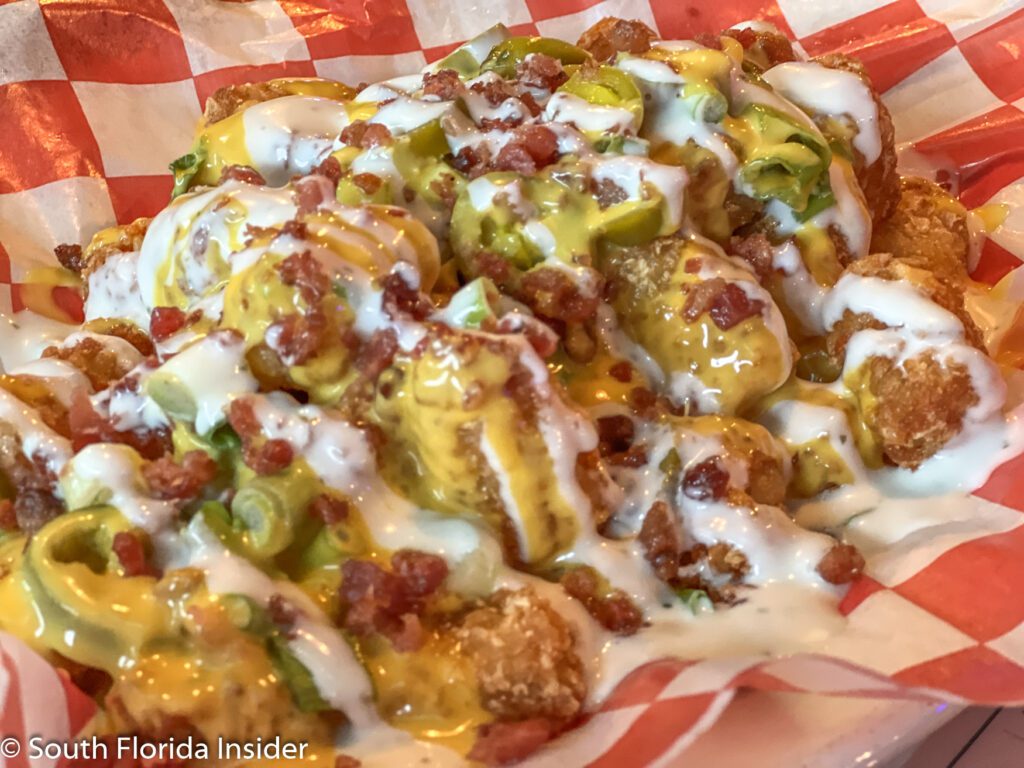 While we initiated the rollercoaster-like climb for our taste buds, everything accelerated into overdrive from there on out, beginning with the delicious Hangover Burger. A perfectly grilled patty adorned with cheddar cheese, bacon, sliced tomatoes, a tantalizing Mango Habanero Sauce and a fried egg that oozes indulgence with every bite. This was not just a burger; it was a volcanic explosion of taste, a comfort food revelation that lingers on your palate, leaving you craving for more.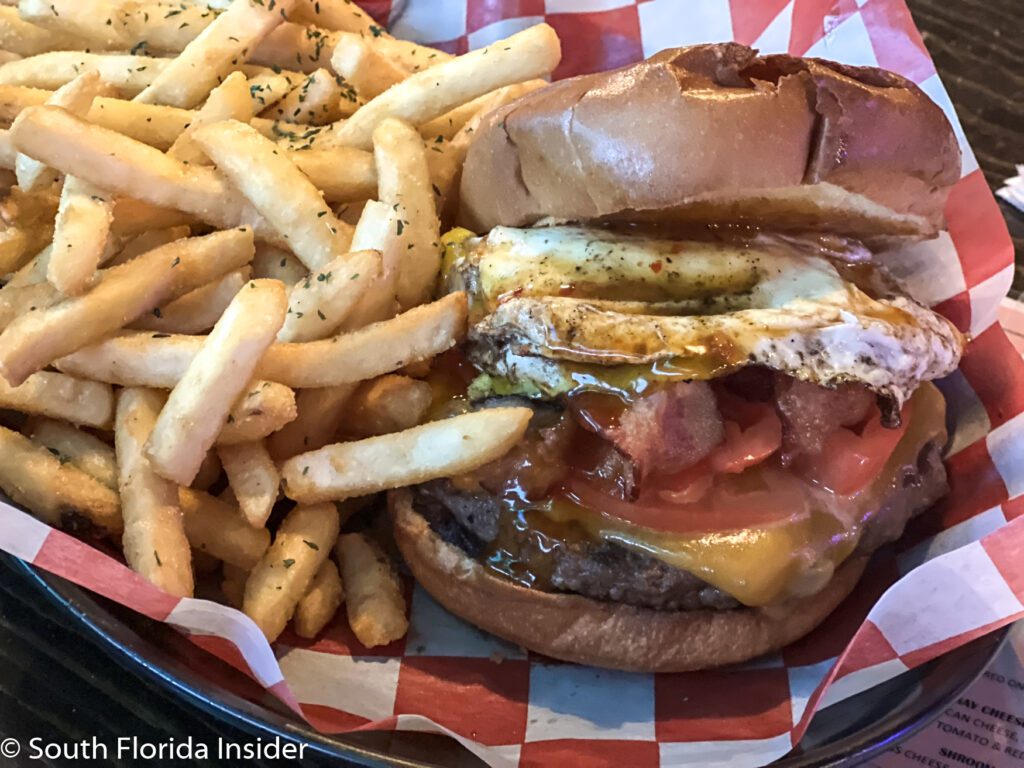 Next, wing enthusiasts like are in for a treat with the Sweet Chili Wings. Each wing, coated in a glaze striking the perfect balance between sweet and spicy, transports you to flavor paradise.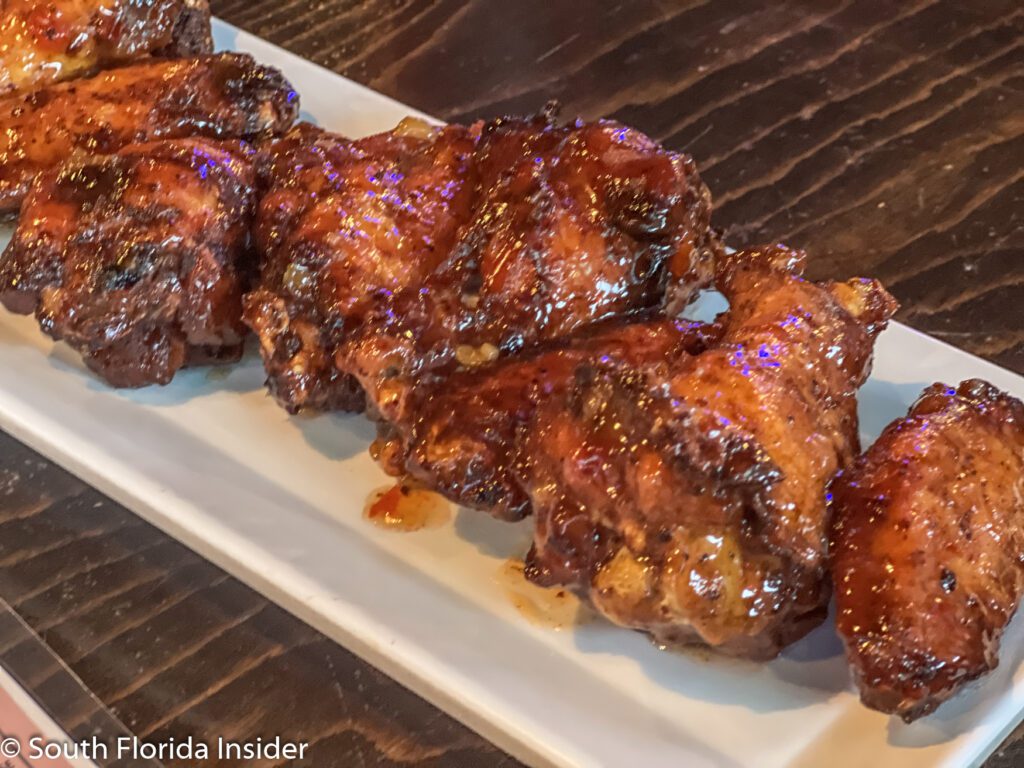 Meanwhile, the chef recommended BBQ Chicken Pizza stood tall as a culinary masterpiece, capturing the essence of indulgence with its smoky barbecue sauce, tender grilled chicken and onions, plus a gooey melted cheese.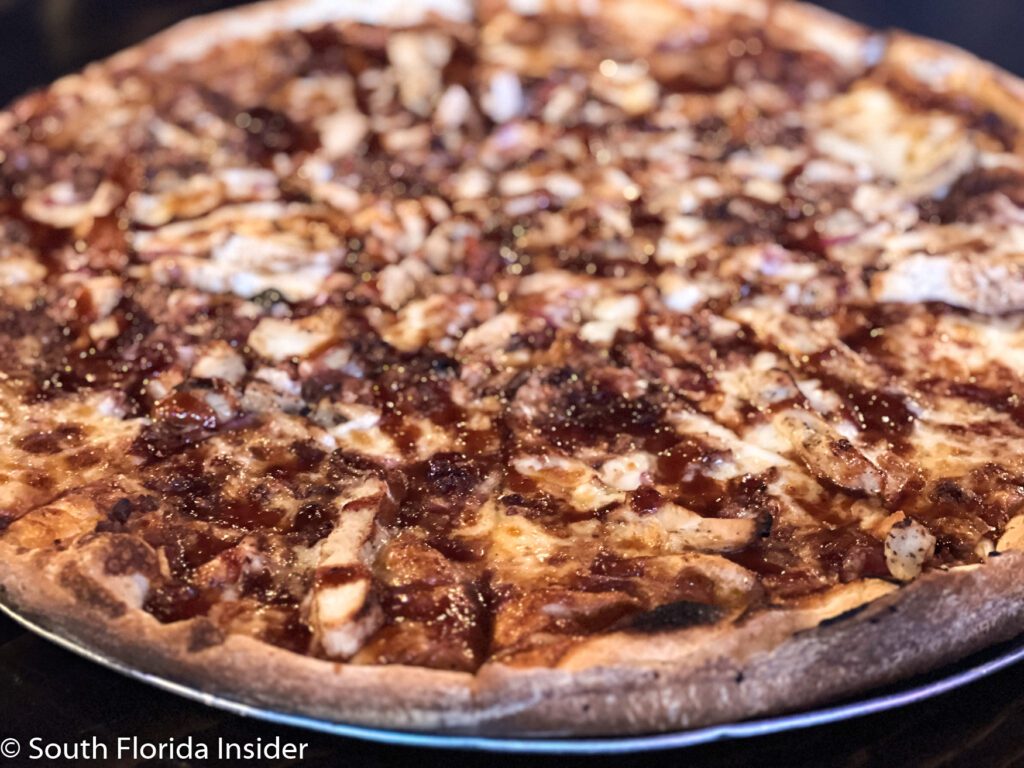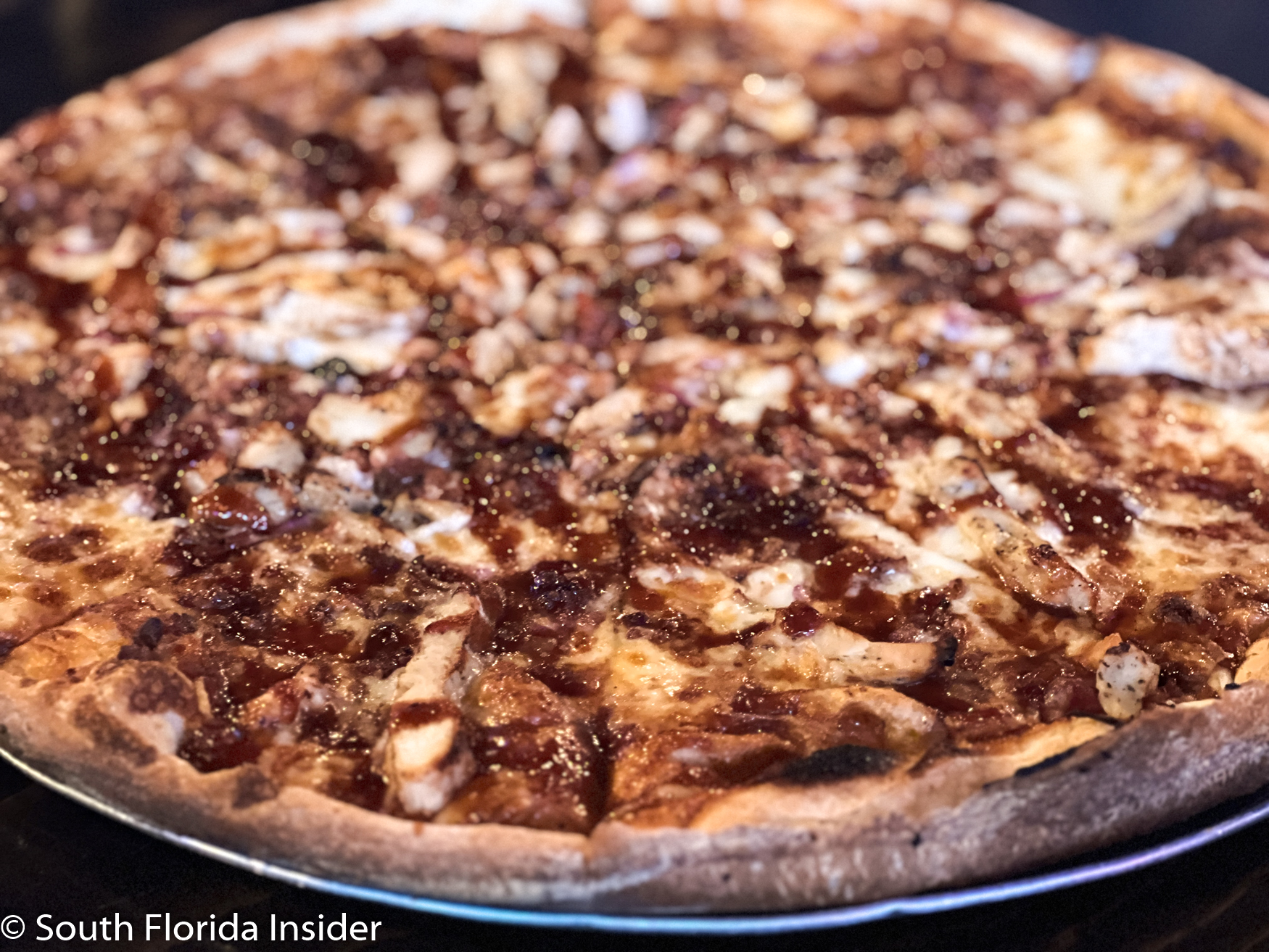 Every dish at Big Rocco's is a work of art, crafted with love and precision. Whether you're savoring loaded tots, relishing a Hangover Burger, indulging in sweet chili wings, or surrendering to the allure of BBQ Chicken Pizza, you're embarking on a gastronomic adventure that promises satisfaction with every bite. I can't wait to go back and try one of their colossal subs like their bestselling Chicken Parm.
Of course, no meal is complete without dessert and Big Rocco's doesn't disappoint. We indulged in the crisp, heavenly sweetness of Zeppoles and the decadent Chocolate Craze, a divine concoction of cake, pudding, frosting, and brownie pieces that'll have you believing in dessert heaven.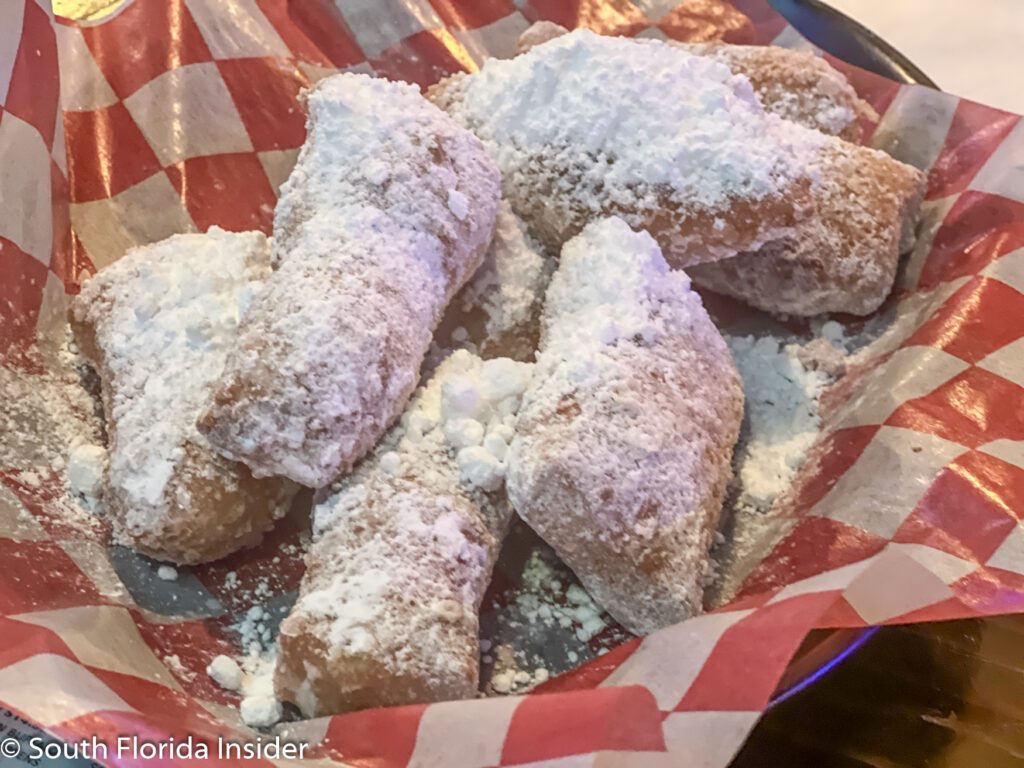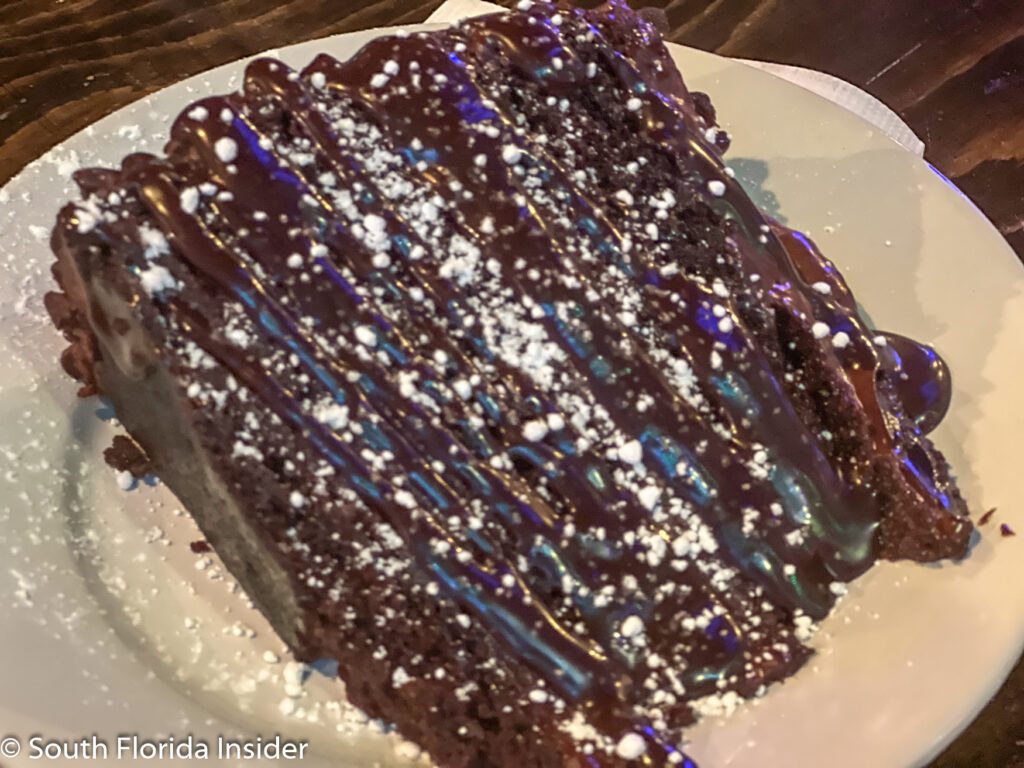 Big Rocco's Pizzeria & Tavern isn't merely a restaurant; it's an invitation to flavorful bliss. With every bite, you're immersed in a world where tradition meets innovation, and indulgence knows no bounds.
For more information, including their menu (with chef prepared kid's options), events, and contact details, visit Big Rocco's Pizzeria & Tavern at 10479 Southern Blvd, Royal Palm Beach, FL 33411 or give them a call at (561) 725-8689. Whether you dine in, take out, or opt for delivery, every bite is a promise of culinary excellence.
Eclectic Eats: 107 Steak & Bar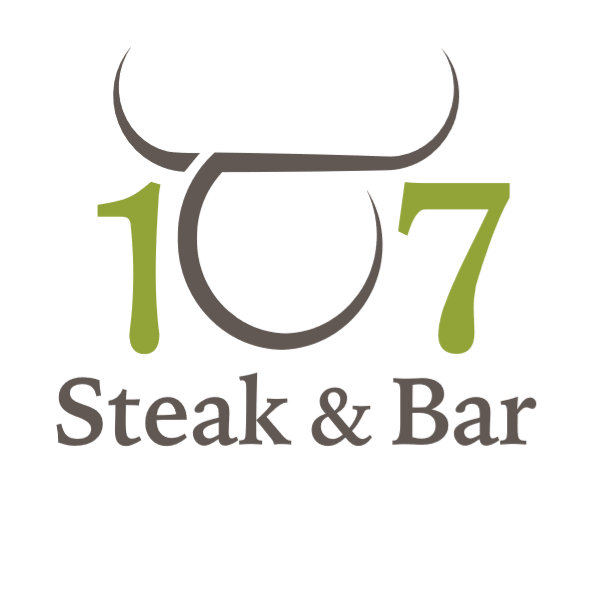 Savor the Symphony of Flavors at Doral's 107 Steak & Bar.