Lights, Camera, Magic: Universal Guide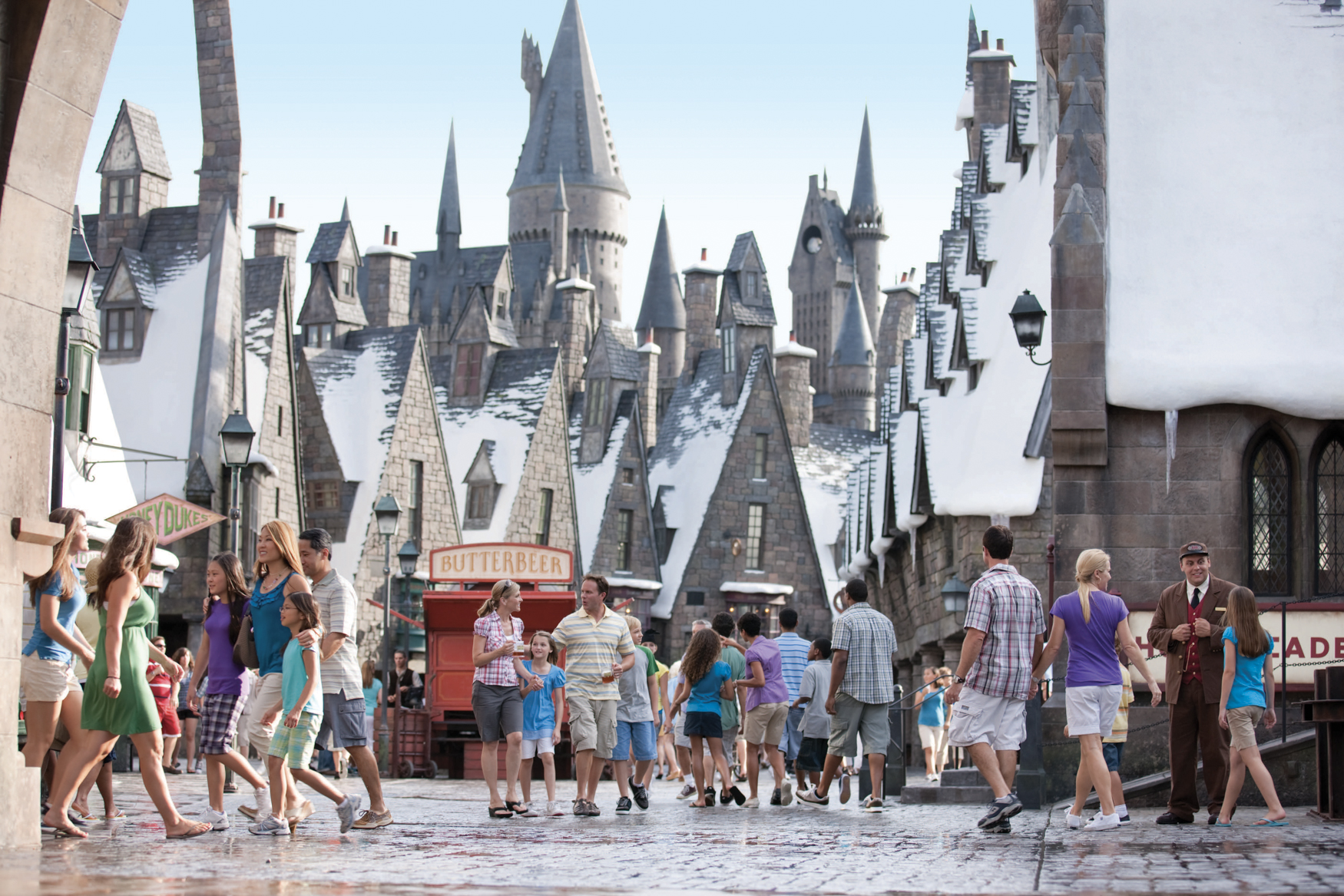 Wizards, Minions, and Marvels: A Magical Journey Through Universal Studios and Islands of Adventure
Orlando's Universal Studios and Islands of Adventure offer an unparalleled experience for theme park enthusiasts, with an array of attractions and highly engaging shows that cater to every age group.
The standout feature undoubtedly is the enchanting world of Harry Potter, meticulously brought to life. Walking through the cobblestone streets of Hogsmeade or Diagon Alley feels like stepping into the pages of J.K. Rowling's magical universe. The attention to detail in the themed area is awe-inspiring, capturing the essence of the beloved series perfectly. From sipping Butterbeer to exploring Hogwarts Castle, every moment is a delight for Potterheads.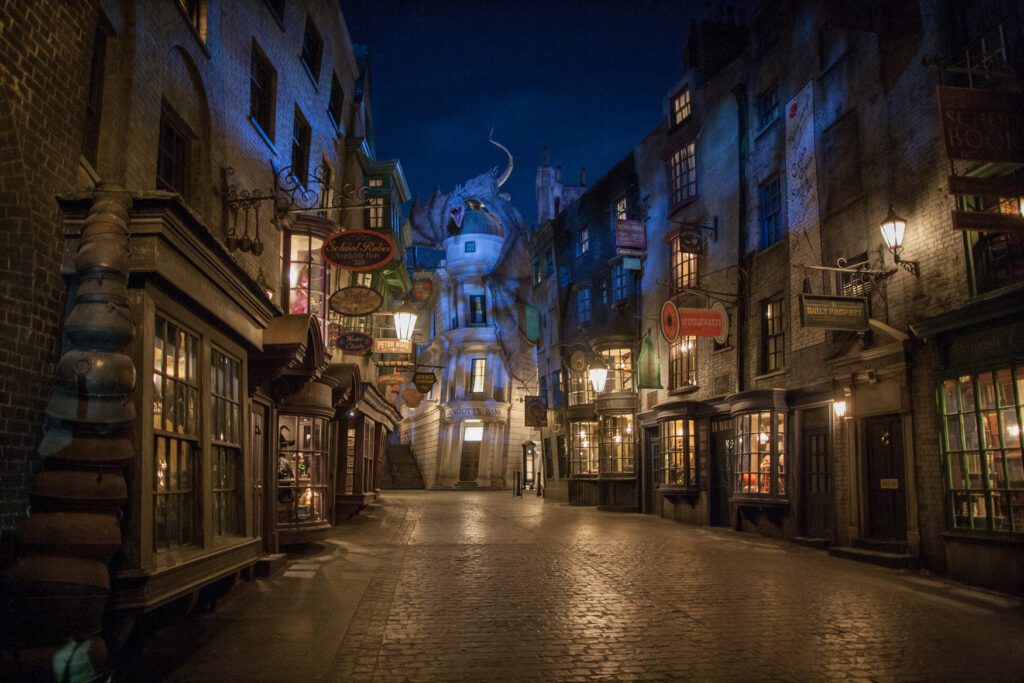 Still relatively new, Illumination's Villain-Con Minion Blast adds a unique twist to the experience, bringing the mischievous charm of the Minions to life. Joining forces with the mischievous Minions, Belle Bottom, Jean Clawed, and the rest of the Vicious 6, visitors embark on an exhilarating journey towards supervillain stardom. The experience is not your typical sit-down ride; instead, it's a dynamic adventure on a moving walkway, adding a new dimension of excitement.
Moreover, the collection of thrilling rides is a visual marvel in itself. Each ride is a testament to creativity and engineering, offering adrenaline-pumping experiences against the backdrop of stunning visual effects. The seamless blend of technology and storytelling creates an immersive atmosphere that leaves visitors in awe. Whether it's the heart-pounding excitement of roller coasters like the insane launch coaster, the VelociCoaster, or the mesmerizing illusions of 4D simulations, Universal Studios and Islands of Adventure excel in delivering unforgettable moments.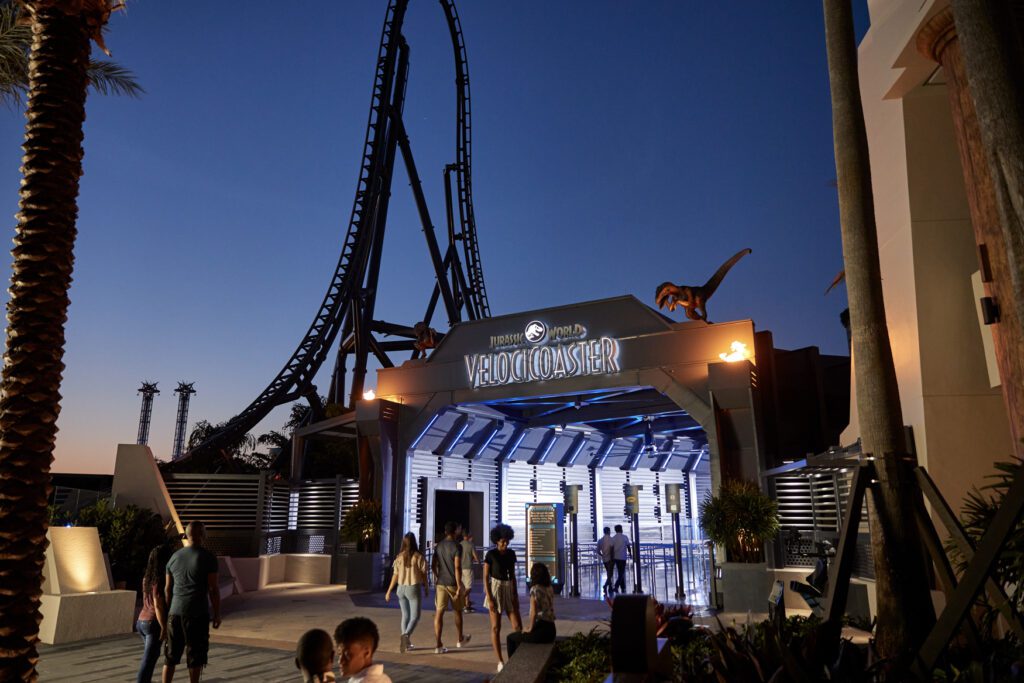 Some of those thrilling adventures include:
Revenge of the Mummy where riders take off on a high-speed roller coaster journey through ancient tombs and catacombs, blending storytelling and adrenaline-pumping excitement.
The Simpsons Ride, which immerses guests in the zany world of Springfield with the beloved Simpson family, offering a hilarious and motion-simulated experience.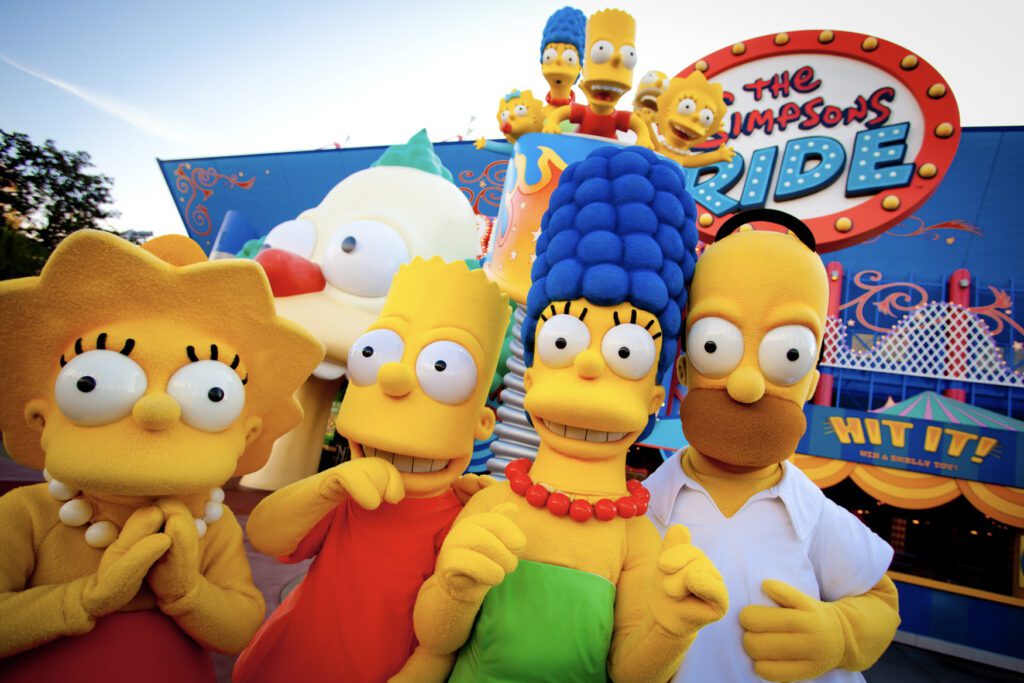 Navigating between the theme parks on the Hogwarts Express adds an extra layer of magic, allowing visitors to travel between Hogsmeade in Islands of Adventure and Diagon Alley in Universal Studios, enjoying enchanting views along the way.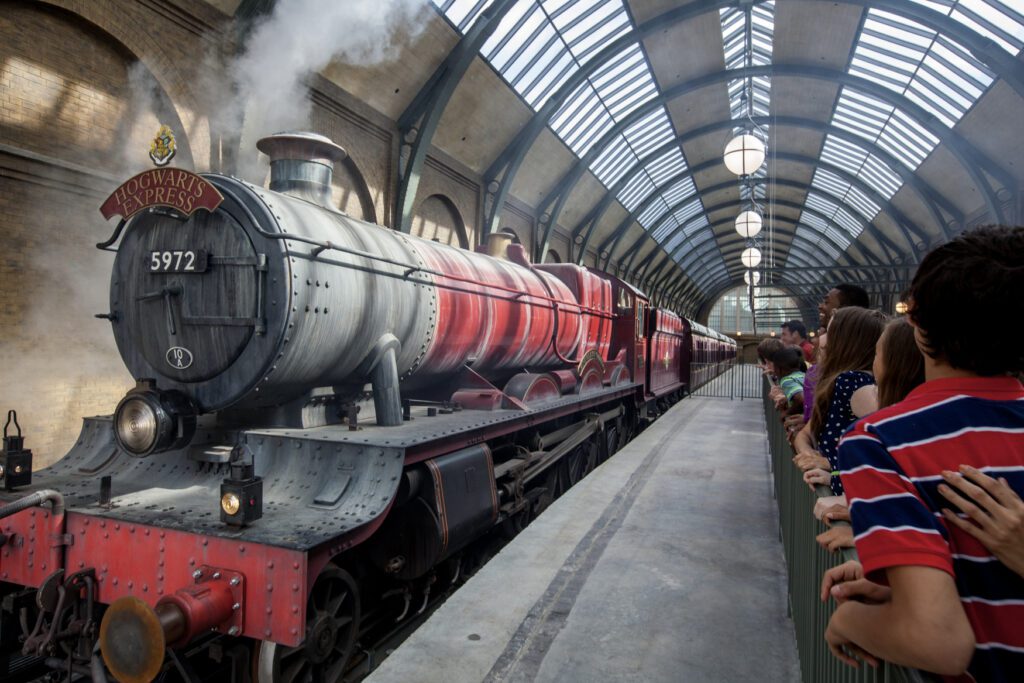 Race Through New York Starring Jimmy Fallon is a cutting-edge motion-simulated ride that takes guests on a race through the streets of New York City, hosted by the popular late-night TV host.
Skull Island: Reign of Kong transports visitors to the mysterious and perilous Skull Island, where they encounter prehistoric creatures and face epic adventures in an elaborately themed attraction.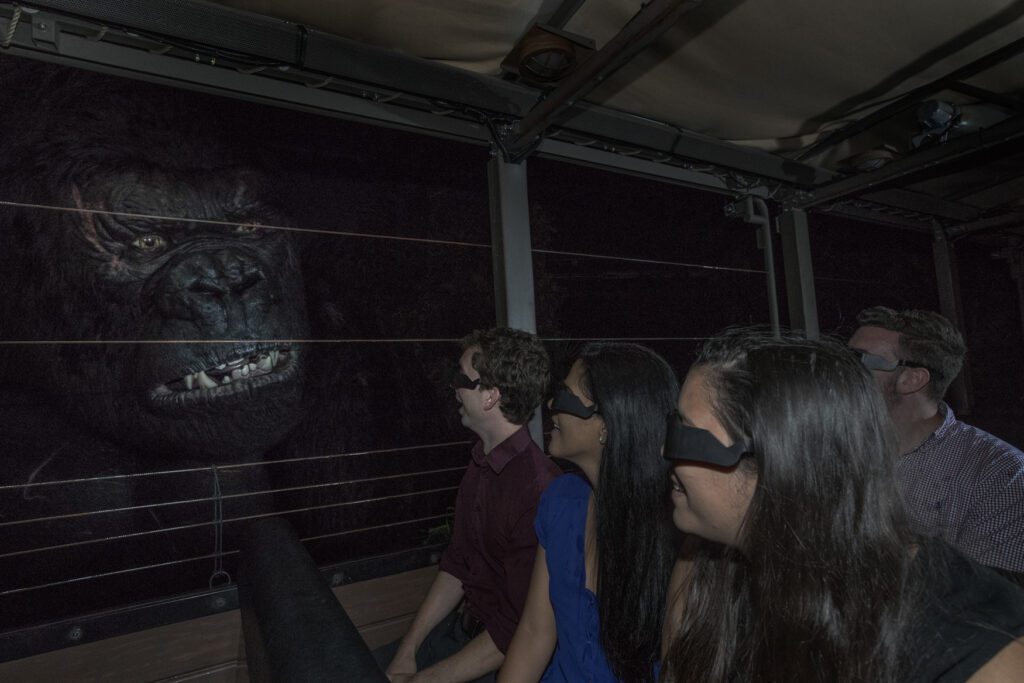 The Amazing Adventures of Spider-Man® combines 3D film technology, high-tech motion simulators, and thrilling practical effects to create an exhilarating ride through the world of Spider-Man, complete with web-slinging action.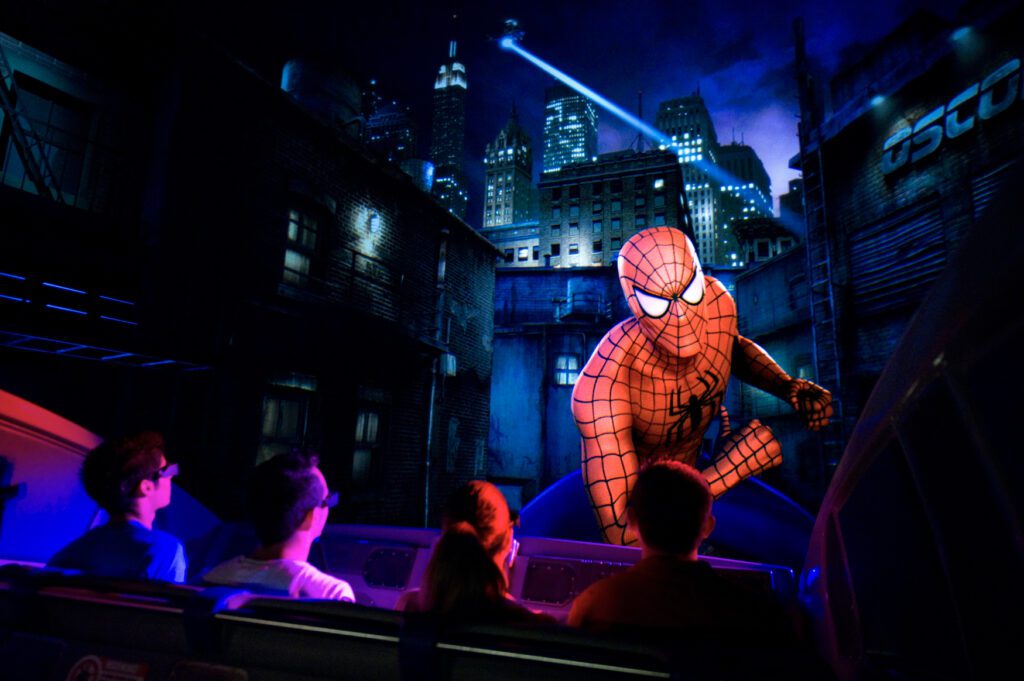 And there are plenty more attractions to explore, each offering a unique blend of entertainment, technology, and creativity. However, one thing to keep in mind is that people that don't do well with motion sickness may want to spread out their time with their highly entertaining shows like the Animal Actors on Location, The Bourne Stuntacular or Universal Orlando's Horror Make-Up Show.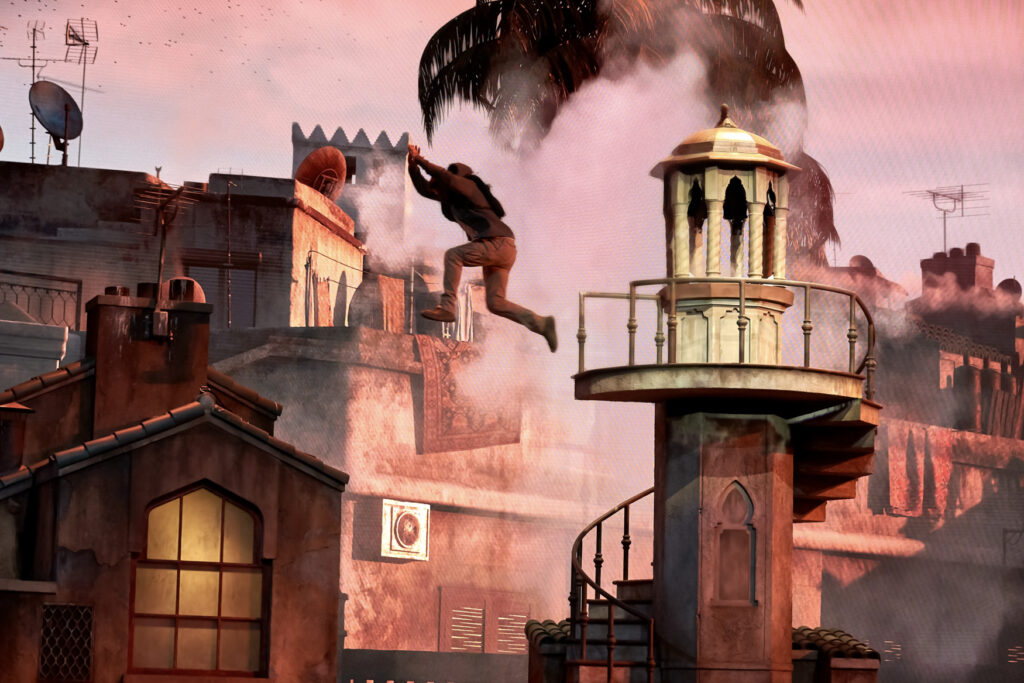 Both Universal Studios and Islands of Adventure continue to redefine the theme park experience, ensuring that every visitor leaves with unforgettable memories of their time. 
Important to note that during this season, as night falls, the magic continues with an eerie twist. While regular theme park hours end early, the parks transform to Halloween Horror Nights, offering spine-chilling mazes, haunted houses, and scare zones inspired by iconic horror films and shows like Stranger Things, The Last of Us, The Exorcist, Chucky and more. It's an immersive horror experience that adds an extra layer of excitement to the Halloween season, ensuring that even after the sun sets, the adventure doesn't end.
Skull Island Reign of Kong

Illumination's Villain-Con Minion Blast at Universal Studios Florida

Hagrid's Magical Creatures Motorbike Adventure

Jurassic World's VelociCoaster

Butterbeer beside Hogwarts castle

The Amazing Adventures of Spider-Man

The Incredible Hulk Coaster now features thrilling new enhancements that make one of the world's best roller coasters even more incredible. Enhancements include a brand-new ride vehicle, a new, original storyline and completely redesigned queue experience, and an all-new onboard ride score produced by Patrick Stump, front man for the internationally-renowned rock band, Fall Out Boy. For more information, check out the official Universal Orlando blog at blog.UniversalOrlando.com.

Hidden Wonder in Florida Discovered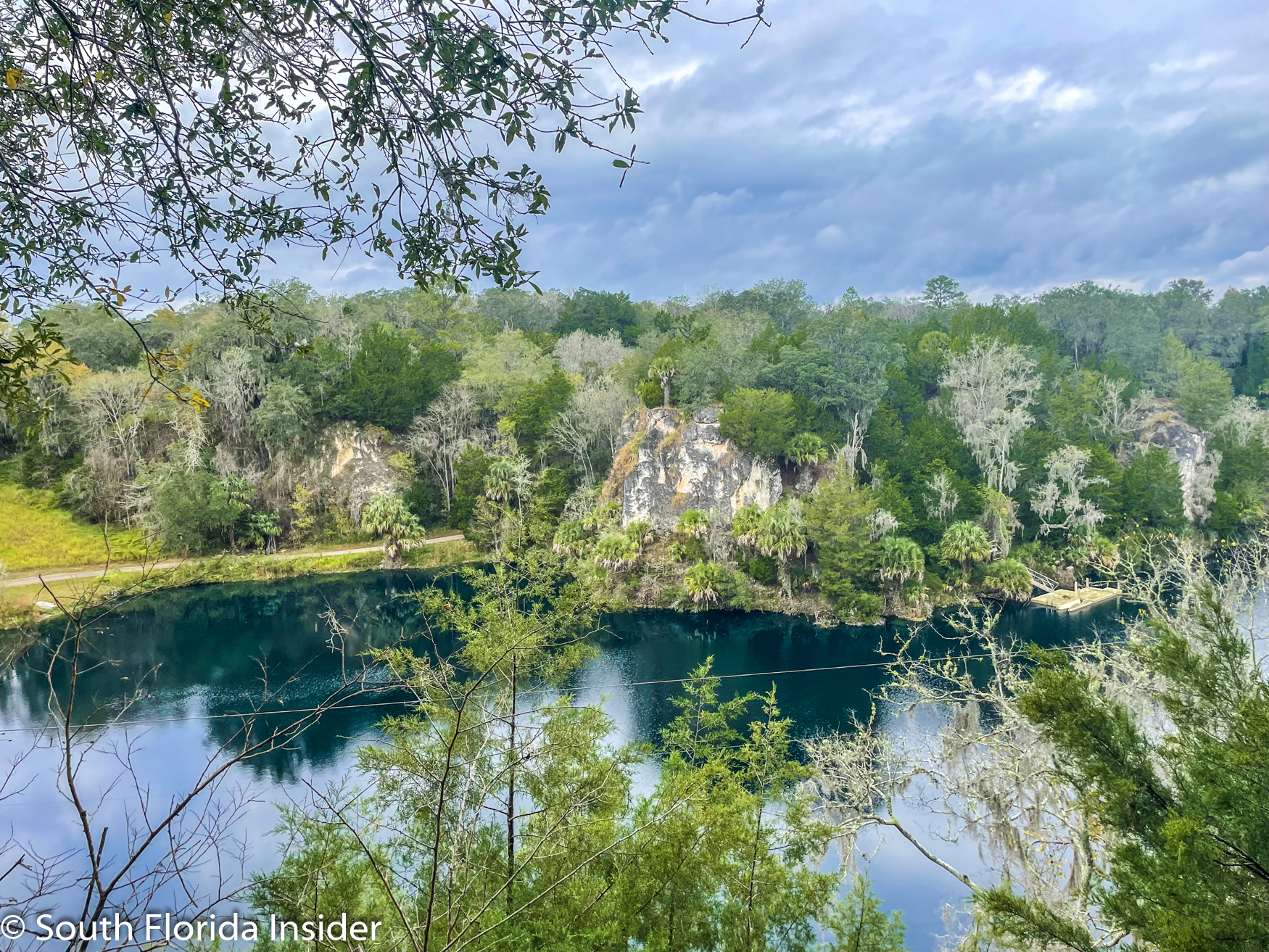 Whispers in the Wilderness: The Canyons Zip Line and Adventure Park Emerges as Ocala's Hidden Jewel!

(more…)