Tyler Herro's Youth Basketball Camp is a Slam Dunk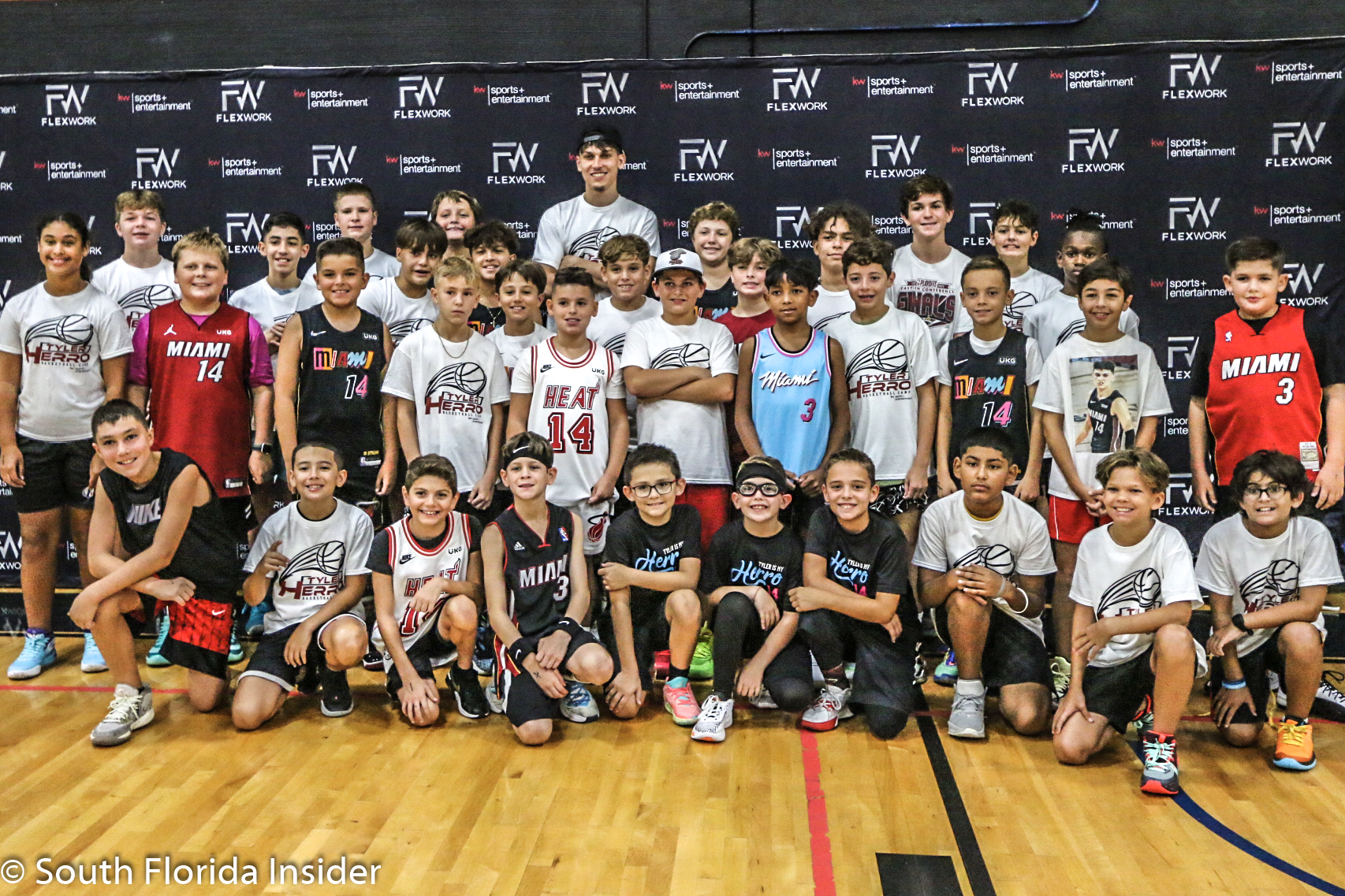 Tyler Herro's Youth Basketball Camp at Pick A Ball Sports Complex: A Slam Dunk Experience for Young Hoops Enthusiasts.
August 20th, 2023
Tyler Herro, the Miami Heat's rising star, has made waves in the NBA since his selection in the first round of the 2019 NBA draft. His exceptional skills and contributions to the Heat's success have earned him recognition as the NBA Sixth Man of the Year in 2022. However, Herro's commitment to nurturing the next generation of basketball talent was on full display at his Youth Basketball Camp held at the Pick A Ball Sports Complex in Deerfield Beach.
The camp welcomed young athletes between the ages of 6 and 16, making it an inclusive and diverse environment for budding basketball players. Split into two sessions, the morning camp ran from 9:30 AM to 1:00 PM, while the afternoon camp spanned from 1:30 PM to 5:00 PM. Parents were required to pay $299.99 for each session, along with a $7.50 service fee. Considering the caliber of instruction and experiences offered, the cost was justifiable.
Tyler Herro and a team of experienced coaches provided attendees with an unforgettable day of basketball education and entertainment. The camp curriculum was thoughtfully designed, encompassing a wide range of activities. These included informative lectures, fundamental skill development stations, engaging contests, and a concluding awards ceremony. Importantly, campers were grouped by age to ensure that the instruction and competition were tailored to their individual skill levels.
One of the most inspiring aspects of the camp was the unity it fostered among participants. Many of the young campers proudly sported Herro's #14 Heat jersey, creating a sense of camaraderie and shared admiration for the NBA star. This sense of belonging was palpable throughout the day and left a lasting impression on the young athletes.
Some campers were fortunate enough to engage in one-on-one sessions with Tyler Herro himself. These personal interactions added a layer of exclusivity and personal connection to the camp experience, making it all the more memorable.
In addition to the on-court activities, camp participants received tangible mementos to cherish. Each camper walked away with a camp team photo alongside Tyler Herro, a limited-edition Tyler Herro FlexWork Basketball Camp T-shirt, and various take-home items from event sponsors. These souvenirs provided a tangible reminder of the unforgettable day spent with an NBA star.
The camp really did exceed expectations. It provided a platform for young athletes to hone their basketball skills, connect with peers who share their passion, and even interact personally with an NBA sensation. While steep in price, the invaluable experiences and memories created at this camp were worth every penny. This camp does more than just teach basketball; it inspires and nurtures the dreams of the next generation of basketball stars. Tyler Herro's commitment to the youth and the sport is truly commendable, making his camp a game-winner.
Tyler Herro Basketball Camp. ©South Florida Insider

Tyler Herro Basketball Camp. ©South Florida Insider

Tyler Herro Basketball Camp. ©South Florida Insider

Tyler Herro Basketball Camp. ©South Florida Insider

Tyler Herro Basketball Camp. ©South Florida Insider

Tyler Herro Basketball Camp. ©South Florida Insider

Tyler Herro Basketball Camp. ©South Florida Insider

Tyler Herro Basketball Camp. ©South Florida Insider

Tyler Herro Basketball Camp. ©South Florida Insider

Tyler Herro Basketball Camp. ©South Florida Insider

Tyler Herro Basketball Camp. ©South Florida Insider

Tyler Herro Basketball Camp. ©South Florida Insider

Tyler Herro Basketball Camp. ©South Florida Insider

Tyler Herro Basketball Camp. ©South Florida Insider

Tyler Herro Basketball Camp. ©South Florida Insider

Tyler Herro Basketball Camp. ©South Florida Insider

Tyler Herro Basketball Camp. ©South Florida Insider

Tyler Herro Basketball Camp. ©South Florida Insider

Tyler Herro Basketball Camp. ©South Florida Insider

Tyler Herro Basketball Camp. ©South Florida Insider

Tyler Herro Basketball Camp. ©South Florida Insider

Tyler Herro Basketball Camp. ©South Florida Insider

Tyler Herro Basketball Camp. ©South Florida Insider

Tyler Herro Basketball Camp. ©South Florida Insider

Tyler Herro Basketball Camp. ©South Florida Insider

Tyler Herro Basketball Camp. ©South Florida Insider

Tyler Herro Basketball Camp. ©South Florida Insider

Tyler Herro Basketball Camp. ©South Florida Insider

Tyler Herro Basketball Camp. ©South Florida Insider

Tyler Herro Basketball Camp. ©South Florida Insider

Tyler Herro Basketball Camp. ©South Florida Insider

Tyler Herro Basketball Camp. ©South Florida Insider

Tyler Herro Basketball Camp. ©South Florida Insider

Tyler Herro Basketball Camp. ©South Florida Insider

Tyler Herro Basketball Camp. ©South Florida Insider

Tyler Herro Basketball Camp. ©South Florida Insider

Tyreek Hill Takes Time to Interact with Community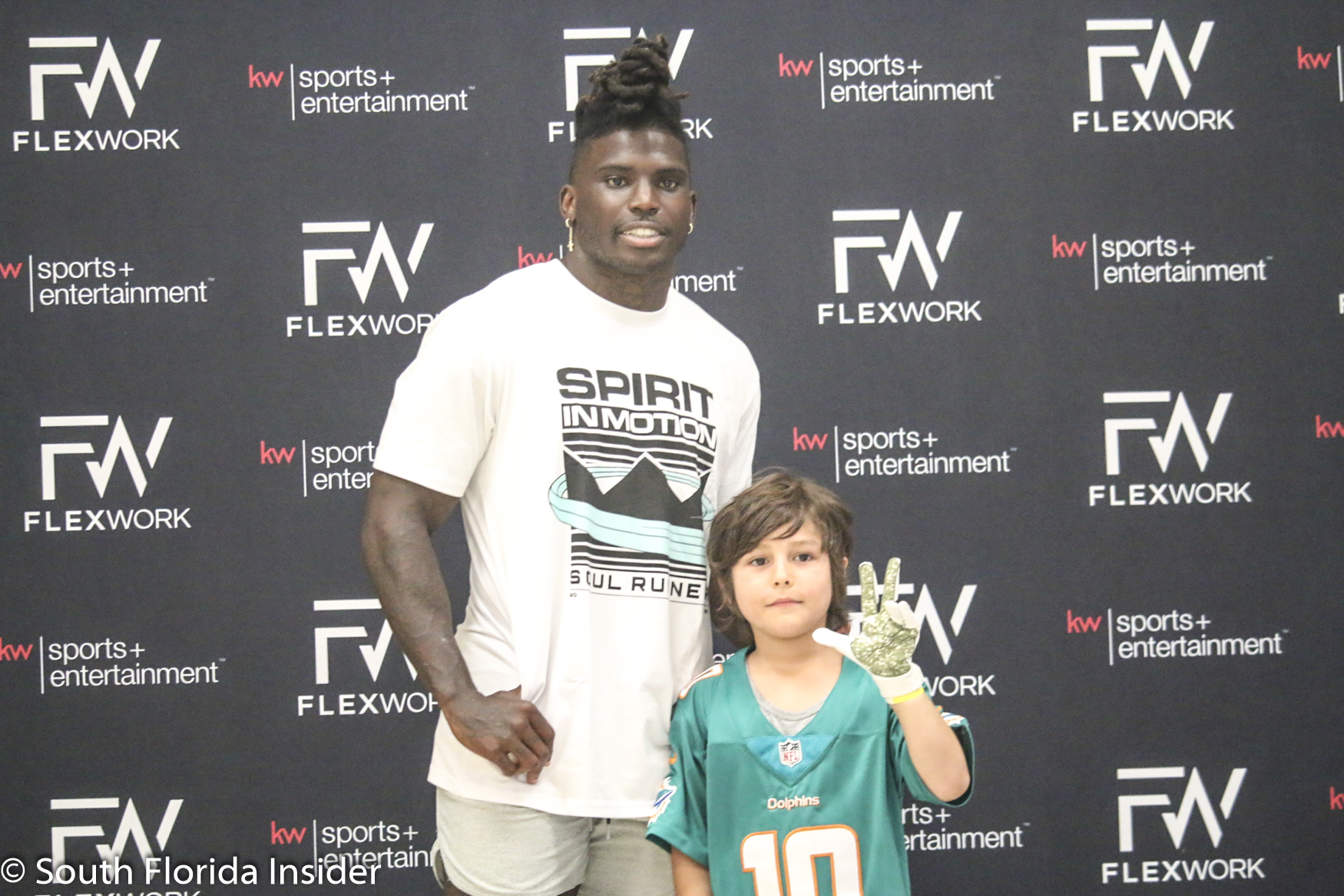 Poor weather postpones Youth Football Camp with Tyreek Hill, but not before several young fans chat and get photo opp with the superstar Miami Dolphins wide receiver.

(more…)