Udonis Haslem Joins World Jai-Alai League Ownership.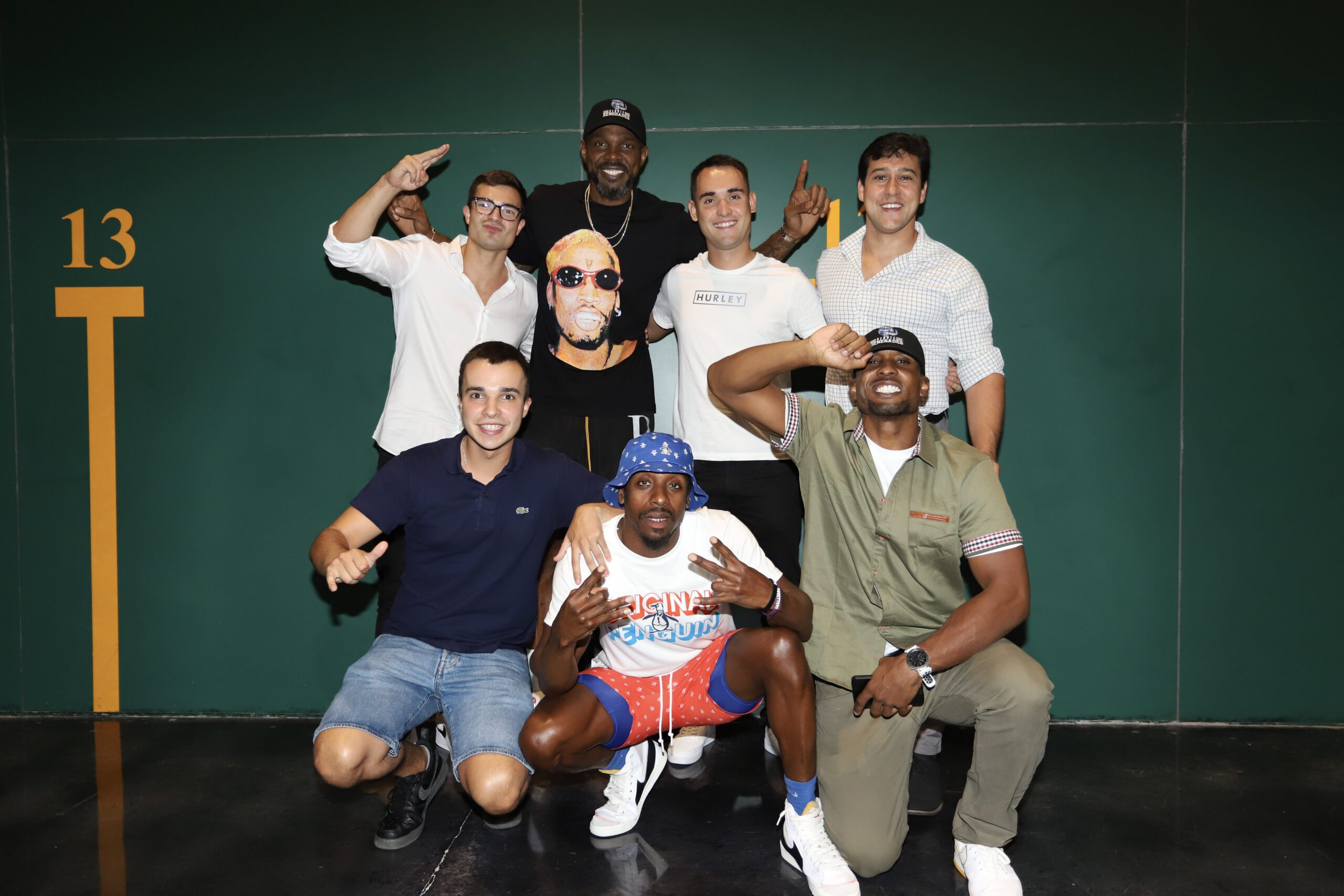 Miami Heat Legend Udonis Haslem Ventures into World Jai-Alai League Ownership.
September 8th, 2023
The World Jai-Alai League's Fall Season 23′ commenced with a dazzling array of high-profile team owners, headlined by three-time NBA champion Udonis Haslem, now at the helm of the Rebote Renegades. The season's opening night unfolded at the Magic City Fronton in Miami, setting the stage for a thrilling series of matches.
This season stands out as a significant milestone for the World Jai-Alai League, boasting a star-studded roster of team owners. Alongside Haslem, notable owners include UFC's Jorge Masvidal (Dejada Devils), 2016 Olympic Gold Medalist Monica Puig (Lifestyle Miami Chargers), Miguel Zulueta (Lifestyle Miami), Eduardo Moya (Heyday Marketing), Chris Cote ('Dan Le Batard Show with Stugotz') (Cesta Cyclones), and K Marie "La Gringa Más Latina" from TU 94.9FM (Wall Warriors).
The Fall 23 Season promises intense competition and gripping action, hosted within the glass-walled court of the Magic City Fronton. As an added bonus, Battle Court champions will secure a $50,000 donation for their official team charity.
Fans of Jai-Alai can catch the Battle Court games through live broadcasts on Mondays and Tuesdays at 5 p.m., while Fridays at 7 p.m. welcome the public until December 15. The games will be broadcast on ESPN3, Jai-Alai TV, the WJAL's streaming channel, and YouTube @jaialainetwork.
Udonis Haslem, who transitioned from an illustrious NBA career to ownership in the Jai-Alai arena, revealed that his inspiration for this endeavor stemmed from childhood memories. "For me, it was something that I just remember as a kid. My parents were really invested in it, even my stepmother. Being a part of this keeps those memories alive."
While Haslem confessed to having limited knowledge about the sport before his involvement, he's embraced the excitement and learning opportunities it offers. He described it as "a fun time."
For aspiring young athletes, Haslem imparted valuable advice, emphasizing the importance of enjoying the game and striving for excellence in one's early twenties. As a veteran in team sports, he noted that an effective team leader must unite and motivate individuals, understanding that motivation varies among team members. Building strong relationships with teammates, he added, is pivotal to success.
Reflecting on his storied basketball career, Haslem cherished his three NBA championships with the Miami Heat, emphasizing the rarity of being able to claim the title of the best in the world at something and proving it on the court.
Regarding his impressive longevity in the sport, Haslem credited his ability to adapt and evolve with the ever-changing landscape of basketball, avoiding the pitfalls of stubbornness.
While Haslem now presides over the Rebote Renegades, his foray into playing Jai-Alai proved to be humbling. He laughingly admitted, "I couldn't even throw it straight." Yet, his passion for Jai-Alai and commitment to his team promise to leave a lasting imprint on the World Jai-Alai League's Fall Season 23′.
Messi-less Inter Miami tops Sporting Kansas City 3-2.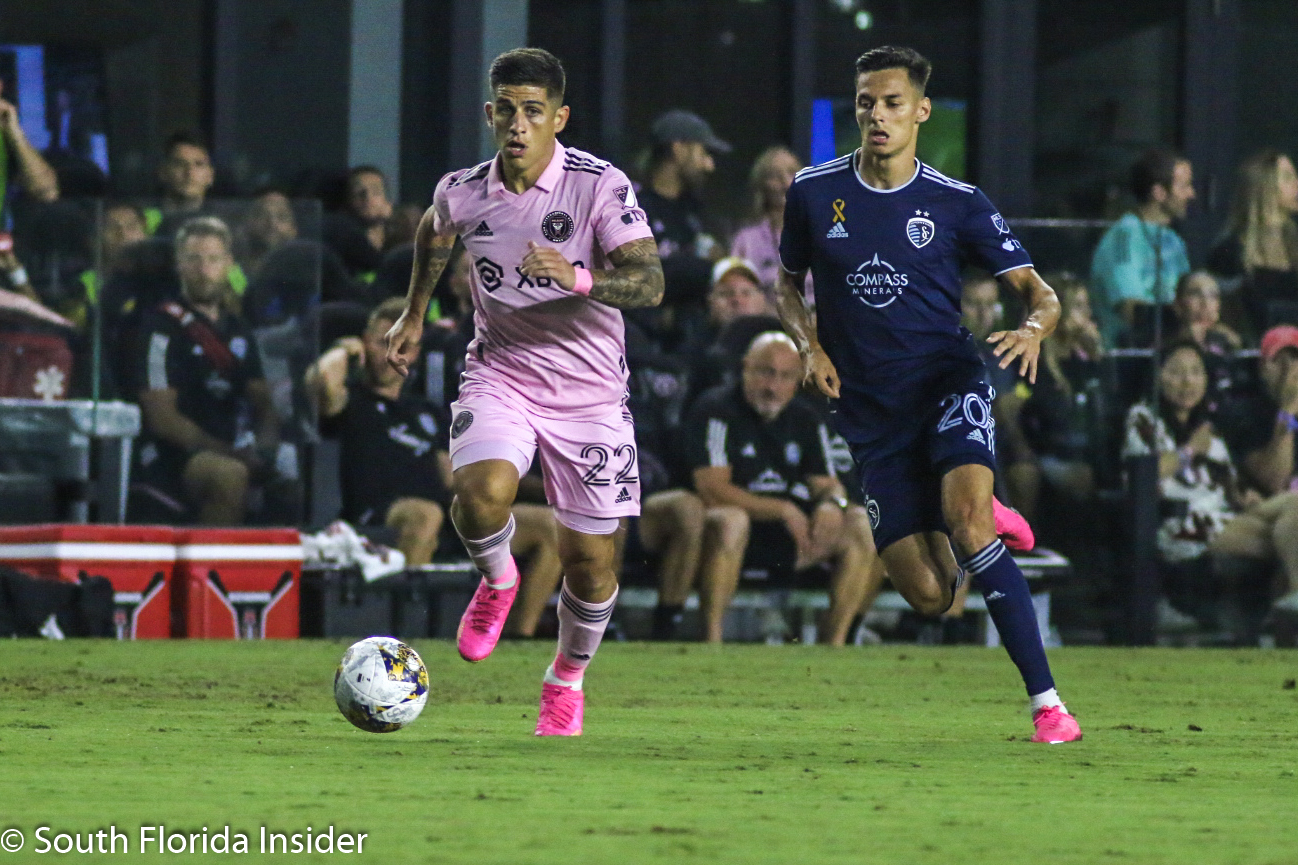 Inter Miami's 3-2 victory without Messi sets DRV Pnk Stadium ablaze.

(more…)