South Florida Wing Bash debuts in Palm Beach county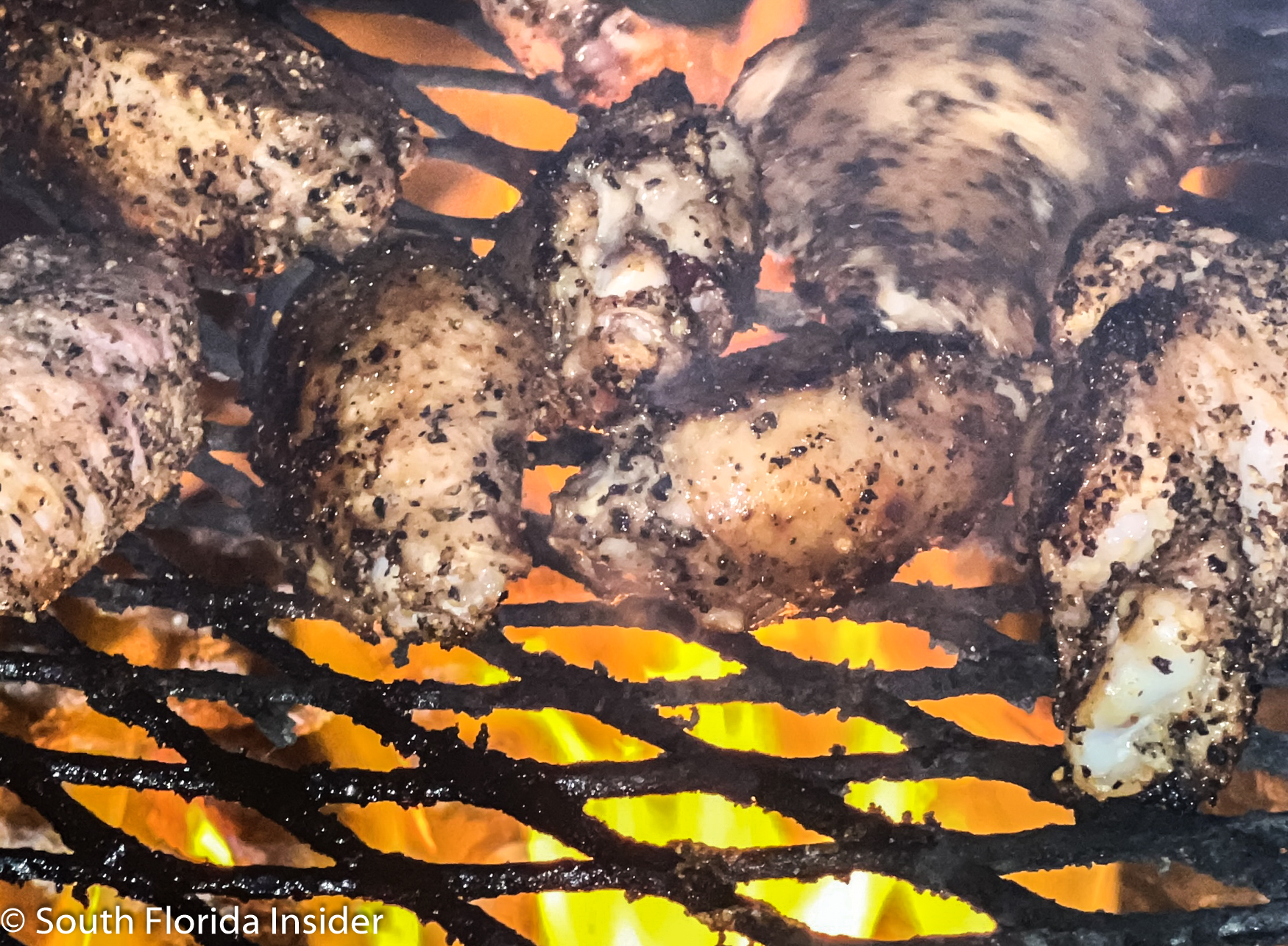 Journey to Wing Nirvana: South Florida Wing Bash Provides a Spectacular Extravaganza of Finger-Licking Bliss!

July 8th, 2023
The South Florida Wing Bash took flight at John Prince Park, dazzling attendees with a wing extravaganza that surpassed all expectations for an inaugural event. As the sun gracefully descended beyond the horizon, the park underwent a mesmerizing transformation, emerging as a tantalizing haven for wing enthusiasts.
This event not only catered to cravings, but also provided a vibrant ambiance that embraced the spirit of a 21-and-up crowd. With libations flowing, live music pulsating, and a heavenly kung-fu of wing flavors unleashed, it was undeniably one of the better parties all year.
From the moment the gates swung open, VIP ticket holders swooped in like eagles, their early entry whisking them away on a gust of excitement. They reveled in the exclusive privilege of savoring wings from every vendor, raising glasses or grabbing a cold craft draft beer to toast their discerning taste buds. With VIP treatment offering expertly crafted cocktails and local brews, every dollar spent felt like an investment in pure bliss.
But fear not, General Admission attendees were far from left out of the feast. As they entered the wing wonderland at 7 pm, they were greeted by an alluring aroma that danced through the air, awakening their senses. The unlimited wing samplings became an enchanting odyssey of flavors, each bite unraveling a new sensation and earning the admiration of their taste buds. Among the standout delights were Windy City Pizza's SexzWings, presented as chicken wing lollipops with a seasoning so divine, it nearly brought tears of joy. And let's not forget the knockout blend of sweet heat rosemary found in Knockout Foods & Catering's K.O. Wings. They both left a lingering taste that begged for repeat indulgence.
As the night unfolded, attendees found themselves swept up in a whirlwind of laughter and camaraderie, bonding over shared plates of wings and tales of culinary conquests.
Amidst the excitement, the Game Area beckoned, tempting participants with friendly competition. Axe throwing unleashed their inner warriors, while cornhole and beer pong showcased their dexterity and precision. Laughter echoed through the night, forging friendships and igniting rivalries that would be etched in the annals of wing-loving history.
Taking center stage, the local band Hot Mess transformed the atmosphere into a symphonic journey of popular cover songs. Their music ignited the senses, harmonizing with the sizzling flavors and compelling even the most reluctant feet to dance. The rhythm intertwined with the taste of wings, creating a sensory feast that left taste buds humming melodies of pure delight.
Even the weather contributed to the event's dramatic allure, engaging in a playful dance with intermittent showers. Yet, the overcast backdrop proved a blessing, offering respite from the typical South Florida humidity. Nature's interplay with the festivities added an ethereal touch, as if the heavens themselves joined the celebration of the harmonious union between wings and community.
As the night grew older, dessert beckoned, promising a sweet indulgence that also served a greater purpose. Proceeds from the purchase of these delectable treats supported The Children's Healing Institute, infusing every bite with a sense of fulfillment. Churros and pineapples filled with soft-serve ice cream were among the tempting offerings, providing a delightful conclusion to an already extraordinary evening.
So, dear readers, prepare to mark your calendars and sharpen your appetites, for the South Florida Wing Bash shall return, ready to ignite your senses and transport you on a culinary adventure like no other. Keep a watchful eye on the official website at www.SouthFloridaWingBash.com, where dreams of wings and community burst into vivid reality, leaving you craving for more.
Thirsty Turtle Seagrill at South Florida Wing Bash. ©South Florida Insider

Scarlett's BBQ at South Florida Wing Bash. ©South Florida Insider

Moore Fire Grill at South Florida Wing Bash. ©South Florida Insider

South Florida Wing Bash. ©South Florida Insider

South Florida Wing Bash. ©South Florida Insider

Yen's Kitchen Vietnamese Street Food at South Florida Wing Bash. ©South Florida Insider

Tucker Duke's Guava Chili BBQ wings at South Florida Wing Bash. ©South Florida Insider

Fin' & Kitchen's Voodoo Wings using several Haitian spices) at South Florida Wing Bash. ©South Florida Insider

Fin' & Kitchen's Voodoo Wings using several Haitian spices) at South Florida Wing Bash. ©South Florida Insider

Knockout Foods & Catering's K.O. Wings (Sweet Heat w/ Rosemary) at South Florida Wing Bash. ©South Florida Insider

Smokey Bear's BBQ & Catering at South Florida Wing Bash. ©South Florida Insider

TJ's Southern Kitchen at South Florida Wing Bash. ©South Florida Insider

TJ's Southern Kitchen at South Florida Wing Bash. ©South Florida Insider

South Florida Wing Bash. ©South Florida Insider

SEXZCHEF's Sexzdust Wings at South Florida Wing Bash. ©South Florida Insider

Bru's Room Sports Grill at South Florida Wing Bash. ©South Florida Insider

McKenna's Place's Lemon-flavored chicken wing at South Florida Wing Bash. ©South Florida Insider

PRP Wine International at South Florida Wing Bash. ©South Florida Insider

Lizzy's Soul Food at South Florida Wing Bash. ©South Florida Insider

@21_flavas at South Florida Wing Bash. ©South Florida Insider

@21_flavas at South Florida Wing Bash. ©South Florida Insider

South Florida Wing Bash. ©South Florida Insider

Florida Style BBQ's Citrus Dry Rub wings at South Florida Wing Bash. ©South Florida Insider

Florida Style BBQ's Citrus Dry Rub wings at South Florida Wing Bash. ©South Florida Insider

Halo Food Truck at South Florida Wing Bash. ©South Florida Insider

III Points Returns to Miami in 2023 With A Killer Lineup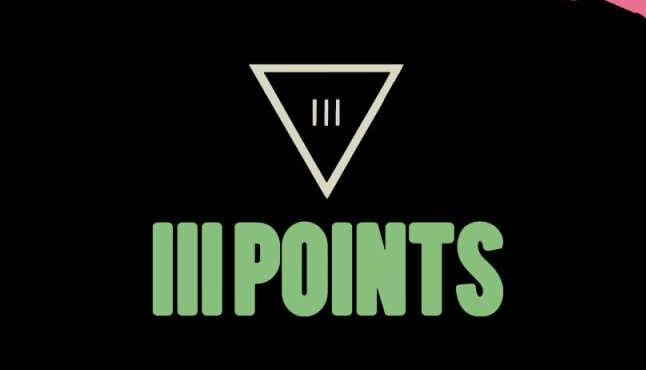 The III Points Music and Art Festival is Back With an Incredible New Lineup and Amazing Art Experiences for the 10th Year – Feature on the Upcoming III Points Music and Art Festival