Miami Swim Week: A Week of Fashion Extravaganza by the Beach
Dive into the Hottest Trends and Unforgettable Moments at Miami Swim Week 2023: A Celebration of Swimwear, Sustainability, and Style!
July 4th – 9th, 2023
Imagine it's the middle of the summer in the streets of Miami Beach and you are standing in front of the SLS Hotel, a grand white Art Deco building, with beautiful high-end cars rounded in the front and masses of people lined up to get inside. You can see the flashing lights in the background and hear the music blasting of what seems to be the biggest pool party of the year but can't see anything beyond the long lines past the entry. What's all the buzz, you ask?
This summer season the fashion industry hosted one of their hottest, most thrilling, and exciting events they have to offer the world in swimwear. With models on the catwalk and some of the most beautiful swimwear garments there is to be found displayed on the runway, this year's "Miami Swim Week" was everything and more! Running for a little over seven full days, packed with runway shows, fashion industry panels, influencer brunches, soirees, and after parties, this year's Miami Swim Week served and teased the audience with a taste of what's new and what's trending in today's current fashion.
Championing this year's Miami Swim Week were two major group organizations known in the fashion industry for bringing the most vitalizing and invigorating experiences to the public – the Art Hearts Fashion founded in 2010 by Erik Rosete and Miami Swim Week: The Shows founded by former technical designer and businessman Moh Ducis. Meanwhile both events provided fashion activations surrounding themselves around a new world for swimwear, the experience of each were unique on their own, piquing enough interest and curiosity to want to buy, share, and be a part of the revolutionizing world of fashion!
To start off, Miami Swim Week: The Shows hosted their events at the dazzling and glamorous SLS South Beach Hotel, home to the Japanese restaurant "Katsuya" by Master Sushi Chef Katsuya. Located in the middle of South Beach and within walking distance of many shops and attractions such as Lincoln Road and Espanola Way, "Miami Swim Week: The Shows" brought over 50 public and industry events showcasing the work of over 100 designers in the fashion world.
This year to kick-off "Miami Swim Week: The Shows", the opening night was dedicated to benefit the "Little Lighthouse Foundation," donating 100% of their proceed to children in need. The opening show featured the illustrious designer Ema Koja of Ema Savahl Couture, followed by collections of Amarotto Swimwear who presented a piece called "Renacer" which in Spanish means "to be born again". According to Amarotto Swimwear's social media, "Every piece of 'Renacer" is handcrafted with the Macramé technique, using high quality materials, [that were] carefully designed and made by Colombian artisans." The sponsors of that night were Titos Vodka and KOPU Water, a sustainable luxury bottled water that complimented "Miami Swim Week: The Shows" overall main focus: inclusivity and sustainability.
A special someone, who is no stranger to the Fashion Industry Runway and also this year's Host and Style Ambassador to "Miami Swim Week: The Shows," was Hollywood Style Guru, Derek Warburton. This fashion icon who is still continuously claiming his rightful place in the middle of the fashion scene was recently featured in GQ Magazine for "the democratization of makeup across gender lines" and British Vogue for his partnership between "Derek Fabulous x FACE Stockholm." Derek Warburton gave us all a taste and an embodiment of what a full-blown masterpiece looks like when nurtured and curated with authenticity.
When Robyn Newmark (of New You Media) queried about what was new and trending, Warburton's Instagram post noted that seeing the Macramés resurgence on the runway was that "Everyone's feeling really natural, you know? Everything is kind of going away from the voluptuous-overdone, to really a more 'natural feel' because it's feeling much more authentic. I'm finding that authenticity, wearing your authenticity kind of on your sleeve, really was working, and I saw a lot of that. I been seeing a lot of that everywhere."
If anyone inspires authenticity and genuine courage as a mentor and muse who invokes action through the mastery of his own personal and professional development, it would be Derek Warburton himself. He is truly a giant gift that keeps on giving and I am honored to have met him this year at the Sports Illustrated Show part of Miami Swim Week: The Shows hosted at the W Hotel in South Beach, Florida.
Just a short trip about a mile north from the W Hotel on Collins Avenue, you could see a long line of all high-end top-of-the-line cars jamming to get into the lustrous, well renowned, and luxurious Fontainebleau Miami Beach Hotel. That same day, "Miami Swim Week" powered by Art Hearts Fashion was hosting their very own most-anticipated show of the week, the Black Tape Project with Designer Joel Alvarez, who now goes by the name Drakhan Blackhart. This was an after-party runway show featuring a new genre of body art where models had nothing on but black duct tape. Words are not enough to share with you the feeling of exhilaration one experienced as each model walked down the runway with merely a few studs of small thin black duct tapes on their bodies in place of bikinis. The suspense could be felt in the air as each model strut the runway piquing enough curiosity to leave the rest to the imagination! Coming from an untrained fashionista-eye, to put it simply in words to describe what one saw was "body, volume, and elegance." Not only was Drakhan Blackhart found on the runway amongst the crowd of models emerging on the stage, but you could also find him from time to time, hand-applying studs on some of the models transforming their swimwear before our very own eyes to a bigger and a more grandiose style of vision than ever before. As a first generation Cuban-American, Drakhan Blackhart's personal life story is an inspiration not only to those within the fashion industry, but across the globe as he continues to expand and grow his inspiration across the world. Notable world renown artists he has worked with incude Maluma, Rick Ross, Afrojack. Blackhart has showcased some of his work at places such as EDC Vegas and Ultra Miami.
Kicking off Miami Swim Week powered by Art Hearts Fashion, the Fontainebleau Chateau Main Lobby was transformed into a runway stage used to debut Miami's most favorite street graffiti artist, Alec Monopoly and global celebrity and hospitality mogul Chef Nobu Matsuhisa's exclusive and limited capsule edition of swimwear, resort and street wear called "ALEC x NOBU." Emerging from the top of the grand "Stairs to Nowhere" staircase, you could see each model presenting the 30 different custom-designed runway looks with some featuring Alec's signature logo and cartoon sushi art to represent a bit of what brought them both together. The party continued over at the Bleau Bar, where Alec took over the DJ booth with everyone gathering around to enjoy the music and dance for the rest of the night. A notable member of the community, owner and partner of "Papi Steak" Restaurant David "Papi" Einhorn, was found side by side with Alec Monopoly on the DJ booth while drawing in the crowd tighter and tighter.
Packed with back-to-back events which attracted some of the industry's favorite designers, content creators, celebrities, and influencers, each and every night had something special to offer everyone including those who may be new to the whole world of fashion.
Branding in harmony with today's current global demands, sustainability has been something that has been at the forefront of this year's Miami Swim Week and to accentuate on that were swimwear fashion brands and collections from Coralee Swimwear, Liliana Montoya, Calibri Swimwear and Lovechell Swimwear at Miami Swim Week powered by Art Hearts Fashion. Alongside these sustainable swimwear fashion brands were some of the industry's globally recognized beauty brands that sponsored the events by Art Hearts Fashion, including Vegan companies such as their official tanning partner, Tanologist and their official hair styling brand, Unite Hair. Other top sponsors include Billion Dollar Brows as their official makeup partner, and others such as Native SPA, Fade Masters of Miami, Empress 1904 Gin, Feel Great Be Great Lifestyle, Dr. Martens, The Friday People, and P&F Flower Farms and Rio Roses who produced and presented the flower arrangement installations.
Bringing together both veteran and emerging designers to the runway, a diverse collection was presented to the audience in different styles suitable to people of different shapes and sizes. In particular, while at Miami Swim Week: The Shows hosted at the SLS Hotel, one could find the founder of Love for Upcycle, photographer and designer Jose Alexzander, showcasing the top 12 best works of design students worldwide. Each of the design pieces were required to have 95 percent upcycled material "maintaining the sustainability ethics guiding all of Love for Upcycle fabrications". Furthermore, serving as an incubator for emerging designers, another remarkable collection found on the runway of the event was the first ever South Asian-founded sustainable swimwear fashion brand Swana The Label by Australian Designer Swarnaa Rajalingam, known for "helping Brown Women connect with their bodies and culture."
Many more notable swim brands presented their designs on the runway, such as Maaji (who was celebrating their 20th year anniversary) and Liberty & Justice who featured P Diddy's twin daughters, Jessie and D'Lila Combs, also known as the Comb Twins. To mention a few more famous designers and brands present at "Miami Swim Week: The Shows" were Alvin Valley, Nicole Miller and Sports Illustrated Swimsuit who presented their exclusive collection at the W Hotel. A notable member of the community spotted present at the Sports Illustrated Show was Chef Brad Kilgore, Director of MaryGold's Brasserie, Arlo Hotels, Pizza Freak Company, and The Concours Club.
With so much more to mention, simply said, this year's "Miami Swim Week" was extraordinary over-the-top and awe inspiring for anyone who attended the shows. Scattered all across South Beach, one could discover different curated pop-ups and industry events, including wellness and fitness activation in venues including The Deck at Island Garden, the National Hotel, Nautilus by Arlo, Showfields, and Hyde Beach. From event to event, one runway show to the next, one after party after another at places like LIV Night Club, Club E11even and one thing is for sure: one week is not enough to experience all the fun the fashion industry has to bring to the public.
If you weren't there, you only saw what was online and that unfortunately is the end of that story until the next year comes along. The moral of the story is: "be there or be square," and being square is just not trending anymore. Or is it?
MIAMI BEACH, FLORIDA - JULY 08: Calibri Swimwear Designers and model close the runway for Calibri Swimwear during Miami Fashion Week Powered by Art Hearts Fashion at Fontainebleau Hotel on July 08, 2023 in Miami Beach, Florida. (Photo by Arun Nevader/Getty Images for Art Hearts Fashion)

MIAMI BEACH, FLORIDA - JULY 08: Designer Liliana Montoya and models close the runway for Liliana Montoya during Miami Fashion Week Powered by Art Hearts Fashion at Fontainebleau Hotel on July 08, 2023 in Miami Beach, Florida. (Photo by Arun Nevader/Getty Images for Art Hearts Fashion)

MIAMI BEACH, FLORIDA - JULY 08: A model walks the runway wearing Coralee Swimwear during Miami Fashion Week Powered by Art Hearts Fashion at Fontainebleau Hotel on July 08, 2023 in Miami Beach, Florida. (Photo by Arun Nevader/Getty Images for Art Hearts Fashion)

MIAMI BEACH, FLORIDA - JULY 08: Coralee Designer and models close the runway for Coralee Swimwear during Miami Fashion Week Powered by Art Hearts Fashion at Fontainebleau Hotel on July 08, 2023 in Miami Beach, Florida. (Photo by Arun Nevader/Getty Images for Art Hearts Fashion)

MIAMI BEACH, FLORIDA - JULY 08: Coralee Designer and models close the runway for Coralee Swimwear during Miami Fashion Week Powered by Art Hearts Fashion at Fontainebleau Hotel on July 08, 2023 in Miami Beach, Florida. (Photo by Arun Nevader/Getty Images for Art Hearts Fashion)

MIAMI BEACH, FLORIDA - JULY 08: Coralee Designer and models close the runway for Coralee Swimwear during Miami Fashion Week Powered by Art Hearts Fashion at Fontainebleau Hotel on July 08, 2023 in Miami Beach, Florida. (Photo by Arun Nevader/Getty Images for Art Hearts Fashion)

MIAMI BEACH, FLORIDA - JULY 08: Coralee Designer and models close the runway for Coralee Swimwear during Miami Fashion Week Powered by Art Hearts Fashion at Fontainebleau Hotel on July 08, 2023 in Miami Beach, Florida. (Photo by Arun Nevader/Getty Images for Art Hearts Fashion)

MIAMI BEACH, FLORIDA - JULY 08: Coralee Designer and models close the runway for Coralee Swimwear during Miami Fashion Week Powered by Art Hearts Fashion at Fontainebleau Hotel on July 08, 2023 in Miami Beach, Florida. (Photo by Arun Nevader/Getty Images for Art Hearts Fashion)

MIAMI BEACH, FLORIDA - JULY 08: Coralee Designer and models close the runway for Coralee Swimwear during Miami Fashion Week Powered by Art Hearts Fashion at Fontainebleau Hotel on July 08, 2023 in Miami Beach, Florida. (Photo by Arun Nevader/Getty Images for Art Hearts Fashion)

MIAMI BEACH, FLORIDA - JULY 08: Coralee Designer and models close the runway for Coralee Swimwear during Miami Fashion Week Powered by Art Hearts Fashion at Fontainebleau Hotel on July 08, 2023 in Miami Beach, Florida. (Photo by Arun Nevader/Getty Images for Art Hearts Fashion)

MIAMI BEACH, FLORIDA - JULY 08: Coralee Designer and models close the runway for Coralee Swimwear during Miami Fashion Week Powered by Art Hearts Fashion at Fontainebleau Hotel on July 08, 2023 in Miami Beach, Florida. (Photo by Arun Nevader/Getty Images for Art Hearts Fashion)

MIAMI BEACH, FLORIDA - JULY 08: Calibri Swimwear Designers and model close the runway for Calibri Swimwear during Miami Fashion Week Powered by Art Hearts Fashion at Fontainebleau Hotel on July 08, 2023 in Miami Beach, Florida. (Photo by Arun Nevader/Getty Images for Art Hearts Fashion)

MIAMI BEACH, FLORIDA - JULY 08: Calibri Swimwear Designers and model close the runway for Calibri Swimwear during Miami Fashion Week Powered by Art Hearts Fashion at Fontainebleau Hotel on July 08, 2023 in Miami Beach, Florida. (Photo by Arun Nevader/Getty Images for Art Hearts Fashion)

MIAMI BEACH, FLORIDA - JULY 08: Calibri Swimwear Designers and model close the runway for Calibri Swimwear during Miami Fashion Week Powered by Art Hearts Fashion at Fontainebleau Hotel on July 08, 2023 in Miami Beach, Florida. (Photo by Arun Nevader/Getty Images for Art Hearts Fashion)

MIAMI BEACH, FLORIDA - JULY 08: Designer Liliana Montoya and models close the runway for Liliana Montoya during Miami Fashion Week Powered by Art Hearts Fashion at Fontainebleau Hotel on July 08, 2023 in Miami Beach, Florida. (Photo by Arun Nevader/Getty Images for Art Hearts Fashion)

MIAMI BEACH, FLORIDA - JULY 08: A model walks the runway wearing Lovechell Swimwear during Miami Fashion Week Powered by Art Hearts Fashion at Fontainebleau Hotel on July 08, 2023 in Miami Beach, Florida. (Photo by Arun Nevader/Getty Images for Art Hearts Fashion)

MIAMI BEACH, FLORIDA - JULY 08: A model walks the runway wearing Lovechell Swimwear during Miami Fashion Week Powered by Art Hearts Fashion at Fontainebleau Hotel on July 08, 2023 in Miami Beach, Florida. (Photo by Arun Nevader/Getty Images for Art Hearts Fashion)

MIAMI BEACH, FLORIDA - JULY 08: A model walks the runway wearing Lovechell Swimwear during Miami Fashion Week Powered by Art Hearts Fashion at Fontainebleau Hotel on July 08, 2023 in Miami Beach, Florida. (Photo by Arun Nevader/Getty Images for Art Hearts Fashion)

MIAMI BEACH, FLORIDA - JULY 08: A model walks the runway wearing Lovechell Swimwear during Miami Fashion Week Powered by Art Hearts Fashion at Fontainebleau Hotel on July 08, 2023 in Miami Beach, Florida. (Photo by Arun Nevader/Getty Images for Art Hearts Fashion)

MIAMI BEACH, FLORIDA - JULY 08: A model walks the runway wearing Lovechell Swimwear during Miami Fashion Week Powered by Art Hearts Fashion at Fontainebleau Hotel on July 08, 2023 in Miami Beach, Florida. (Photo by Arun Nevader/Getty Images for Art Hearts Fashion)

MIAMI BEACH, FLORIDA - JULY 08: A model walks the runway wearing Lovechell Swimwear during Miami Fashion Week Powered by Art Hearts Fashion at Fontainebleau Hotel on July 08, 2023 in Miami Beach, Florida. (Photo by Arun Nevader/Getty Images for Art Hearts Fashion)

MIAMI BEACH, FLORIDA - JULY 08: A model walks the runway wearing Lovechell Swimwear during Miami Fashion Week Powered by Art Hearts Fashion at Fontainebleau Hotel on July 08, 2023 in Miami Beach, Florida. (Photo by Arun Nevader/Getty Images for Art Hearts Fashion)

Maaji Show (Photo by Thomas Concordia/Getty Images for Miami Swim Week - The Shows)

MIAMI BEACH, FLORIDA - JULY 09: Designer Alex Abraham walks the runway wearing Bikini Beach Australia during Miami Swim Week Powered by Art Hearts Fashion at Fontainebleau Hotel on July 09, 2023 in Miami Beach, Florida. (Photo by Arun Nevader/Getty Images for Art Hearts Fashion)

MIAMI BEACH, FLORIDA - JULY 09: Designer Alex Abraham walks the runway wearing Bikini Beach Australia during Miami Swim Week Powered by Art Hearts Fashion at Fontainebleau Hotel on July 09, 2023 in Miami Beach, Florida. (Photo by Arun Nevader/Getty Images for Art Hearts Fashion)

MIAMI BEACH, FLORIDA - JULY 07: A model walks the runway wearing Black Tape Project during Miami Swim Week Powered by Art Hearts Fashion at Fontainebleau Hotel on July 07, 2023 in Miami Beach, Florida. (Photo by Arun Nevader/Getty Images for Art Hearts Fashion)

Black Tape Project At Miami Swim Week Powered By Art Hearts Fashion (Photo by Arun Nevader/Getty Images for Art Hearts Fashion)

MIAMI BEACH, FLORIDA - JULY 07: A model walks the runway wearing Black Tape Project during Miami Swim Week Powered by Art Hearts Fashion at Fontainebleau Hotel on July 07, 2023 in Miami Beach, Florida. (Photo by Arun Nevader/Getty Images for Art Hearts Fashion)

MIAMI BEACH, FLORIDA - JULY 07: A model walks the runway wearing Black Tape Project during Miami Swim Week Powered by Art Hearts Fashion at Fontainebleau Hotel on July 07, 2023 in Miami Beach, Florida. (Photo by Arun Nevader/Getty Images for Art Hearts Fashion)

MIAMI BEACH, FLORIDA - JULY 07: A model walks the runway wearing Black Tape Project during Miami Swim Week Powered by Art Hearts Fashion at Fontainebleau Hotel on July 07, 2023 in Miami Beach, Florida. (Photo by Arun Nevader/Getty Images for Art Hearts Fashion)

MIAMI BEACH, FLORIDA - JULY 07: A model walks the runway wearing Black Tape Project during Miami Swim Week Powered by Art Hearts Fashion at Fontainebleau Hotel on July 07, 2023 in Miami Beach, Florida. (Photo by Arun Nevader/Getty Images for Art Hearts Fashion)

MIAMI BEACH, FLORIDA - JULY 07: A model walks the runway wearing Black Tape Project during Miami Swim Week Powered by Art Hearts Fashion at Fontainebleau Hotel on July 07, 2023 in Miami Beach, Florida. (Photo by Arun Nevader/Getty Images for Art Hearts Fashion)

MIAMI BEACH, FLORIDA - JULY 07: A model walks the runway wearing Black Tape Project during Miami Swim Week Powered by Art Hearts Fashion at Fontainebleau Hotel on July 07, 2023 in Miami Beach, Florida. (Photo by Arun Nevader/Getty Images for Art Hearts Fashion)

MIAMI BEACH, FLORIDA - JULY 07: A model walks the runway wearing Black Tape Project during Miami Swim Week Powered by Art Hearts Fashion at Fontainebleau Hotel on July 07, 2023 in Miami Beach, Florida. (Photo by Arun Nevader/Getty Images for Art Hearts Fashion)

MIAMI BEACH, FLORIDA - JULY 07: A model walks the runway wearing Black Tape Project during Miami Swim Week Powered by Art Hearts Fashion at Fontainebleau Hotel on July 07, 2023 in Miami Beach, Florida. (Photo by Arun Nevader/Getty Images for Art Hearts Fashion)

MIAMI BEACH, FLORIDA - JULY 07: A model walks the runway wearing Black Tape Project during Miami Swim Week Powered by Art Hearts Fashion at Fontainebleau Hotel on July 07, 2023 in Miami Beach, Florida. (Photo by Arun Nevader/Getty Images for Art Hearts Fashion)

MIAMI BEACH, FLORIDA - JULY 07: A model walks the runway wearing Black Tape Project during Miami Swim Week Powered by Art Hearts Fashion at Fontainebleau Hotel on July 07, 2023 in Miami Beach, Florida. (Photo by Arun Nevader/Getty Images for Art Hearts Fashion)

MIAMI BEACH, FLORIDA - JULY 07: A model walks the runway wearing Black Tape Project during Miami Swim Week Powered by Art Hearts Fashion at Fontainebleau Hotel on July 07, 2023 in Miami Beach, Florida. (Photo by Arun Nevader/Getty Images for Art Hearts Fashion)

MIAMI BEACH, FLORIDA - JULY 07: A model walks the runway wearing Black Tape Project during Miami Swim Week Powered by Art Hearts Fashion at Fontainebleau Hotel on July 07, 2023 in Miami Beach, Florida. (Photo by Arun Nevader/Getty Images for Art Hearts Fashion)

MIAMI BEACH, FLORIDA - JULY 07: A model walks the runway wearing Black Tape Project during Miami Swim Week Powered by Art Hearts Fashion at Fontainebleau Hotel on July 07, 2023 in Miami Beach, Florida. (Photo by Arun Nevader/Getty Images for Art Hearts Fashion)

MIAMI BEACH, FLORIDA - JULY 07: A model walks the runway wearing Black Tape Project during Miami Swim Week Powered by Art Hearts Fashion at Fontainebleau Hotel on July 07, 2023 in Miami Beach, Florida. (Photo by Arun Nevader/Getty Images for Art Hearts Fashion)

MIAMI BEACH, FLORIDA - JULY 07: A model walks the runway wearing Black Tape Project during Miami Swim Week Powered by Art Hearts Fashion at Fontainebleau Hotel on July 07, 2023 in Miami Beach, Florida. (Photo by Arun Nevader/Getty Images for Art Hearts Fashion)

MIAMI BEACH, FLORIDA - JULY 07: A model walks the runway wearing Black Tape Project during Miami Swim Week Powered by Art Hearts Fashion at Fontainebleau Hotel on July 07, 2023 in Miami Beach, Florida. (Photo by Arun Nevader/Getty Images for Art Hearts Fashion)

MIAMI BEACH, FLORIDA - JULY 08: Designer Liliana Montoya and models close the runway for Liliana Montoya during Miami Fashion Week Powered by Art Hearts Fashion at Fontainebleau Hotel on July 08, 2023 in Miami Beach, Florida. (Photo by Arun Nevader/Getty Images for Art Hearts Fashion)

MIAMI BEACH, FLORIDA - JULY 08: Designer Liliana Montoya and models close the runway for Liliana Montoya during Miami Fashion Week Powered by Art Hearts Fashion at Fontainebleau Hotel on July 08, 2023 in Miami Beach, Florida. (Photo by Arun Nevader/Getty Images for Art Hearts Fashion)

MIAMI BEACH, FLORIDA - JULY 08: Designer Liliana Montoya and models close the runway for Liliana Montoya during Miami Fashion Week Powered by Art Hearts Fashion at Fontainebleau Hotel on July 08, 2023 in Miami Beach, Florida. (Photo by Arun Nevader/Getty Images for Art Hearts Fashion)

MIAMI BEACH, FLORIDA - JULY 08: Designer Liliana Montoya and models close the runway for Liliana Montoya during Miami Fashion Week Powered by Art Hearts Fashion at Fontainebleau Hotel on July 08, 2023 in Miami Beach, Florida. (Photo by Arun Nevader/Getty Images for Art Hearts Fashion)

MIAMI BEACH, FLORIDA - JULY 08: Designer Liliana Montoya and models close the runway for Liliana Montoya during Miami Fashion Week Powered by Art Hearts Fashion at Fontainebleau Hotel on July 08, 2023 in Miami Beach, Florida. (Photo by Arun Nevader/Getty Images for Art Hearts Fashion)

MIAMI BEACH, FLORIDA - JULY 08: Designer Liliana Montoya and models close the runway for Liliana Montoya during Miami Fashion Week Powered by Art Hearts Fashion at Fontainebleau Hotel on July 08, 2023 in Miami Beach, Florida. (Photo by Arun Nevader/Getty Images for Art Hearts Fashion)

MIAMI BEACH, FLORIDA - JULY 08: Designer Liliana Montoya and models close the runway for Liliana Montoya during Miami Fashion Week Powered by Art Hearts Fashion at Fontainebleau Hotel on July 08, 2023 in Miami Beach, Florida. (Photo by Arun Nevader/Getty Images for Art Hearts Fashion)

MIAMI BEACH, FLORIDA - JULY 08: Designer Liliana Montoya and models close the runway for Liliana Montoya during Miami Fashion Week Powered by Art Hearts Fashion at Fontainebleau Hotel on July 08, 2023 in Miami Beach, Florida. (Photo by Arun Nevader/Getty Images for Art Hearts Fashion)

MIAMI BEACH, FLORIDA - JULY 08: Designer Liliana Montoya and models close the runway for Liliana Montoya during Miami Fashion Week Powered by Art Hearts Fashion at Fontainebleau Hotel on July 08, 2023 in Miami Beach, Florida. (Photo by Arun Nevader/Getty Images for Art Hearts Fashion)

MIAMI BEACH, FLORIDA - JULY 08: Designer Liliana Montoya and models close the runway for Liliana Montoya during Miami Fashion Week Powered by Art Hearts Fashion at Fontainebleau Hotel on July 08, 2023 in Miami Beach, Florida. (Photo by Arun Nevader/Getty Images for Art Hearts Fashion)

III Points Returns to Miami in 2023 With A Killer Lineup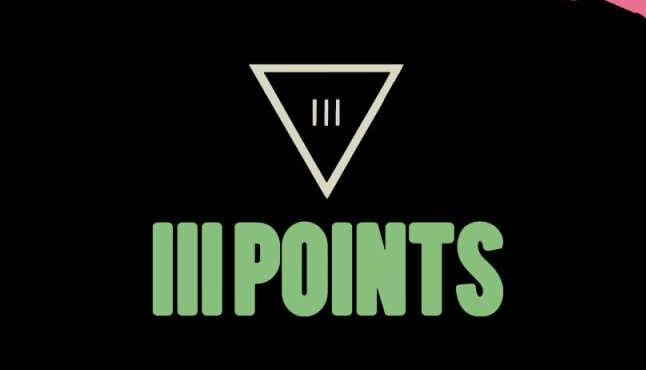 The III Points Music and Art Festival is Back With an Incredible New Lineup and Amazing Art Experiences for the 10th Year – Feature on the Upcoming III Points Music and Art Festival