Timberline Glamping: A Luxurious Outdoor Escape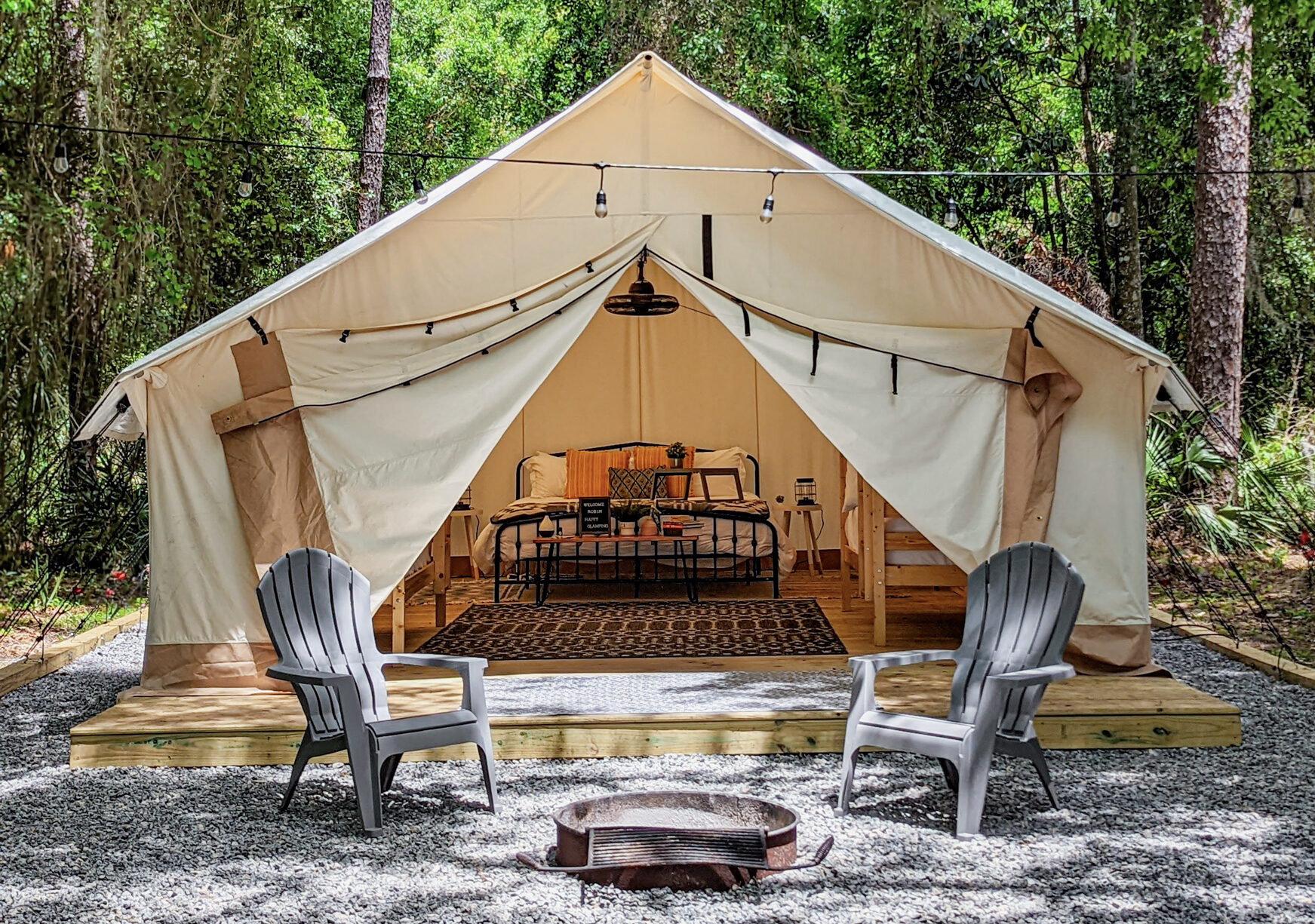 Indulge in Nature's Luxury: Timberline Glamping Delivers Unforgettable Outdoor Retreats.
June 15th – 16th, 2023
If you're looking for a unique and luxurious outdoor experience, Timberline Glamping is the perfect addition to any destination. My colleague and I visited Hillsborough River State Park in Thonotosassa. This glamping site offers a convenient location close to popular landmarks such as the University of South Florida, Adventure Island, and Busch Gardens in Tampa. With nine new glamping locations available, including expansions in Alabama and Georgia, as well as the addition of a new state, Virginia, Timberline Glamping provides a range of options for nature lovers.
Our stay at the glamping site was at an oversized Double Safari Tent (additional options available) that combines the beauty of nature with modern comforts. Inside the tent, you'll find amenities like air conditioning, a high-powered fan, mini-fridge, coffee maker, and electrical outlets, ensuring a comfortable stay. The tent is well-appointed with carpeting, nightstands, coat hangers, chairs, tables, and ambient lights. The flaps of the tent can be opened to create windows for fresh air or kept closed for privacy. However, what truly sets Timberline Glamping apart is the luxurious bedding. The large bed, plush pillows, cozy comforter, and clean sheets provided by Timberline make for a truly indulgent sleeping experience.
To keep you entertained during your stay, Giant Jenga is also provided inside the tent, adding a fun element to your glamping adventure. Outside the tent, you'll find a range of amenities to enhance your outdoor experience. There are cornhole games, shaded hammocks under tree canopies, a charcoal grill (coal needed), a fire pit (wood available for purchase), cooking grates, string lights, a picnic table, and outdoor chairs. These amenities create the perfect atmosphere for gatherings with family and friends, allowing you to enjoy the outdoors in style.
In terms of convenience, Timberline Glamping ensures that your needs are met. Bathrooms and showers are located within walking distance, providing easy access to essential facilities. For those seeking more adventurous activities, the nearby river offers opportunities for kayaking and canoeing (for an additional fee), although it's important to note that alligators are present in the river. Fishing enthusiasts will also appreciate the fishing opportunities available.
Glamping at Timberline is an experience that should be on everyone's bucket list. It provides a unique blend of luxury and outdoor adventure, making it an ideal choice for gatherings with loved ones. Whether you're enjoying the comfort of your safari tent, engaging in outdoor activities, or simply taking in the beauty of nature, Timberline Glamping offers a memorable and indulgent escape from everyday life.
photo courtesy of Timberline Glamping

photo courtesy of Timberline Glamping

photo courtesy of Timberline Glamping

photo courtesy of Timberline Glamping

photo courtesy of Timberline Glamping

photo courtesy of Timberline Glamping

photo courtesy of Timberline Glamping

photo courtesy of Timberline Glamping

photo courtesy of Timberline Glamping

photo courtesy of Timberline Glamping

photo courtesy of Timberline Glamping

photo courtesy of Timberline Glamping

Family Adventures Await at Westgate Towers Resort in Orlando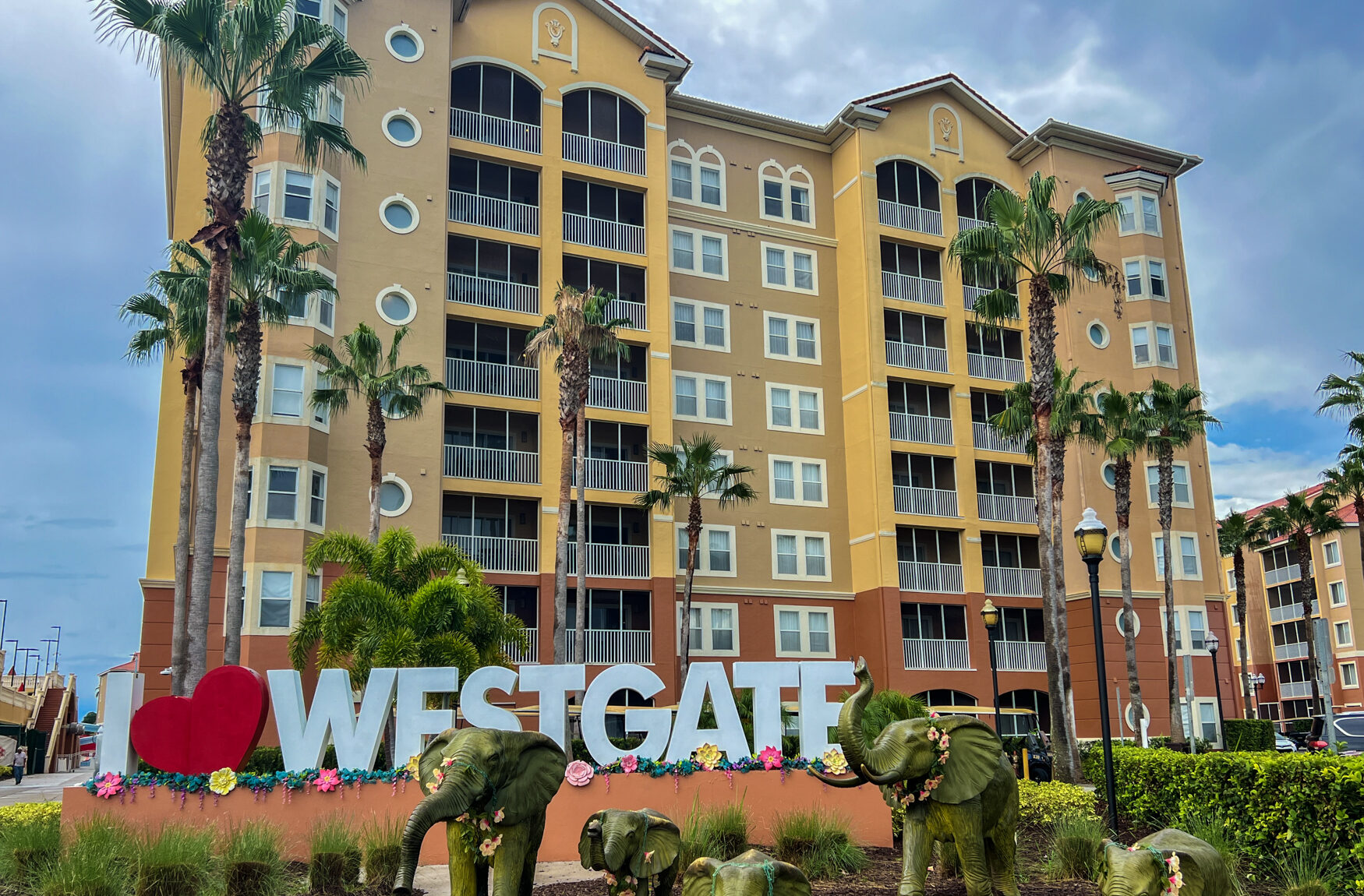 Whisk Your Family Away to Westgate Tower Resort Where Adventure, Dining and Togetherness Unite!

(more…)