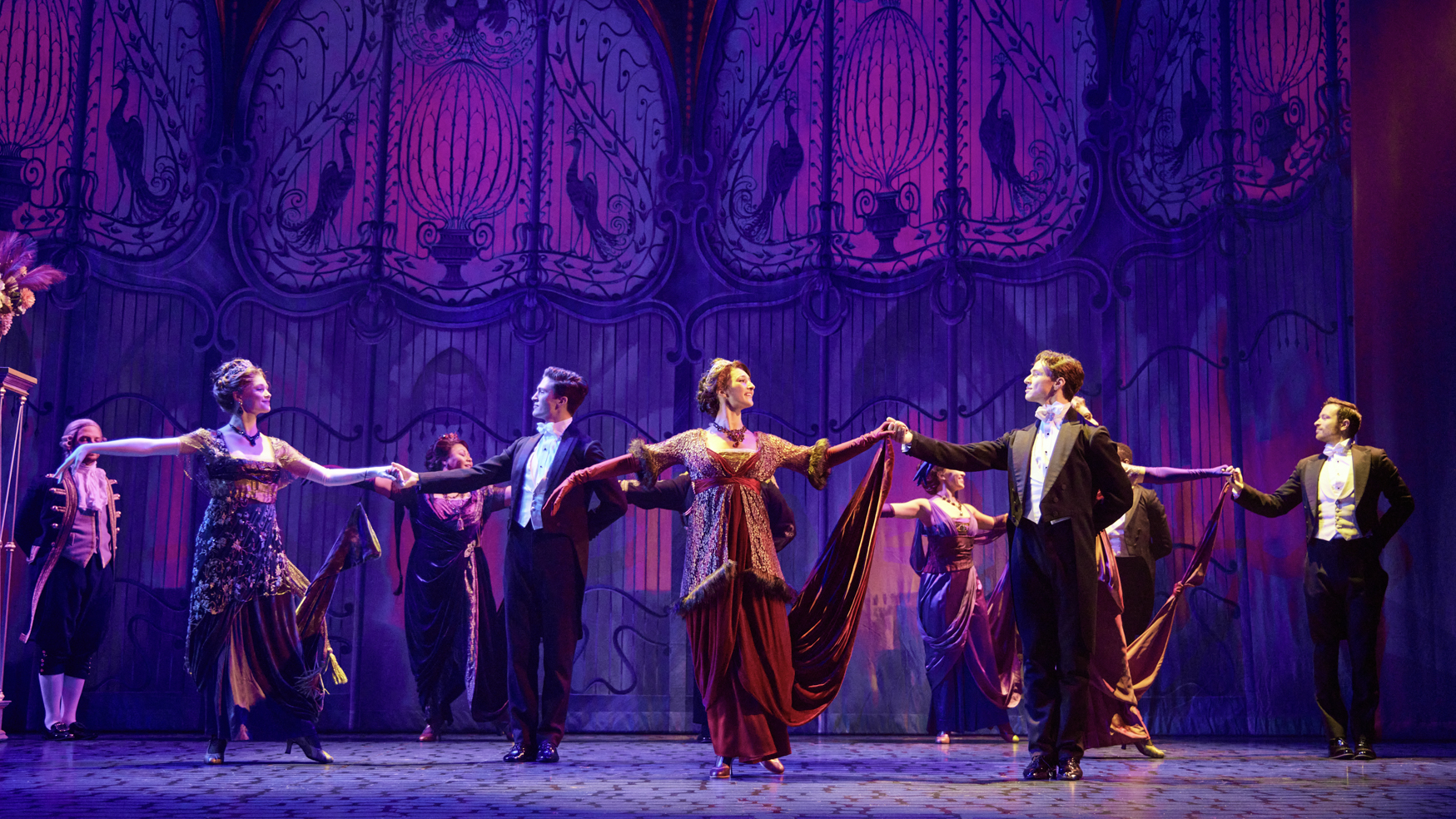 A delightful masterpiece, Broadway's performance of My Fair Lady at the Miami Arsht Center charmed an amused audience.
March 28th, 2023
Adapted from the 1956 Lerner and Loewe stage musical starring Julie Andrews and Rex Harrison, Broadway presents another captivating take on classic romantic-comedy tropes. As incorrigible as its blatant threads of 1950s stereotypical humor remain My Fair Lady still provides an enthralling production full of elegance and wit.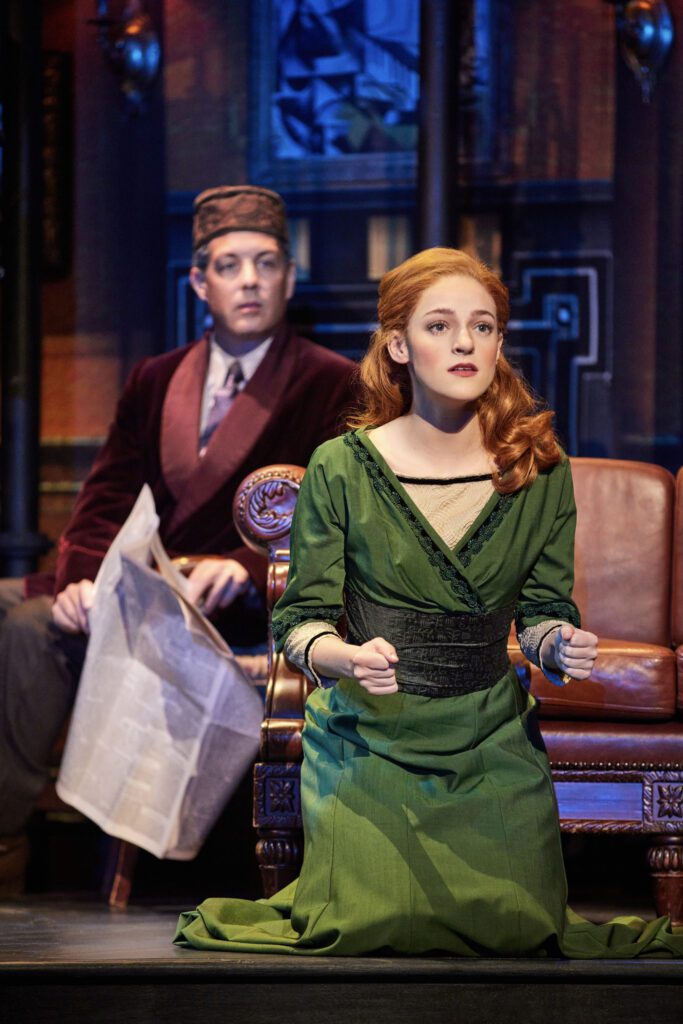 Madeline Powell (Chenoweth's For The Girls) and Jonathan Grunert (Romeo and Juliet, Murder on the Orient Express) star as My Fair Lady's principle characters – Eliza Doolittle and Professor Henry Higgins. Serving as a joint national tour debut for Powell and Grunert, the budding stars' singular acting pays homage to that of Andrews and Harrison. At the same time, the actors' dynamic stage and vocal presence revitalize a sometimes overdone – yet always splendid – work of art. Powell's remarkable vocal range truly sold the persona of a young, financially downtrodden woman experiencing a not-quite-rags-to-riches fairy tale. The robust Cockney accent, first addressed within the opening numbers of "Why Can't The English" and "Wouldn't It Be Loverly," heavily contrasts her musical numbers' later light and airy tones. Likewise, the audience could not experience the truly humorous aspects of the musical without Grunert's abrupt, yet equally emotive persona. Through his quizzical facial and verbal expressions – expectant of an emotionally unavailable character encountering the lively Eliza – Grunert masterfully portrays the clever and sharp-tongued Higgins.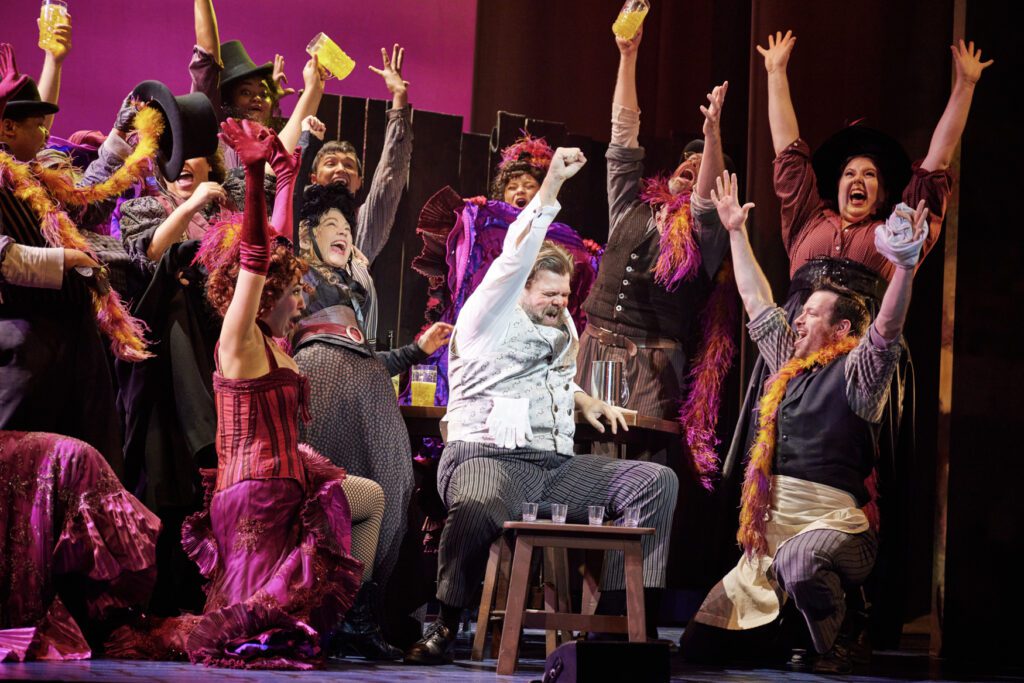 Such a fantastic show can only exist with the rest of its outstanding featured and supporting cast. John Adkison as Colonel Pickering (A Christmas Story), Madeline Brennan as Mrs. Pearce (Little Women) and Becky Saunders as Mrs. Higgins (Bye Bye Birdie) set the tone of the musical as their sensible mannerisms juxtaposed the rising tension evident between Eliza and Professor Higgins. Nathan Haltiwanger (Sweeney Todd) as Eliza's suitor, Freddy, provided a performance full of sweeping vocals and swooning gestures – making it clear that the attempt to transform Eliza into a lady of society through voice alone had worked successfully.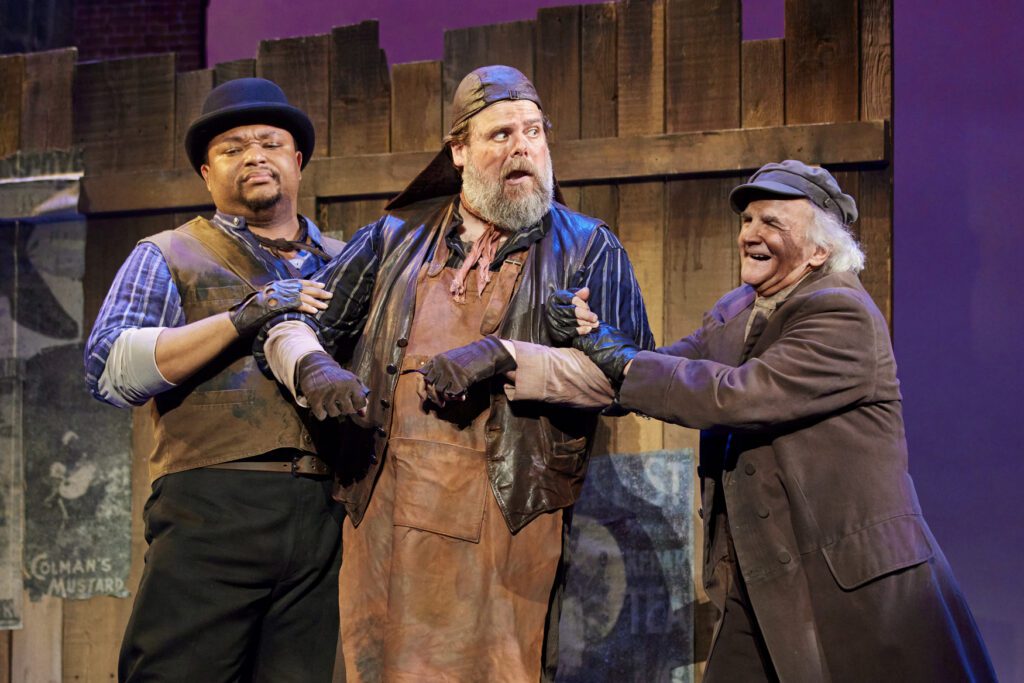 My Fair Lady exposes the audience to various elaborate stage sets and costume designs, with every scene highlighting the disparity between social classes. The cast's costumes consist of muted tones of browns, grays and tans when "on the streets," stressing Eliza's attempt to rise from near poverty. However, in later scenes, glittering jewels and dazzling dance scenes are present for Eliza's entrance into high society. Meanwhile, Professor Higgins' extravagant library dominated the majority of the performance. Such a choice surely serves to spotlight the importance of education in this narrative while also creating a neutral ground for characters of all types and classes. Indeed, Michael Hegarty (Fiddler on the Roof) as Mr. Alfred P. Doolittle emphasizes the show's navigation of class in his songs "With a Little Bit of Luck" and "Get Me to the Church on Time." Always referring back to his lifestyle of "middle-class morality" with the swaggering style of a man who spent just a tad too much time in the pub, Mr. Doolittle consistently reminds us of the unrelenting working-class woes.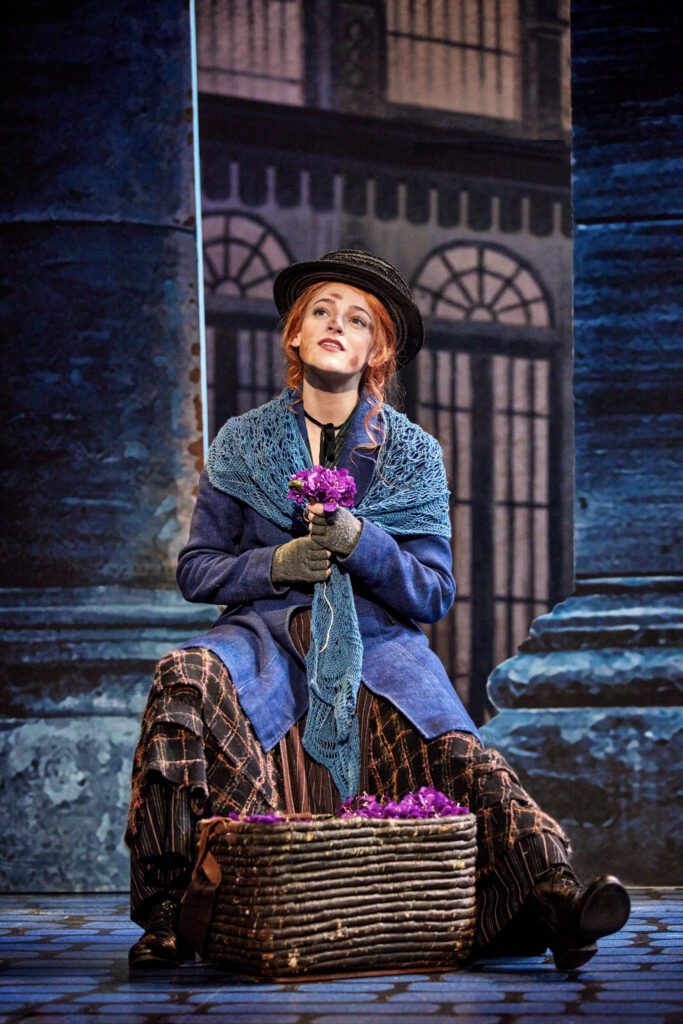 Although My Fair Lady presents a seemingly classic rags-to-riches tale of wealth and love, audiences will adore Broadway's performance for its amusing cast, witty dialogue and alluring musical talent.
Rediscover Joy in Maltz's A Christmas Carol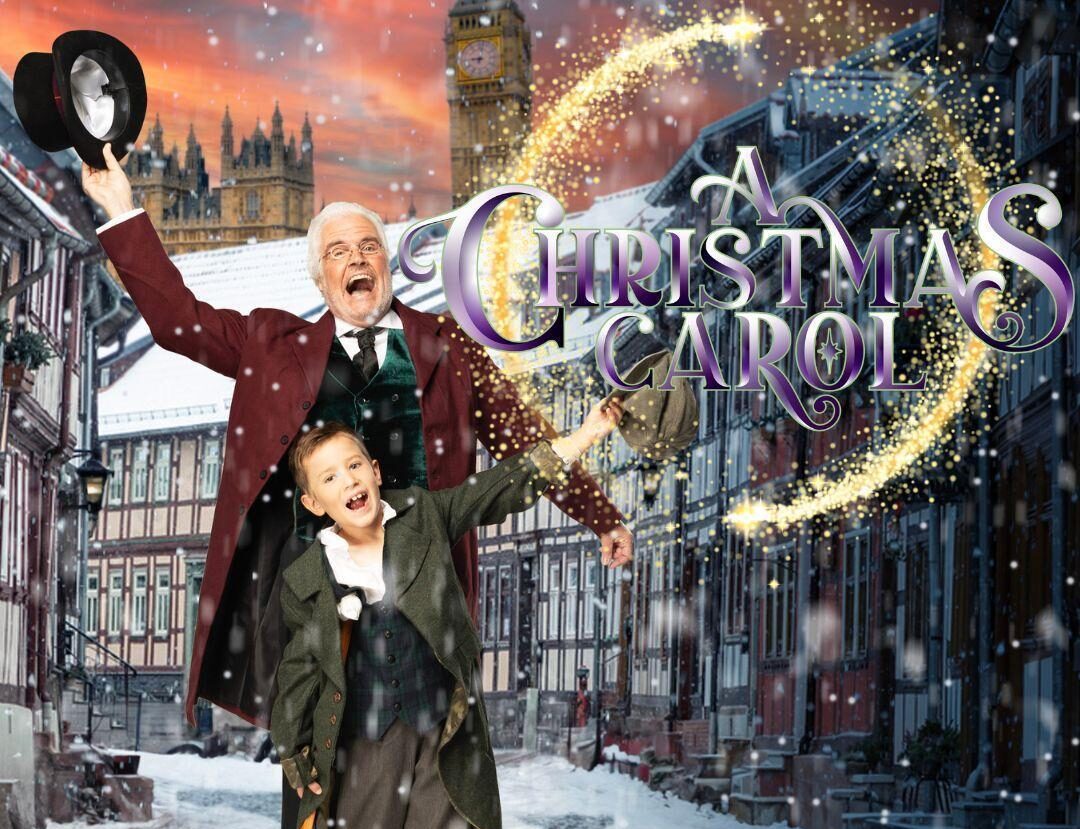 Join Actor and Playwright Paul Carlin at The Maltz Jupiter Theatre in Unleashing Scrooge's Heart through a Riveting Dance of Redemption!

(more…)