Harper Lee's To Kill a Mockingbird – REVIEW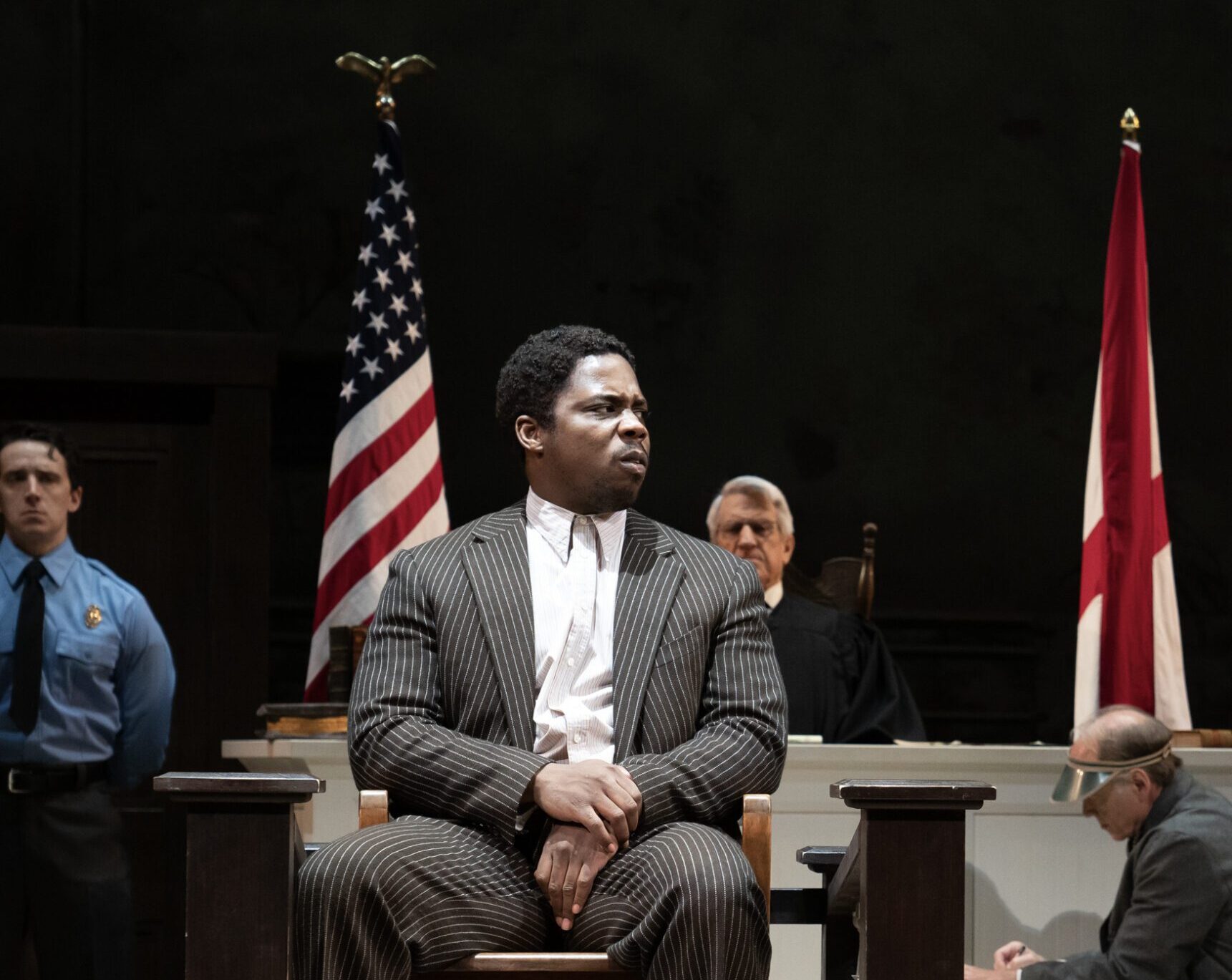 It All started in a Courtroom and a Man Wrongly Accused…
Harper Lee's To Kill a Mockingbird comes to the Broward Center for Performing Arts.
March 29th, 2023
by Andrea Radey
Aaron Sorkin's play adaptation of Harper Lee's To Kill a Mockingbird remains as impactful as the iconic book has been since the 1960s. Set in a 1930s Alabama courtroom, the narrative starts with a black man wrongly accused of raping a white woman. Even though the ending to this story seems obvious, you'll find yourself experiencing a rollercoaster ride of emotions. Due to the depth of the actors' emotions, you may find yourself leaning in to get as close as possible to the stage and its intriguing acting.
Emmy winner Richard Thomas (The Waltons) plays Atticus Finch, the lawyer who is defending the falsely accused Tom Robinson, played by Yaegel T. Welch. Atticus' children, Scout, played by Melanie Moore and Jem, played by Justin Mark and understudy Daniel Neale, along with their friend Dill narrate and keep the story moving forward. These actors collectively provide an outstanding performance while also keeping the humanity at the heart of the play. All the while, you'll laugh, nod, and weep as the realities of life are brought to center stage. This story resonates now as much as it did when To Kill a Mockingbird was first written. This production gives Tom Robinson and the Finch family's housekeeper and caretaker, Calpurnia, played by Jacqueline Williams, have a much larger presence and a more contemporary voice.  
Bartett Sher also directs this 24-member cast. He also directs the revival of My Fair Lady, which currently features at the Miami's Arsht Center around the same time that To Kill a Mockingbird plays in Fort Lauderdale's Au-Rene Theater at Broward Center for the Performing Arts. The costumes, lighting, and music score transport the audience to a 1930s small town in Alabama, complementing the mood of the scenes perfectly.
A must-see – Aaron Sorkin's play adaptation of Harper Lee's To Kill a Mockingbird masterfully delivers this classic story in a more modernized way.
Steven Lee Johnson ("Dill Harris"), Melanie Moore ("Scout Finch") and Justin Mark ("Jem Finch"). Photo by Julieta Cervantes

Melanie Moore ("Scout Finch") and The Company of To Kill a Mockingbird. Photo by Julieta Cervantes

Mary Badham ("Mrs. Henry Dubose"). Photo by Julieta Cervantes

Jacqueline Williams ("Calpurnia"). Photo by Julieta Cervantes

Melanie Moore ("Scout Finch"). Photo by Julieta Cervantes

Travis Johns ("Boo Radley"), Melanie Moore ("Scout Finch"), Steven Lee Johnson ("Dill Harris") and Justin Mark ("Jem Finch"). Photo by Julieta Cervantes

Richard Thomas ("Atticus Finch"), Yaegel T. Welch ("Tom Robinson") and The Company of To Kill a Mockingbird. Photo by Julieta Cervantes

Melanie Moore ("Scout Finch") and Jacqueline Williams ("Calpurnia"). Photo by Julieta Cervantes

Richard Thomas ("Atticus Finch") and Melanie Moore ("Scout Finch"). Photo by Julieta Cervantes

(l to r) Justin Mark ("Jem Finch"), Richard Thomas ("Atticus Finch"), Melanie Moore ("Scout Finch") and Steven Lee Johnson ("Dill Harris"). Photo by Julieta Cervantes. Photo Credit: Julieta Cervantes

Yaegel T. Welch ("Tom Robinson"), Stephen Elrod, Jacqueline Williams ("Calpurnia") and Richard Thomas ("Atticus Finch"). Photo by Julieta Cervantes

Yaegel T. Welch ("Tom Robinson") and The Company of To Kill a Mockingbird. Photo by Julieta Cervantes

(l to r) Arianna Gayle Stucki ("Mayella Ewell"), Richard Thomas ("Atticus Finch"), Stephen Elrod ("Bailiff"), Richard Poe ("Judge Taylor"), Greg Wood ("Mr. Roscoe") and Joey Collins ("Bob Ewell"). Photo by Julieta Cervantes

Melanie Moore ("Scout Finch") and Richard Thomas ("Atticus Finch"). Photo by Julieta Cervantes

(l to r) Dorcas Sowunmi and Mary Badham ("Mrs. Henry Dubose"). Photo by Julieta Cervantes

Richard Thomas ("Atticus Finch") and Yaegel T. Welch ("Tom Robinson"). Photo by Julieta Cervantes

Melanie Moore ("Scout Finch") and Jacqueline Williams ("Calpurnia"). Photo by Julieta Cervantes

Richard Thomas ("Atticus Finch") and The Company of To Kill a Mockingbird. Photo by Julieta Cervantes

Legally Blonde The Musical is a Delightful Reimagining for a New Generation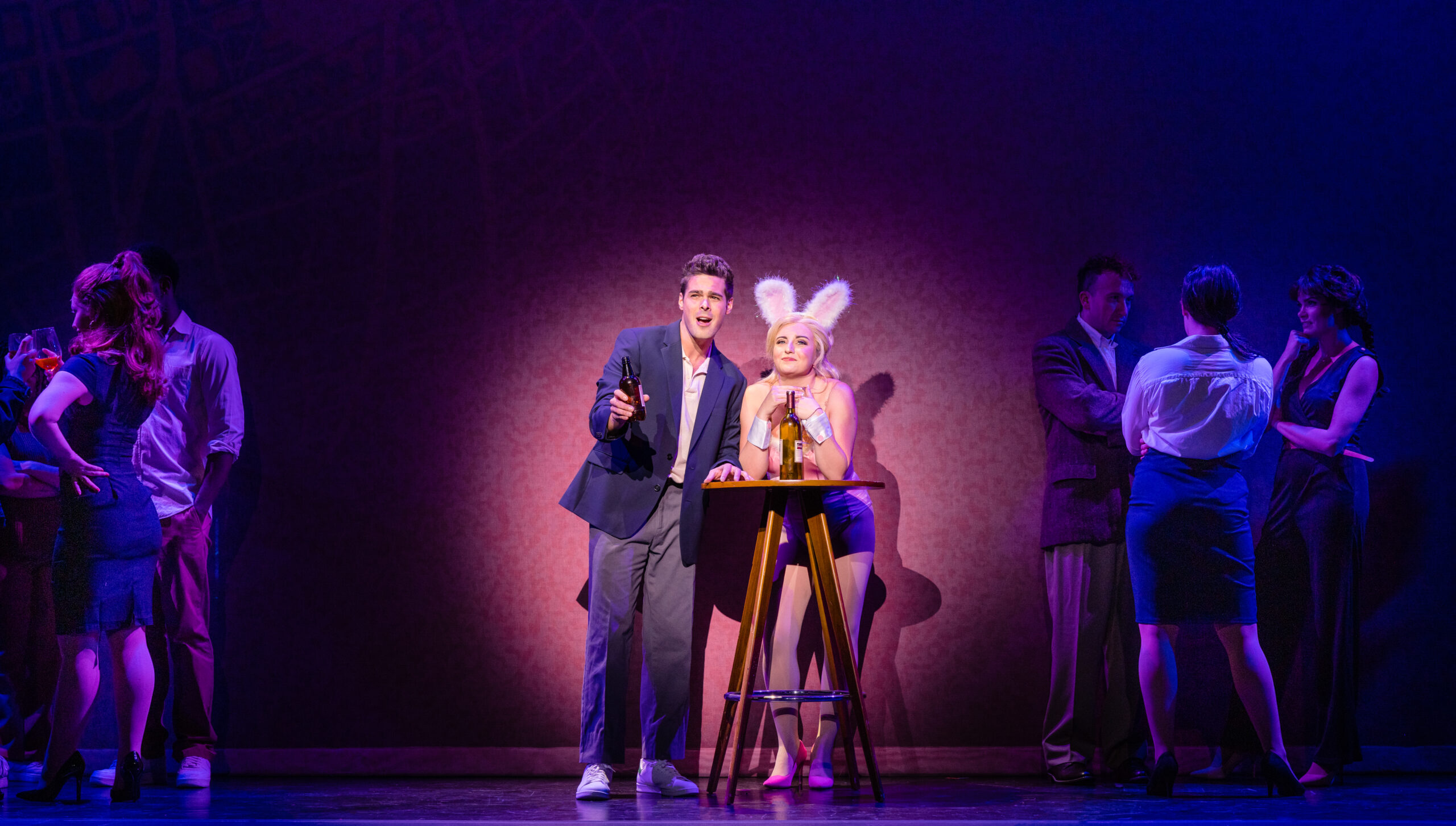 Big League's 2022-2023 tour of 'Legally Blonde The Musical' comes to an end this month at West Palm Beach's Kravis Center with its last performance on the 21st. You won't want to miss this high energy, fast-paced musical comedy.

(more…)