Florida Renaissance Festival – Review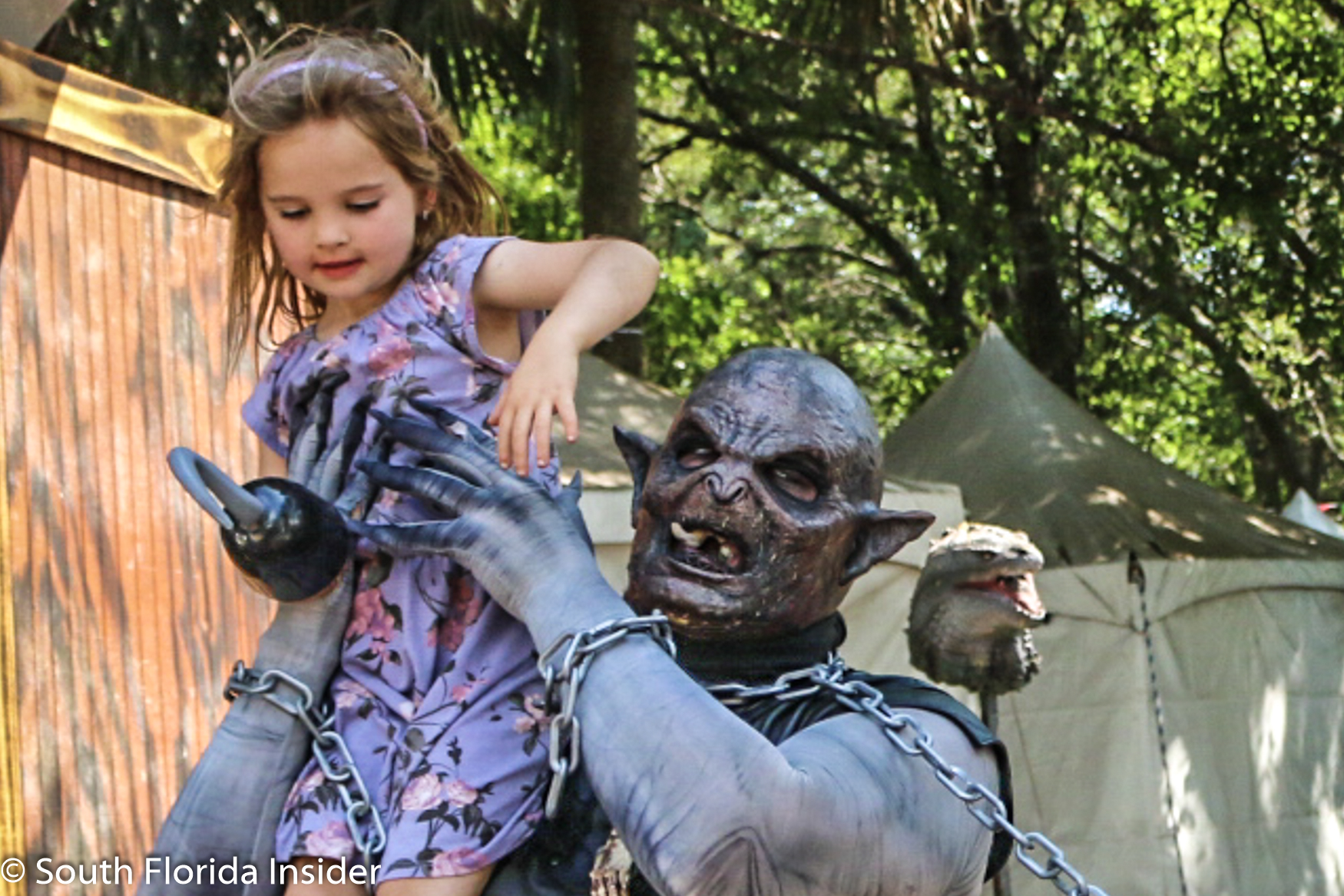 The Renaissance Festival returns for its 31st showing in South Florida. Enjoy the sights, tastes and sounds of the Renaissance life during the weekends of Feb 4th – March 26th at Quiet Waters Park in Deerfield Beach.
March 11th, 2023
This year featured some new attractions to the festival. One new attraction was the Den of Monsters, which overviews the history of monster hunting presented by its very own monsters. You will hear the tales of historic hunts as well as see some of the most impressive beasts known to man. There's also the whip show, which is a wholesome family musical comedy show. Whip tricks are the main feature of the show mixed with jokes and music. During the show you'll likely be singing along and laughing throughout. Some guests also may have a chance to be a part of the show.
Beyond the newbie, Ren-Fest continues its incredibly diverse lineup of shows and attractions for the whole family. Everywhere you go is full of entertainers simulating what life was like in the 1600's. Whether it be the shows, vendors (Pickle Guy is a must) or just random people passing by, everyone is playing their part. Depending on the themed weekend you attend, you'll see an array of characters from pirates to wenches to time travelers and warriors. You really get a glimpse of all aspects of time. Seemingly, in every corner you will hear music and get a chance to smell and taste food from the era.
However, whether you're only able to stop by for a little bit or looking to be entertained all day, a full schedule of eclectic shows will keep everybody happy. Shows range from mellowed family fun to the raunchiest of adult humor (see Christophe the Insultor). Be sure to check your program to make sure attending the right brand of laughs.
Still, those simply looking to shop will be thrilled as rows of unique merchant tents sell medieval-like items such as jewelry, tools and clothing.
The 2023 Renaissance Festival continues to be one of the few can't miss events year after year. With new shows and attractions each weekend, you'll get to have a new experience each time you attend.
Florida Renaissance Festival at Quiet Waters Park in Deerfield Beach. ©South Florida Insider

Florida Renaissance Festival at Quiet Waters Park in Deerfield Beach. ©South Florida Insider

Florida Renaissance Festival at Quiet Waters Park in Deerfield Beach. ©South Florida Insider

Florida Renaissance Festival at Quiet Waters Park in Deerfield Beach. ©South Florida Insider

Florida Renaissance Festival at Quiet Waters Park in Deerfield Beach. ©South Florida Insider

Florida Renaissance Festival at Quiet Waters Park in Deerfield Beach. ©South Florida Insider

Florida Renaissance Festival at Quiet Waters Park in Deerfield Beach. ©South Florida Insider

Florida Renaissance Festival at Quiet Waters Park in Deerfield Beach. ©South Florida Insider

Florida Renaissance Festival at Quiet Waters Park in Deerfield Beach. ©South Florida Insider

Florida Renaissance Festival at Quiet Waters Park in Deerfield Beach. ©South Florida Insider

Florida Renaissance Festival at Quiet Waters Park in Deerfield Beach. ©South Florida Insider

Florida Renaissance Festival at Quiet Waters Park in Deerfield Beach. ©South Florida Insider

Florida Renaissance Festival at Quiet Waters Park in Deerfield Beach. ©South Florida Insider

Florida Renaissance Festival at Quiet Waters Park in Deerfield Beach. ©South Florida Insider

Florida Renaissance Festival at Quiet Waters Park in Deerfield Beach. ©South Florida Insider

Florida Renaissance Festival at Quiet Waters Park in Deerfield Beach. ©South Florida Insider

Florida Renaissance Festival at Quiet Waters Park in Deerfield Beach. ©South Florida Insider

Florida Renaissance Festival at Quiet Waters Park in Deerfield Beach. ©South Florida Insider

Florida Renaissance Festival at Quiet Waters Park in Deerfield Beach. ©South Florida Insider

Florida Renaissance Festival at Quiet Waters Park in Deerfield Beach. ©South Florida Insider

Florida Renaissance Festival at Quiet Waters Park in Deerfield Beach. ©South Florida Insider

Florida Renaissance Festival at Quiet Waters Park in Deerfield Beach. ©South Florida Insider

Florida Renaissance Festival at Quiet Waters Park in Deerfield Beach. ©South Florida Insider

Florida Renaissance Festival at Quiet Waters Park in Deerfield Beach. ©South Florida Insider

Florida Renaissance Festival at Quiet Waters Park in Deerfield Beach. ©South Florida Insider

Les S. Moore's Comedy Pickpocketing Show during Florida Renaissance Festival at Quiet Waters Park in Deerfield Beach. ©South Florida Insider

Florida Renaissance Festival at Quiet Waters Park in Deerfield Beach. ©South Florida Insider

Aunt Clara's Village Mystic during Florida Renaissance Festival at Quiet Waters Park in Deerfield Beach. ©South Florida Insider

Florida Renaissance Festival at Quiet Waters Park in Deerfield Beach. ©South Florida Insider

Florida Renaissance Festival at Quiet Waters Park in Deerfield Beach. ©South Florida Insider

Florida Renaissance Festival at Quiet Waters Park in Deerfield Beach. ©South Florida Insider

Florida Renaissance Festival at Quiet Waters Park in Deerfield Beach. ©South Florida Insider

Florida Renaissance Festival at Quiet Waters Park in Deerfield Beach. ©South Florida Insider

Florida Renaissance Festival at Quiet Waters Park in Deerfield Beach. ©South Florida Insider

Florida Renaissance Festival at Quiet Waters Park in Deerfield Beach. ©South Florida Insider

Florida Renaissance Festival at Quiet Waters Park in Deerfield Beach. ©South Florida Insider

Florida Renaissance Festival at Quiet Waters Park in Deerfield Beach. ©South Florida Insider

Native-X-Obstacle Fitness Race – REVIEW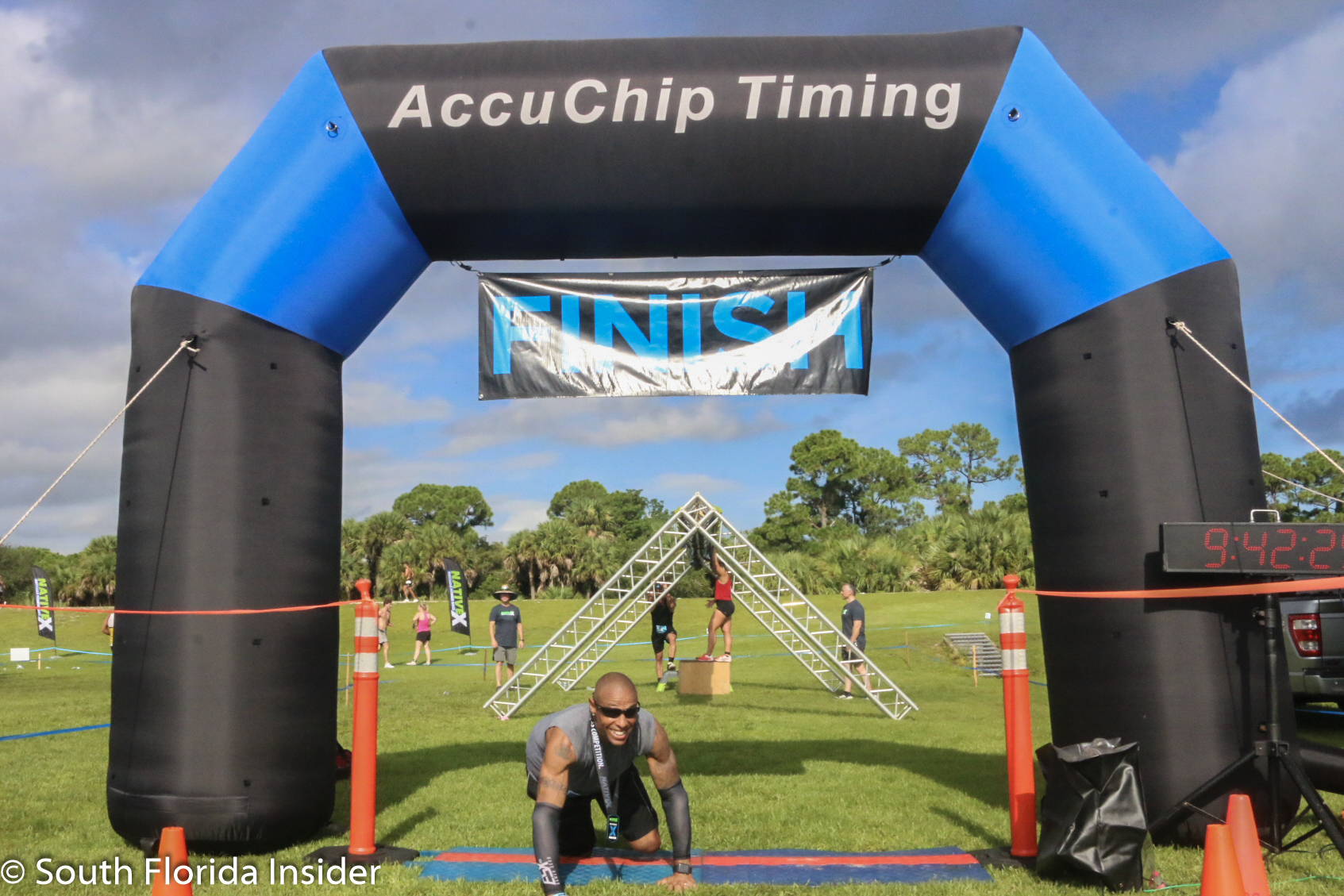 Conquer Obstacles, Harness Strength, and Make Your Mark at the Native-X Obstacle Fitness Race.


(more…)