Pretty Woman – The Musical REVIEW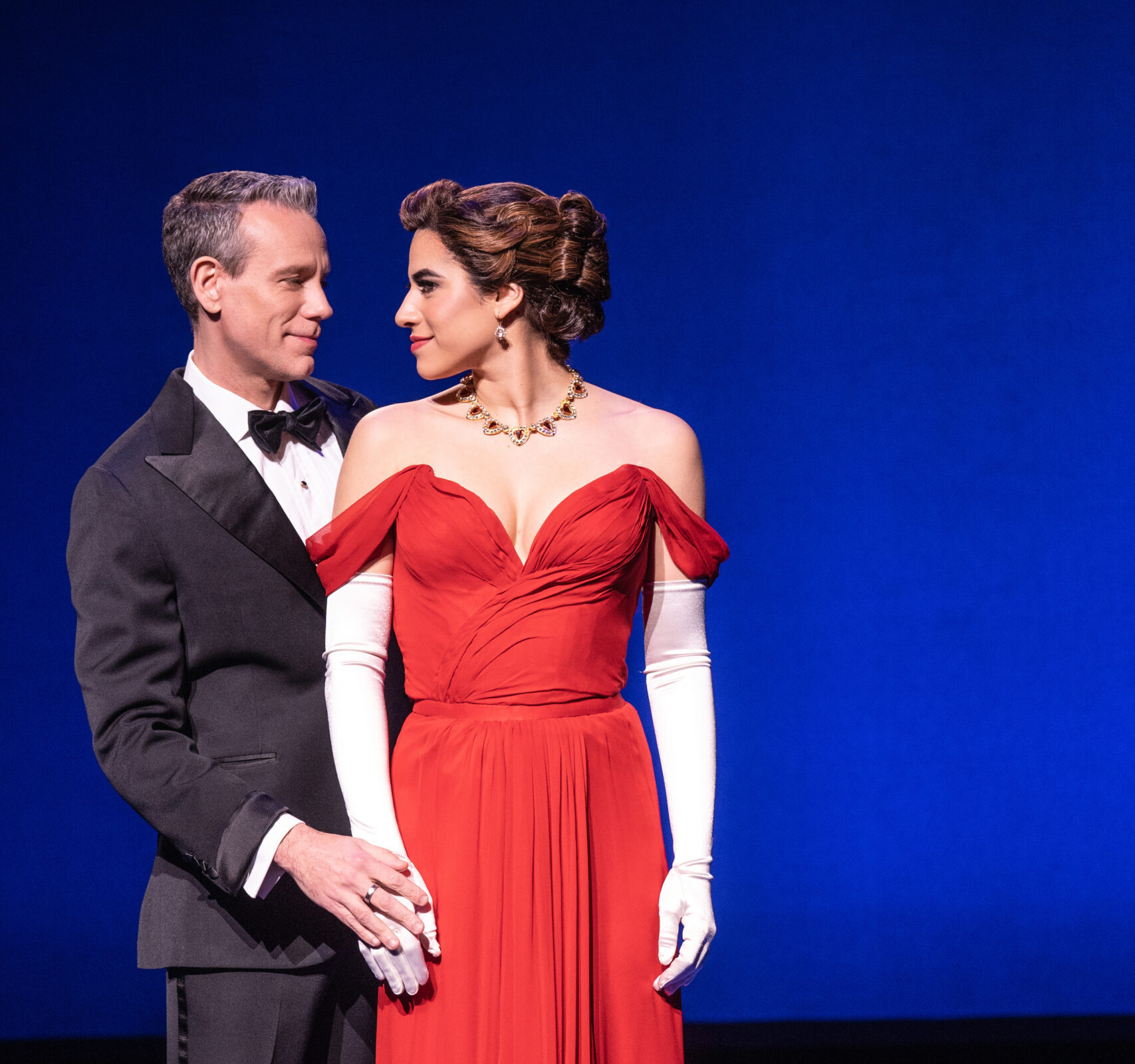 From film to the stage, Pretty Woman – The Musical is as magical as ever while at West Palm Beach's Kravis Center.
March 7th, 2023
by Gale Shapiro
Pretty Woman is a feel-good musical that keeps you smiling throughout the entire performance. The story tells of one's hopes and dreams and having a different vision of somebody than others see. It's an uplifting, romantic comedy with a fairytale ending. Adapted from the Academy Award movie from 1990, the musical really pays homage to it. In fact, the stage design, clothes and many of the lines are all reminiscent of the original movie. However, one new standout is an original score by Grammy® winner Bryan Adams.
Taking the lead of the famed hooker Vivian Ward, Jessie Davidson (Harmony) absolutely shines with her powerful voice and brash persona. It's that strong persona that allows her character to win over wealthy businessman Edward Lewis played by the Tony Award®-nominee Adam Pascal (Rent, AIDA, Something Rotten). Through an odd arrangement, Edward takes her on for a week of paid services, but as time passes the unlikely pair fall head over heels with each other.
Still, while the show obviously attempts to have the leads front-and-center, this production was absolutely stolen by the co-stars Travis Ward-Osborne (Disney's Aladdin, Moulin Rouge) playing Happy Man/Mr. Thompson, Matthew Stocke (Sting's The Last Ship, Rock of Ages) playing Philip Stuckey, Jessica Crouch (We Will Rock You, Oz) playing Kit De Luca and Trent Soyster (Escape to Margaritaville) playing the bellhop Giulio. Each one of them had impressive moments of singing, most notably Jessica Crouch, but Trent and Travis's over-the-top interactions were pure comic gold. I really hope the two of them perform together again.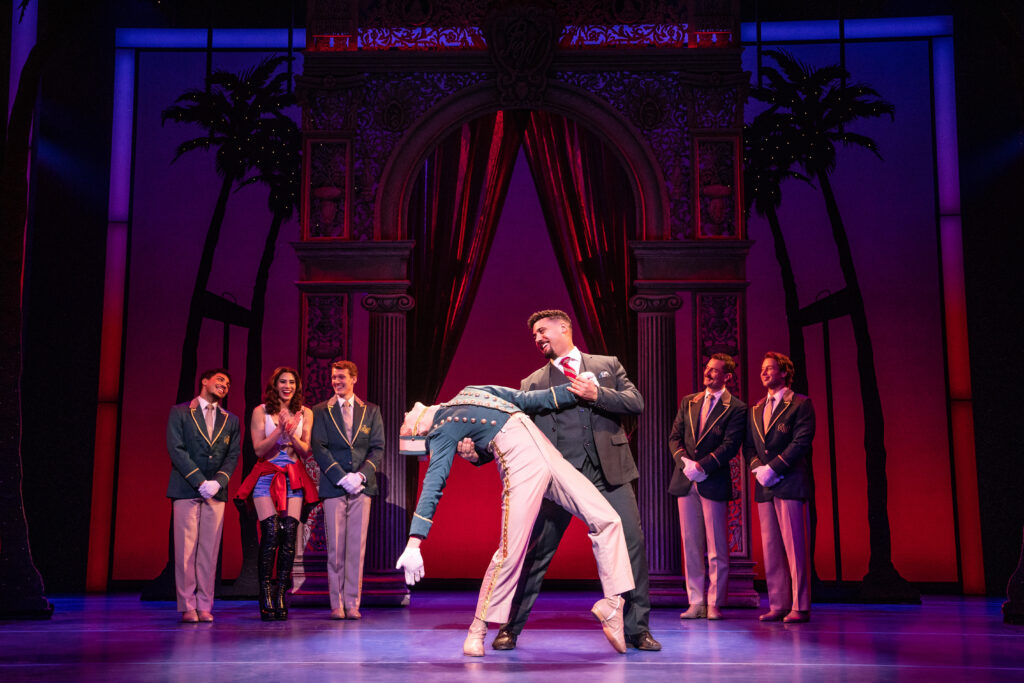 Just a great night all-around. Best part is just when you think the show is over, the whole production company came on stage singing and dancing to "Pretty Woman." What a beautiful ending to a fantastic show.
Get your tickets now before the show leaves West Palm Beach on March 12th.
PRETTY WOMAN: THE MUSICAL ended its 13-month run at the Nederlander Theatre on Broadway on August 18, 2019. The musical began performances in Hamburg, Germany on September 24, 2019, and opened in London's West End in February 2020 before COVID-19 shuttered theaters around the world. The London production reopened July 8, 2021 to great acclaim at the Savoy Theatre in the West End.
PRETTY WOMAN: THE MUSICAL is produced on tour by: Paula Wagner, Nice Productions, New Regency Productions, Hunter Arnold, Caiola Productions & Co., James L. Nederlander,
Kilimanjaro Theatricals/Joshua Andrews, Roy Furman, Ambassador Theatre Group, Gavin Kalin Productions, deRoy Kierstead and John Gore Organization. Wendy Orshan 
and Jeff Wilson are the Executive Producers and 101 Productions, Ltd is the General Manager.
Travis Ward-Osborne. Credit: Matthew Murphy for MurphyMade

Jessie Davidson Credit: Matthew Murphy for MurphyMade

Legally Blonde The Musical is a Delightful Reimagining for a New Generation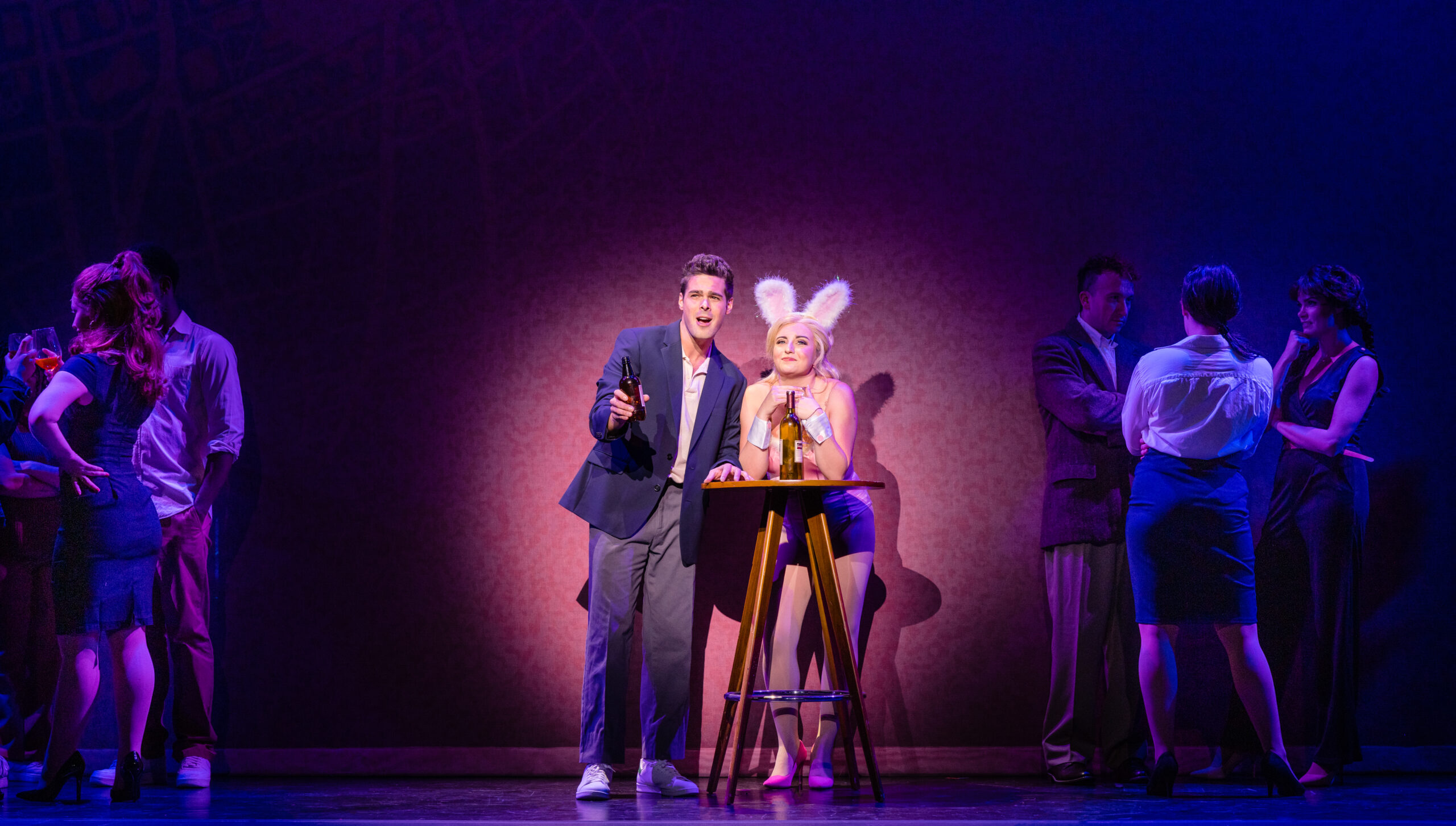 Big League's 2022-2023 tour of 'Legally Blonde The Musical' comes to an end this month at West Palm Beach's Kravis Center with its last performance on the 21st. You won't want to miss this high energy, fast-paced musical comedy.

(more…)