The Chart-Topping Australian Band The Jungle Giants Arrives in South Florida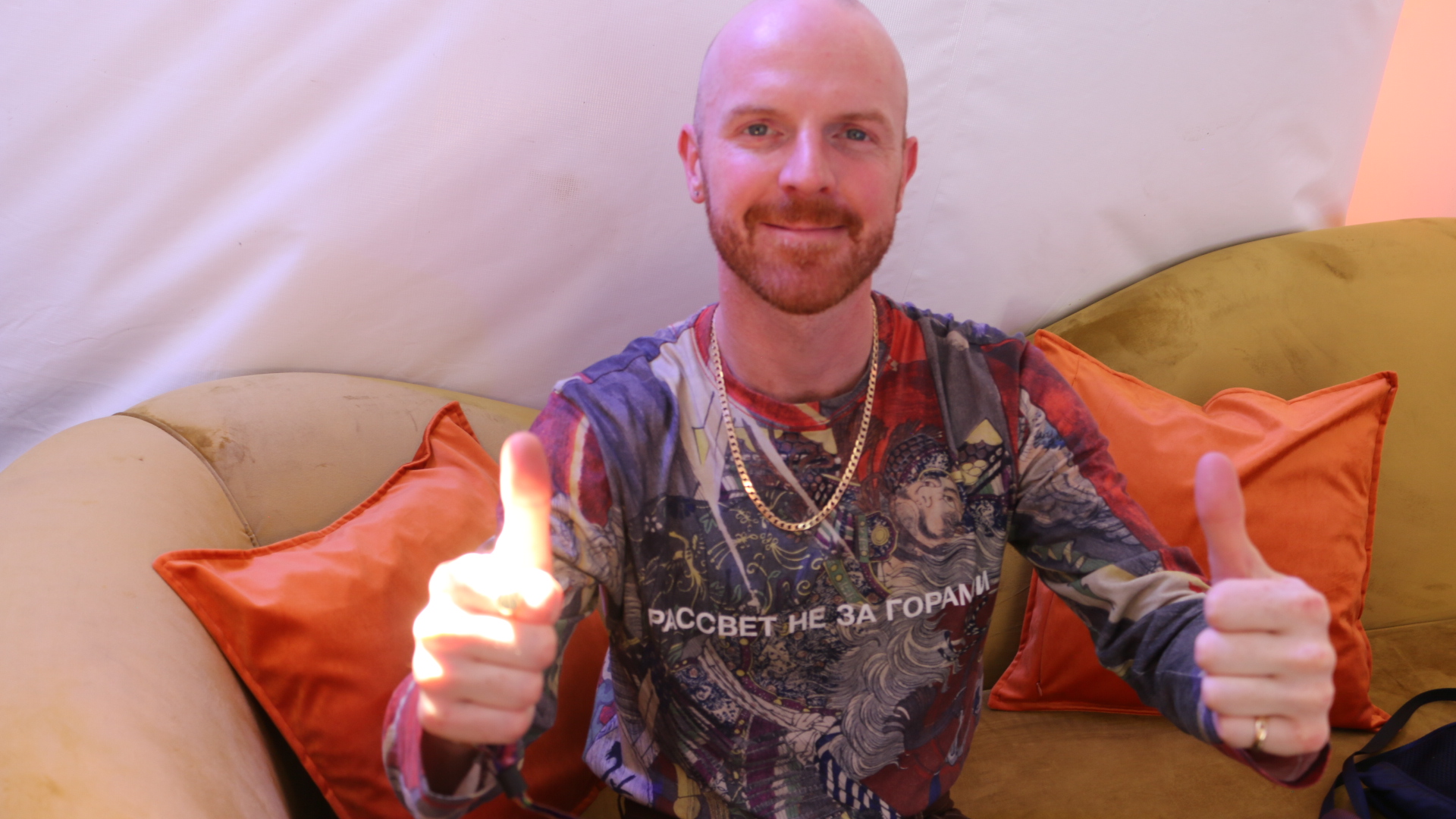 Frontman Sam Hales of The Jungle Giants shares his experience in Florida and his journey in music.
March 3rd, 2022
So, tell me, what's it like being over here in the States? I know we got some crazy weather every which way, you can see the wind blowing in the background, is this a norm for Australia?
Sam – Where I'm from, Melbourne, it is…it's rainy and cold. But, we're stylish people in Melbourne. We have good jackets. We like to have fireplaces. We do well with the cold. But, it's good to be in the States, man. We were here in November so it's really good to be back. We've been kind of waiting to get back to be honest. We had just a couple of days of chillin' and we've eaten so much crazy food already. We've had Korean barbecue tacos, [which] is probably our favorite. If you hear us talking in the Green Room, 90% of the time you'll hear us talking about food, and the majority is tacos. So, we've been in Florida for the first time here. We've been here for like 12 hours, and we've eaten tacos like three times.
Wow. Has the vibe changed at all? It sounds like from what I read, you're always writing. Being in a different area and with a different makeup of these festivals, does it translate to already writing for the next record?
Sam – Yeah, it does. All this travel makes a really good impression on me for sure. The people you meet, but also you hear so much music. We had a trip to Mexico a couple weeks ago, and something clicked in my brain, and I started making this song. It had Spanish, and that is a true representation of how all this travel is affecting me. This Spanish was a sample I hadn't intended to put in the song, but now I realized that when I tried to sing it in English, it's soft. It needs Spanish. Now we're going to Mexico on Monday and I've found an artist so we're gonna make a song together.
Oh, nice. Are you learning Spanish yourself?
Sam – There's a bit of the song I have to sing in Spanish and I'm gonna work really, really, really hard to make sure that I can sing that well, but that will be the only thing I can say in Spanish.
Where did the mellow vibe come from? Was it coming from other Australian bands, other American bands, British [bands]?
Sam – It's hard to explain for me. I have a pretty colorful musical background, I started playing the flute. I was a classical flutist as a young boy, then I moved to the drums and after that I moved to the guitar. I had a really musical mom, she's a little tiny Irish rocket, and she loves music. She was a single mom, but she'd be sleeping in the car while I was doing my lessons, and then she'd drive me home. Because she always wanted me to be pursuing music if I was interested. So, I think for me, my sound stems from my love of sad melodies. I call them sad melodies, but over joyful beats. I like that kind of juxtaposition.  I think the Australian scene really reflects off itself. But, I've been noticing over the last couple of years, my spectrum of music that I listen to is becoming so much more broad. There's been a lot of electronic indie rock from the UK, a lot from the States. My favorite band at the moment is Fontaine's DC from Dublin. And you know, we sound nothing like them, but you get a little bit of something from every artist that you listen to. And that's something I've realized the more I make music. I'm just making my fifth album now, and you just put out all these things that you sponge up, obviously, a lot.
I mean, a lot of that energy is coming from really everything that you're seeing?
Sam – Everything that makes you feel something, it's like a question needs to be answered. You hear a song and you're like "what's happening, what's happening?" And, I do this thing that the band pays me out about: I get on a flight, and they know I'm listening to the same song over and over again. Then Andrew, my bassist, will be like "You've listened to that song like 15 times now." But I'm listening to it, because I'm loving it and I'm trying to figure out what's going on here.
Often artists talk about their transition from one album to the next and kind of evolving as a band or simply their recent album is a reflection of how they feel at the moment, but for you is it that or something else?
Sam – I'm physically led by production. I love producing music, but I do it in my own style. Every time that I make an album, I change up the sound. I think the songwriting is the thing that connects it, but I love switching up the production, the way things sound, the instrumentation. On our last record, Love Signs, I started introducing harps, a whole string orchestra and stuff like that. And I'm finding that really interesting at the moment… just getting a riff that you traditionally could put on a guitar, but putting it on a kalimba or a flamenco guitar. I like messing around with sounds, because it just spices things up and then you see weird stuff, where if you change the instrument to something interesting, you're seeing something different.
So, you don't have to feel as pigeon-holed into a certain sound and that's where everybody kind of grows with you as an artist.
Sam – I love experimenting and going really far out into a song that sounds really weird, and then eventually it starts to make sense. You just kind of follow through with the idea.
Maybe it's just me, but I swear listening to your music, I get the vibe of just  sitting back in a lounge chair with a nice glass of Chardonnay or some Margarita. It's just got that relaxing feel. Kind of like what you said. It's melancholy, but it finds a way to lift you up as well. It's just nice and peaceful.
Sam – That's good, I'm glad to hear that. I feel like making music is my peaceful place.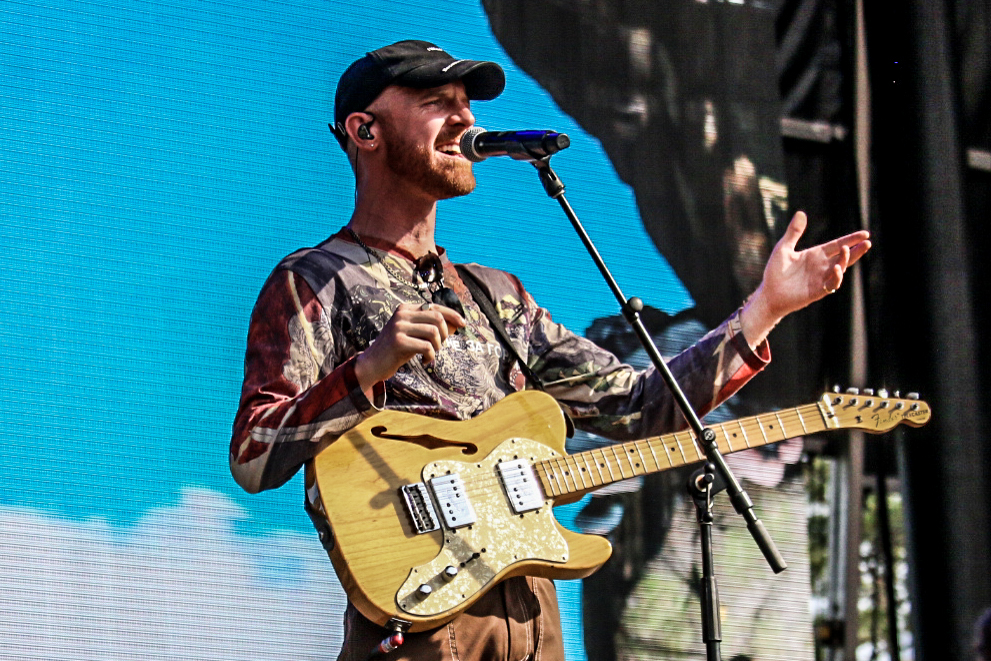 So, is it your therapy?
Sam – Yeah, I structure my day in a funny way where like, every day I start with new ideas. So, I make new ideas until lunchtime, and then after lunch, then I'm allowed to work on previous ideas. For me it's like pretending to be a kid in a sandpit making castles. You don't think about how a castle should look, you just make weird shapes and stuff.
It makes sense to you and you hope it translates to other people.
Sam – Yeah, and there's no rules. I think I take that approach to making music. I just splash around in the sandpit and then it sounds good. If it sounds good, I save it. And then next day, I'll listen back to that and be like "whoa, what was I thinking?" But I like it. You know, it's interesting. That's the very nature of like, experimenting with music.
For people that haven't heard you guys yet how can you summarize your music if let's say it was a movie?
Sam – It would start with a very joyful friendships where we're best friends in the band, and then a bit of chaos would come, but we would make it look nice. We're chaotic. We like to hang, chat and party, but we're a nice gang. You'll see us around, you won't even hear the accent, you'll just say "That looks like a nice person," betcha it's The Jungle Giants.
I know you got stops in Mexico, but when are we going to see you back down here? Is there gonna be another festival, maybe a tour of your own?
Sam – Yeah, so we're planning to come back. We're actually planning to come back all the time. The plan is to tour later in the year after we go back home and release a single, which should be coming really soon. I've been enjoying Florida so much. I think there's a lot still to explore and I still want to eat some food that is specific to Florida.
Anything you'd like to add? Website, social media, anything?
Sam – We're releasing a single on the ninth of March so please check it out. We're on Spotify and everywhere you stream. Also keep an eye on Instagram for any announcements in the coming days. Cheers guys.
3 Doors Down and Candlebox at Mizner Park Amphitheater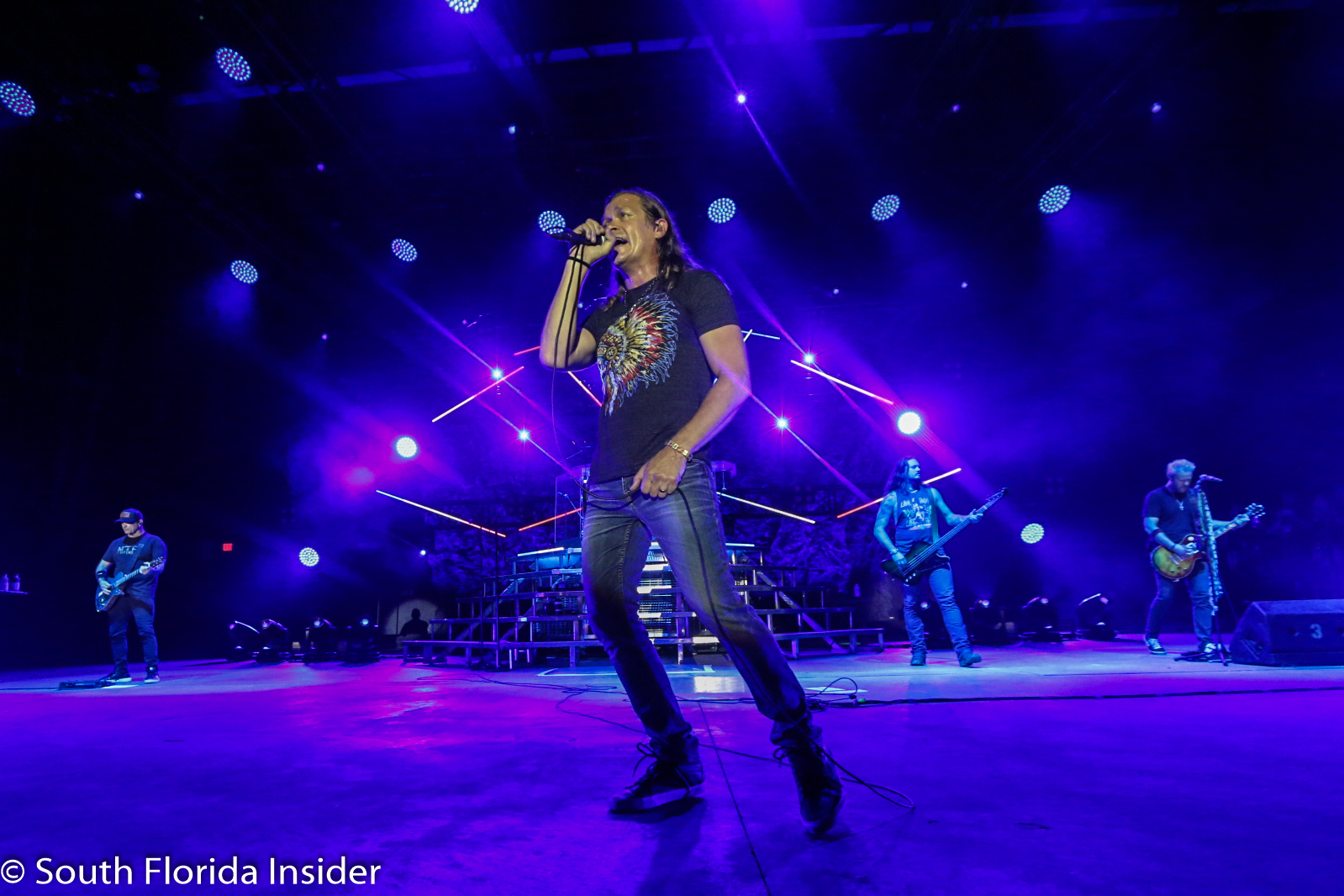 Rockin' Down Memory Lane: 3 Doors Down and Candlebox Set Mizner Park on Fire!


(more…)