Okeechobee Music Festival Returns for its 6th Year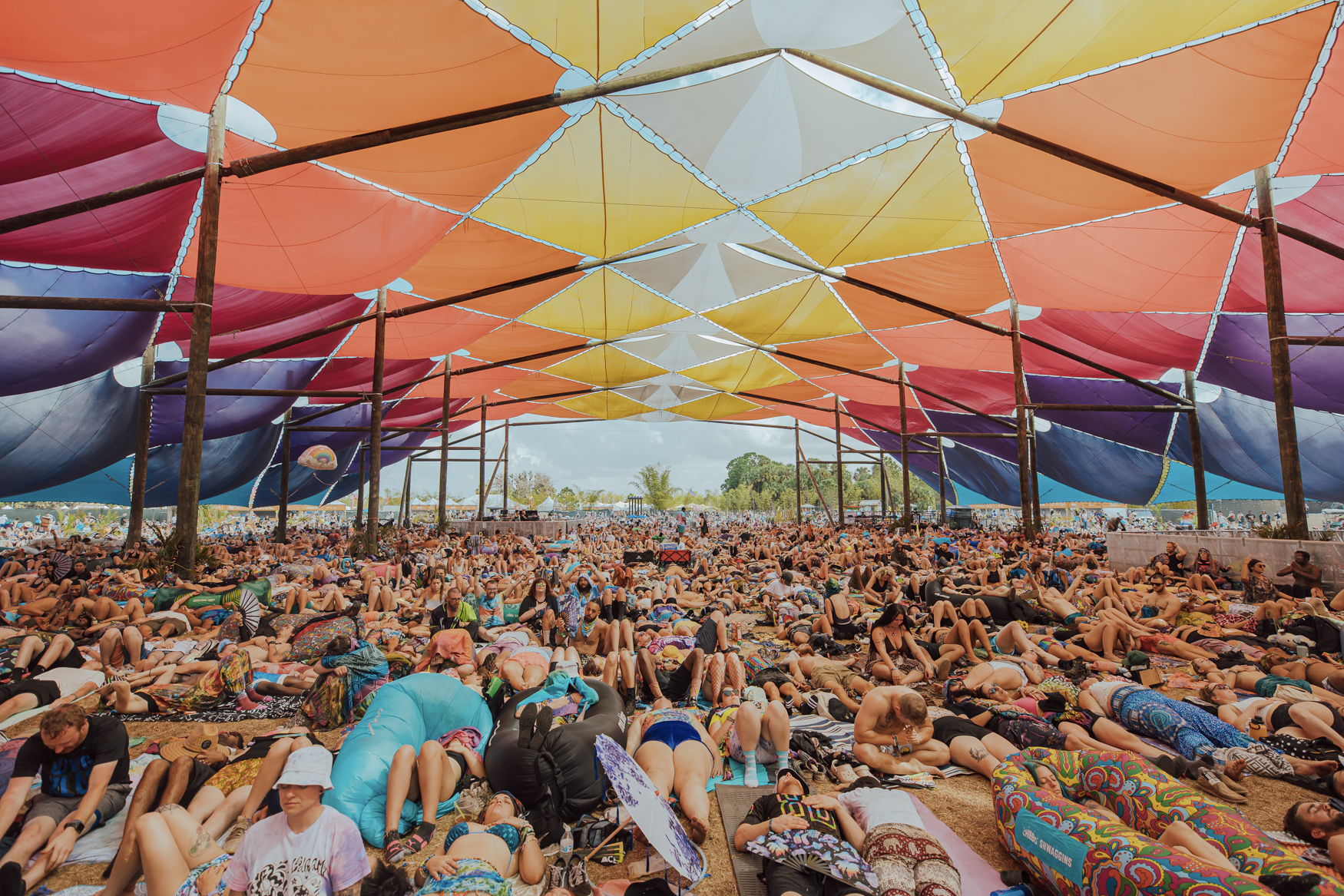 The Okeechobee Music and Arts Festival (OMF) returned to Sunshine Grove with four days of outlandish fun as guests took in the sights and sounds of 120+ artists and incredible art installations.
March 2nd – March 5th, 2023
by Kevin Willse
Okeechobee Music Festival made its return to Sunshine Grove for 2023's installment of the festival. 30,000 fans came from all over the country to enjoy the wide array of music, camping and psychedelic mystic of the 600-acre festival grounds. The four days of the event had music playing 24 hours a day, with food vendors all-around, unique activities and truly giving a one-of-a-kind festival experience.
Guests staying for the entire duration of the festival had the option of tent camping or car camping. The camping areas filled up acres of land with cars and tents lined up as long as you could see. Many tents and cars displayed their own artwork and were lit up with decorative lights. Each day had a schedule of events and activities such as yoga and games for campers to mix it up with their peers. With partying going on all day and night in the camping areas it became a festival inside the festival.
The festival itself had unique displays of art and creative landscape at every turn. The entrance to the main stages were lit up as a psychedelic tropical first that entered you into another world. In between stages were art displays and decorations of tranquility. However, the lake was also set up for beautiful sunsets while the Ferris wheel gave a birds' eye view of all the majestic landscapes and stages. There were several areas of food tents with a wide array of cuisine for every taste and diet. In the center of all the action were rows of vendor tents selling memorabilia as well as unique clothing, jewelry and artwork. The general store was available providing guests with snacks as well as gear for most camping needs.
This year's show saw the return of Excision after a few year's hiatus. Lil Yachty showcased some new jams from his recent album. All the artists got together on Saturday night for the iconic PoWoW, which had a surprise appearance from Anderson Paak. The jam session lasted until well after 2am and showcased some very unique collaborations that could only happen at Okeechobee Music Festival.
The music never stopped from the time the festival started on Thursday until its conclusion Sunday night. 120+ artists spread out over six stages played all throughout each day and night. This year's lineup was highlighted by a diverse variety of music including some of the hottest artists in today's industry. There was really something for everyone as artists ranged from electronic, hip-hop, rap, R&B, dance, rock, dubstep, disco, funk, indie, house and techno, amongst others. Artists included: Excision, Odesza, Lil Yachty, Break Science, Earth Wind & Fire, Local Natives, Baby Keem, Griz, Hippo Campus, Wreckno, Free Nationals, Artikal Sound System, Turnstile, Big Boi (of Outkast), Rick Mitarotonda and Peter Anspach of the popular jam band Goose, Princess Nokia, Dirty Heads, The Jungle Giants, JPEGMafia and so much more. Whether you traveled from inside Florida or from abroad, the 2023 Okeechobee Music Festival had something special to offer the 30,000 people that showed up.
Okeechobee Music Festival. ©South Florida Insider

Okeechobee Music Festival. ©South Florida Insider

Allegra Miles performs at Okeechobee Music & Arts Festival

Allegra Miles performs at Okeechobee Music & Arts Festival

Allegra Miles performs at Okeechobee Music & Arts Festival

Allegra Miles performs at Okeechobee Music & Arts Festival

Allegra Miles performs at Okeechobee Music & Arts Festival

Allegra Miles performs at Okeechobee Music & Arts Festival

Okeechobee Music Festival. ©South Florida Insider

Okeechobee Music Festival. ©South Florida Insider

Okeechobee Music Festival. ©South Florida Insider

Okeechobee Music Festival. ©South Florida Insider

The Jungle Giants perform at Okeechobee Music Festival. ©South Florida Insider

The Jungle Giants perform at Okeechobee Music Festival. ©South Florida Insider

The Jungle Giants perform at Okeechobee Music Festival. ©South Florida Insider

The Jungle Giants perform at Okeechobee Music Festival. ©South Florida Insider

Okeechobee Music Festival. ©South Florida Insider

The Jungle Giants perform at Okeechobee Music Festival. ©South Florida Insider

Okeechobee Music Festival. ©South Florida Insider

The Jungle Giants perform at Okeechobee Music Festival. ©South Florida Insider

Okeechobee Music Festival. ©South Florida Insider

Okeechobee Music Festival. ©South Florida Insider

The Jungle Giants perform at Okeechobee Music Festival. ©South Florida Insider

Okeechobee Music Festival. ©South Florida Insider

Okeechobee Music Festival. ©South Florida Insider

Okeechobee Music Festival. ©South Florida Insider

John Mayer's Acoustic Solo Shows Mesmerize Hollywood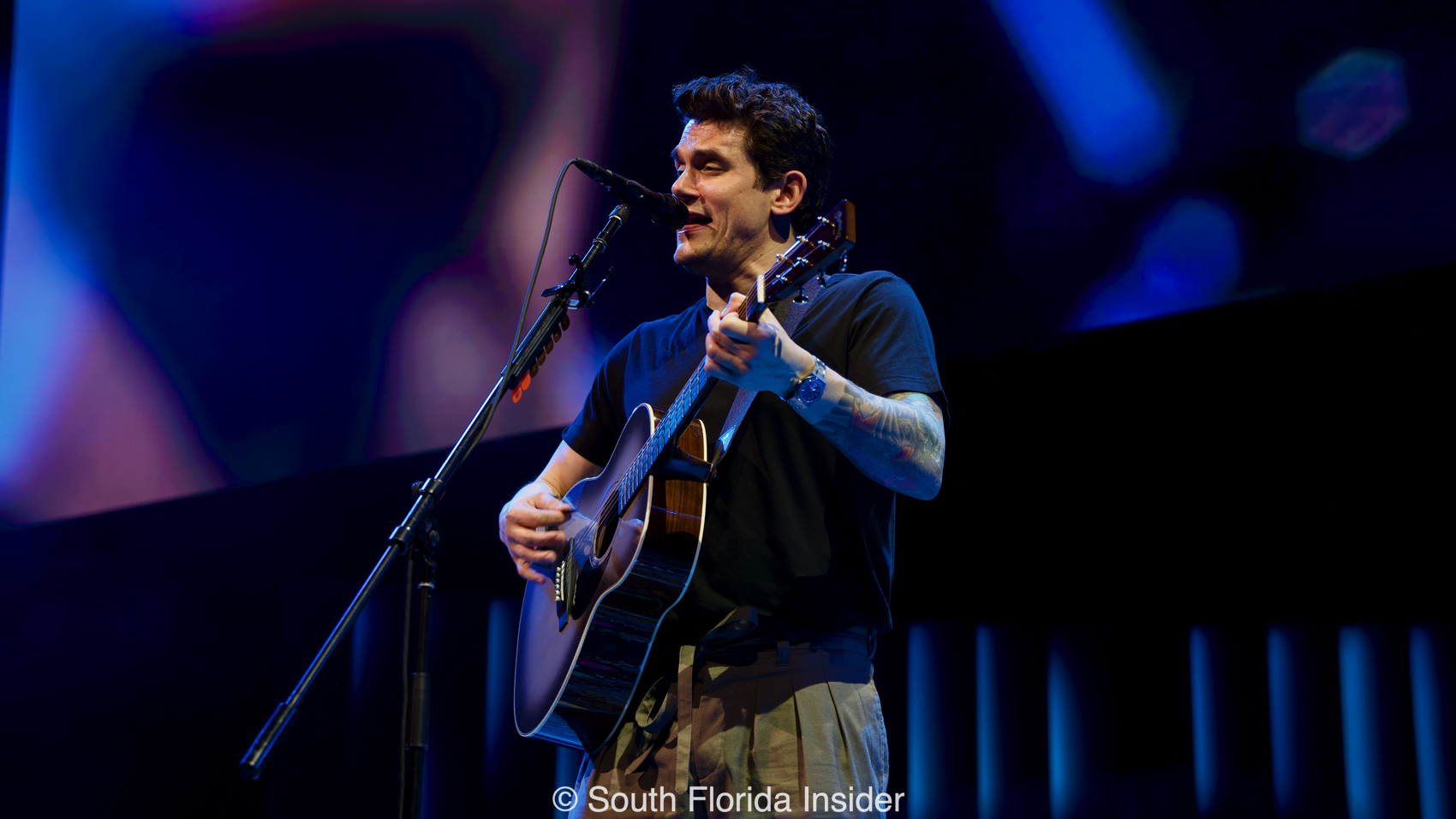 The Prodigious Singer-Songwriter Delivers Two Incredible Performances to South Florida – Review and Photos of Night One of the John Mayer Solo Concerts at the Hard Rock Live in Hollywood, FL