Blue Man Group is Coming to West Palm Beach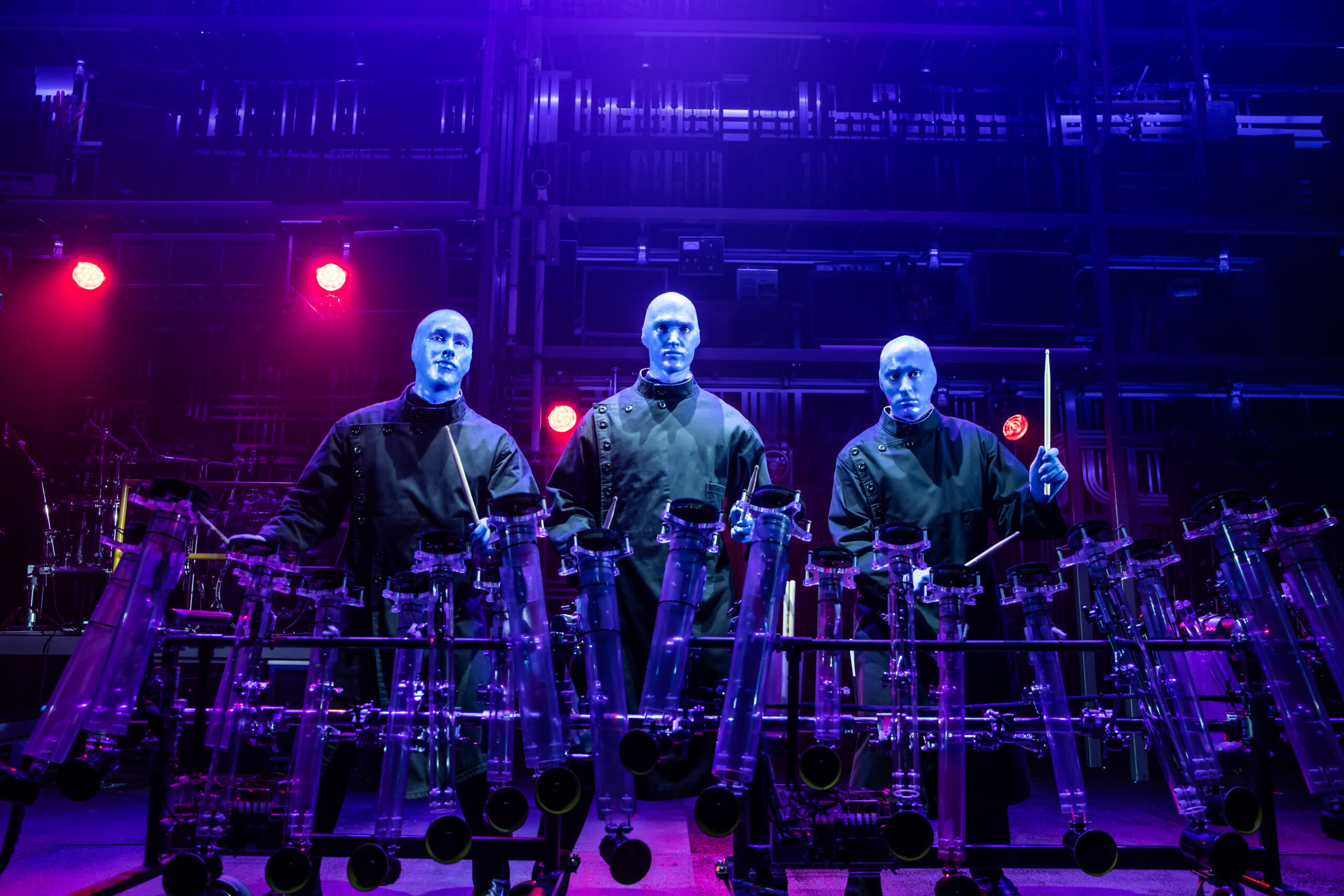 The Global Phenomenon, the Blue Man Group arrives at West Palm Beach's Kravis Center on January 28th and 29th.
Long-time performer Meridian chats about the "Blue Men."
January 24th, 2023
by Isaiah Stephens
What inspired the formation of the group and how was the idea of "Blue men" created?
Meridian – Back in the day, Chris Wink, Phil Stanton, and Matt Goldman wanted to create a show that they would like to see based on their inspirations throughout the music and modern art world of the 80s and 90s. Why Blue? Why not? Blue is a universally connectible color. The sky, the ocean. I believe the original inspiration for Blue was based on paintings by Ives Klein. The Blue Man is a living being of art.
Can you tell us about a particularly memorable performance or tour you've had as a group?
Meridian – During one of our audience participation numbers, an audience member was particularly moved when we gave them a box of chocolates. She got out of her chair and climbed aboard one of the blue men, straddling him, and expressing her gratitude. It was hilarious and we still talk about it.
Have you had to adapt a certain way during COVID?
Meridian – We had to adopt testing protocols and made some minor adjustments to the show to accommodate masks for a while. As the world has settled into perma-covid, so have we and we're more or less back to normal now with the occasional mask requirement during pre-show and testing in high-risk areas.
What is the approach to recording and performing new music and performance aspects as a group?
Meridian – I'm not sure what they're up to these days. Normally it's a creative team operating out of New York.
How has your sound/ performances evolved over the years and what influences have shaped it?
Meridian – There is a signature Blue Man sound which is loud and very present. It is a sort of visceral background atmosphere that pervades the show. We have to tweak that sound with the addition of new instruments, which this show has, but we're always going for that atmosphere of celebratory room shaking vibes.
How does the band deal with creative differences and disagreements during the initial creative process?
Meridian – I understand that cage death matches resolve all disagreements, but I'm not heavily involved so I'm not sure.
Considering the changes in Internet and social media since the Blue Man Group's founding in 1987, how has the group embraced it?
Meridian – We had giant 'iPads' in the show for a while and an entire number about texting and the disconnect of modern phone culture. We have a social media presence and use it to advertise like everyone else! We also like to post interesting and/or funny videos of Blue Men up to their games.
And lastly for people that haven't got to witness the live show, what's the best way you can sum up the experience they'll likely have?
Meridian – You won't know what to expect. You may even be skeptical of this show with the blue guys. But you are very very likely to leave the show having had the time of your life, laughing at the Blue Men interacting with each other and the audience, rocking out to our original music, and enjoying the spectacle that only a Blue Man show can provide.
For more information on the Blue Man Group and the upcoming show visit https://www.kravis.org/events/blue-man-group
Legally Blonde The Musical is a Delightful Reimagining for a New Generation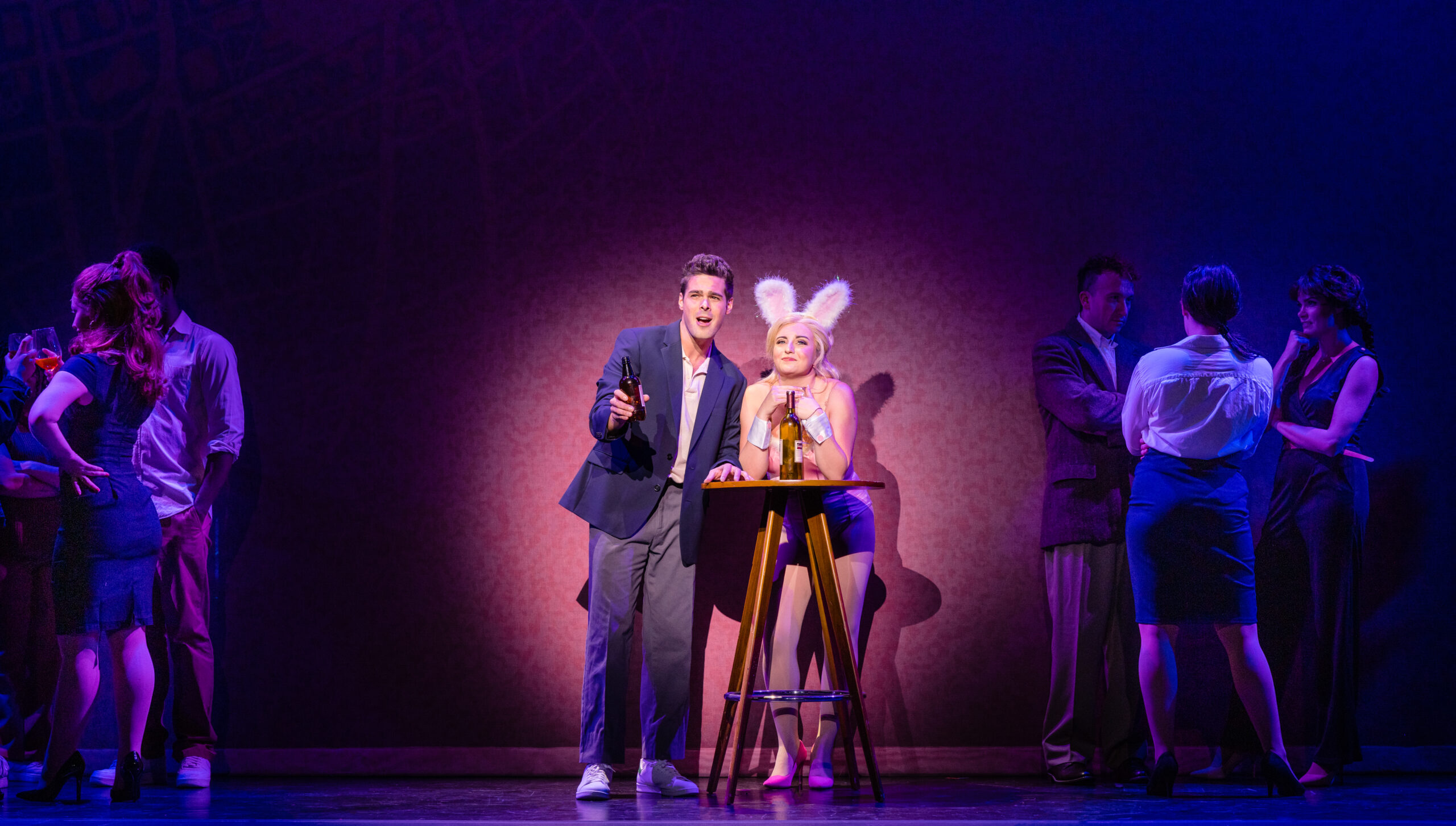 Big League's 2022-2023 tour of 'Legally Blonde The Musical' comes to an end this month at West Palm Beach's Kravis Center with its last performance on the 21st. You won't want to miss this high energy, fast-paced musical comedy.

(more…)