Tina: The Tina Turner Musical – Review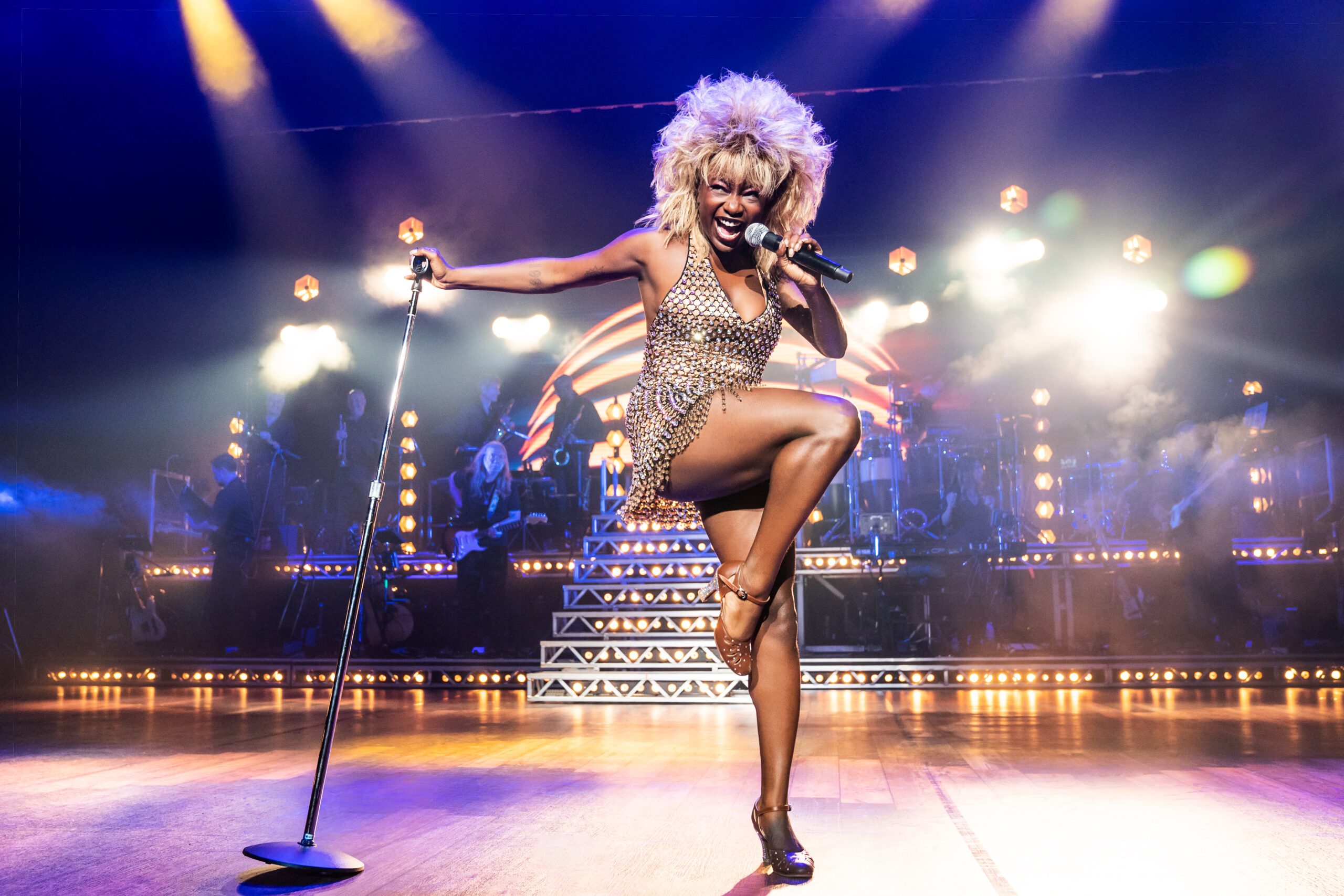 TINA: THE TINA TURNER THE MUSICAL – TRIUMPHANT DEBUT AT THE BROWARD CENTER FOR THE PERFORMING ARTS JAN 17th – 29th 
January 17th, 2023
by Tina Mrazik
Love has everything to do with this Broadway Show
First, let me preface with review by stating I am a HUGE Tina Turner fan.  My first introduction when I was a kid was my mother giving me the 8-track (google it kids) for Ike & Tina Turner's "Nutbush City Limits." It was at that moment my musical landscape would be forever changed. I have seen Turner live in concert many times, had the honor of meeting her in 1984 just as her musical resurgence was taking hold. She was then, and still is the epitome of elegance, grace and the proverbial phoenix rising from the ashes. A two-time inductee in the Rock-And-Roll Hall of Fame (one with husband Ike in 1991, second as a solo artist in 2021), Tina's life is one of legend. Pain, loss, abuse, love, discrimination, resurrection, it is all there and more. It is written in books, I, Tina, by Turner herself in 1986, the incredible motion picture, "What's Love Got To Do With It," in 1993 (starring Angela Bassett and Laurence Fishburne), and now the smash musical I came to see tonight, TINA – THE TINA TURNER MUSICAL. Born Anna Mae Bullock in Nutbush, Tennessee in 1939, I'm sure she never dreamed where her life would take her. This show honors her life and cements her iconic status as the undisputed Queen of Rock'N'Roll.
Having said all this, I was not sure what to expect with tonight's performance. The production in association with Tina Turner herself, I wondered how far it would delve into her life story. What I experienced was an amazing show worthy of a Queen. Actress Ayvah Johnson as young Anna Mae, steals the spotlight with her amazing voice, charm and stage presence. Not to mention she's got some serious dance moves.
Naomi Rodgers as the adult Turner, is stunning in her portrayal of Turner. She may not possess Tina's famous growl vocally, but her voice is a powerhouse filled with emotion and finesse. She embodies the spirit of Turner every moment she takes the stage.
Ann Nesby as Gran Georgeanna (Tina's grandmother) is as sweet as she is wise.
Phyllida Lloyd of 'Mamma Mia!' fame, as Director has created a seamless production that hits with every song performance. Interweaving Turner's hits throughout the musical as not just 'concert moments,' but storytelling gives the songs new meaning and a fresh outlook.
Anna Mae's tumultuous relationship with her mother Zelma, (played by Roz White) is a slap of cold hard reality both with the young and older Turner. Garrett Turner as Ike made me grimace every time he was in view. Garrett's portrayal of the devil incarnate is mild in comparison to the real thing, but it was close enough. His maniacal, ego-driven, narcissist drug fueled character, isn't likeable in the least. Yet, Garrett pulled off a great performance. Performances with the Ikettes brings back great memories and showcases the intricacies of their early stage shows.
The musical numbers are downright amazing. "I Want to Take You Higher," the iconic "River Deep-Mountain High" (complete with Geoffrey Kidwell as Phil Spector), "Open Arms," "I Can't Stand the Rain," "What's Love Got to do With It," "We Don't Need Another Hero" and the incomparable "Proud Mary" (complete with Turner's legendary intro for the song), the list goes on. The final number "The Best," was high energy good old fashioned rock'n'roll. Just the way Tina likes it. TINA – THE TINA TURNER MUSICAL is an event. It is a culmination of a life worth lived; A glimpse into the life of one of the greatest performers of all time.  Best of all, like in life, the show has a happy ending.
Legally Blonde The Musical is a Delightful Reimagining for a New Generation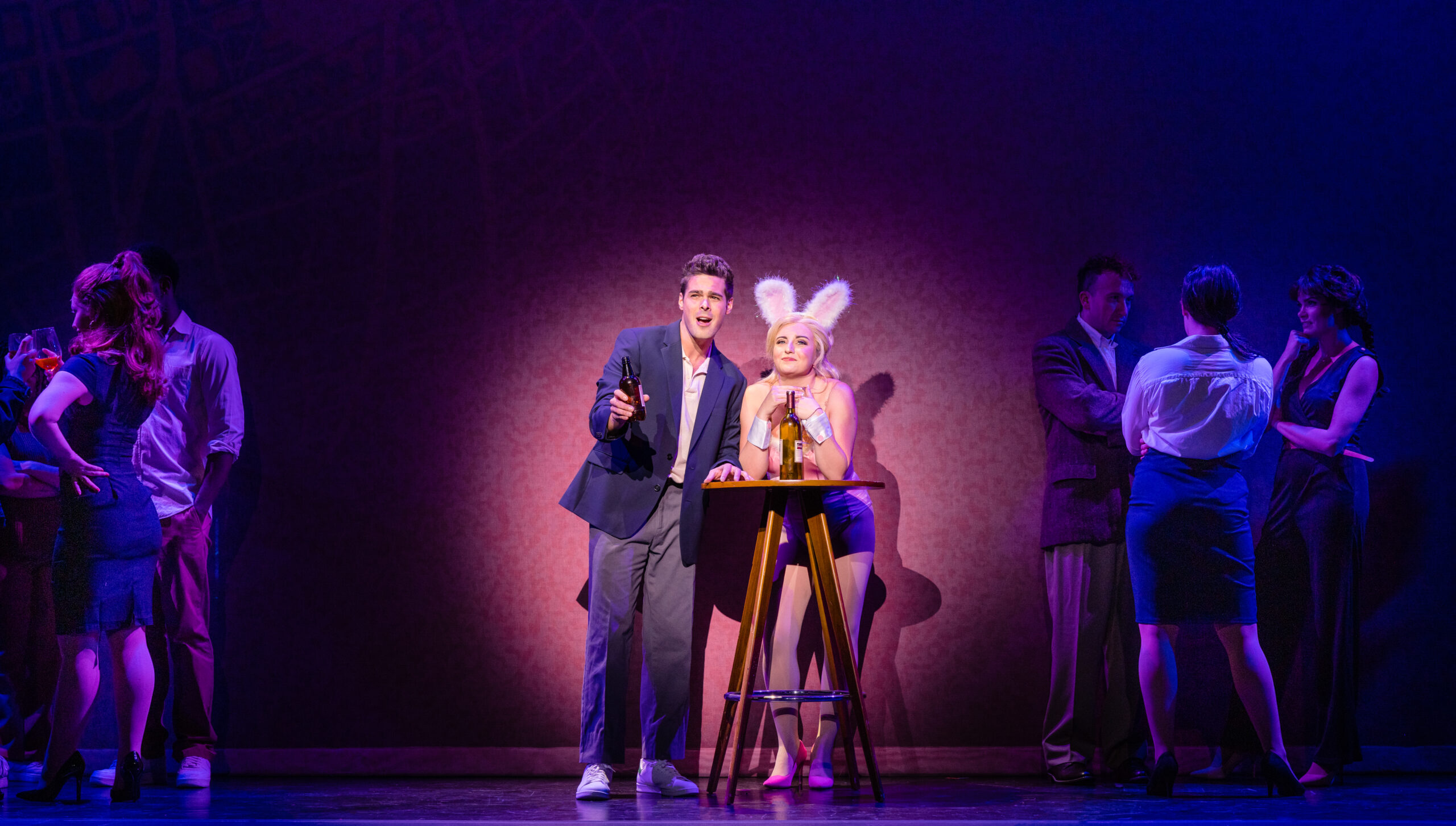 Big League's 2022-2023 tour of 'Legally Blonde The Musical' comes to an end this month at West Palm Beach's Kravis Center with its last performance on the 21st. You won't want to miss this high energy, fast-paced musical comedy.

(more…)