South Florida Native to Tony Award Winner
Broadway Star Rachel Bay Jones shares her origins in the industry and her most memorable experiences. 
Rachel Bay Jones' voice earned her a Tony Award for the hit musical Dear Evan Hansen in 2017, but her singing career started with singing Le Misérables in the shower as a child. 
Jones grew up in a household surrounded by theatre. With Shakespearean actors as parents who constantly played Broadway cast albums around the house, Jones' exposure to the industry was inevitable. Jones, who says she was extremely shy as a kid, credits her parents with breaking her into the world of acting. 
"I really got to see them be fabulous," Jones said. "They're such good actors, and it was really impressive to me. I was very shy, and it was a really odd choice for me to start acting, but I did.  It just seemed like a natural progression when I was young, and it was a great way for me to break out of all of that shyness."
Jones, who grew up in South Florida, began in theatre when she made the spontaneous decision to audition for a play along with her mother at the Broadway Palm Dinner Theatre. After her Nana made her a costume for the audition and she got the part, she was "hooked." 
"I was one of those kids where that was the only time where I felt like I was in my own skin," Jones said. "Which is such a funny thing to say when you're playing characters that are different, but it really felt like home." 
That initial experience led to Jones dropping out of high school to pursue her passion and eventually moving to New York at the age of 19. After some breakout success getting an ensemble role in the Broadway show Meet Me in St. Louis and going on some national tours, Jones made the decision to quit the business, not sure if this was the path she wanted to continue on. 
"I'd had a very rude audition experience, like borderline abusive, and it sort of snapped me awake for a second and I kind of realized, 'I don't know if I want to do this with my life,'" Jones said. "I love doing it, but the business is so hard sometimes, and I kind of realized that thing we do when we're young when we're like 'Wait I never chose this, I just fell into this thing.'"
She credits the birth of her daughter to her eventual decision to come back.
"I realized I want to be somebody that she can look up to," Jones said. "I want to have the kind of success that she can point to and say 'That's my mom, look what she did.'"
After doing some work in Miami, Jones returned to Broadway when she was 40 years old with the revival of Hair. 
Jones describes the struggles that came with returning to Broadway after so much time, where she no longer had her old connections and the novelty of being a "fresh face." 
"I wanted to show (my daughter) that I wasn't a quitter," Jones said. "The idea of sticking it out and the nobility of that courage wasn't something that I necessarily innately possessed. It was something I wanted to. I wanted to show my daughter that I had become that in order to be a role model for her, and that was my guiding light." 
After Hair, Jones got cast in the Broadway revival of Pippin, where she starred as the lead love interest. But in 2015, she originated the role of Heidi Hansen in Dear Evan Hansen, the mother of the title character, that would eventually win her a Tony for Best Featured Actress in a Musical. 
"It was an entirely original story, which is pretty rare these days," Jones said. "And the way that the writers and the creative team developed it, they developed it with us. A lot of us were there from the very beginning and it developed over time and so we really got to grow with the characters. The characters grew with us." 
The show, which won Best Musical at the Tony Awards, touched the hearts of many with its discussions of mental health that contributed to its mainstream success. Jones believes the show was special due to its realism. 
"What I loved about it was that the show was unafraid to show the things that we keep inside, that we think are ugly sides of ourselves," Jones said. "The things that show other people our beef, our rage, our fear, our anxiety, all of these things were suddenly just put up as part of the story … I really feel like that's such a rare and gorgeous experience."
Jones expressed apprehension at the idea of going to the Tony Awards after she was nominated, where she would potentially have to go on stage and give a speech. Her childhood shyness showed itself again. 
However, when the awards came around, she only felt overwhelming support and love. 
"When I was finally there, at the award show in Radio City Music Hall with all of my friends and my beautiful community of actors and creative people and producers, when I got up on stage to accept the award, it just felt like I was wrapped in a big hug of love," Jones said. "It was really beautiful." 
Now, Jones has been focusing more on film and television work as well as her 2023 concert tour, which is coming to Aventura Arts & Cultural Center on January 15th. 
When asked about her future goals, Jones left her options open, expressing contentment with her current path. 
"(I'm doing) a lot of these concerts, which I love," Jones said. "I love singing, and it gives me an opportunity to be in front of an audience again, but I do miss doing theater. So I'm really open for all of it right now. It's all happening, and I'm really thrilled about where it's going right now."
Legally Blonde The Musical is a Delightful Reimagining for a New Generation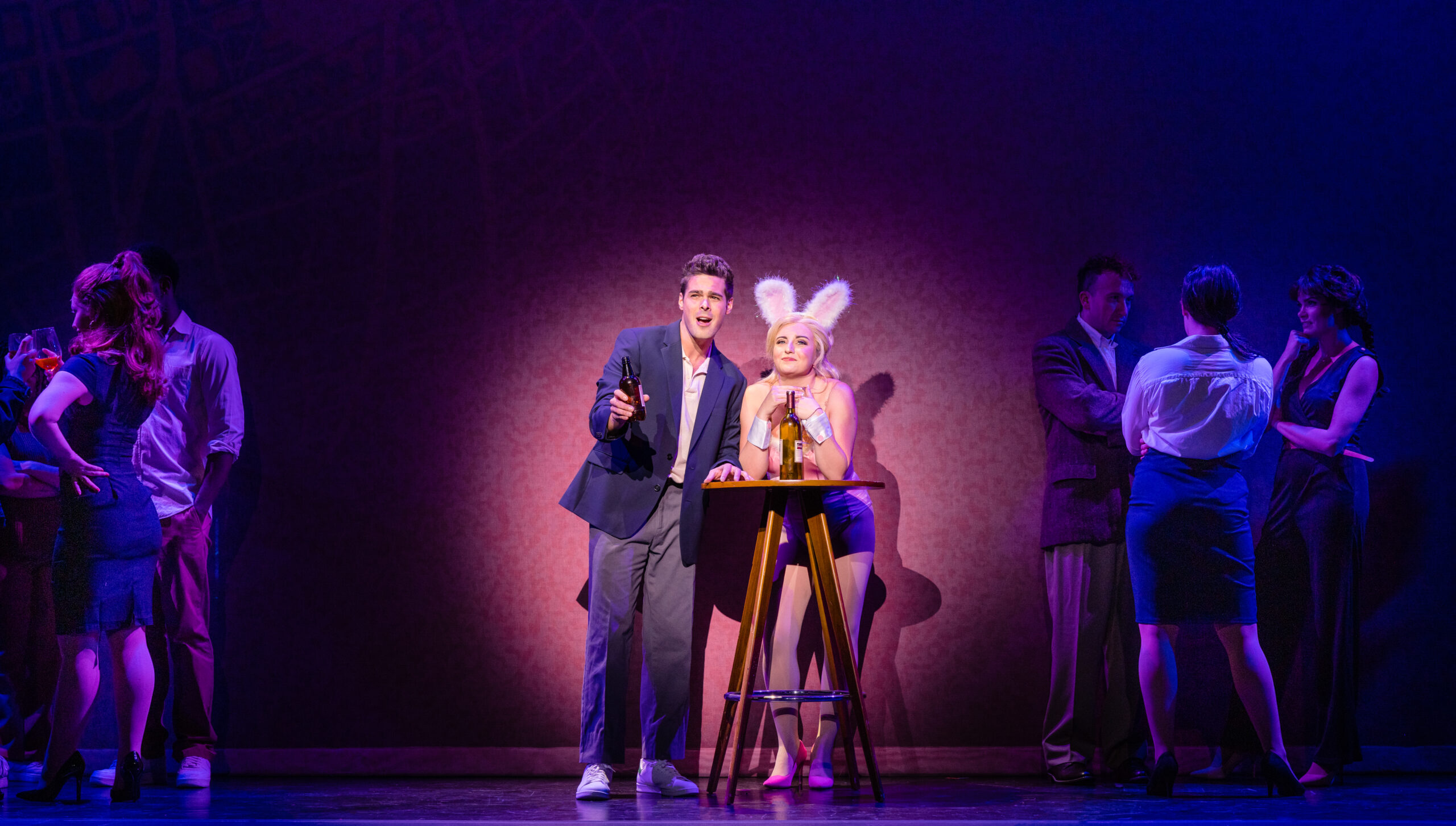 Big League's 2022-2023 tour of 'Legally Blonde The Musical' comes to an end this month at West Palm Beach's Kravis Center with its last performance on the 21st. You won't want to miss this high energy, fast-paced musical comedy.

(more…)