Primus – A Tribute to Kings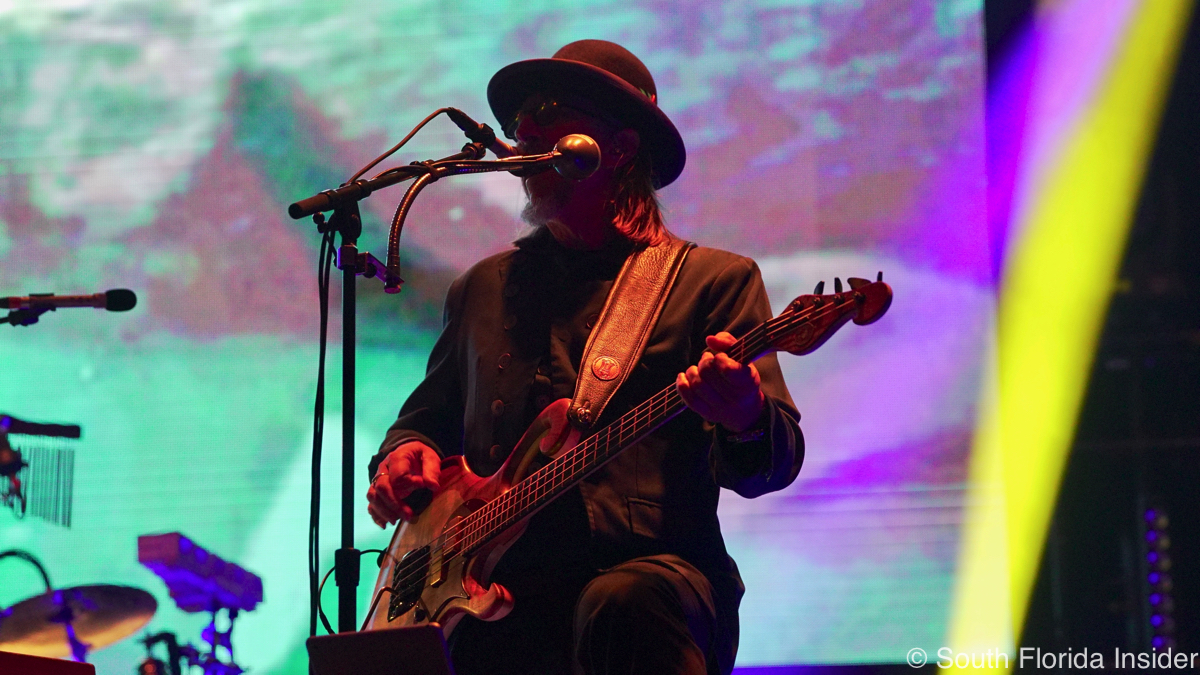 Les Claypool and Company Channel Their Innermost "Rush" Energy For An Amazing Two and a Half Hour Set – Review and Photos from the Primus Show at the Fillmore in Miami Beach 
Primus has always been a band that is incredibly hard to describe and yet so uniquely "one-of-a-kind" that it is impossible to confuse them with someone else. Even if you had never heard of them before, once you hear some of those funky slap-bass notes kick off a song, you immediately know "Oh, this is Primus. I get it now". But to truly understand Primus you have to experience it firsthand, and thats exactly what the good citizens of South Florida got to do last night at the absolutely bonkers sonic experience that Les Claypool and his crew of compatriots delivered to Miami Beach. Taking the stage at their usual haunt, the Fillmore, the gang performed in South Florida for the first time since 2014 Wonky Wonka and the Chocolate Factory tour.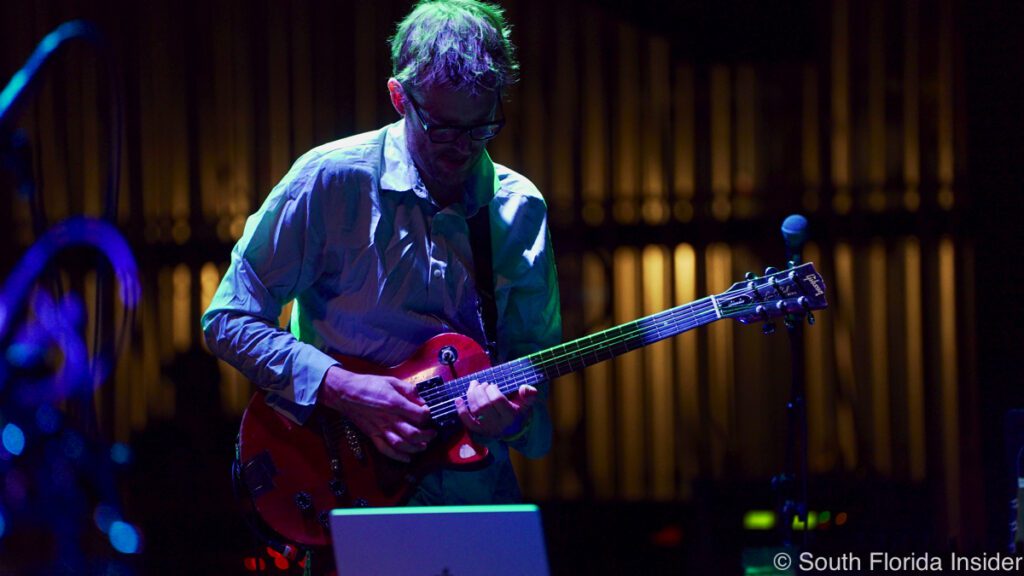 Opening up the festivities for the night was Battles, an experimental duo with a very interesting sound that combined catchy pop-song hooks with progressive metal drumming and looped guitar riffs. I was very impressed that two people could make such a wide variety of aural inspiration and especially do so live. I had not heard of these guys before the show, or so I though, but once they broke into Ice Cream I realized I actually had heard their music before on the television! After a few more songs that were stuck in my head the entire ride home, Battles departed the stage and the main event was primed to begin.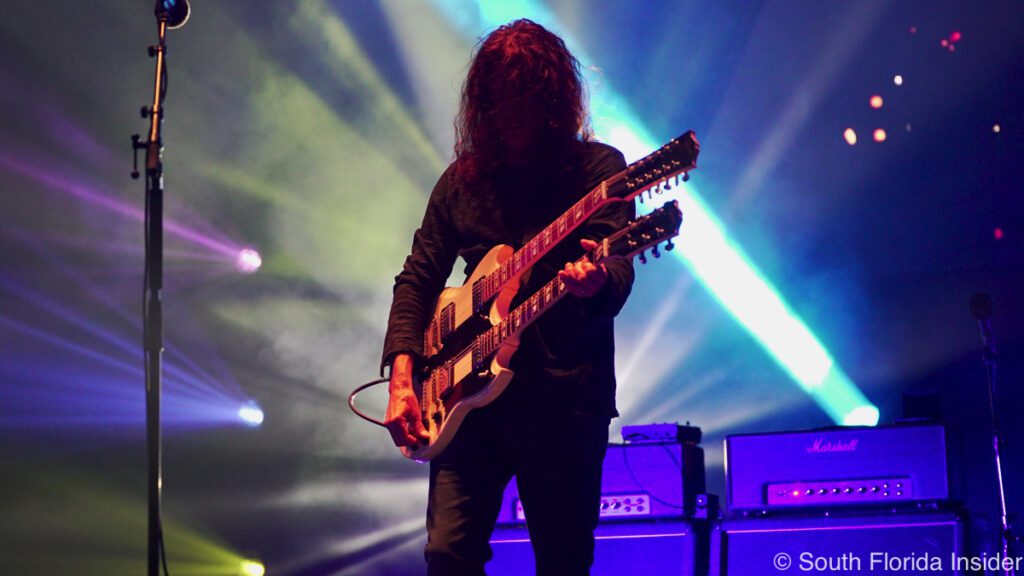 As chants of "Primus Sucks!" grew louder and louder, the lights finally dimmed and resident guitar wizard Ler LaLonde appeared on the stage sporting a killer looking Flying V as fog filled the room. Herb and Les finally stepped out of the shadows and onto the stage, and the show finally began. Wearing a pig mask and playing an upright bass guitar with a bow, viola style, Les kicked off the party by jumping right into Jilly's on Smack and what is perhaps their most famous song thanks to its inclusion in Guitar Hero 2 almost 15 years ago, John the Fisherman. One of my favorite parts of a Primus show is that no two shows are the same, with the band switching up their setlists every night. After a few more newer songs, including their latest release Conspiranoia, the band finished off their killer first set with My Name is Mud and Jerry Was a Race Car Driver, and a large banner with a crown and the words "Be Back Soon" appeared on stage as the gang took a small, well deserved break.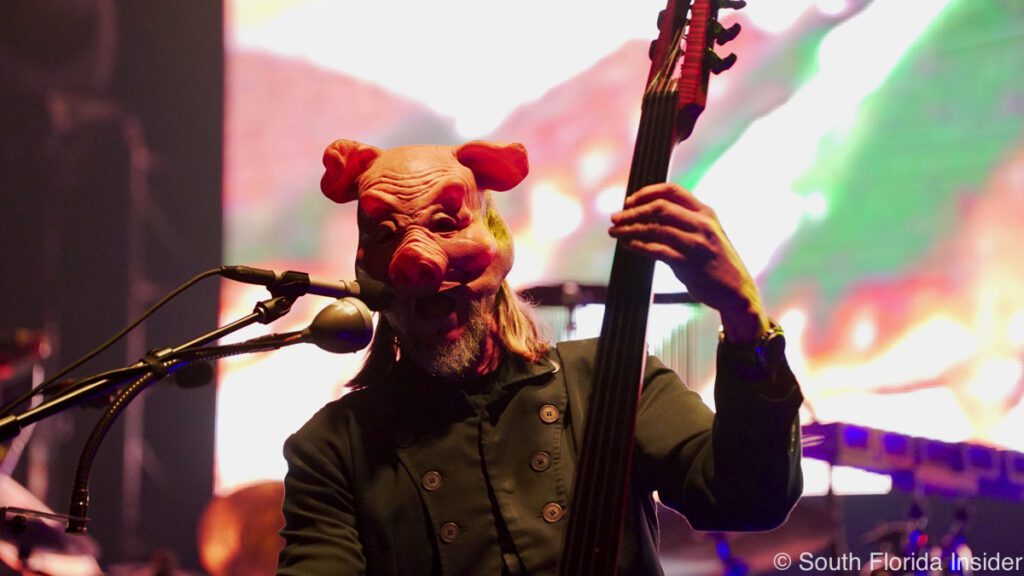 The second set of the show, and the namesake of the tour, was the entirety of the Rush album A Farewell to Kings. Paying tribute to one of their absolute favorite bands and the untimely passing of its drummer Neil Peart, Les and the gang decided to play their favorite album by the group front to back. As the lights dimmed once again, Ler once again appeared on stage with big hair and an even bigger guitar. Channelling his inner Alex Lifeson, he kicked off the intro to A Farewell to Kings on a "floating" acoustic guitar before switching to the band-accurate Gibson 335 as Claypool entered the stage donned in what appeared to be one half wizard robe, one half Japanese kimono.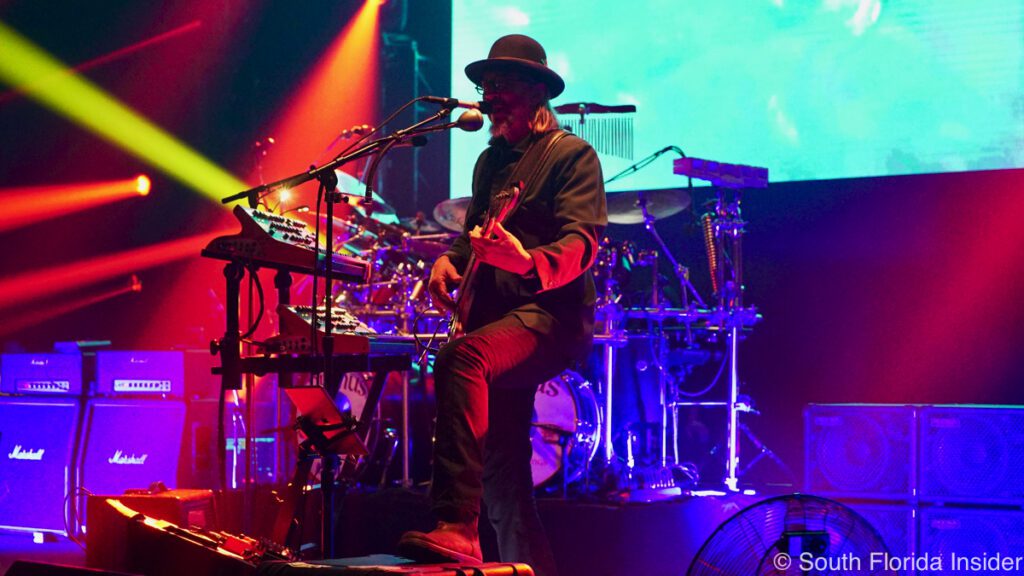 Proceeding to what is my personal favorite Rush song, Xanadu, the band switched off to double-necked guitars and basses for an even more visually impressive rendition of the more than 10 minute long song. Ler was able to show off his incredible guitar chops during the song's solos, and Les did an amazing version of Geddy Lee's vocals. It was the closest you could get to seeing Rush again, and the band finished off the rest of the album with an impressive dedication to sonic recreation. Even after two full sets the crowd was ever-hungry for more, and Primus was not one to disappoint. Re-appearing on the stage for a stunning three-song medley of an encore, the band debuted another new song, Follow the Fool as well as classics Lacquer Head and Southbound Pachyderm. Even after nearly three hours of non-stop Primus, the band finally left the stage to massive applause. Hopefully the band comes back down to South Florida soon, and if you ever get the chance to catch Les and the gang in person, whatever you do, don't miss out!
Welcome to Rockville 2023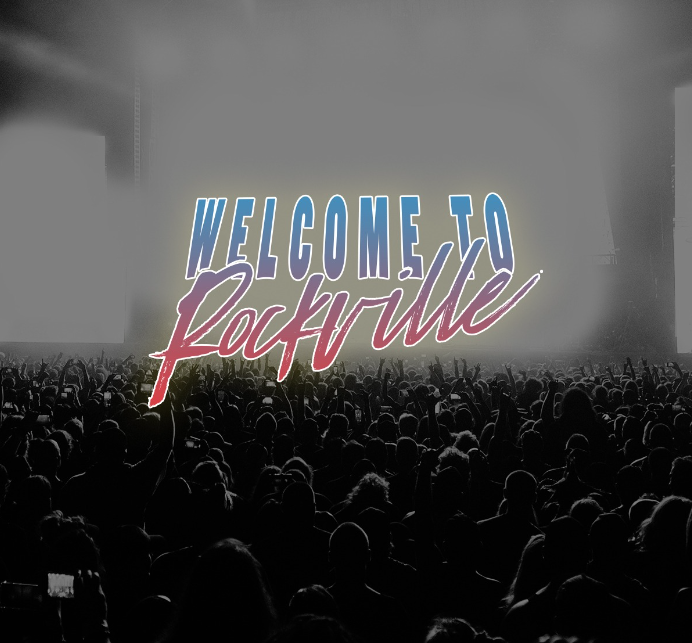 The Largest Heavy Music Festival In America Gets Even Bigger With Four Days Of Incredible Musical Madness – Feature on the Welcome to Rockville 2023 Festival at the Daytona International Speedway in Daytona Beach, FL