DANIEL CAESAR SHOWCASES SUPERPOWERS IN ORLANDO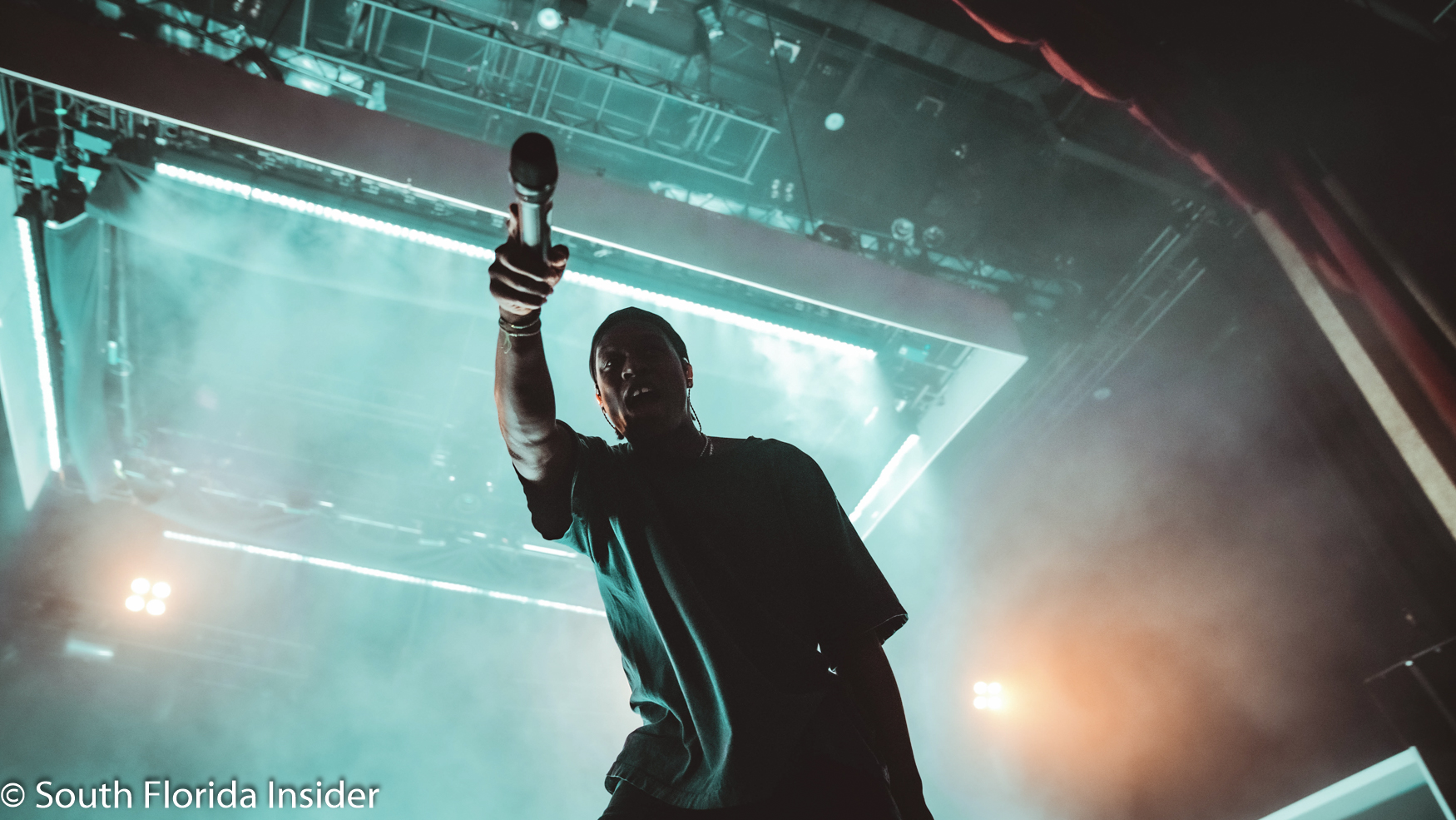 Daniel Caesar's 'Superpowers' World Tour Transforms Hardrock Café into a Musical Wonderland. -review and photos by Isaiah Stephens
September 23rd, 2023
On a rather calm Sunday night at the Hardrock Café, in Orlando, Florida, Daniel Caesar showcased his superpowers of visual storytelling and superb musical ability on his ninth stop of his "Superpowers" World Tour. The Hardrock, being located within Universal Studios "CityWalk", made an interesting sight to see as a stream of theme park goers left and a parallel stream of concert goers arrived. Daniel's performance, starting promptly at 9pm, sent 3,000 devoted supporters into a trance that would only be broken at the end of the show.
Amongst a three-piece band in a bassist, an electric guitarist, and a drummer, Daniel Caesar slowly commenced his performance with a surefire crowd-pleaser: "Ocho Rios." This melodic overture set the prevailing mood for the evening, a harmonious blend of sheer entertainment and mellowness amongst a floor of smoke that felt like clouds. Continuing with "Let Me Go," an undoubtedly catchy track with repetitive lyrics that the audience could easily follow, Daniel receded behind a thin white veil, as if a ghost had dissipated into thin air. His soft yet powerful voice echoed through the venue, accompanied by the chants of the crowd providing a backtrack of surround sound akin to a series of background vocalists. Daniel remained in his veiled cocoon for his next few hits, using his silhouette as a visual cue for beat drops and dance moves alike.
After setting a melodic vibe for the night, Daniel moved to a more upbeat song "CYANIDE" amongst the sudden drop of the curtains, as he stepped forward onto the stage. Daniel continued with this energy through the next few songs, moving purposefully back and forth across the stage, simultaneously pointing the microphone out over his sea of supporters. Not a single word was missed and Daniel let the crowd carry certain moments of his songs. As if his stage presence and crowd control wasn't masterfully executed enough, Daniel had one of his crew follow him on stage while his performance was live streamed on the long rectangular LED screens behind him. This imaginative idea yielded a plethora of candid moments from both Daniel's perspective on stage and his supporters' perspective. As if featured on a jumbotron, the crowd went berserk every time they saw their faces on screen and this clearly strengthened the symbiotic relationship between Daniel and his supporters.
Having turned the crowd up a notch, Daniel settled back into slower songs such as "We Find Love" and "Do You Like Me?," showcasing his skill on the piano with beautifully timed notes and rhythmic riffs, while serenading his audience. A single light illuminated Daniel from behind, creating a halo effect around him with stark contrast that yet again contributed to the whimsical yet ghostly vibe of the show. After, as he methodically got up from his piano and picked up his guitar, Daniel rolled into his biggest hits "Best Part" featuring the R&B artist H.E.R. and "Peaches," which symbolized perhaps the peak of the entire show. At this precise moment, it seemed as though every single soul in attendance was swept away by the music's hypnotic spell. The audience embarked on a collective odyssey, repeatedly serenading the choruses of both songs, their voices melding into a poignant and heartwarming symphony. This enchanting interlude was so profoundly moving that it felt as though time itself had stilled, and the desire for the performance to extend indefinitely coursed through the hearts of every attendee.
When what seemed like the final note reverberated through the venue, the reluctance to depart was palpable. It was as if no one was prepared to bid adieu to this sublime musical journey, and for a moment, it seemed as though the journey was indeed over as some fans began to exit the concert hall. However, in spectacular fashion and to the chants of an encore, Daniel gave the fans what they deserved and came back on stage to perform "Streetcar." Amongst a sea of cell phones and an ocean of tears, Daniel bid his supporters farewell as he ended the night.
With 23 stops to go of his 32-stop tour, Daniel Caesar proved to be a real-life superhero with real-life superpowers, and his prowess will only continue to get bigger and better.
Riptide Music Festival is Back and Better Than Ever!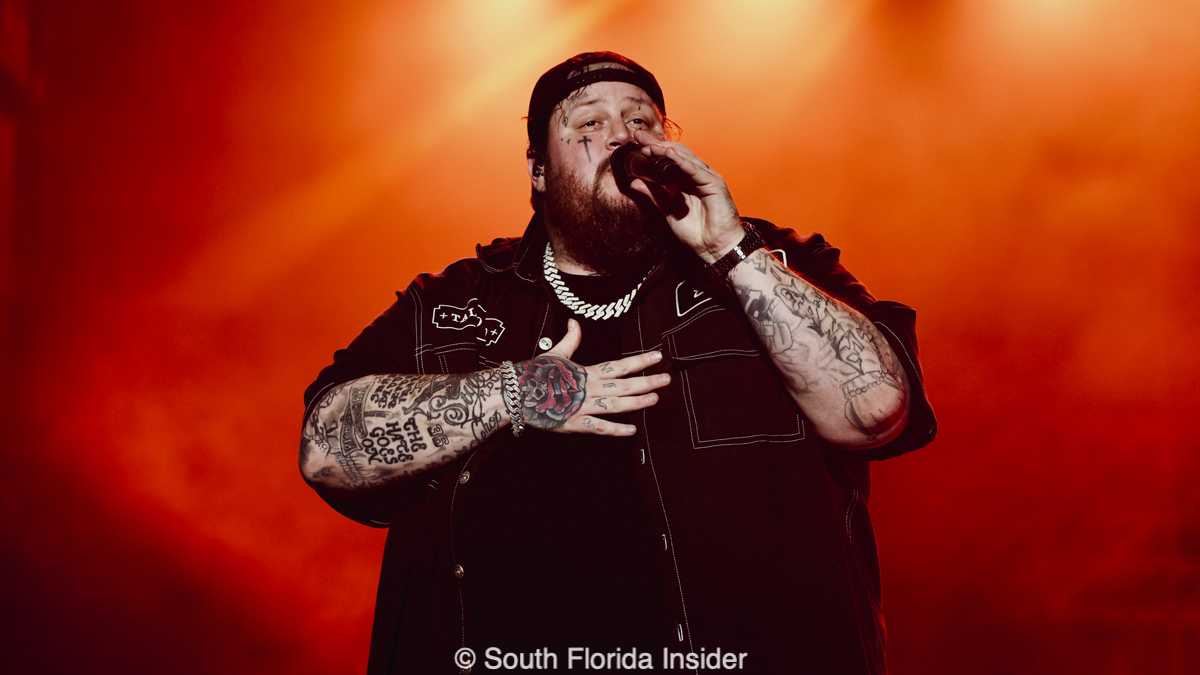 South Florida's Favorite Beachside Winter Festival Is Back With a Killer Lineup and an Incredible Show! – Review and Photos of the Riptide Music Festival in Ft Lauderdale, FL