MindTravel at the Frost Planetarium – REVIEW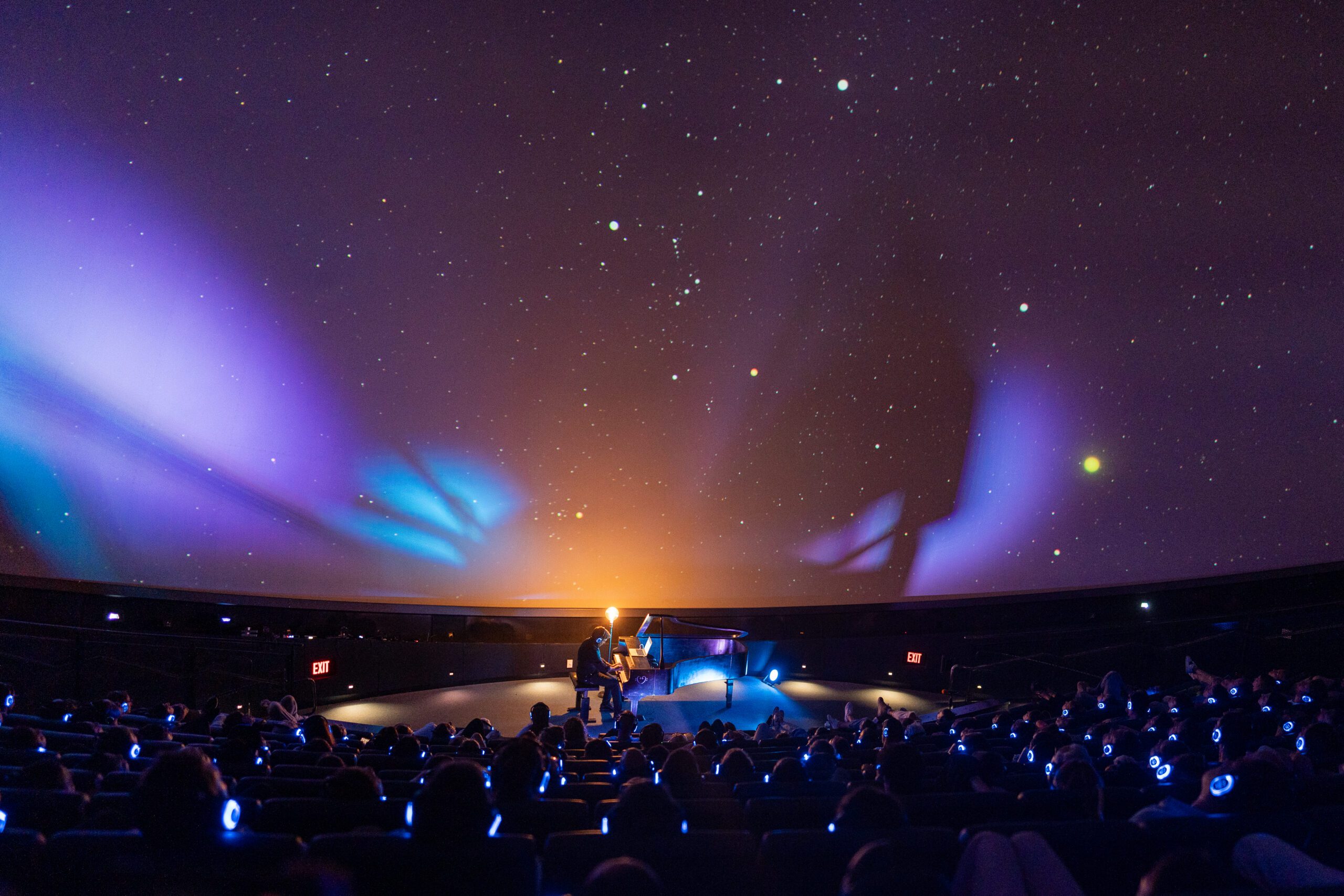 Beyond the Stars: MindTravel's Celestial Fusion of Music and Mindfulness.
September 17th, 2023
I recently got the chance to see the spellbinding performance MindTravel at the Frost Planetarium, and it made a lasting impression on my soul. Through this extraordinary and uplifting fusion of music, visual art, and mindfulness, an immersive journey that went beyond the bounds of conventional entertainment was produced.
I knew I was in for a treat as soon as I walked into the Planetarium. As individuals took their seats beneath the stunning dome that would soon take us into the depths of our mind, the atmosphere was brimming with anticipation.
The performance, led by the incredibly talented composer and pianist Murray Hidary, was nothing short of spectacular. Hidary masterfully combined classical and modern music forms in his piano pieces, resulting in a sound environment that was both emotionally evocative and intellectually demanding. He performed the piano with such amazing virtuosity and it was obvious that he put his heart and soul into every note. His soothing voice as he took you through this journey set you at a trance.
What sets MindTravel apart from other performances is the breath-taking visual projections on the dome's surface. The stunning imagery ranged from celestial bodies to intricate fractals, all meticulously synchronized with the music. It felt as if you were traveling through the cosmos exploring the vastness of the universe at the same time going deep into the human mind.
But, MindTravel is more than simply music and graphics; it also offers a meditation experience. Murray Hidary exhorts the audience to let go, be in the present, and delve deeply into their own feelings. It's a unique chance to practice mindfulness in such a distinctive and alluring environment. The audience was profoundly affected by the program's ethereal music, compelling graphics, and mindfulness exercises. It was as though we were all traveling together through the cosmos and our inner selves, and I could feel a genuine sense of calm and connection.
MindTravel at the Frost Planetarium is ultimately a magnificent and transformative experience that defies simple description. It is a visual feast for the eyes, a meditation for the soul, and a symphony for the senses. This is a must-see for everyone who enjoys music, practices mindfulness, or just wants an unforgettable immersive experience. You will be left with a renewed sense of awe and a stronger connection to the world inside and around you following this adventure, which will linger in your mind long after the last notes die away.
Stavros Halkias Brings a Night of No-Filter Comedy to South Florida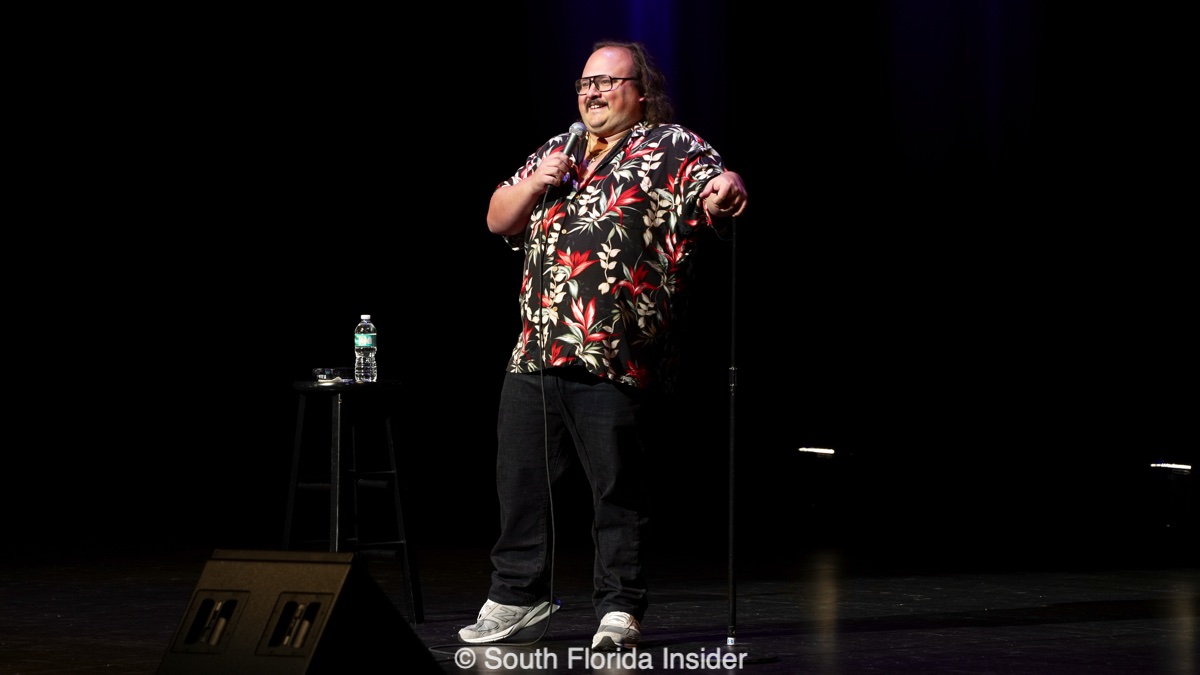 The Greek Gremlin of Comedy Brings His "Fat Rascal" Tour to the Beautiful Halls of the Au-Rene Theater – Photos and Review of the Stavros Halkias show at the Au-Rene Theater at the Broward Center For The Performing Arts in Ft. Lauderdale, FL