Karol G Performs Second Night of Stadium Tour in Miami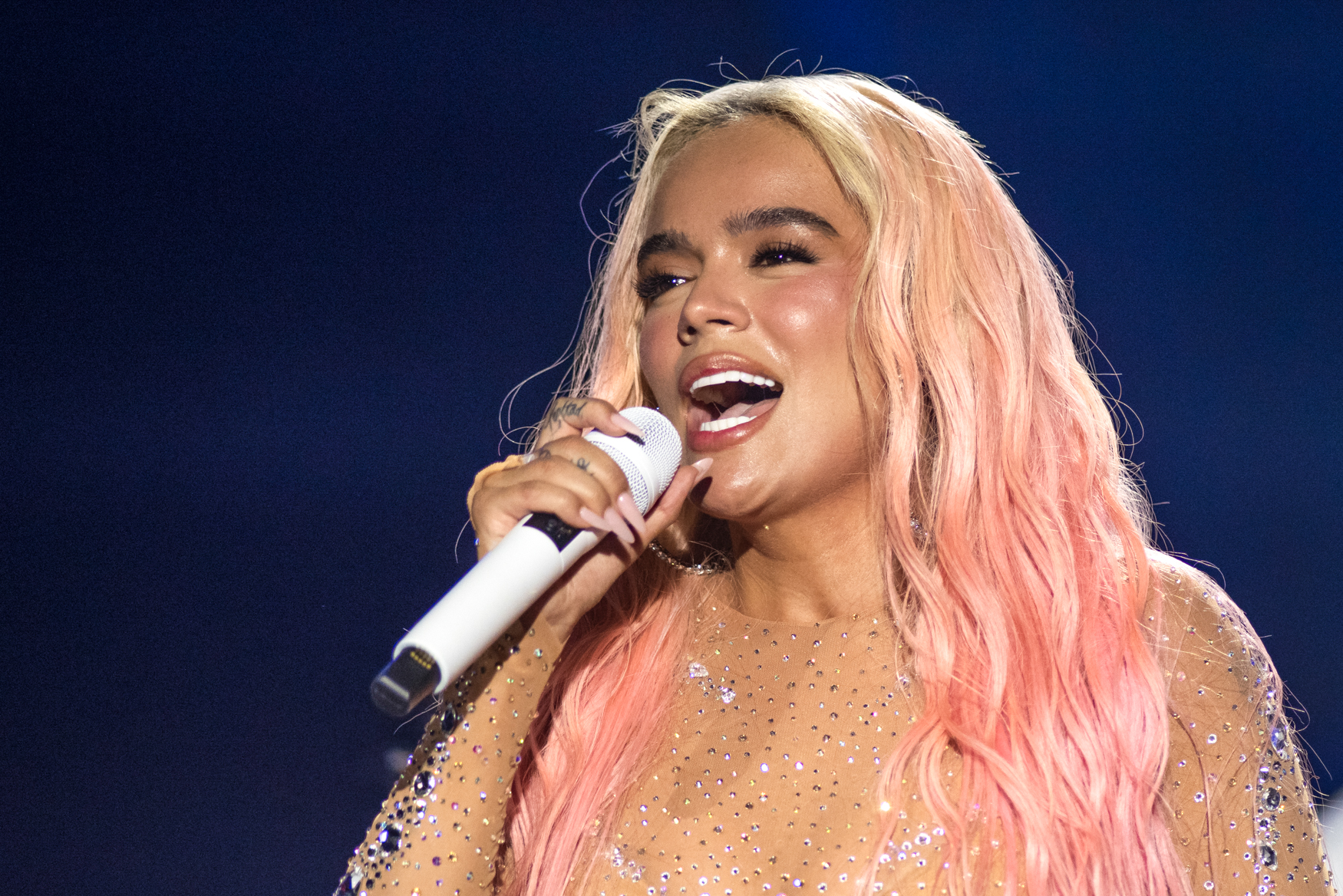 Karol G Ignites Miami's Night Sky: A Reggaeton Extravaganza at Manaña Será Bonito Tour.
August 26th, 2023
On Saturday Colombian superstar and certified Bichota Karol G brought the fuego to Miami's Hard Rock Stadium on night two of her engagement, as part of the all-stadium Manaña Será Bonito Tour.
The headlining tour is in support of her fourth studio album of the same name, as well as its B-side Bichota Season. The record is a critical and commercial smash, becoming the first all Spanish language album by a woman to reach the US Billboard 200. 
Consisting of fifteen shows, the tour kicked off in Las Vegas on August 10th, and will conclude in Boston on September 28th. Supporting act
Bad Gyal
kicked off the evening with a vibrant set, cementing her place as a Spanish artist on the rise. Then for over two hours, Karol G delighted fans with her unique reggaeton and Latin trap stylings.
The concert was a whole vibe, with a troop of background dancers, impressive stage setup with a catwalk, and a mermaid animated video to start the show, narrated by none other than Morgan Freeman. Karol G wore a sparkling sheer bodysuit and her signature pink hair, while her charisma and positive message kept the crowd of thousands singing and dancing the night away.
The artist is known for her outspoken advocacy of women's empowerment and sex positivity. Once turned down for a record contract in Miami, because the executives didn't think a woman would succeed in the world of reggaeton, this triumphant return says otherwise. Bichota Season is here y'all, and it's all about strong, fearless women leading the way.
A mid-concert torrential downpour only added to the unforgettable evening. After this night of music and magic, tomorrow is sure to be beautiful.
Karol G's setlist
1. TQG (Karol G & Shakira cover)
2. BESTIES
3. MI CAMA
4. EL BARCO
5. X SI VOLVEMOS
6. TUSA
7. AMARGURA
8. BICHOTAG
9. OKI DOKI
10. UNA NOCHE EN MEDELLÍN REMIX
11. QLONA
12. SEJODITO
13. PUNTO G
14. BICHOTA
15. EL MAKINON
16. CAROLINA
17. GATÚBELA
18. PERO TÚ (With Quevedo)
19. QUEVEDO: Bzrp Music Sessions, Vol. 52 (With Quevedo)
20. TA OK REMIX (Dancers Interlude)
21. Ocean
22. MERCURIO
23. A Ella
24. Créeme
25. MIENTRAS ME CURO DEL CORA
26. OJOS FERRARI
27. TUS GAFITAS
28. CAIRO
29. GUCCI LOS PAÑOS
30. 200 COPAS
31. MI EX TENÍA RAZÓN
32. MAMIII (Becky G & Karol G cover)
33. PROVENZA/ PROZENZA – REMIX
TIËSTO/ MAÑANA SERÁ BONITO REMIX
Karol G performs at Miami's Hard Rock Stadium. Photo by Geoffrey Clowes

Karol G performs at Miami's Hard Rock Stadium. Photo by Geoffrey Clowes

Karol G performs at Miami's Hard Rock Stadium. Photo by Geoffrey Clowes

Karol G performs at Miami's Hard Rock Stadium. Photo by Geoffrey Clowes

Karol G performs at Miami's Hard Rock Stadium. Photo by Geoffrey Clowes

Karol G performs at Miami's Hard Rock Stadium. Photo by Geoffrey Clowes

Karol G performs at Miami's Hard Rock Stadium. Photo by Geoffrey Clowes

Karol G performs at Miami's Hard Rock Stadium. Photo by Geoffrey Clowes

Karol G performs at Miami's Hard Rock Stadium. Photo by Geoffrey Clowes

Karol G performs at Miami's Hard Rock Stadium. Photo by Geoffrey Clowes

Karol G performs at Miami's Hard Rock Stadium. Photo by Geoffrey Clowes

3 Doors Down and Candlebox at Mizner Park Amphitheater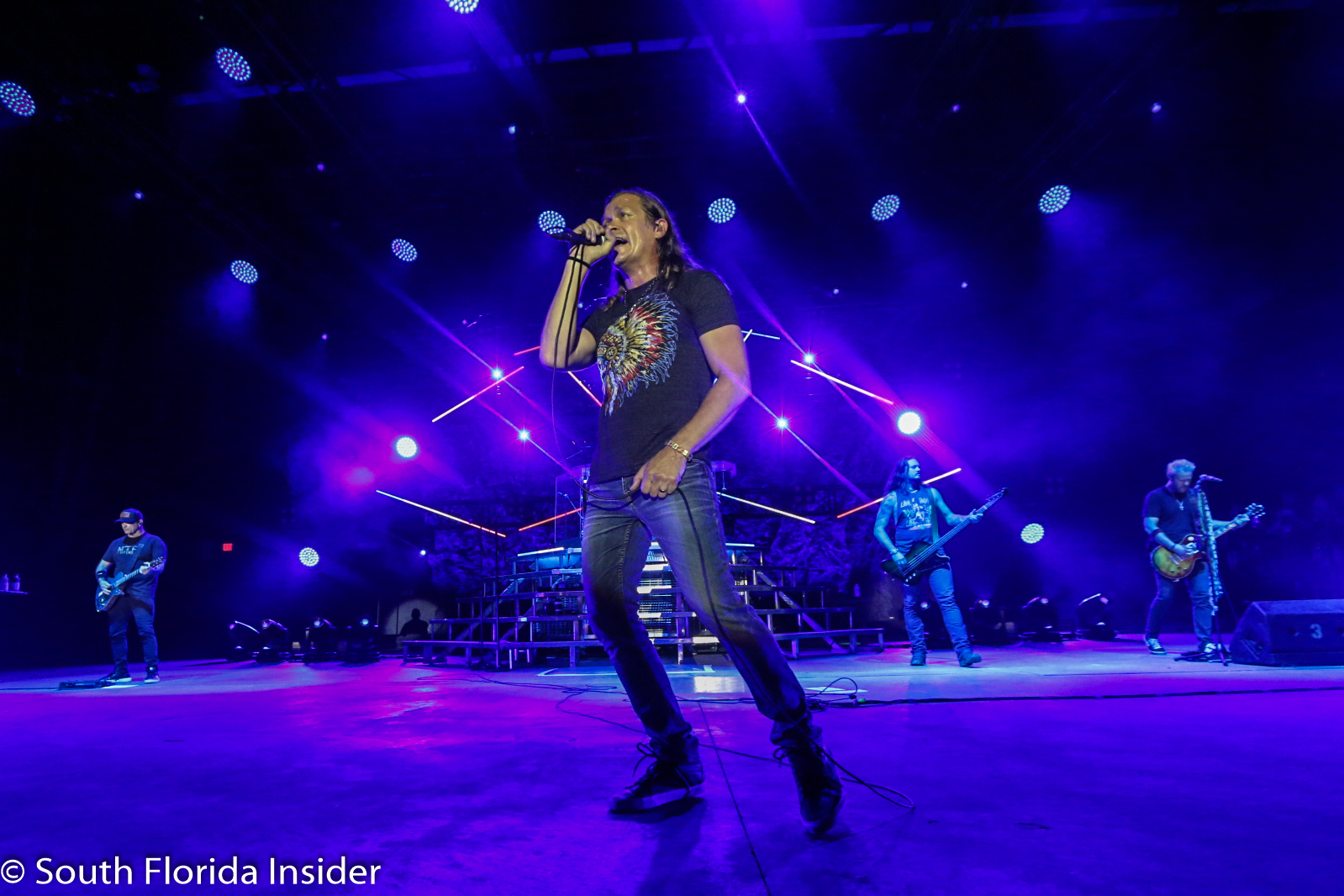 Rockin' Down Memory Lane: 3 Doors Down and Candlebox Set Mizner Park on Fire!


(more…)