Digital Equity Summit Empowers Miami's Latino Community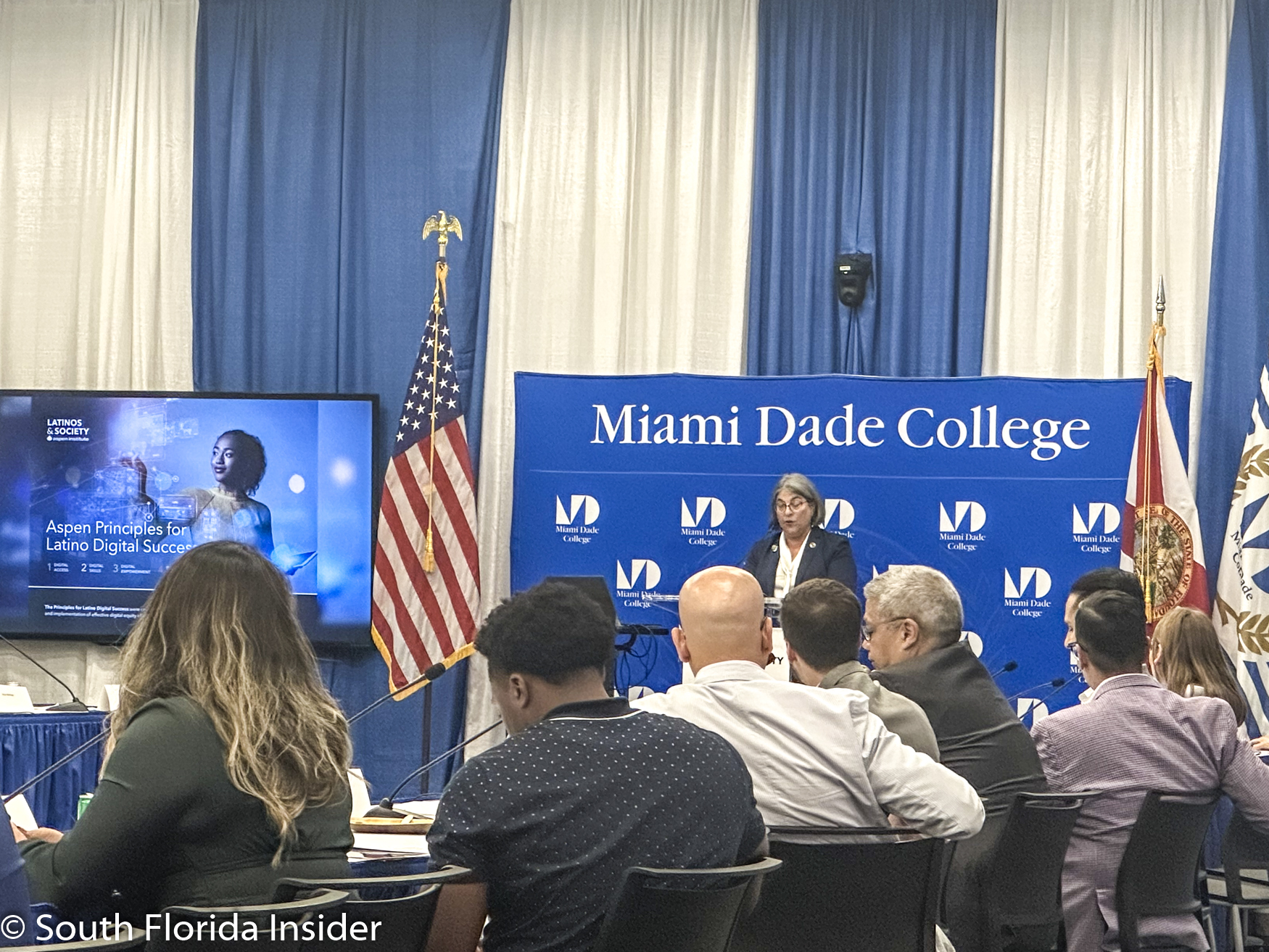 Empowering Miami's Latino Community: Aspen Institute Latinos & Society's Digital Equity Summit Spotlights Progress and Collaboration for Digital Success.
July 7th, 2023
In a rapidly changing world like we live in today, technological advancements have created new opportunities for automation; meanwhile leaving behind many in the workforce who lack the skills needed to fulfill their demands. This in turn has created what's called "digital inequity" which is the imbalance of the digital infrastructure that allows for easy "access, skills, empowerment and sustainability" in the workforce affording some people certain advantages over others in education, work and society.
To combat these challenges, the Aspen Institute Latinos & Society hosted their "Digital Equity Summit" at the Miami Dade College President's Boardroom, spotlighting Miami as a champion for digital success. Many were invited both on a federal and local level to participate and collaborate in the conversations of the summit including members of the Aspen Latino Digital Success Task Force and others such as: Hector Mujica, Head of Economic Opportunity for the Americas at Google.org and Emmanuel Caudillo, Senior Advisor, White House Initiative on Advancing Educational Equity, Excellence, & Economic Opportunity for Hispanics.
Miami Mayor, Daniela Levine-Cava, spoke on matters pertaining to the county's own initiatives such as, "Miami Connected," to combat digital disparity. In collaboration with other cross-sector partners, co-led by The Miami Foundation and Achieve Miami, the initiative is working to bridge the digital divide and make Miami-Dade the most technologically inclusive county in the nation.
With Hispanics being nearly 72% of the Miami-Dade population, according to 2020 U.S. Census figures, the Aspen Institute Latinos & Society's mission focuses on nurturing and growing economic opportunities to build intergenerational wealth in Latino communities. According to the Executive Summary in the Aspen Institute Latinos & Society's "Aspen Principals for Latino Digital Success," "high-quality jobs in high-growth sectors also represent a stepping stone for many entrepreneurs, who learn the skills and the rules of a given market and then move on to start their own businesses, with increased chances of succeeding and scaling up," which also in effect provides the catalyst for the creation of generational wealth for their families. 92% of jobs require digital skills, yet 57% of adult Latinos have little to no digital skills training, compared to only 31% of the general population who are lacking that same training.
By empowering these communities with the data, the tools, access to networks and investments needed for economic growth and resiliency, Miami Dade continues to be well known as a Latino hub with growing digital equity through current innovative programs provided on all levels of the playing field, including an effort by Federal programs and other State to Local initiatives.
Also present at the summit, was Chief of Staff Narda Jones who was speaking on behalf of the Federal Communication Commission (FCC) Chairwoman Jessica Rosenworcel. Narda Jones spoke regarding the FCC's own initiatives as well, focusing on "access and affordability" while also combatting cost, being a leading barrier of digital equity for the Latino Community. According to the FCC's website, the Affordable Connectivity Program is a "long-term $14 Billion dollar project aimed to help ensure we can all afford the internet connections we need for work, school, healthcare and more." This program allows eligible households to benefit from a discount of up to $30 for broadband services and can even receive a "one-time discount of up to $100 to purchase" a device in which to use those services. Such devices include: "a laptop, desktop computer, or tablet from participating providers" so long as the eligible participants contribute more than $10 and less than $50 towards the purchase price.
Regardless of the benefits provided to the community, it occurs as if there are some details left behind when considering all it takes to sustain a household's quality of life, such as perhaps food and shelter. Though when speaking to Diego Deleersnyder, who is the Associate Director for Policy & Research of Aspen Institute Latinos & Society, he highlighted how that even though there is "no one-size-fits-all" for individual circumstances of each family, internet basic cable does allow for everyone to participate and be included in the digital ecosystem which connects them to bigger and more expansive opportunities in a competitive market. Even doing online transactions through a smart device allows for connectivity to transact business, unless otherwise they were to travel to a nearby bank to access an ATM machine, which he noted in "dessert bank areas" it could be miles and miles away and with lack of resources, that could present major day-to-day challenges.
Mayor Daniela Levine-Cava also noted during the summit that to not further perpetuate a wider income gap, Miami-Dade has focused on providing essential tools that allows for greater economic opportunity, connecting people to education, jobs, and each other. Consequently, a plan was created to develop a "Broadband 'AAA' Assessment" for "access affordability and adoption" keeping cost at the forefront of the matter that has been hindering Latinos from being included in the digital ecosystem.
To conclude, the Aspen Institute Latinos & Society, has demonstrated through the continued effort of organized events such as the "Digital Equity Summit" that without digital inclusion the country overall misses out on an opportunity to excel in a rapidly advancing technological world. Through their united efforts, collaboration, and partnership between local and national leaders of the cities where they are currently working in, new infrastructure has been created aiming towards digital equity. As noted by Diego Deleersnyder, spreading out these resources through a trusted source of channel to the community has an impact that empowers family households to take advantage of such digital inclusion. To bring together these ideas and showcase them to the community at large, the Aspen Institute Latinos & Society invites expert institutions working on the topic at hand and then commits these experts to bringing their ideas and policy recommendations to each of the cities where they are presently working, creating new infrastructure for digital inclusion. Miami, having one of the top largest economies in the world, has demonstrated how an investment in the Latino community is an investment to the country as a whole. These innovative programs are imperative not only because of their own growing population but because of the country's overall need for digital equity.
For further information, please visit:
https://www.aspeninstitute.org
https://getinternet.gov for benefits
Aspen Latino Digital Success Summit. Photo by Joshua White

Aspen Latino Digital Success Summit. Photo by Joshua White

Aspen Latino Digital Success Summit. Photo by Joshua White

Aspen Latino Digital Success Summit. Photo by Joshua White

Aspen Latino Digital Success Summit. Photo by Joshua White

Aspen Latino Digital Success Summit

Aspen Latino Digital Success Summit

III Points Returns to Miami in 2023 With A Killer Lineup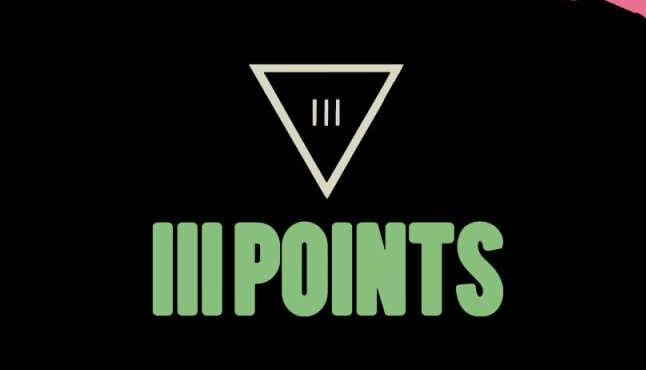 The III Points Music and Art Festival is Back With an Incredible New Lineup and Amazing Art Experiences for the 10th Year – Feature on the Upcoming III Points Music and Art Festival