Hope Through Football: Rod Woodson's Inspiring Journey from Gridiron Glory to Empowering Youth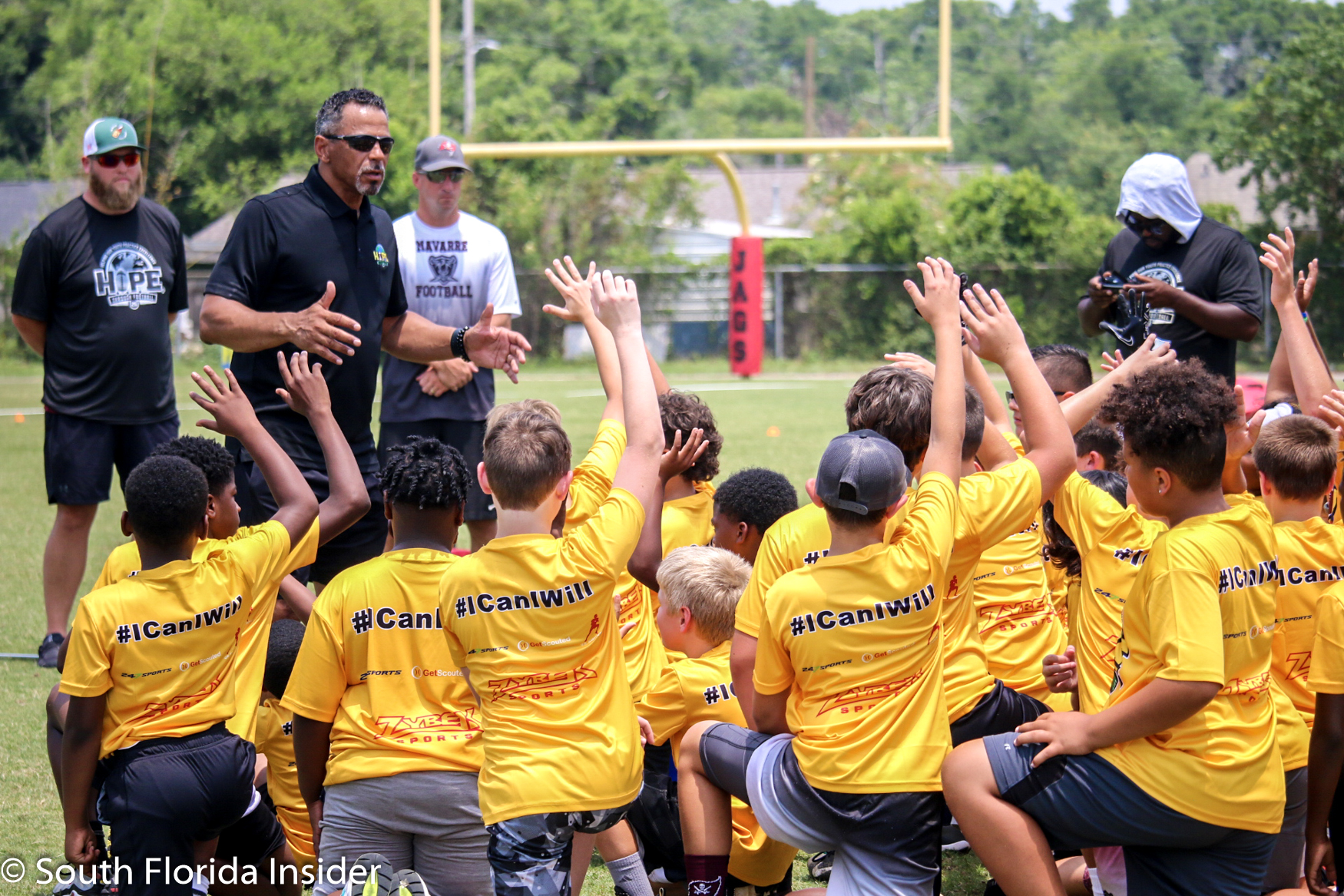 NFL Hall of Famer Rod Woodson Creates 'Hope Through Football' to Empower Youth with Life Lessons on and off the Field.
June 9th, 2023
Rod Woodson, the NFL Hall of Famer, had always been passionate about giving back to the community. After retiring from his illustrious football career, he focused on organizing football camps and charity events in his hometown of Fort Wayne, Indiana. However, as he transitioned into the media and coaching realms, he felt the urge to find a new way to make a positive impact on young lives.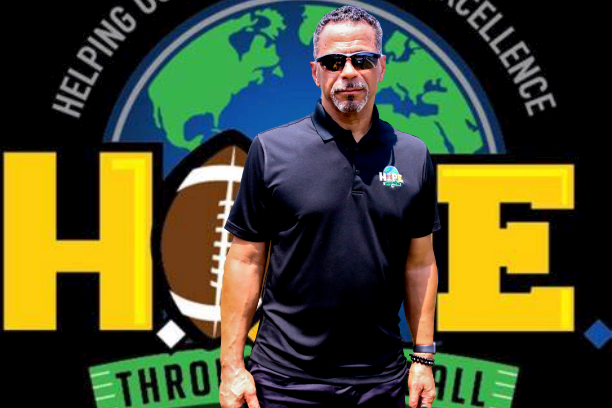 In collaboration with a dedicated team, Rod embarked on a mission to create a program that would combine football and life lessons, with the aim of empowering kids from diverse backgrounds. Thus, "Hope Through Football" was born. This initiative sought to teach children valuable skills such as teamwork, perseverance, and self-belief, both on and off the field.
Rod understood that football could serve as a powerful tool for personal growth. Regardless of their differences in economic status, religion, or upbringing, the kids who participated in Hope Through Football shared a common goal when they stepped onto the field. They learned to collaborate with unfamiliar faces and work together towards a shared objective.
The program's motto, "I can, I will," was a constant reminder for the young participants to believe in themselves. Rod emphasized the importance of self-belief and encouraged the kids to carry this mentality into every aspect of their lives, including academics and daily interactions. He reminded them that being a student-athlete meant prioritizing education and personal growth, as these qualities would shape them into better individuals in the long run.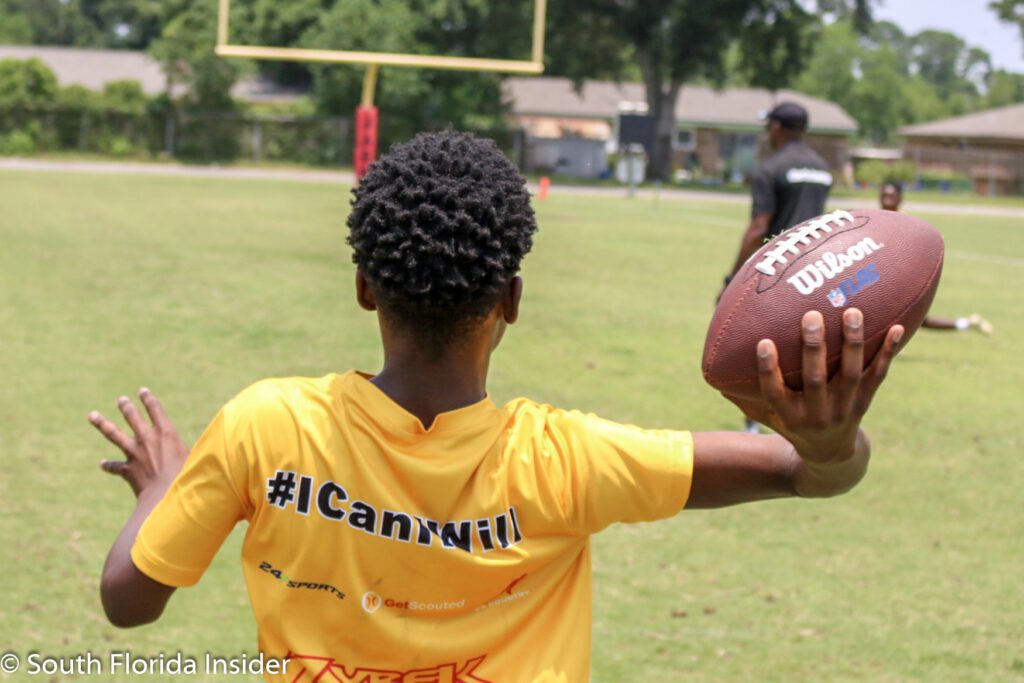 Rod also emphasized that continuous learning and growth were vital, even for those who already seemed to excel in their pursuits. He shared anecdotes from his own career, highlighting the importance of mental fortitude and adaptability in achieving success, which he learned from the legendary Coach Chuck Noll. He believed that athletes who cultivated their mental agility would be better equipped to leverage their physical talents and thrive in their chosen sports.
Injuries were an inherent part of the game, and Rod knew this firsthand. He had undergone five knee surgeries throughout his career, but he never allowed setbacks to dampen his spirit. Rod encouraged the young athletes to view obstacles as opportunities for growth and to cultivate adaptability and resilience. He urged them to remain focused and determined, even when faced with challenges that seemed insurmountable.
During the interview, Rod revealed his love for track and field. He had been a talented track runner and even held the fourth fastest time in the world for the 110 hurdles in 1987. However, as a professional football player, he was unable to pursue a career as an Olympic runner due to the strict rules at the time. Still, he cherished his track days and acknowledged the impact that his athletic background had on his football career.
Rod's dedication to maintaining his speed and agility throughout his football career was evident. He reminisced about his training sessions with his teammate Carnell Lake, where they combined track, swimming, lifting and field workouts with their football practice. Carnell's presence pushed Rod to work harder and continuously improve, showcasing the importance of healthy competition and camaraderie among teammates.
As the interview came to a close, Rod reflected on the ultimate goal of Hope Through Football. While there were many important values and lessons imparted to the young athletes, Rod believed that instilling a seed of self-belief was the most crucial. He wanted the kids to understand that believing in themselves was the first step towards achieving their goals, and with time and nurturing, their potential would blossom.
When asked about his predictions for the next Super Bowl winner, Rod couldn't help but highlight the strength of the Kansas City Chiefs. Their consistent performance and the evolution of their quarterback, Patrick Mahomes, made them a formidable team in his eyes.
Lastly, Rod expressed his hope to see his teammate, Carnell Lake, join him in the Pro Football Hall of Fame. He believed that Carnell's skills surpassed those of many other safeties who had already been inducted. However, regardless of who earned the honor, Rod acknowledged the special bond that connected all Hall of Famers, considering them his brothers for life.
As the interview concluded, Rod remained dedicated to his mission of making each community a better place through football. Hope Through Football continued to grow, planting seeds of self-belief in young hearts, nurturing their growth, and inspiring them to become exceptional individuals both on and off the field.
Video Interview available HERE.
Tyler Herro's Youth Basketball Camp is a Slam Dunk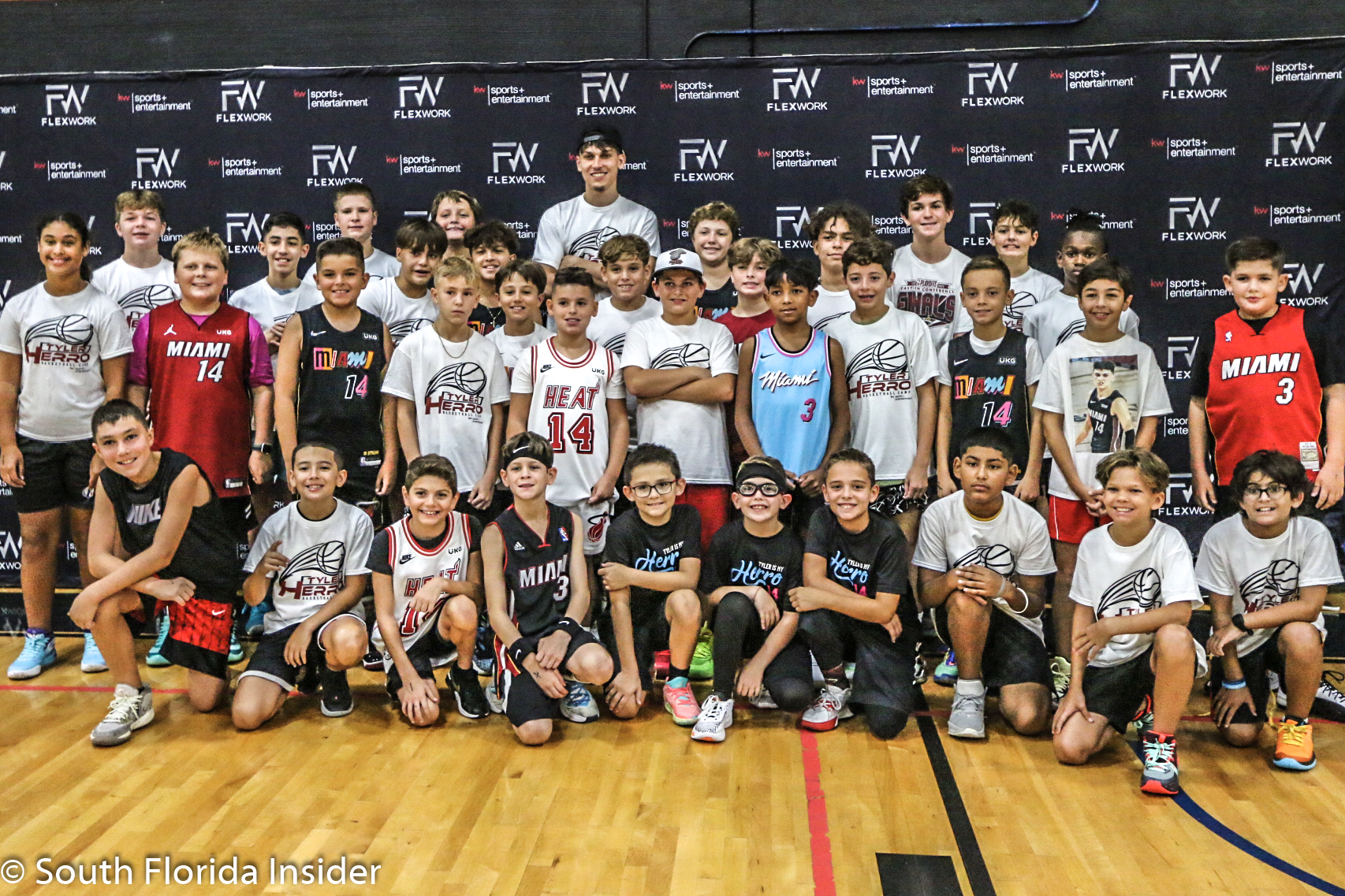 Tyler Herro's Youth Basketball Camp at Pick A Ball Sports Complex: A Slam Dunk Experience for Young Hoops Enthusiasts.