Beetlejuice The Musical: REVIEW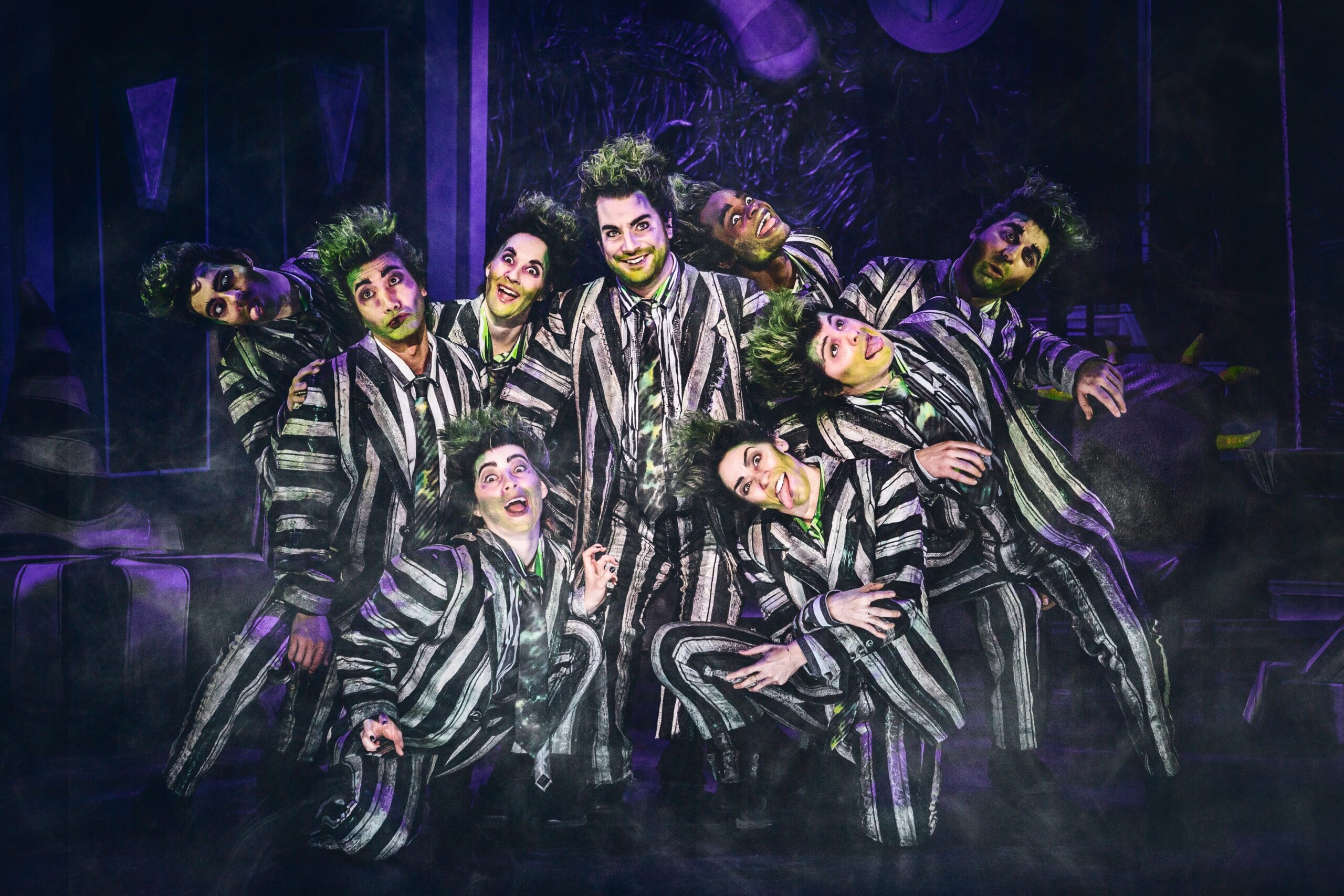 Beetlejuice: A Dementedly Funny and Outrageously Entertaining Broadway Spectacle.
June 14th, 2023
Beetlejuice, the Broadway musical led by the award-winning actor Justin Collette in the main role, is a production that defies expectations and takes audiences on an outrageous adventure filled with laughter, energy and unforgettable performances. From the moment the curtains rise, the show grabs your attention with its opening number, "Show About Death," which is the complete opposite of what you'd expect as it's incredibly lively.
One of the standout aspects of Beetlejuice is its neurotic offbeat and dark humor. It delivers jokes and gags, sometimes with a modern touch, that will have you laughing uproariously. The energy throughout the performance is truly out-of-this-world, with the cast fully committed to their roles and delivering their lines with impeccable timing. However, the physical comedy is abundant as well, and the performers masterfully execute it, leaving the audience in stitches.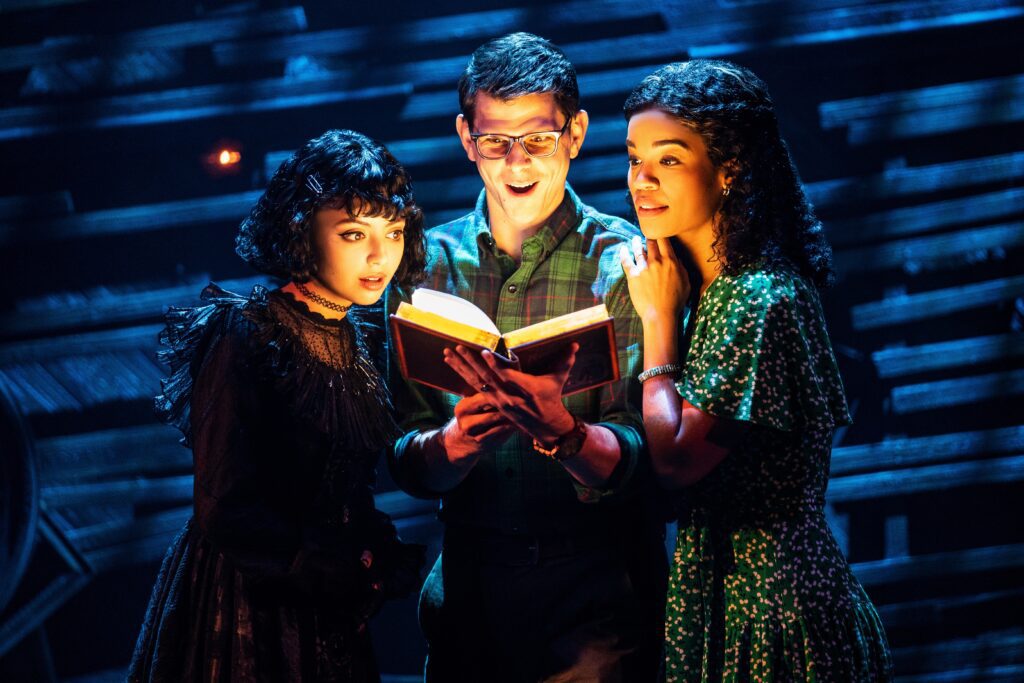 While Beetlejuice may not be exactly like the movie you remember, this departure from the original source material is far from negative. The musical embraces its own unique vision and successfully brings the beloved characters to life in a fresh and exciting way. Justin Collette's portrayal of the mischievous and charismatic Beetlejuice is a true highlight, showcasing his talent and captivating the audience with every scene. He'll have you nearly dying with laughter.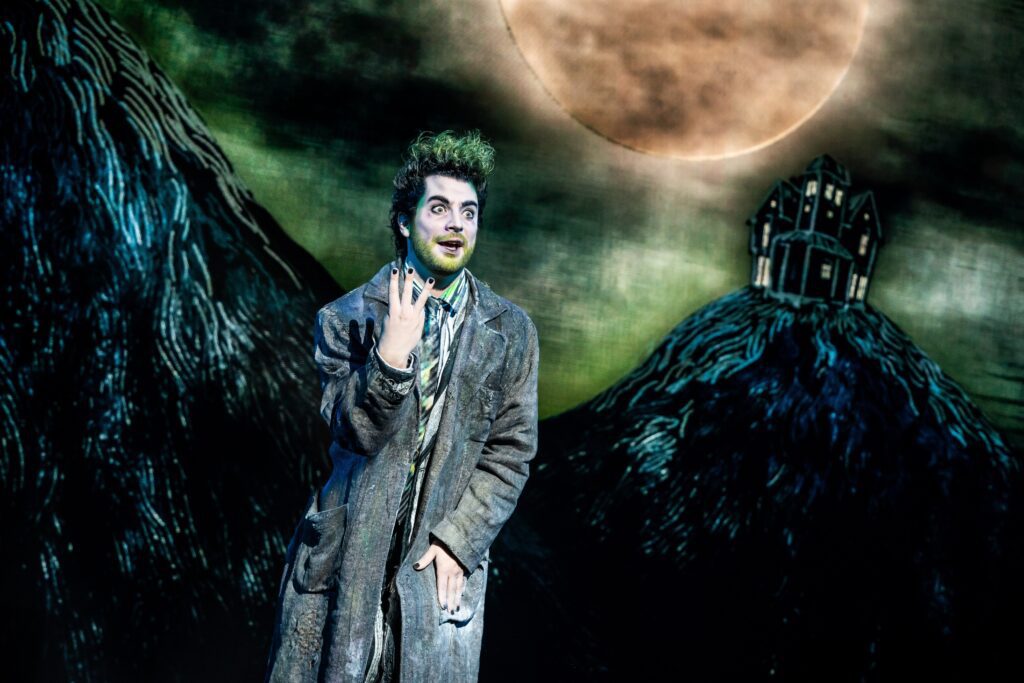 However, two other standout performers were Kate Marilley (Broadway's Flying Over Sunset) playing the eccentric Delia and Isabella Esler playing Lydia. Marilley was a hilarious nut from start to finish, especially with all her quirky mannerisms.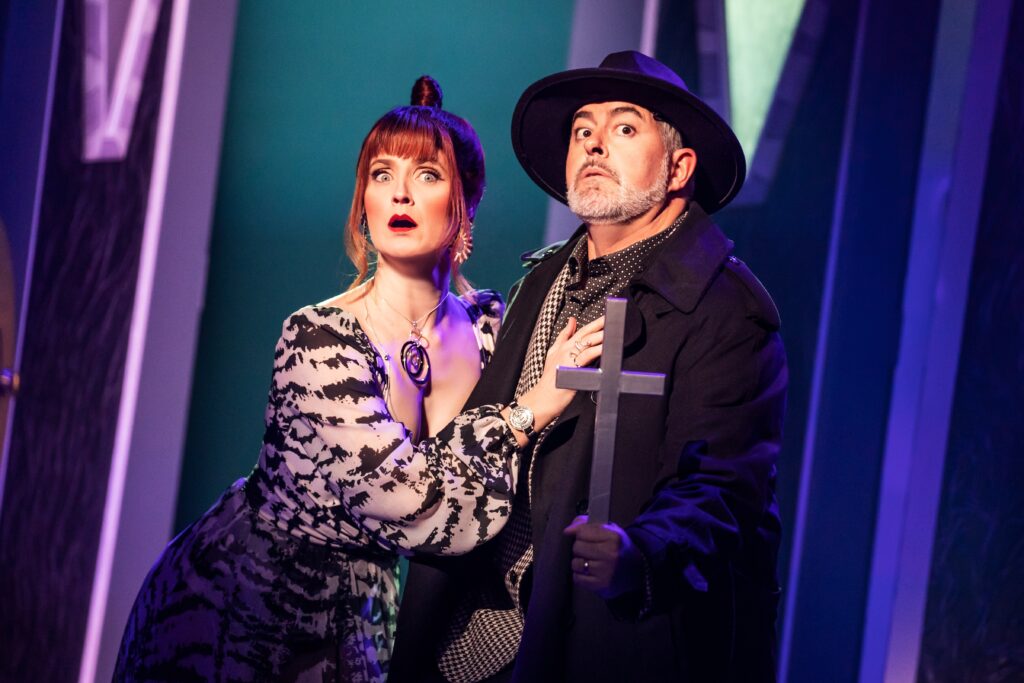 Yet, Esler absolutely killed it in her role, which is incredible to think since this was her professional debut. She left a a lasting impression with her incredible vocal chops and added an extra layer of depth and emotion to the character. The audience and I were just in awe of her talent.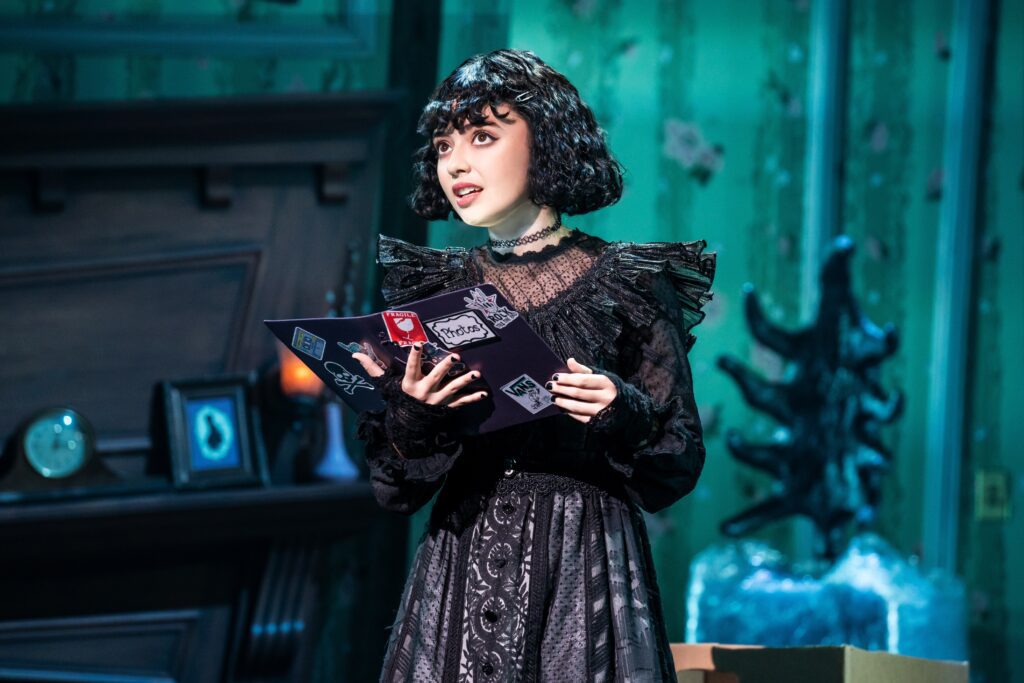 The production values of Beetlejuice are simply outstanding. Everything from the meticulously crafted props and stunning costume designs to the intricate stage design is a visual feast that immerses you in the world of the show. The special effects and lighting further elevate the experience, adding to the craziness and adventure unfolding on stage.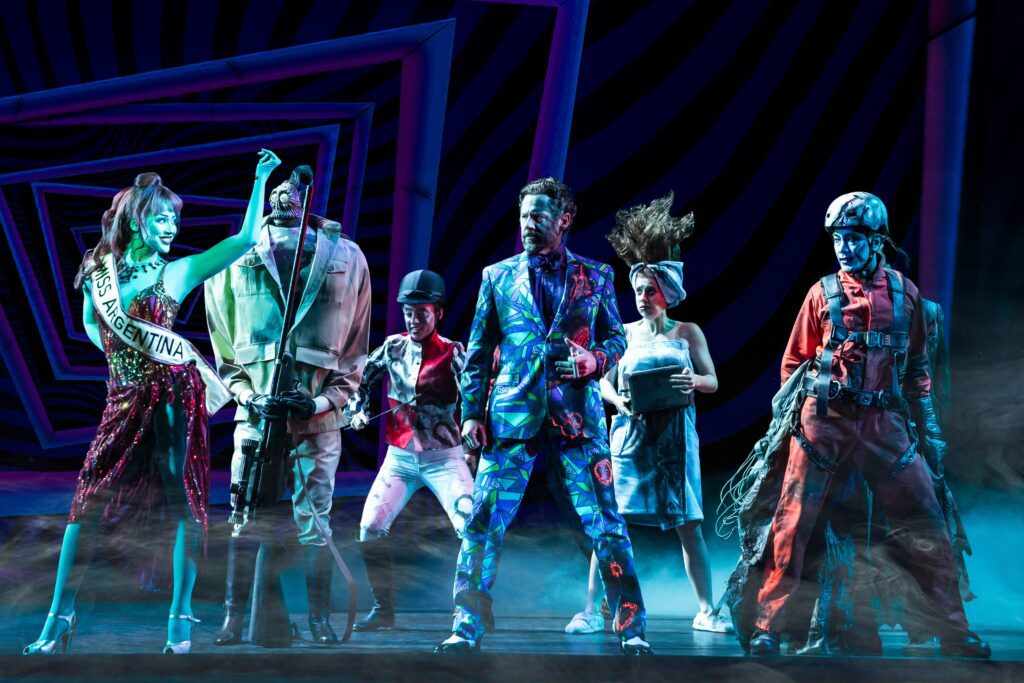 It's important to note that Beetlejuice does contain mild profanity and adult humor, making it less suitable for youngsters. However, for mature viewers, these elements contribute to the overall irreverent and wild nature of the show.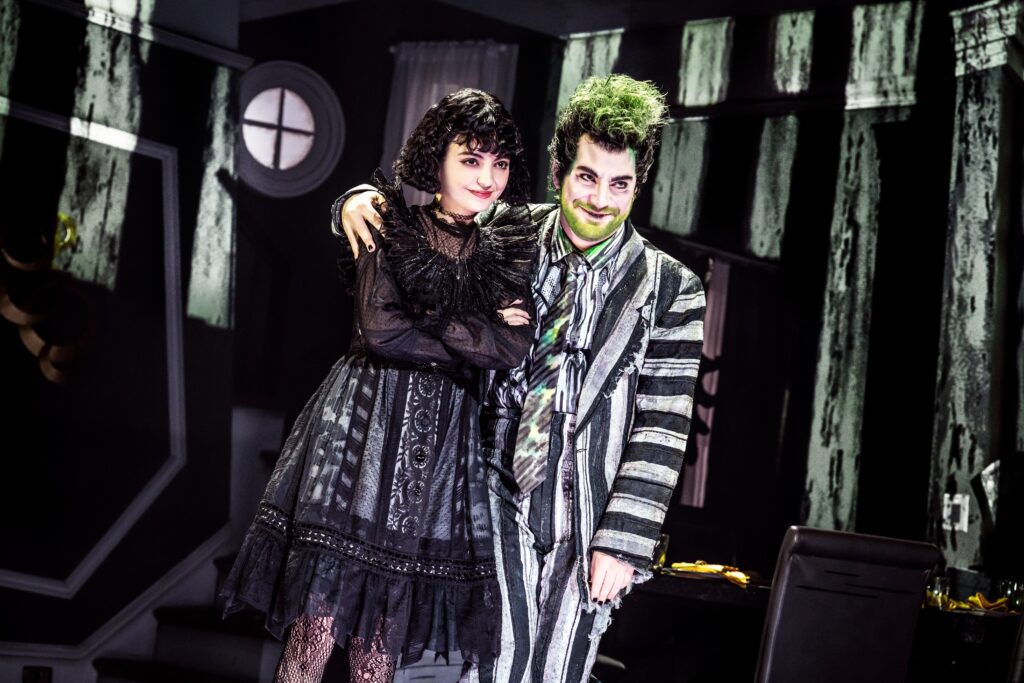 In conclusion, Beetlejuice is a must-see Broadway musical that defies expectations and delivers an insanely funny and visually stunning experience. Featuring an incredible cast, the show takes you on a wild and deranged journey that will leave you possessed with glee. Its energetic performances, remarkable production and memorable musical numbers like "Day-O" and "Shake Senora" make Beetlejuice a true Broadway gem.
Beetlejuice continues its run at the Broward Center for the Performing Arts until June 25th. Visit www.BrowardCenter.org  for up-to-date information, details and performance schedules.
Legally Blonde The Musical is a Delightful Reimagining for a New Generation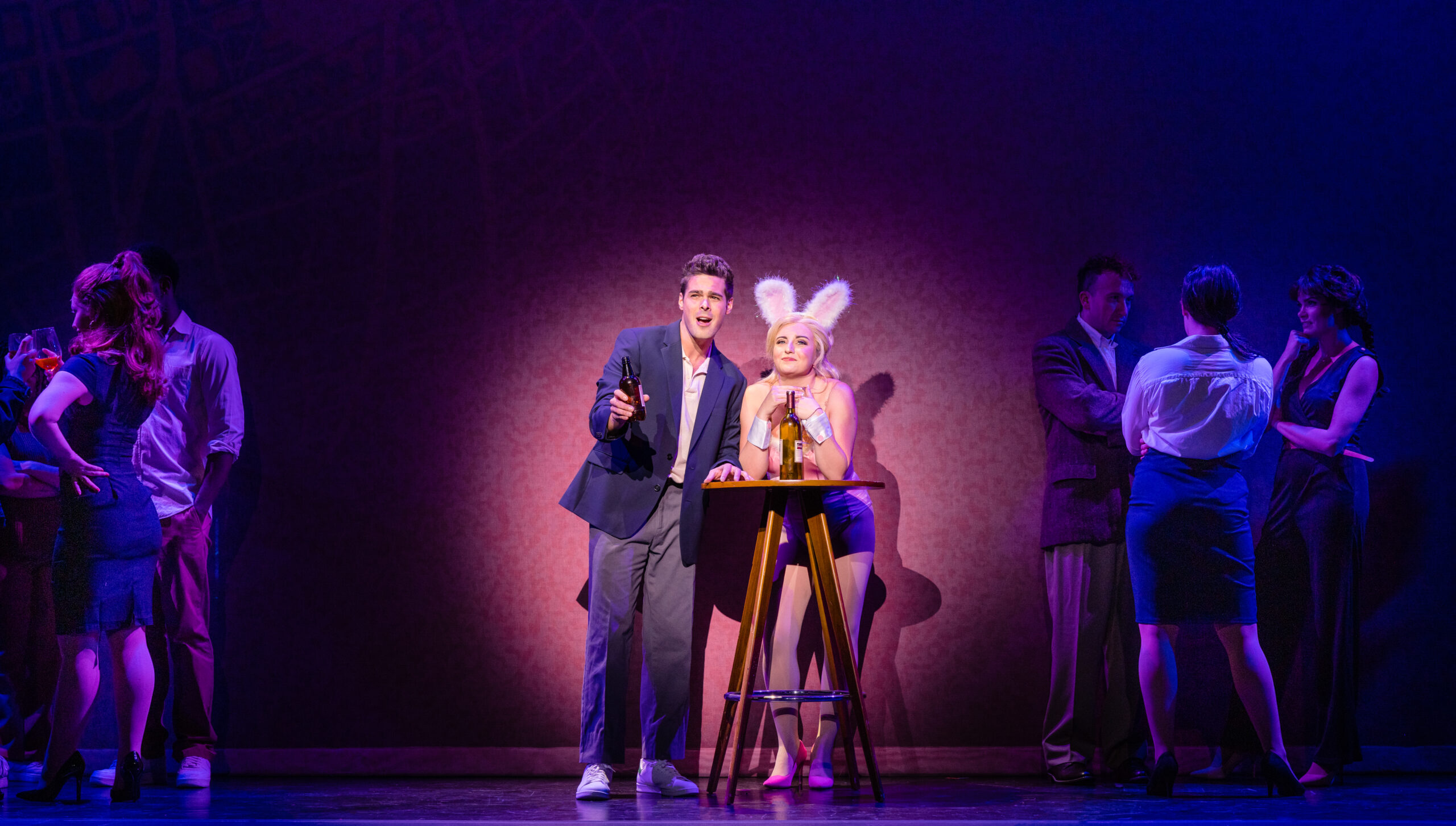 Big League's 2022-2023 tour of 'Legally Blonde The Musical' comes to an end this month at West Palm Beach's Kravis Center with its last performance on the 21st. You won't want to miss this high energy, fast-paced musical comedy.

(more…)