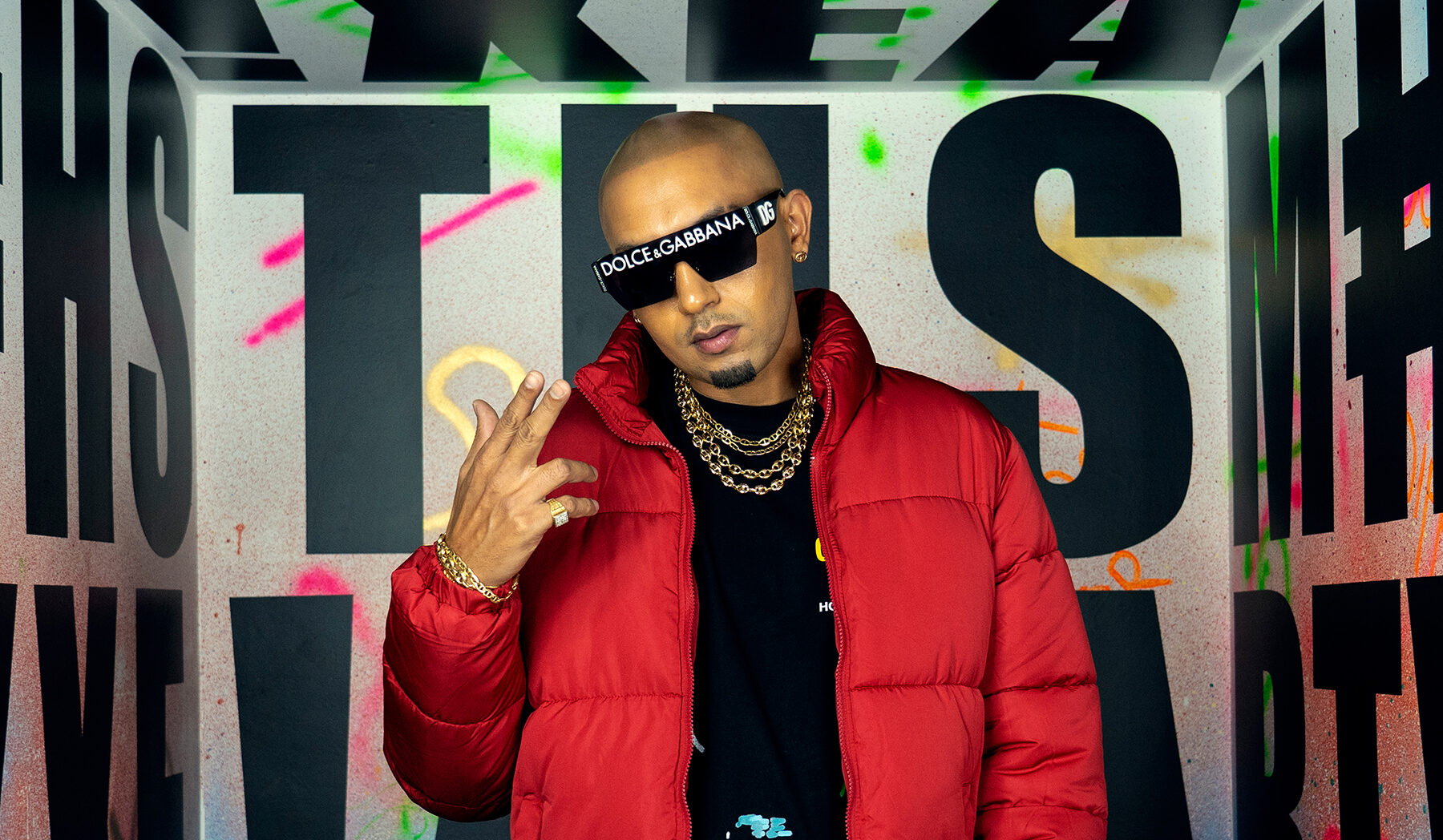 Cruz Rock: Painting a Musical Canvas of Authenticity.
May 31st, 2023
Cruz Rock, the rising star in the music industry, has been making waves with his distinctive style and captivating performances. In a recent interview, he shared insights into his artistic journey, the support he received from renowned artists, and the remarkable success of his latest single, "Melodia."
When asked about his unique style, both musically and visually, Cruz Rock revealed that it is an authentic reflection of who he is as a person.
"It's just kind of who I am," he said. "I strive to be different. I've always been an artistic person and thinking outside of the box and trying to be different from everyone else. I started off as a painter, as a visual artist, went to school, got a scholarship to go to college as an artist. As a musician I take everything of what I've learned and go through the process of creating a live canvas musically and visually."
Receiving love and support from established artists like Kelly Clarkson and Snoop has been a surreal experience for Cruz Rock. He humbly acknowledged the significance of their endorsement and the impact it had on his journey. Reflecting on his achievements, he shared how he initially dreamt of such recognition and the responsibility he felt not to squander the opportunity. The overwhelming support from fans worldwide has further cemented the surreal nature of his success.
However, Cruz Rock emphasized that his accomplishments were not a total stroke of luck; they were the result of hard work, sacrifice, and paying his dues. He acknowledged the years of dedication, perseverance, and personal growth required to reach his current position. It's that commitment he believes helped pave his way.
Coming from the Virgin Islands and making a name in the music industry is no small feat, and Cruz Rock understands the challenges aspiring artists face. He offered advice for those wanting to follow in his footsteps, stressing the importance of self-belief and the need to address personal life and financial matters. By focusing on self-improvement and demonstrating commitment, aspiring artists can impress record labels and secure their support.
Collaborating with Amara La Negra on "Toa Toa" was a significant milestone for Cruz Rock. Being part of mainstream entertainment, appearing on VH1 and Love and Hip Hop, opened his mind to new possibilities. This experience served as a steppingstone, leading to future collaborations with notable artists and producers. It brought the spotlight and celebrity appeal that propelled his career to new heights.
Cruz Rock's latest single, "Melodia," has gained substantial momentum and global recognition. Reflecting on its success, he expressed immense pride, especially since he sang the song solo. Drawing inspiration from his past collaborations with Amara, Beenie Man, Snoop, Kelly (Clarkson) and everyone else on the American Song Contest, he refined his songwriting skills and improved his music delivery. Initially underestimating the song, "Melodia" surpassed his expectations, garnering incredible numbers and establishing itself as a major hit.
The triumph of "Melodia" is a testament to Cruz Rock's talent and his ability to connect with audiences worldwide. Without the support of featured collaborators, the song resonated on its own, captivating listeners with its unique style and Cruz Rock's remarkable vocal prowess. It serves as a testament to his evolution as an artist and his commitment to delivering music that truly speaks to people's hearts.
As Cruz Rock continues to make his mark in the music industry, his journey serves as an inspiration for aspiring artists. With his unwavering belief in himself, dedication to personal growth, and the ability to create music that transcends borders, Cruz Rock stands as a shining example of what can be achieved when passion and talent converge. The world eagerly awaits his next artistic masterpiece, knowing that it will be a testament to his unwavering commitment to staying true to himself and captivating audiences globally.
Above all, Cruz Rock's biggest takeaway for his listeners is authenticity and originality. He stated, "I'm beyond the hype… I'm definitely going to give you originality in music that you could vibe to and give you a good time. It's all authentic."
https://www.instagram.com/cruzrock/?hl=en
3 Doors Down and Candlebox at Mizner Park Amphitheater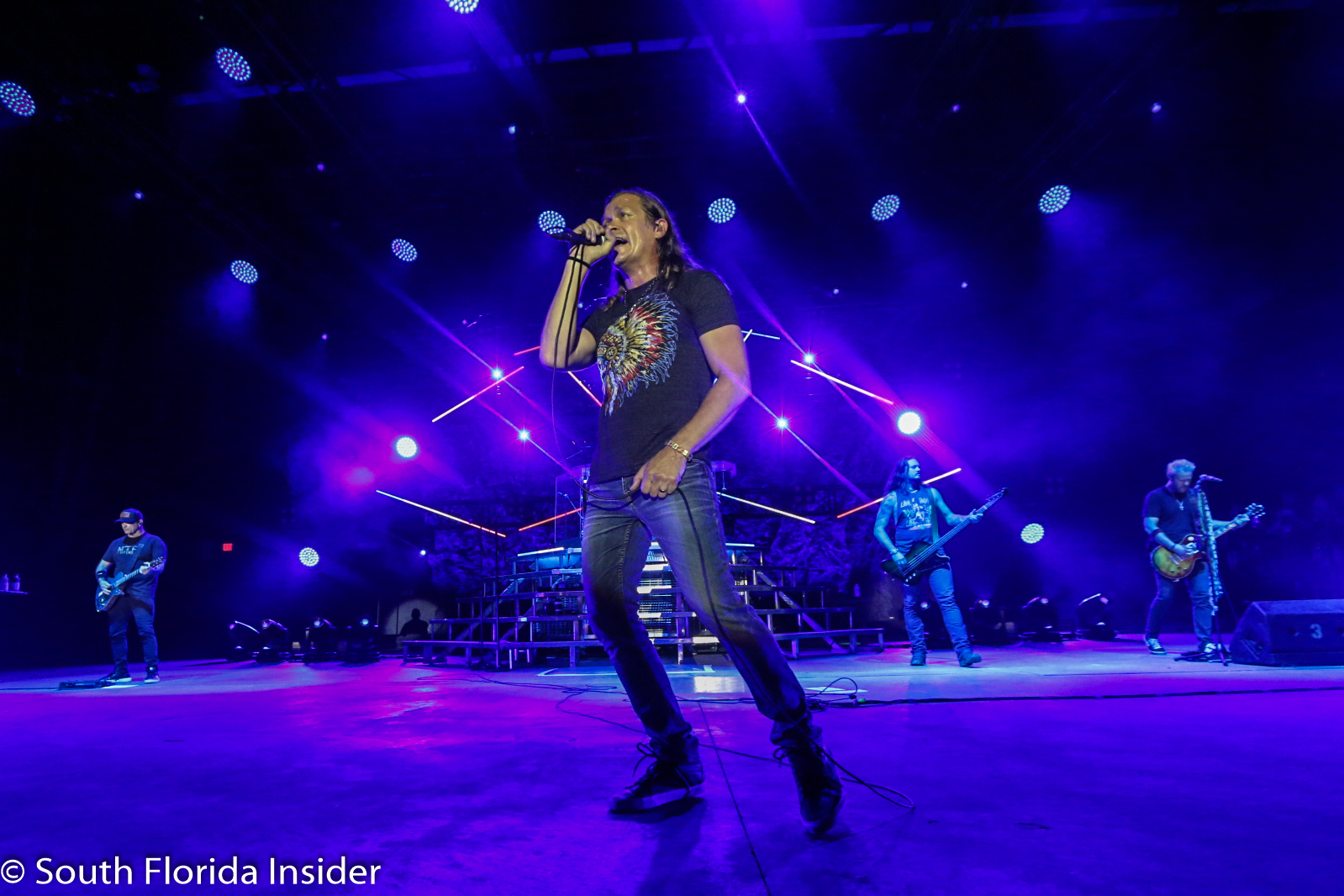 Rockin' Down Memory Lane: 3 Doors Down and Candlebox Set Mizner Park on Fire!


(more…)