Welcome to Rockville 2023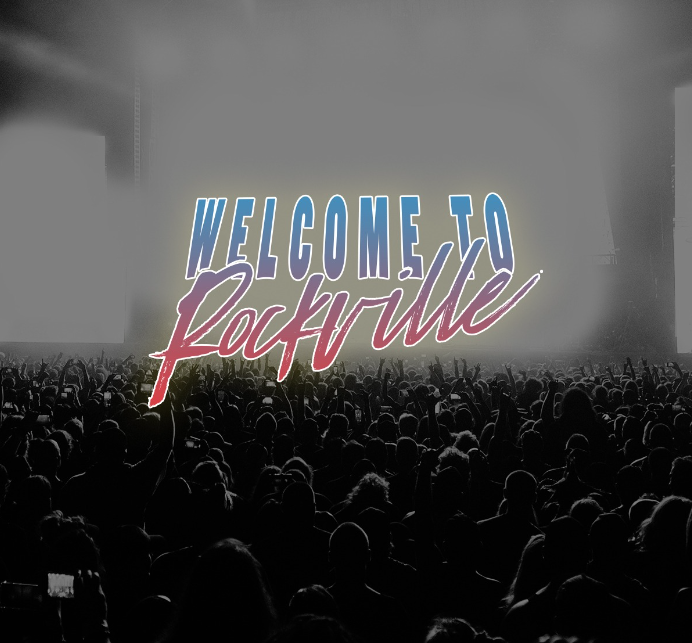 The Largest Heavy Music Festival In America Gets Even Bigger With Four Days Of Incredible Musical Madness – Feature on the Welcome to Rockville 2023 Festival at the Daytona International Speedway in Daytona Beach, FL
America's Largest Rock Festival Welcome to Rockville made its triumphant return to the iconic Daytona International Speedway in Daytona Beach this past weekend, and Rockvillians couldn't have asked for a better time. This exhilarating four-day fiesta has become a cherished tradition for heavy music enthusiasts (such as myself), showcasing an incredible lineup of renowned artists delivering electrifying performances in an unforgettable atmosphere. Fans from all over the country (and even the world) have waited all year for the return of their heavy metal Mecca, and Rockville 2023 did not disappoint!
The location for the event was perfect: the world famous Daytona International Speedway. Located in the picturesque coastal city of Daytona Beach, Florida, the Daytona International Speedway is a legendary venue known for hosting thrilling NASCAR races and other major sporting events. However, it has also established itself as an exceptional backdrop for music festivals, providing ample space for parking, lost of room for the crowd inside the venue, and lots of places to stay, eat and shop when you're spending time in the city waiting for the festival to begin. And when it does finally begin, the sprawling infield of the speedway transforms into a rock and roll paradise, with four enormous stages of constantly playing music, dozens of food and drink vendors, and various interactive activities ensuring an immersive experience for festival-goers.
Beyond the exceptional music, Welcome to Rockville offers a plethora of engaging experiences for attendees. The festival's organizers go the extra mile to curate an immersive environment, transforming the Daytona International Speedway into a rock-themed wonderland. Attendees can explore a wide range of vendor booths offering merchandise, memorabilia, and unique rock-themed items. Additionally, interactive activities such as photo booths, art installations, and meet-and-greet autograph opportunities with artists that allow fans to connect on a personal level with their musical idols.
Of course, no festival experience is complete without delectable culinary offerings, and Welcome to Rockville ensures that attendees can fuel their rock 'n' roll journey with an array of mouth-watering food and beverage options. From local gourmet food trucks serving up a fusion of flavors to craft beer and cocktail bars that cater to diverse tastes, the festival's culinary scene is as diverse and exciting as its musical lineup. Whether you're craving traditional favorites like Island Noodles or seeking new taste sensations (I tried funnel cake for the first time this year!), Welcome to Rockville has something to satisfy every appetite.
One of the most remarkable aspects of Welcome to Rockville is the sense of camaraderie and community that permeates the festival grounds. Rock music has long been associated with a passionate and devoted fan base, and this festival serves as a gathering place for individuals who share a deep love for the genre. Fans picked up other up in mosh pits, helped sick fans get to the back of the crowd, provided water for their neighbors, and even stopped the show a few times by creating a cross symbol with their wrists to get medics to carry injured fans out of the crowd ASAP. Even the artists were impressed with how well the crowd took care of each other! The campgrounds also featured an infectious energy and shared enthusiasm among attendees that created an atmosphere of unity, making Welcome to Rockville an event where lifelong friendships are formed and unforgettable memories are made.
The weather was incredible during the weekend, with no issues whatsoever besides a slight thunder related hiccup on Thursday. Everyone had to evacuate the area for an hour or so in the late afternoon while the thunder cleared, and despite some slight PTSD of last years thunder incident, the venue re-opened promptly and let everyone back in, even pushing some of the bands back a half hour so that most of them still were able to perform. The rest of the weekend was perfect, not too hot (don't forget your sunblock if you go early!) with plenty of cloud coverage, and even a slight drizzle on Sunday during which the bands continued to play.
And of course, no Rockville would be complete without the massive gathering of artists of all genres of heavy music. Welcome to Rockville consistently delivers an impressive lineup, and this year was no exception, with a incredible mix of heavy hitting headliners like Tool, Avenged Sevenfold, Slipknot, and the return of Pantera along with an amazing collection of undercard bands and rising stars that played earlier on in the day. From Punk Rock to Heavy Metal and even some Country and Rap, every genre was represented and everyone had something to listen to throughout the day, with multiple bands playing at the same time in case the current one wasn't your speed.
Thursday was the first night of the festival, headlined by none other than the mighty Slipknot, who delivered an incredible show as always. Tool fans got a double dose of Maynard in the form of his incredible Puscifer act, where he stepped out of the shadows and into the limelight of the afternoon stage. Japanese sensation Band-Maid was able to bring their bizarre show to the masses of rockville despite a small rain delay, and Punk Rock stalwarts Suicidal Tendencies were able to bring a bit of two-step to the mosh pit. Rob Zombie brought his unique brand of Horror Rock to the second stage, despite some equipment malfunctions due to the rain, and Converge played an extremely rare show in Florida. Of course, finishing off the night were the masked heroes in Slipknot, who played until almost 1 AM in the morning and even gave us an encore that caught many festival goers by surprise!
Friday featured the metal masters Avenged Sevenfold, who are back on their first tour since 2018 and kicking just as much ass as always. Starting off the party was a killer band named Ottoo featuring Tye Trujillo, who is known for playing the "Master of Puppets" guitar track on the show Stranger Things (and being the son of Metallica bassist Robert Trujillo). Mothica was also one of the stand-out acts of the day, with singer McKenzie Ellis bringing her impressive etherial vocals to Rockville. Born of Osiris was the heaviest band of the day with Varials not far behind, both delivering crushing guitars and guttural vocals that made the crowd go wild. I Prevail and Memphis May Fire were both bands I had seen before, but their sets during the festival were something else to behold featuring a ramped up production and even pyro effects. Hardy brought some country flavor to the festival, and Evanescence were just as good as they were 20 years ago, with Amy Lee impressively handling the incredibly difficult vocal duties. Finally, Avenged Sevenfold showcased songs off their newest record Life is But A Dream while also blasting out some crowd favorites like Bat Country and Unholy Confessions.
Saturday brought the long awaited return of Pantera, back for their first series of shows in more than 20 years featuring the mighty Zakk Wylde and Charlie Benante filling in for the late Abbott brothers. But, before the main course there was a delectable appetizer of amazing bands to check out. Punk rock heroes The Bronx played an unreal set that brought back memories of being a teenager in the circle pit at the local Warped Tour. Brazilian metal monsters Sepultura thrashed the audience with a mix of new songs and older classics, and Suicide Silence followed up soon thereafter with another face-melting show. Jason Bonham's Led Zeppelin Evening was another stand-out act of the day, and if you closed your eyes you would think you were listening to the real thing. Rockville alumni Chevelle always bring their A-Game to the festival and this time was no different, and Godsmack brought us another killer combo punch of early 2000's Alternative Rock. And thousands of fans gathered to watch the reunion of Pantera, with Phil's growling vocals sounding better than ever and Zakk and Charlie's flawless playing. The band played an amazing set full of fan favorite old school hits like Walk, Cowboys From Hell, Five Minutes Alone and even a classic Domination/Hollow medley. The screens on the side of the stage constantly played honorary videos of Dime and Vinnie, who Phil dedicated the entire show to, and the band did an incredible job performing the brother's songs.
Sunday was capped off by the incredible psychedelic light-show and progressive music of Tool, also playing their first concert of the year at Rockville. But first, warming up the crowd for the big finale was yet another incredible array of bands, including quite a few other famous progressive rock acts that Tool fans would be familiar with. The Mars Volta, who just reunited last year, played an amazing set full of improvisational jams, and Coheed and Cambria displayed some more songs off their latest masterpiece of an album. Anti-Flag brought a bit of punk rebellion to Florida, playing classic punk rock jams jams intermixed with a few choice words directed at the state's government. The singers of Incubus and Deftones serenaded the crowds with their sultry vocals flanked by incredible light shows and music performances that dazzled the crowd. And of course, the giant cherry on top of the four-day Rockville cake was the return of Tool to the festival stage, and their first appearance since the move to Daytona. Maynard mystified the crowd not only with his inhuman vocal abilities, but also his…interesting choice of outfit. The band ripped through a few songs from their latest album Fear Innoculum and brought out some deep cuts like "The Patient" and "46 & Two" to satisfy the hardcore fans.
Every year Welcome to Rockville delivers an amazing show to Daytona Beach, and every year it seems like the festival gets better and better, and the wait for the next one gets longer and longer as rock music enthusiasts from all walks of life eagerly anticipate this unforgettable experience. And if you've never been, this is certainly an experience to behold that you must have at least once in your life! With its impressive lineup, exhilarating performances, and the unique ambiance of the speedway, the festival exceeded expectations once again. Whether you're a die-hard fan or simply looking to immerse yourself in a captivating musical journey, Welcome to Rockville is an event that should not be missed!
Allegra Miles: From L.A. To West Palm Beach's SunFest
Singer-songwriter Allegra Miles on her South Florida roots, her music career, and goals moving forward.