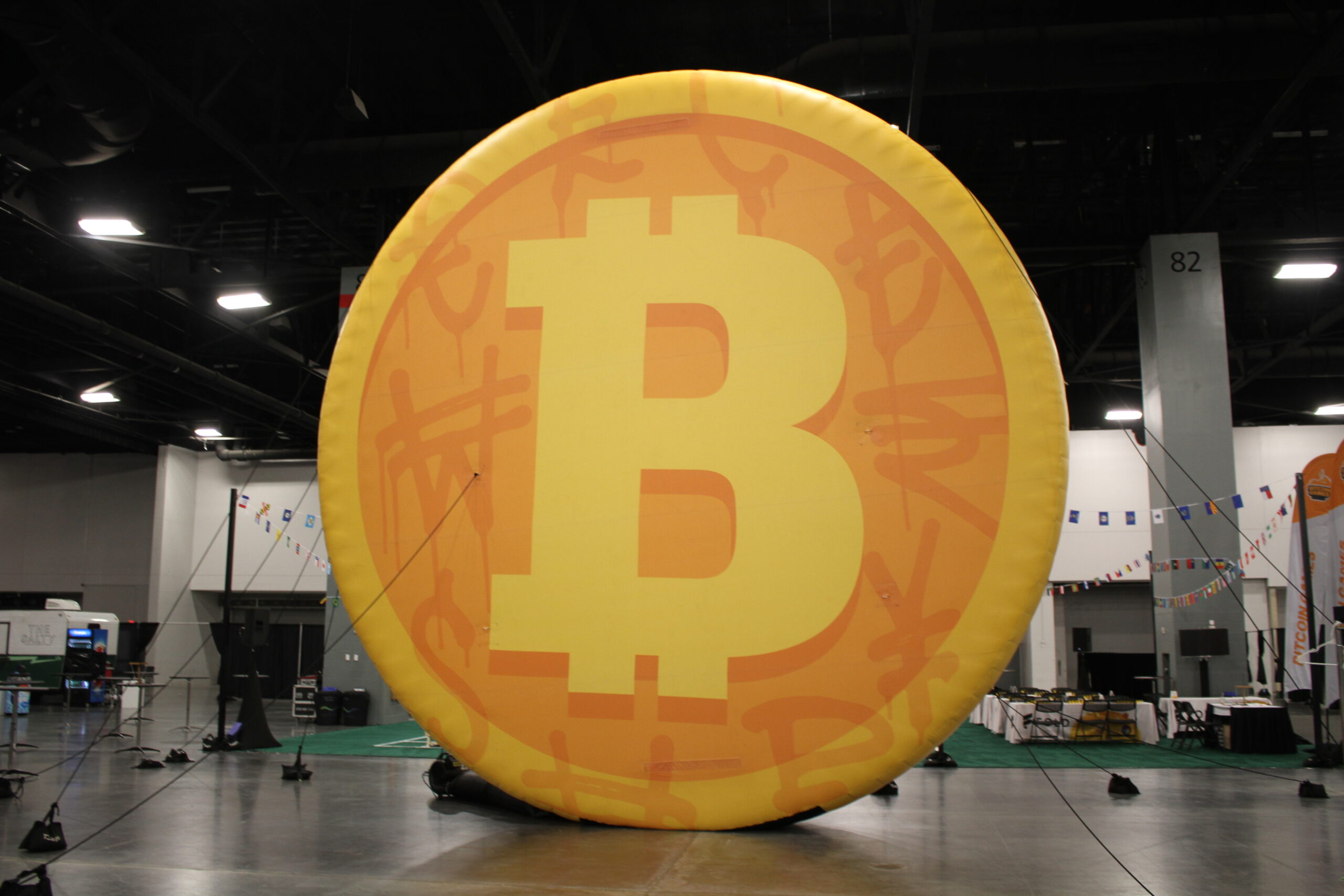 Miami Beach Convention Center hosts Bitcoin's best and brightest for one last time.
May 18th – 20th, 2023
For the third consecutive year, Miami was the epicenter of all things Bitcoin. An estimated 15,000 people flocked to the Miami Beach Convention Center from all around the world for three days of education, debate and a showcase of innovation. The event featured many big name guests and speakers from all aspects of society including past and present US presidential candidates. The party-like atmosphere encompassed the message of hope and liberty that is felt throughout the Bitcoin community.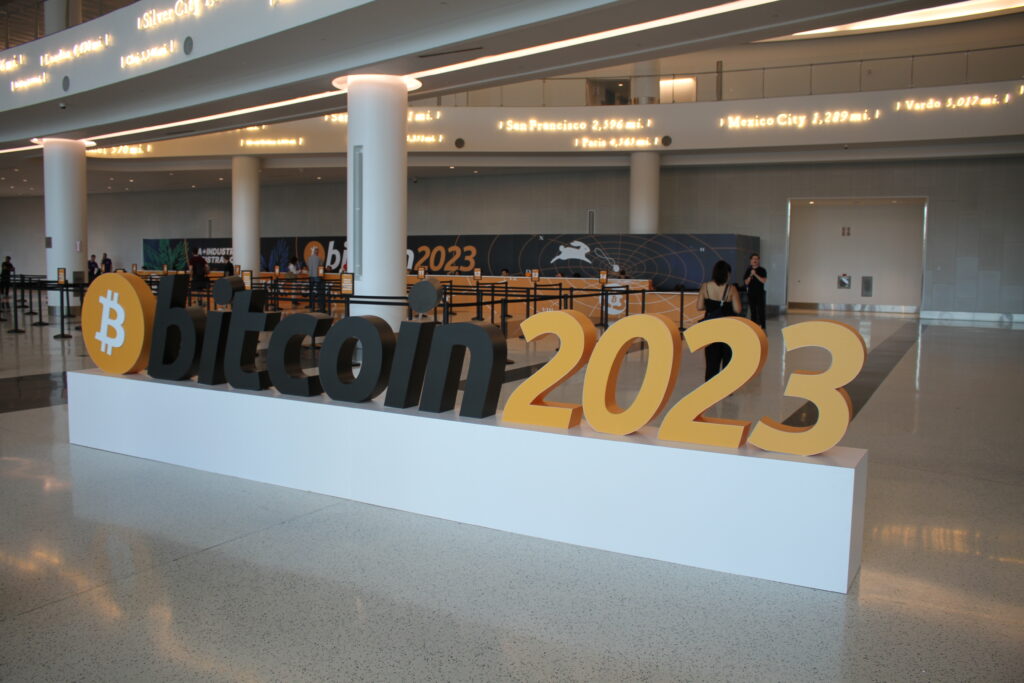 This year's conference had a completely different vibe than the years past. While the electric energy was still there, the atmosphere was more serious than previous events. We saw big announcements from presidential candidates instead of celebrities who couldn't explain the difference between Bitcoin and crypto. Instead of big celebrity speakers with little to do with the Bitcoin community, we saw individuals that focused more on the core values and rudimentary ideas of Bitcoin as a whole. Many of the speakers focused on the issues at hand as well as covering what we learned from the events of the past year. The entire conference felt less marketed and more organic, to the delight of OG bitcoiners.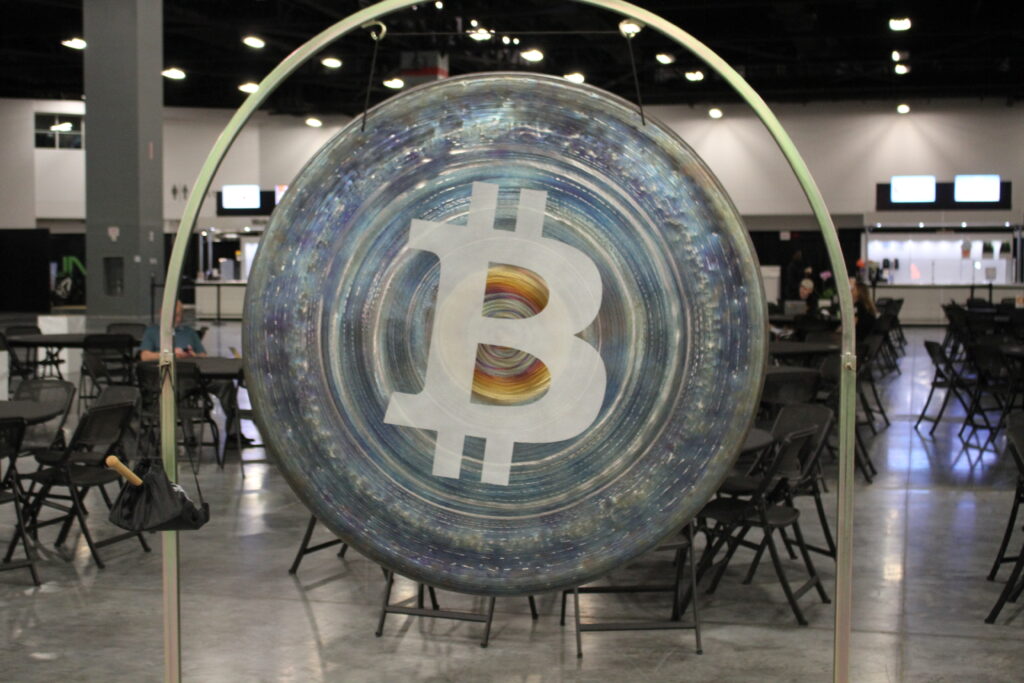 Bitcoin 2023 kicked off in its usual fashion with Industry Day. This is the time when members of various Bitcoin industries announce new products as well as discuss future endeavors. It is also a great forum to discuss current states of the industries and predict future events and obstacles. Companies use this day to network and share ideas to help strengthen their respective industries. A separate ticket was needed to attend Industry Day. 
GA day one featured an exciting lineup of speakers as well as a wide array of panel topics and discussions. As previously discussed, the vibe of the lineup was more business oriented than in previous years. While there were big names they were from the political side of society. A year after he introduced plans to create a Bitcoin city in El Salvador, Samson Mow was back to share plans of Ridwan Kamil in Indonesia. Now a governor and soon to be presidential candidate, Ridwan plans to start a large-scale Bitcoin mining campaign to boost the local economy. This is a huge deal for this area as it will help distribute wealth and energy while using its natural resources more efficiently. Senator Cynthia Lummis gave us an update of new legislation that will be introduced on protecting Bitcoin custody rights in the United States. Michael Saylor spoke to a standing room only crowd and fired everyone up on his bullish view of having Bitcoin on your balance sheets.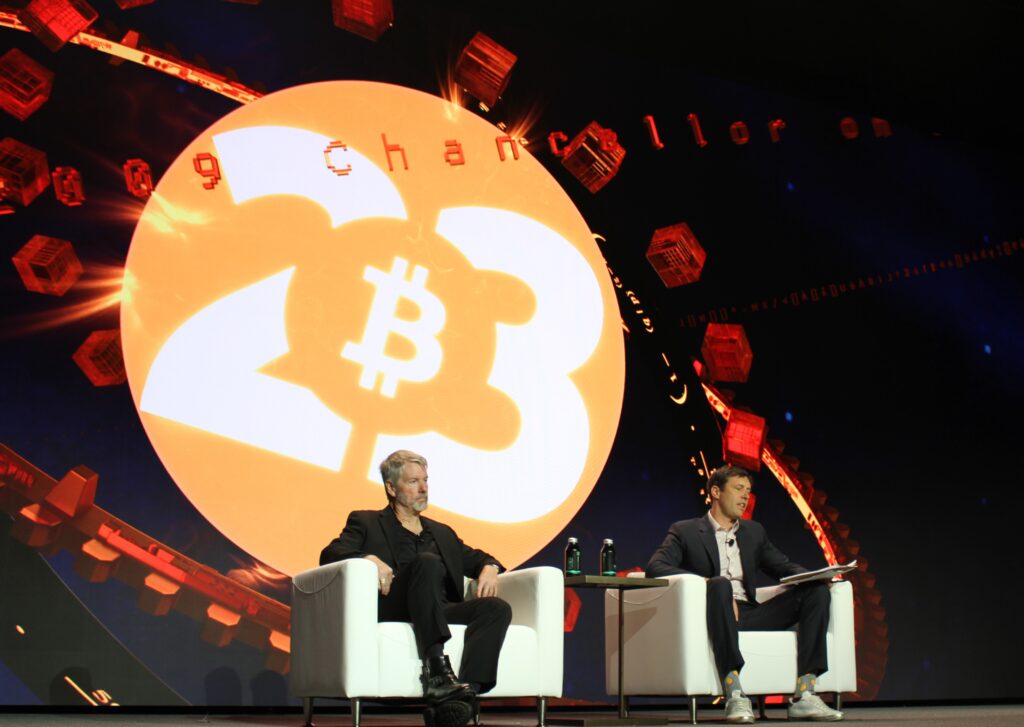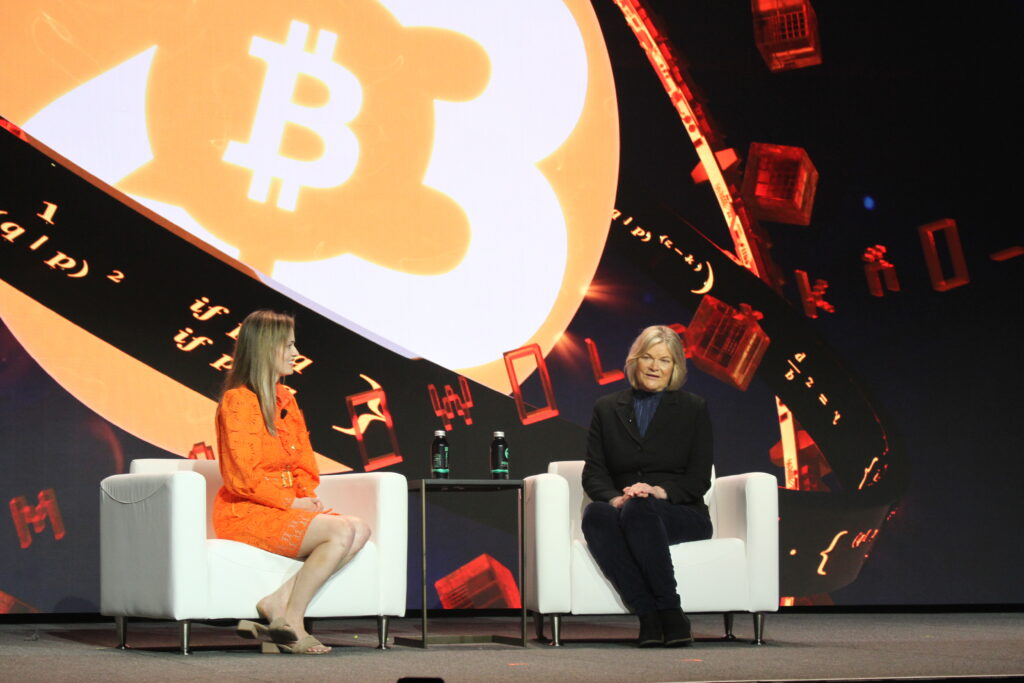 Probably the biggest speaker of the day was Robert F Kennedy. The 2024 presidential candidate chose Bitcoin 2023 to make his first public appearance. Here he explained the importance of Bitcoin being a decentralized money outside of the control of the government. He cited the government overreach we have seen recently with the trucker protests and Covid lockdowns and how Bitcoin can be a took to fight against these atrocities in the future. The speech concluded with the announcement that he is the first presidential candidate to accept Bitcoin as campaign contributions.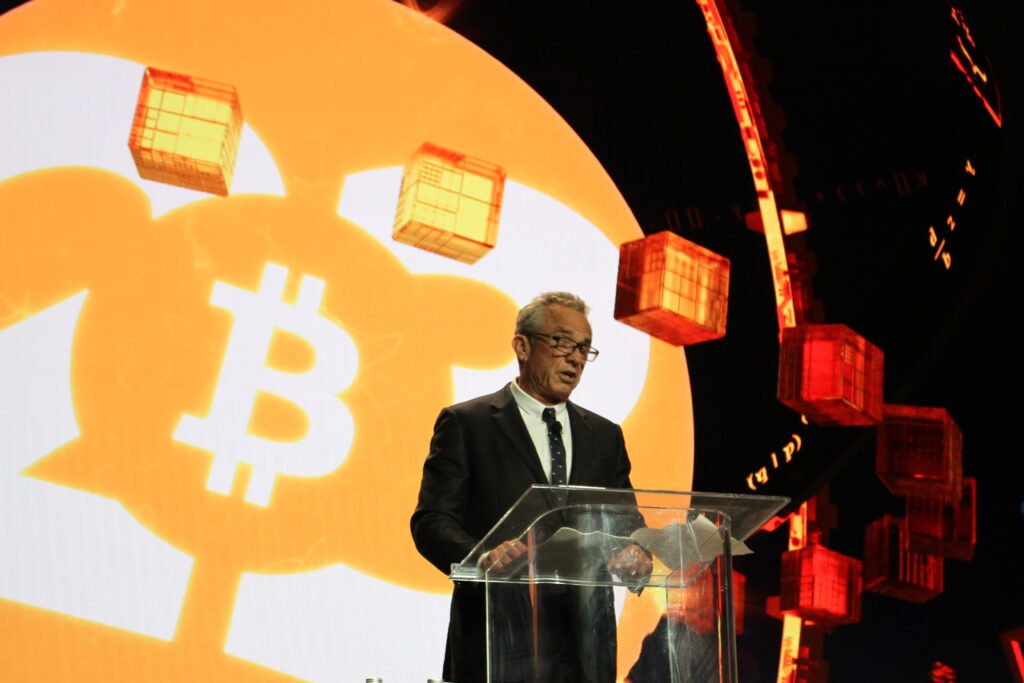 Day One also featured a great keynote address from former presidential candidate Tulsi Gabbard addressing the corruption in government and politics, strengthening the case of Bitcoin as a safety net of liberty and freedom. Michael Lewis, author of "The Big Short", spoke about his interesting research and time spent with Sam Bankman-Fried while researching him for a book. During this time was the downfall of FTX and his eventual arrest in the Bahamas. The day concluded with another passionate announcement from Strike CEO Jack Mallers. The big news was the expansion of strike to 65 new countries. These 65 new countries means that billions of more users can transfer money on the lightning network and not have to get ripped off by institutions and nation states. 
Day two continued with a great panel about journalism and difficulty finding reliable truth in this day and age. Whitney Webb, Joe Hall and Luke Rudkowski discussed their difficulties of true investigative journalism in an ever growing centralized industry. Caitlin Long spoke about the banking industry and future difficulties of Bitcoin on ramps as the nation states have activated Chokepoint 2.0. Day 2 continued with more addresses from politicians as former senators Tim Ryan and David McIntosh introduced a PAC to help direct future education for the legislature that affects Bitcoin. Republican presidential candidate Vivek Ramaswamy gave a keynote address explaining the corruption in government due to fiat currencies and how Bitcoin needs to be protected to fix this. Former Credit Suisse director Zoltan Pozsar addressed what happened in the ongoing banking crisis and how Bitcoin could have an effect on the remedy. Towards the end of day 2, Bitcoin Magazine head David Bailey announced that the conference would be moving its location to Nashville in the next year. He thanked the city of Miami for 3 great years but said it was time to move on to help the spread of hyperbitcoinization.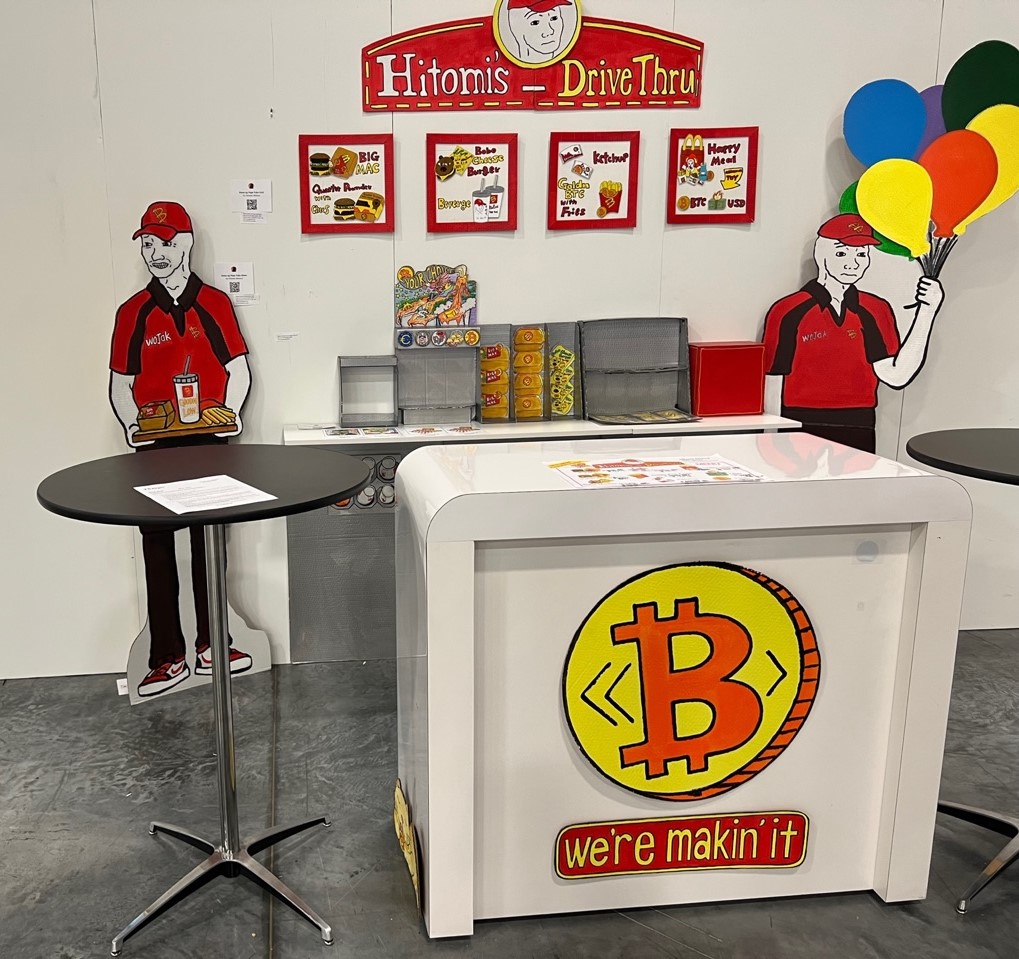 The expo center had many very unique and interesting pieces of history on display. The Mining Village had the museum of mining. The display took you through the history and evolution of Bitcoin mining. You had a chance to see the different kinds of mining and how they improved and adjusted to difficulty over the years. The guide did a great job of explaining each miner and its attributes. Next to the mining village was the gaming area. Chess and cornhole were set up for tournaments during the two GA days. There were also competitions where participants raced to set up hardware wallets to earn different prizes.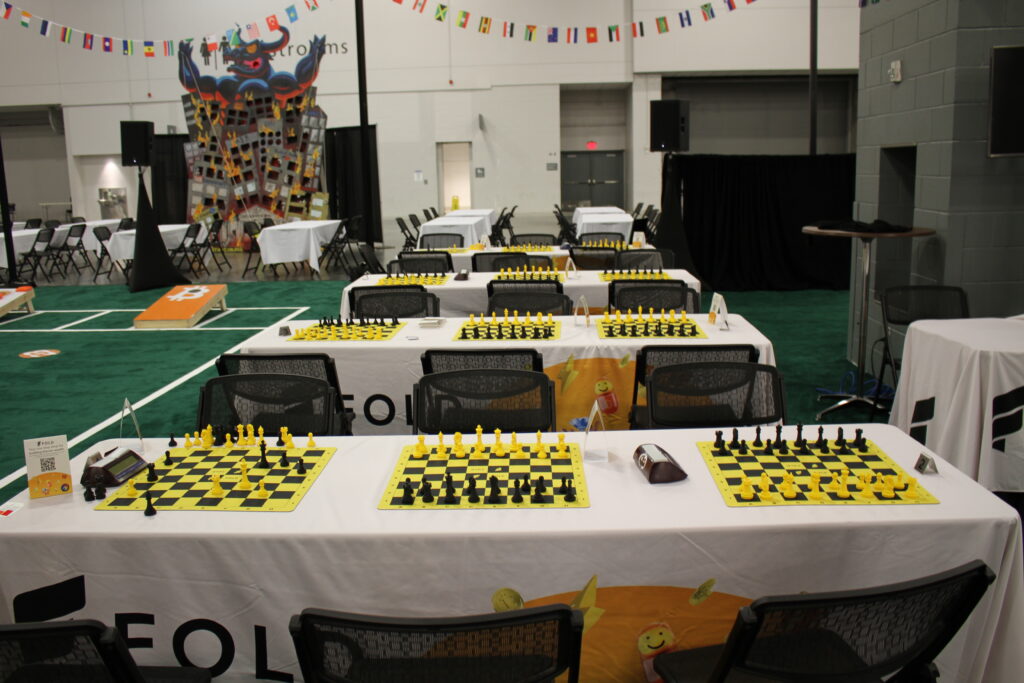 Just like the years past, different artwork was displayed in the art gallery. Artists far and wide put their creativity on display for the Bitcoin world to see. Most of the pieces were available for purchase and auction. There were also many pieces of art for display purposes only. There were many other unique  items on display such as the Bitcoin Delorean, Fiat House of Cards and the Shitcoin Toilet. Guests got to be a part of the action in signing the Declaration of Monetary Independence. The giant display was posted in the center of the center and everyone had an opportunity to sign it and be a part of monetary history.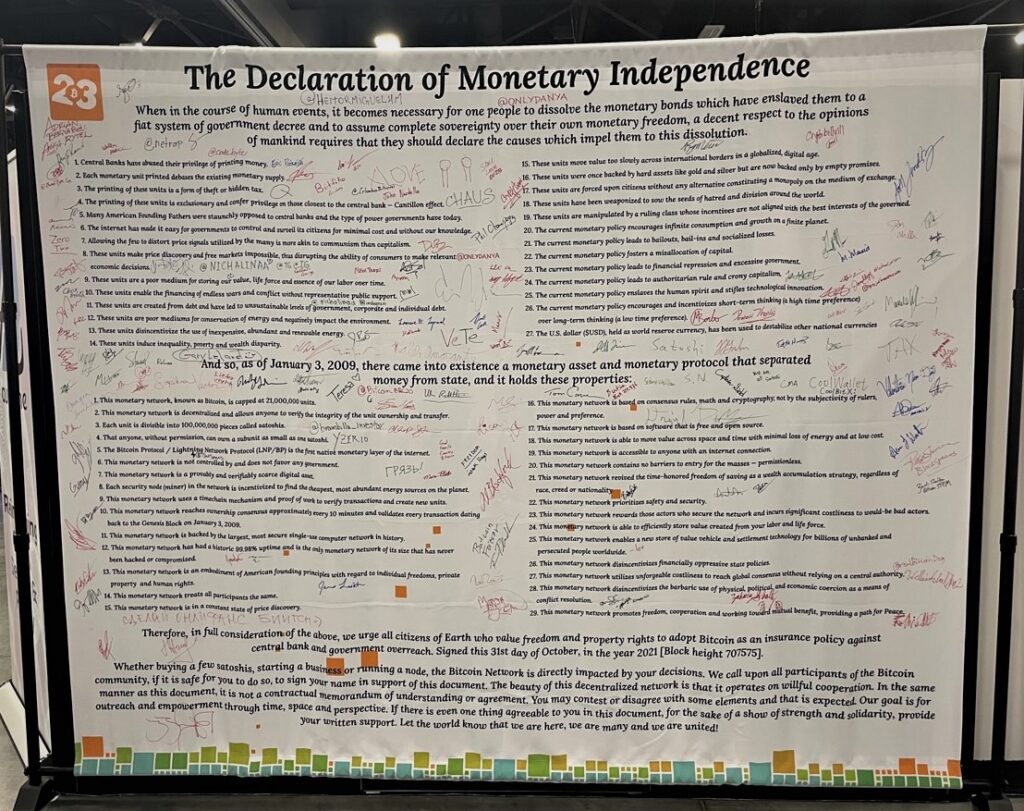 Many vendors filled the expo center to show off their products as well as network with the community. These vendors ranged from mining, exchanges, hardware and financial companies. They had much to offer with free giveaways and demos of their products. There was also the Bazaar section where Bitcoin companies could sell their products. The majority of these vendors accepted Bitcoin in promotion of a circular Bitcoin economy.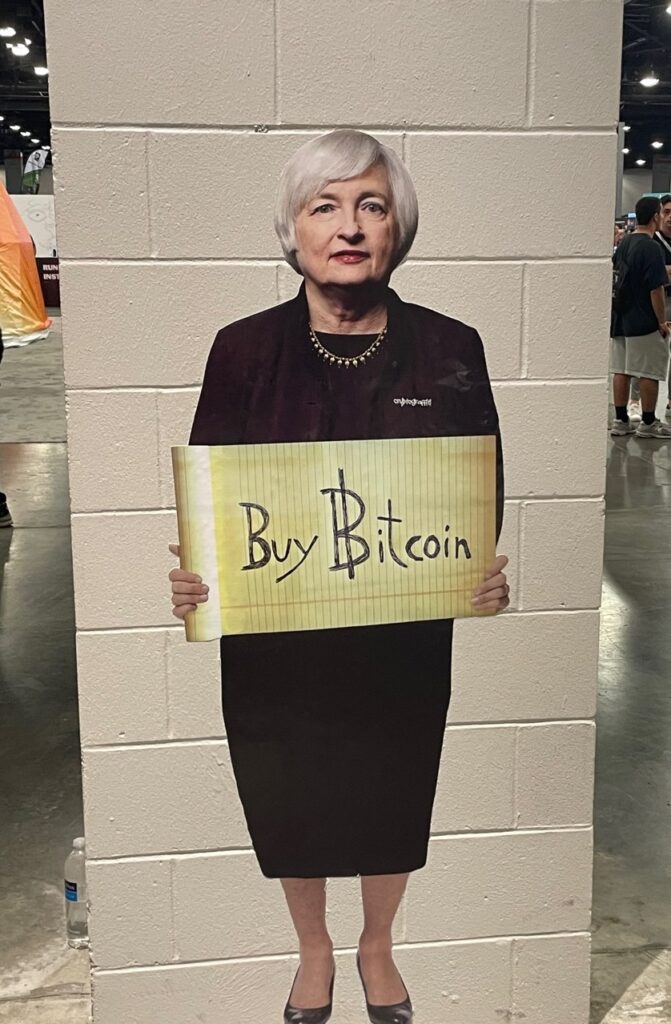 The conference introduced a new app for the event with some new features from years past.. The official app was very useful to follow the schedule and bookmark speakers to help plan your day. It also had a networking feature to help meet and contact new friends and associates at the conference. Each person had a personal QR code on their badge that was linked to the app. You could use this to keep in touch with people you met and also schedule meetings with vendors and individuals. The new and improved Bitcoin 2023 app was a great addition to the event.
As previously mentioned the conference will be moving to Nashville next year. David Bailey announced he is very thankful to the city of Miami for allowing them to host the Bitcoin community when no one else would during the Covid years. After three great years and some of the biggest events Bitcoin has ever seen they will go elsewhere to bring a larger range of promotion to liberty, freedom and all the virtues that Bitcoin brings. Next years event is scheduled for July 25-27, 2024. Tickets are already on sale for the event and can be purchased at https://b.tc/conference/2024.
Boca Raton's "End of Summer Festival" – Where Fun Meets Philanthropy!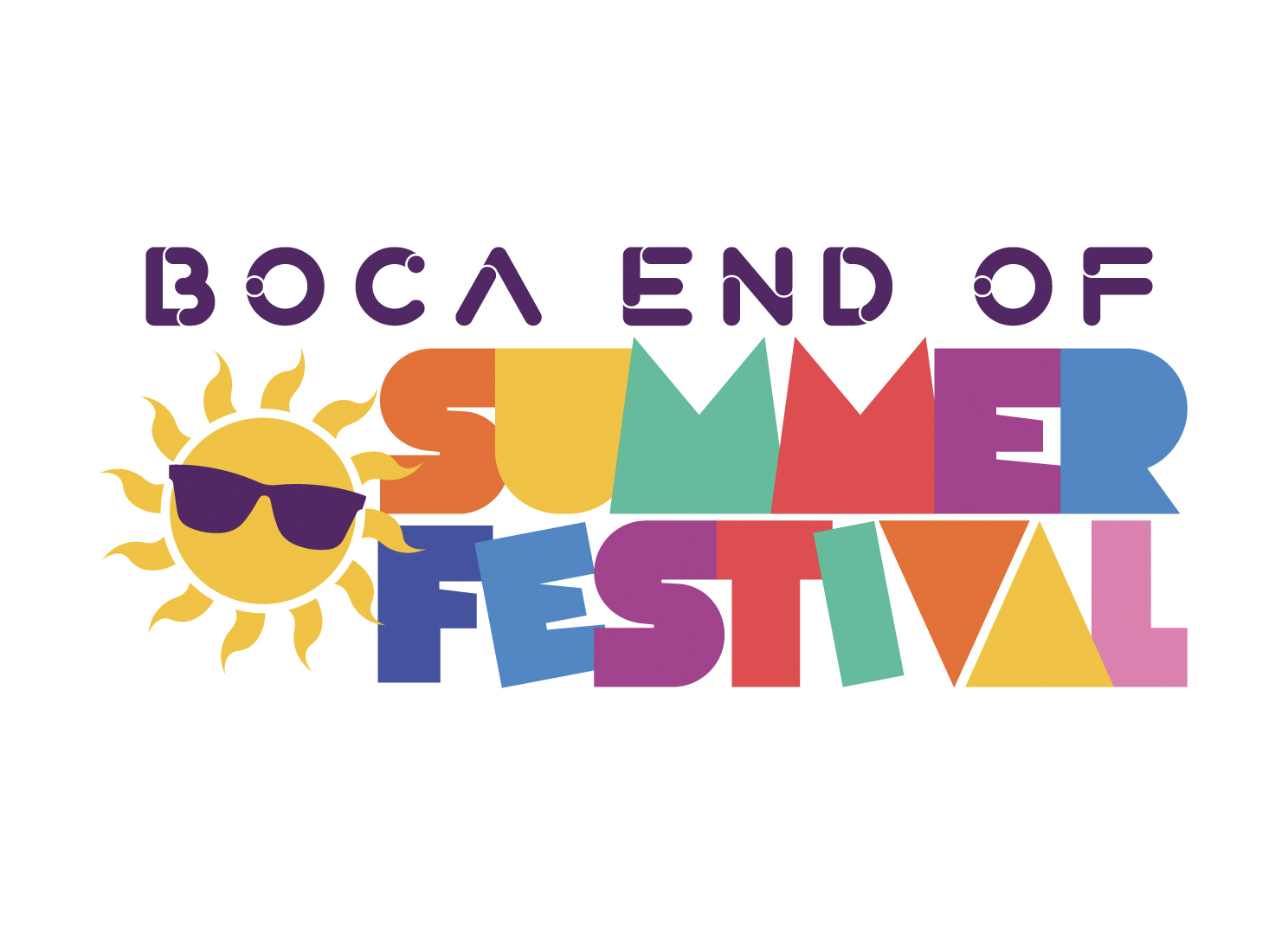 Middle Schoolers Report on This Year's Hottest Event, Boca Raton's "End of Summer Festival"

(more…)