Good People Comes to the Maltz Jupiter Theater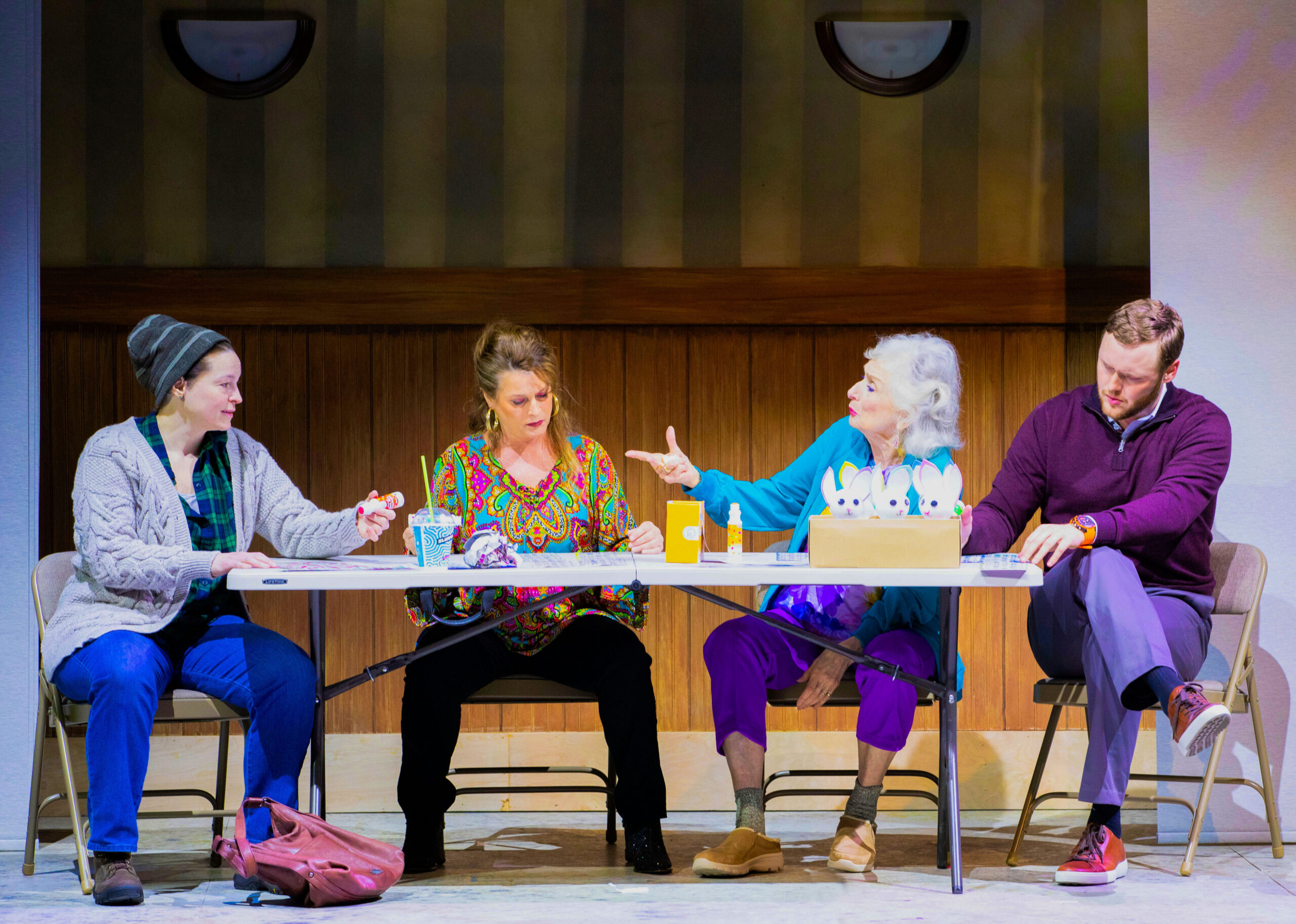 The Tony Award winning play Good People continues its run in Jupiter, FL thru February 26th.
February 16th, 2023
by Juliana DeFilippo
In the play's first moments, brash and unlikely protagonist Margie, played by Anne Bates, sets the tone for Good People. In a thick Boston accent, Margie tells the humorous, yet melancholy story of a poor mother shoplifting on Thanksgiving to feed her children. Good People, as a whole, is as contradictory as the anecdote – both hilarious and heartbreaking in its exploration of class disparity in America.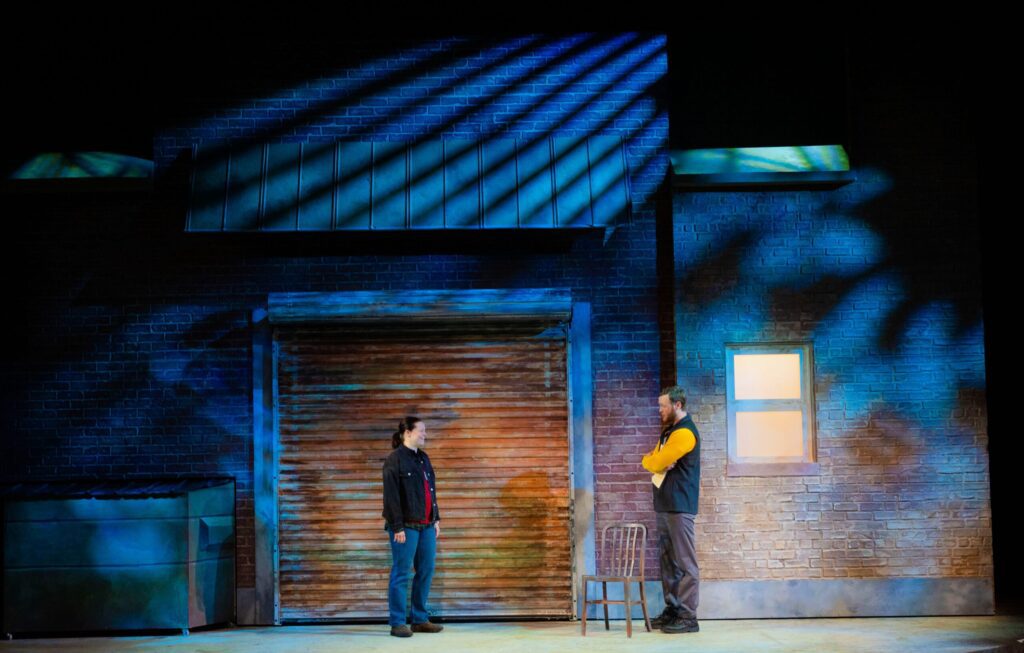 The play tells the story of Margie, a lower-class mother living in Southside Boston, following the loss of her job. While looking for employment, she seeks out a high school ex-boyfriend whose party she intends to attend in order to find a new job.
Good People, with its limited settings, is helmed by an impeccable cast. Bates leads with a convincing performance that endears her character to all, even a wealthy Jupiter audience. Bolstering her performance are those of Delphi Harrington as Dottie and Kim Cozort Kay as Jean, Margie's friends and fellow Southies. The three women share banter that shines as some of the play's most memorable dialogue, walking the line between humorous and gut wrenching.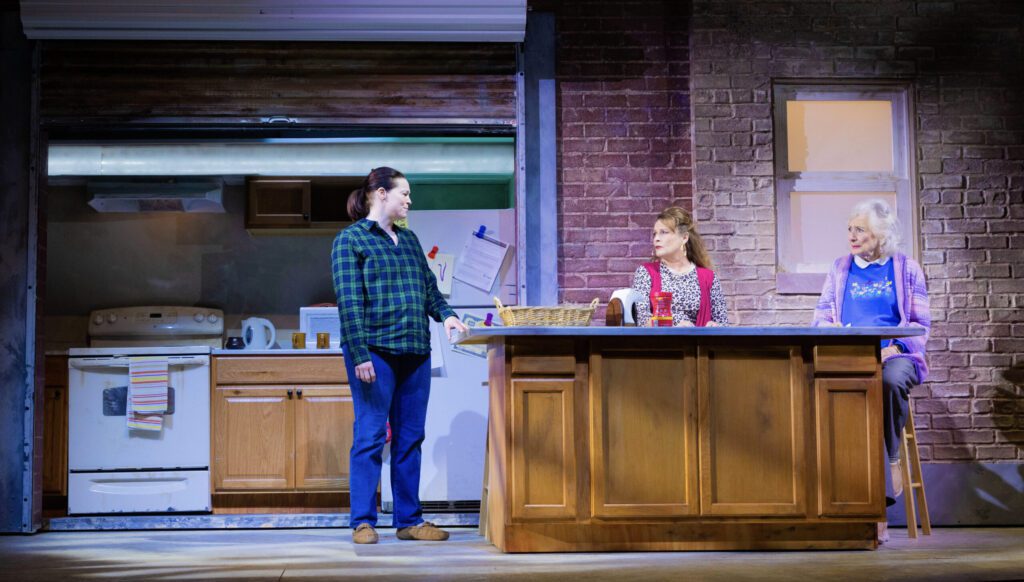 However, Joe Cassidy as Mike and Tracee Beazer as Kate both enliven the second act of the play, expertly creating palpable tension in their characters' interactions with one another and Margie.
The play grapples with themes of community, social mobility, and honesty. Margie, who has lived in Southside all of her life, struggles with her tendency to put others before herself. Over the course of the play, she is often forced to contemplate her circumstances and what led her to her stagnant lifestyle. Mike, her high school boyfriend turned doctor, epitomizes the harmful adages used to promote the idea that improving your class is achievable for all individuals. He frequently refuses to acknowledge the luck he had while living in Southside that allowed him to boost his social standing.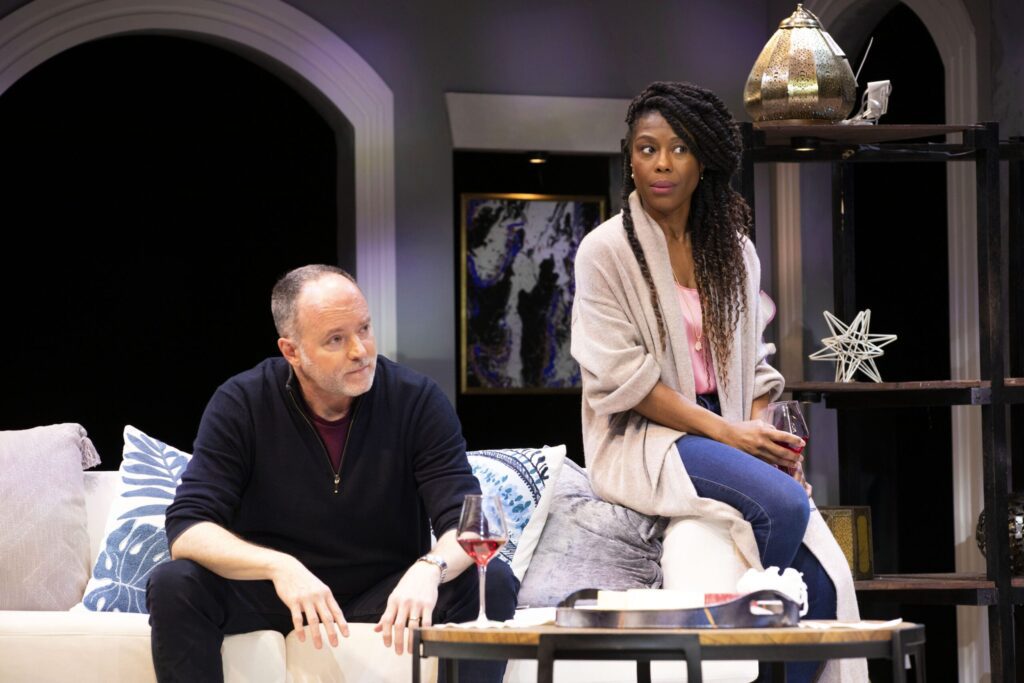 Good People presents its audience with pressing questions about morals and social standing, often without providing a clear answer. The introspection it begs from viewers makes it a personal and exploratory experience.
Originally opening on Broadway in 2011, the play has been running at the Maltz Jupiter Theater since February 12th and will continue through the 26th.
Anne Bates (Margie) and Sean William Davis (Stevie) share the stage in the opening scene of Good People

Anne Bates as Margie (left), Kim Cozort Kay as Jean (middle), and Delphi Harrington as Dottie (right) exchange lines of dialogue in Margie's kitchen

Legally Blonde The Musical is a Delightful Reimagining for a New Generation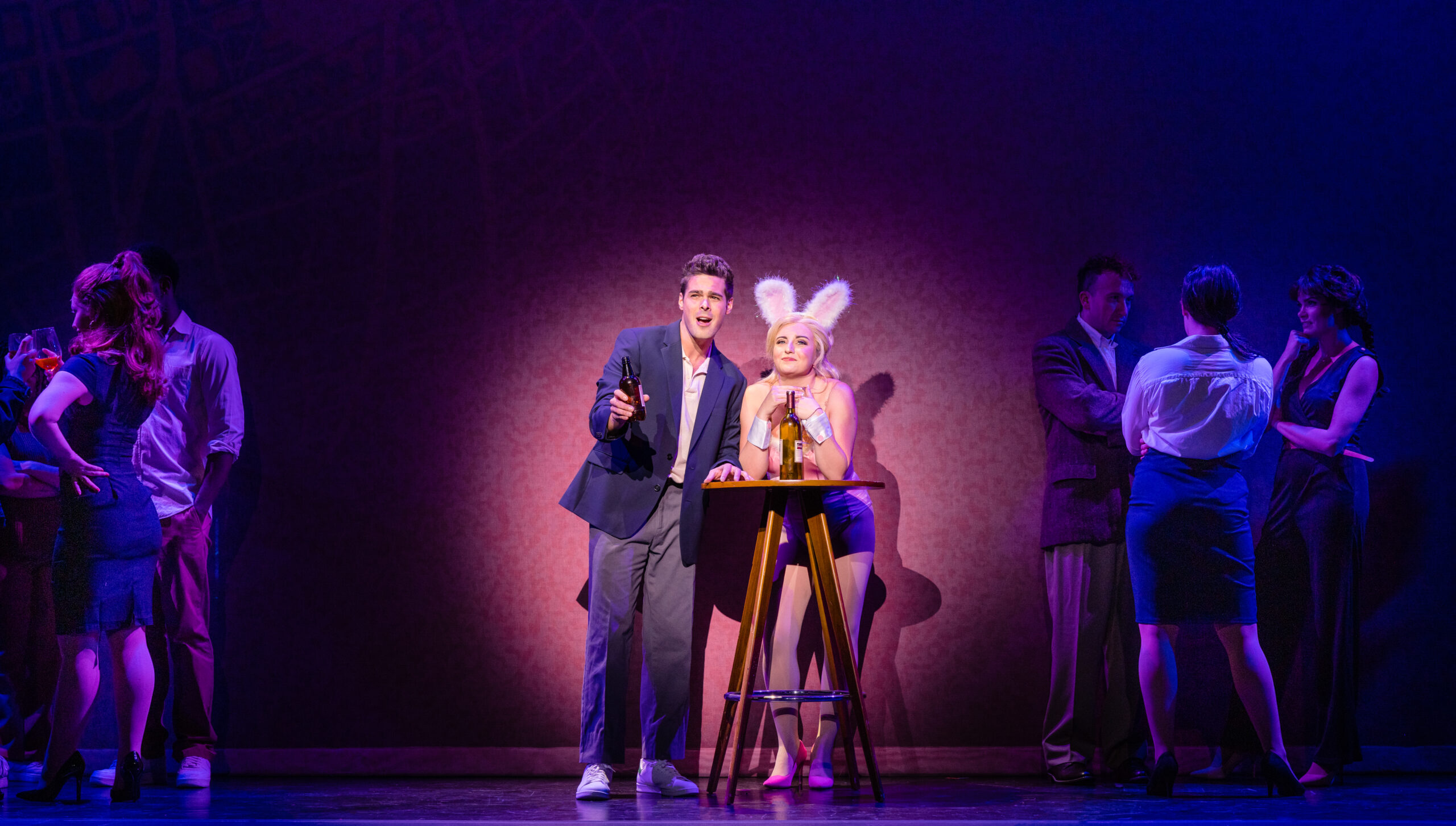 Big League's 2022-2023 tour of 'Legally Blonde The Musical' comes to an end this month at West Palm Beach's Kravis Center with its last performance on the 21st. You won't want to miss this high energy, fast-paced musical comedy.

(more…)