A Wicked Good Time in Miami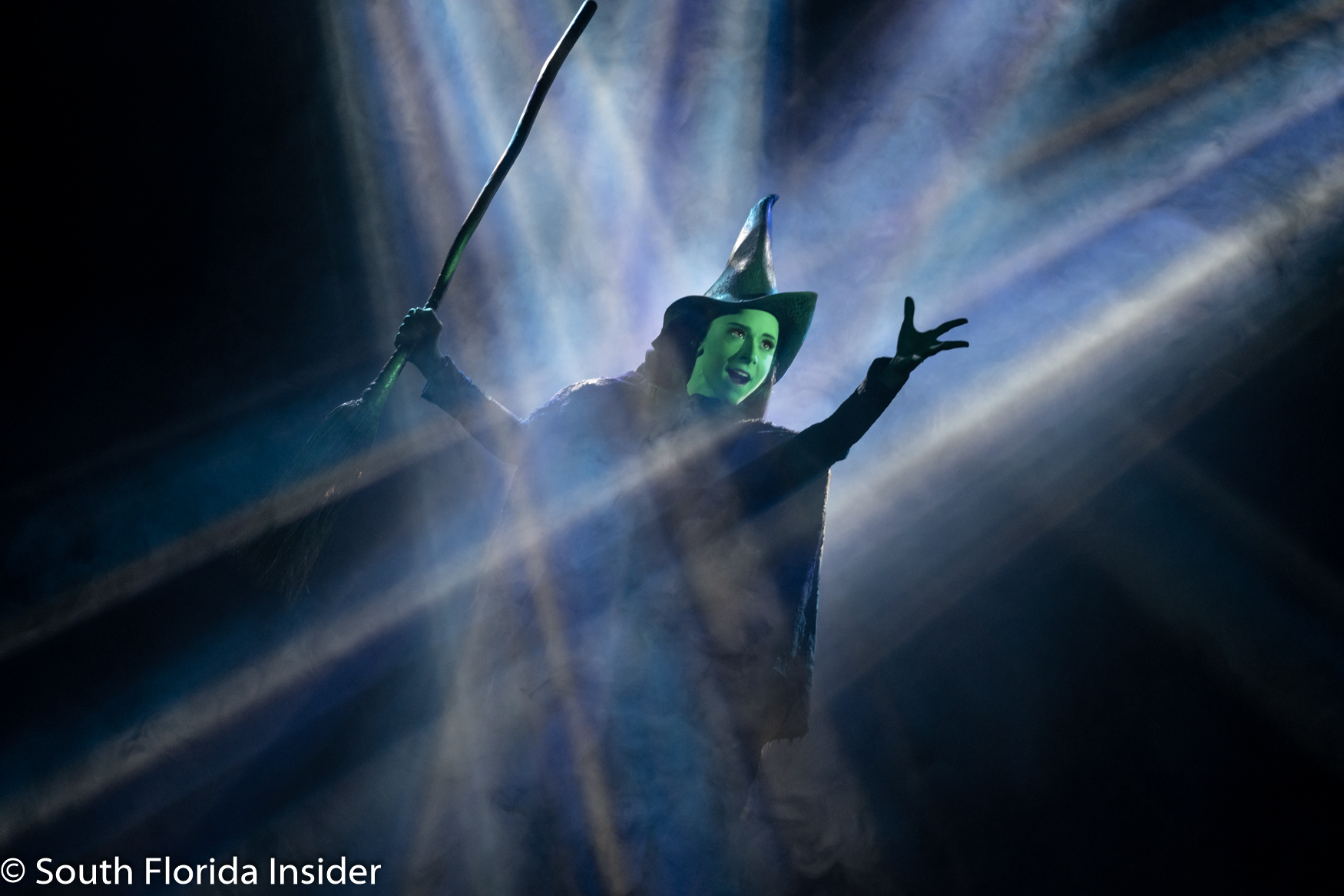 A magical and captivating experience, Wicked's debut performance at Miami's Arsht Center left quite an impact on audience members.
February 16th, 2023
by Caitlyn Hymans
Based on Gregory Maguire's novel, Stephen Schwartz's score for Wicked reimagines Baum's Land of Oz and its charming yet problematic characters. Reimagining one of the most beloved children's narratives – some would say, the American dream itself – Wicked produces a prequel to the Wicked Witch of the West's story.
Lissa Deguzman and Jennafer Newberry star as Wicked's main characters – Elphaba, the Wicked Witch of the West and Glinda the Good Witch. Deguzman has starred in other touring acts, including Aladdin, West Side Story and Les Miserables. Newberry, known for her roles in Disney's Freaky Friday and Nemo: The Musical, stepped into the role of Glinda for the first time after understudying it the last year. In the musical, we follow Glinda and Elphaba's journey as they constantly question: Who am I? Fellow characters such as the Wizard of Oz and Madame Morrible played by Timothy Shew and Natalie Venetia Belcon assist Elphaba and Glinda in their journey. Shew and Venetia's charismatic stage presence quickly won over the audience. Their witty banter sprinkled throughout the dialogue offers comic relief when characters mention sensitive topics like bias and bullying.
The show pits the two women against each other from the start – one with affluence and fame, and the other with a desire to prove herself. While we might view this tale as empowering for Elphaba and Glinda, is it really? Can they truly gain power and confidence when Glinda spreads lies of Elphaba's wickedness or when Elphaba tricks everyone into believing she died?
Although, the threads of feminism and power plays throughout were intriguing, Schwartz's musical score easily overpowered any of these concerns. With an exceptional stage presence, the cast's stellar vocal range and emotive acting induced chills in audience members. Beautifully constructed costumes reminiscent of Dr. Seuss' whimsical patterns added an appropriate sense of quirkiness to the characters. At times, you may wish you had brought a pair of sunglasses into the theater since the mix of technicolor lighting and fog elements imparted a dazzling dimension to the performance. When you attend Broadway's Wicked for the first time, the experience certainly will not evoke a sense of wickedness, but rather a sense of awe and admiration.
For more information and to purchase your tickets visit HERE.
Jordan Litz as Fiyero and Lissa deGuzman as Elphaba in the National Tour of WICKED, photo by Joan Marcus

Wicked Peter Scolari Michael Genet

Jake Pedersen as Boq in the National Tour of WICKED, photo by Joan Marcus

Jennafer Newberry as Glinda and cast in the National Tour of WICKED, photo by Joan Marcus

Jennafer Newberry as Glinda and cast in the National Tour of WICKED, photo by Joan Marcus

Jennafer Newberry as Glinda and Lissa deGuzman as Elphaba in the National Tour of WICKED, photo by Joan Marcus

Jennafer Newberry as Glinda and Lissa deGuzman as Elphaba in the National Tour of WICKED, photo by Joan Marcus

Jennafer Newberry as Glinda and Lissa deGuzman as Elphaba in the National Tour of WICKED, photo by Joan Marcus

John Bolton as The Wizard in the National Tour of WICKED, photo by Joan Marcus

Lisa Howard as Madame Morrible and John Bolton as The Wizard in the National Tour of WICKED, photo by Joan Marcus

Lisa Howard as Madame Morrible in the National Tour of WICKED, photo by Joan Marcus

Lissa deGuzman as Elphaba and Jennafer Newberry as Glinda in the National Tour of WICKED, photo by Joan Marcus

Lissa deGuzman as Elphaba and John Bolton as The Wizard in the National Tour of WICKED, photo by Joan Marcus

Lissa deGuzman as Elphaba in the National Tour of WICKED, photo by Joan Marcus

Michael Genet as Doctor Dillamond, Jennafer Newberry as Glinda and the Company in the National Tour of WICKED, photo by Joan Marcus

The Company in the National Tour of WICKED, photo by Joan Marcus

Tracee Beazer as Kate and Joe Cassidy as Mike interact with Margie in their home

Legally Blonde The Musical is a Delightful Reimagining for a New Generation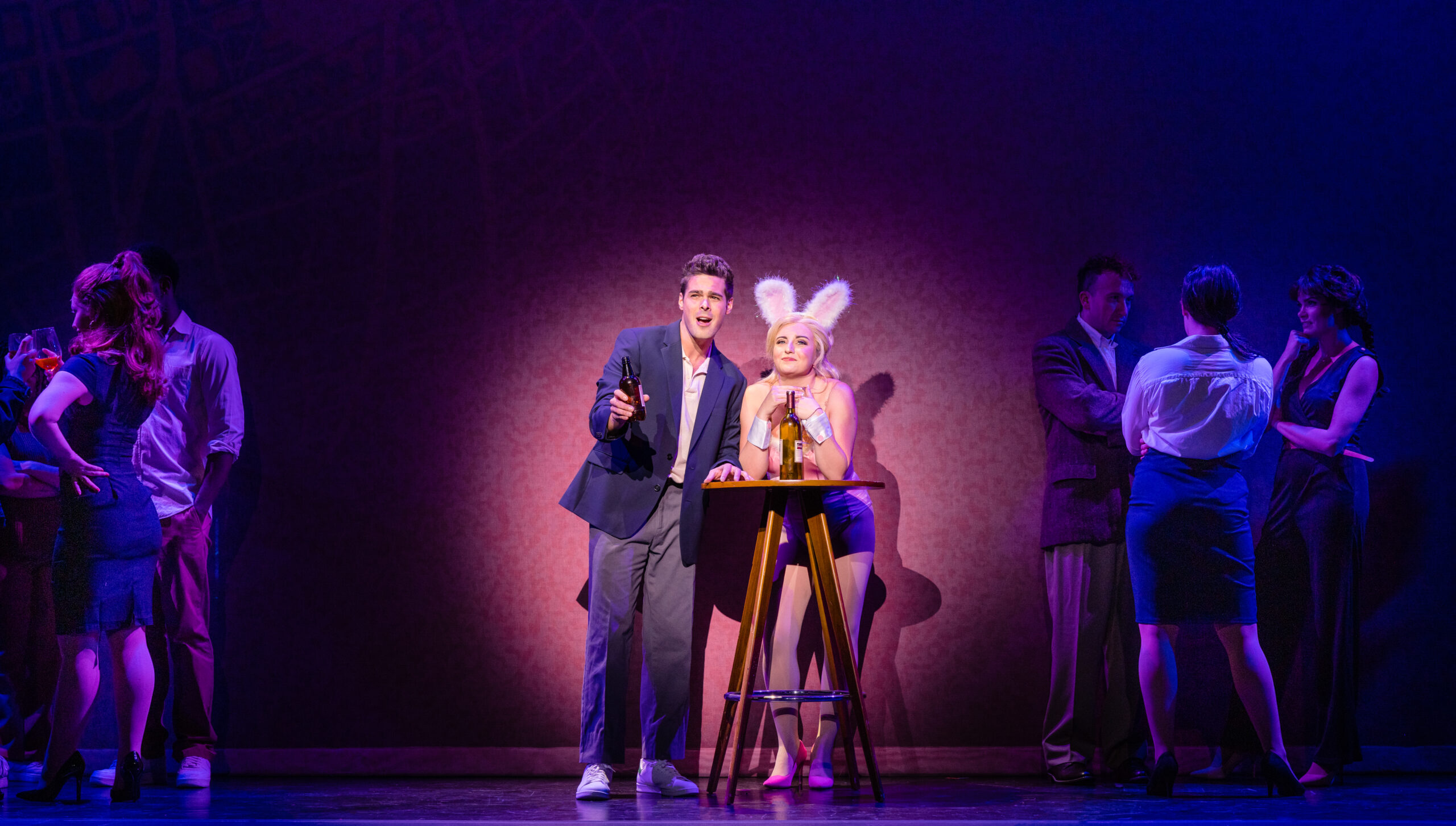 Big League's 2022-2023 tour of 'Legally Blonde The Musical' comes to an end this month at West Palm Beach's Kravis Center with its last performance on the 21st. You won't want to miss this high energy, fast-paced musical comedy.

(more…)