Willie T's Seafood Shack – Review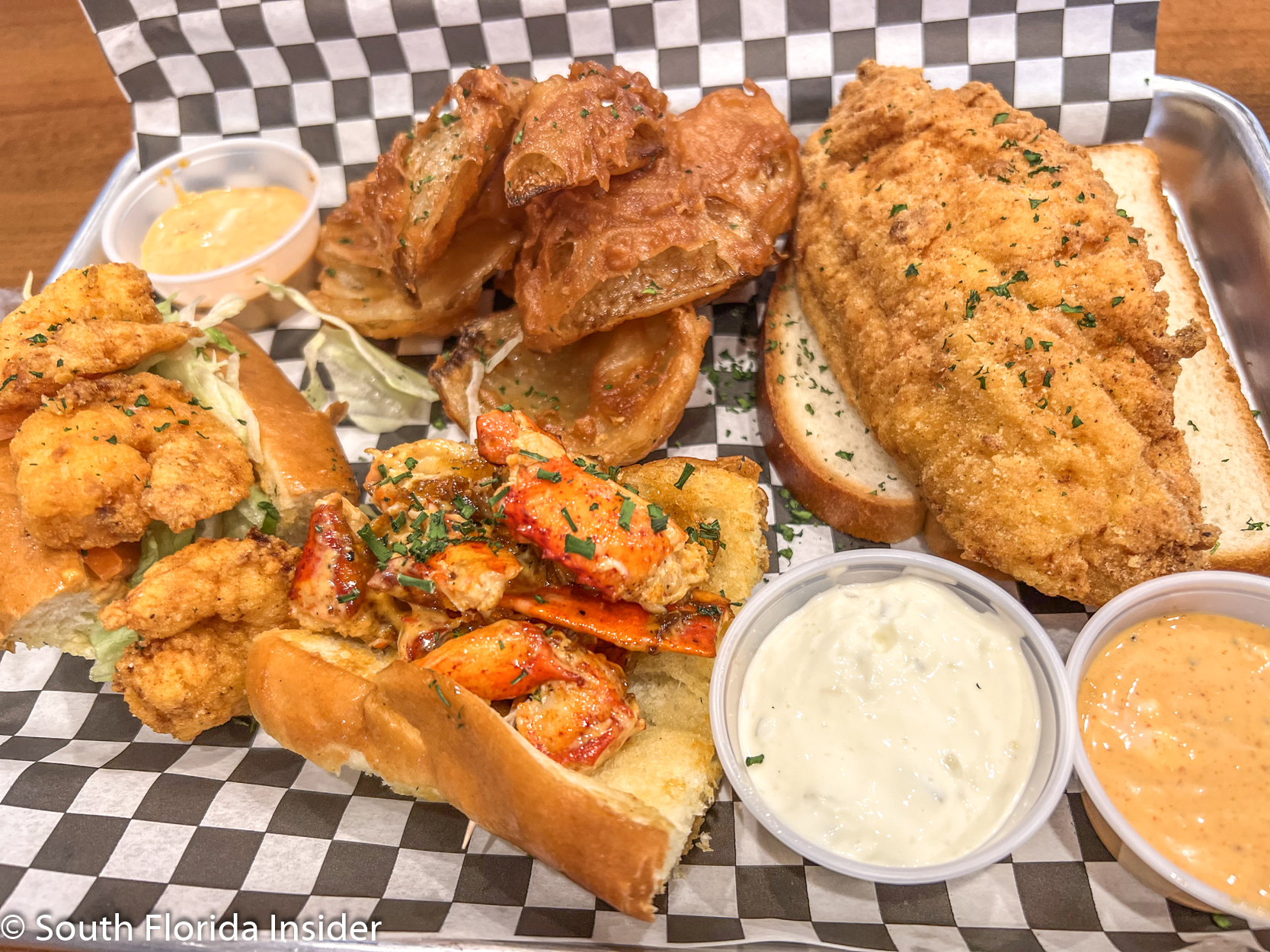 Willie T's Seafood Shack and Thompson Hospitality are making a splash in South Florida.
January 12th, 2023
by Cary Levinson
From Thompson Hospitality, one of the largest retail food service management companies in the USA, Willie T's Seafood Shack pays homage to its roots while serving up the freshest seafood possible. Located in a detached corner segment of the Harbor Shops in East Fort Lauderdale, a large shopping center near Port Everglades and the airport, the "shack" moniker is fitting. Offering both indoor and outdoor seating, with televisions to catch the game, and a large hip-hop inspired mural, the cozy space is both casual and cool.
Before ordering, I sat down with the boss-man behind the counter, Todd Frankel Jean, to discuss the new restaurant. Todd explained that the concept was inspired by the grandfather of the founder of Thompson Hospitality, Willis "Willie" Thompson, who operated a seafood truck, selling fried catfish. He explained that through some good food, they are hoping to bring together generations of families and empower success in the local minority community. To do that the brand's Operating Partner Program gives operators the chance to take an ownership share in the restaurants.
Looking at the menu, it's hard to miss the impressive range of comfort food options including fried shrimp, fried catfish, fried cod, lobster rolls, sandwiches, and fried chicken tenders. As for lighter entrée options, grilled shrimp and grilled catfish were also available, but I didn't try either. Available sides offered no break from the comfort food vibes, with fried onion petals, fries, hush puppies, coleslaw and mac & cheese. To wash it all down, in addition to soft drinks, beer, wine, hard seltzer and Frosé are available.
After ordering, the open kitchen allowed me to watch the food be prepared fresh. No reheated, soggy food here. Everything was prepared fresh with love and care. What really set Willie T's Seafood Shack apart from the rest of the local seafood restaurants was the fried catfish, which was perfectly flaky, with just the right amount of fish fry seasoning and super crispiness. Additionally, the top selling lobster roll was buttery and rich, and kicked up with some spicy sauce on the side. However, the fried shrimp was no slouch either. Jumbo, tender, crispy and perfectly seasoned it nearly brought a tear to my eye. From the shrimp to the catfish to the onion petals, everything was right on point, fried fresh and absolutely satisfying.
The South Florida seafood restaurant scene can be fancy and expensive, but amongst the more pretentious neighbors, Willie T's prices are excellent. With more Willie T's Seafood Shack locations on deck and other Thompson Hospitality restaurants planned throughout South Florida get ready to dig in!
Willie T's Seafood shack is located at 1824 Cordova Rd. Fort Lauderdale, FL.
Nutrition for Success: Dr. Amy Lee's Recipe for Wellness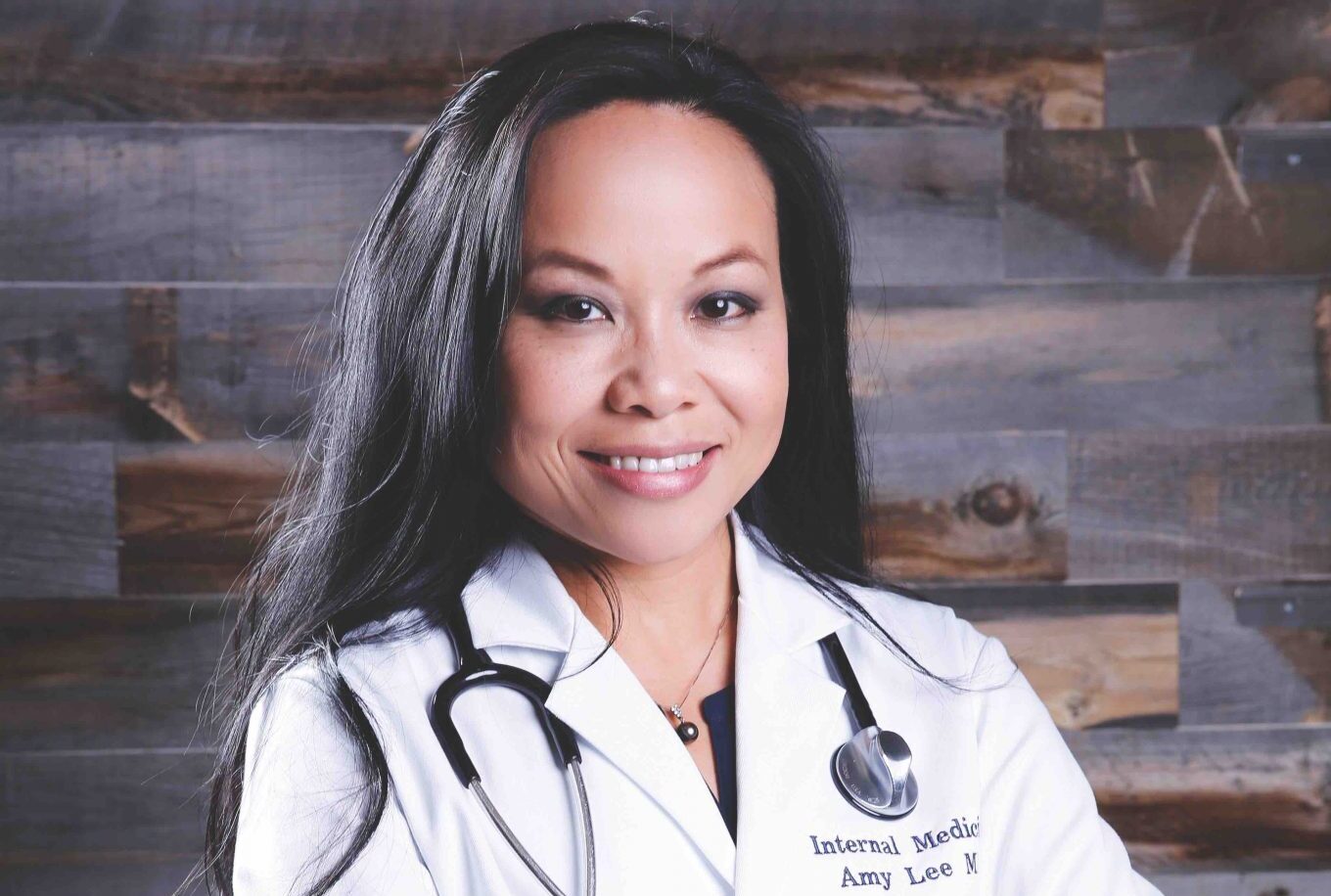 From Breakfast to Balance, Uncover the Secrets of Nutritional Well-Being by Dr. Amy Lee.


(more…)