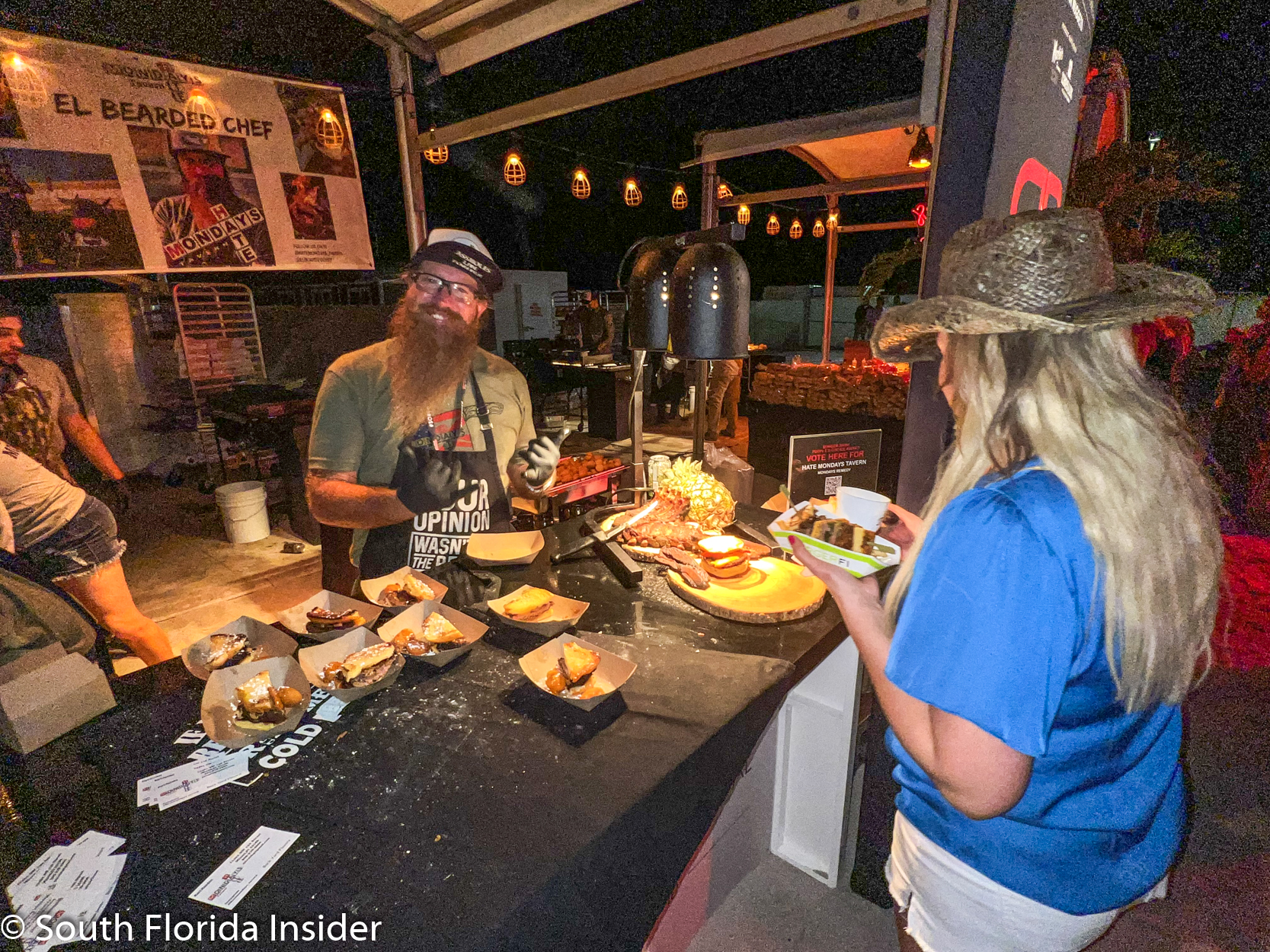 A sold-out crowd of food lovers flock to South Beach for the 22nd annual Burger Bash. Emeril Lagasse hosts the event among several celebrity chefs.
February 23rd, 2023
by Kevin Willse
South Beach became the epicenter of hamburgers Thursday night for SOBEWFF's Burger Bash presented by Schweid & Sons®. The 22nd installment of the sizzling event brought out the area's best food as well as its largest crowd. The event was hosted by the Food Networks own Emeril Lagasse, who was dubbed by judge and fellow network celeb Robert Irvine as "the godfather of the Food Network." Along with a DJ spinning tunes all night and Grammy-nominated country band Midland rockin' the house, this was a party unlike any other.
However, one of the main attractions of the event each year really are the celebrity judges. This year's lineup didn't disappoint as it provided a diverse list from all over the entertainment spectrum. Celebrity chefs Ming Tsai and Robert Irvine along with local chef Nicole Gates, Barstool Sports's Dave Portnoy, Netflix's Phil Rosenthal from the popular food and travel show "Somebody Feed Phil" and Emmy award-winning South Florida journalist Jawan Strader filled the judging table with their own unique food backgrounds. The first award out of more than 30 of the country's best burger joints was given to local turned national burger chain BurgerFi.
While this year's event was held on a Thursday, it didn't keep the crowds from showing up in record attendance. Each person had a chance to vote for their favorite burger out of the dozens of different restaurant stands. After all the votes were tallied, local Lebanese restaurant Motek won this year's People's Choice trophy. This is the second year in a row they have won this award. They will try to defend their trophy in next year's contest, which have already been scheduled for the end of February 2024.
Capital One's Spicy Watermelon Margarita

Chefs on the Run Caribbean Gastro Pub's The Little Pig Burger

Chefs on the Run Caribbean Gastro Pub's The Little Pig Burger

Pincho's Burgers & Kebabs Tremendo Burger

Ted's Burgers American Classic Smach Burger! AMC

Cheeseburger Baby's Burgs of Paradise

Night Owl Cookies Snoop & Martha's Day Off

Hate Monday's Tavern Monday Remedy

109 Burger Joint's The Philly's Whiz Burger

Babe's Meat & Counter's Cheesy Goodness Burger

Pig Beach BBQ's Pig Beach Patty Melt

Florida Dairy Farmers Undeniably Delicious Cookies & Cream Milkshake

Kush Hospitality's French Onion Burger

R Catering and Events Bacon Relish Smashburger

Whitmans Loaded Tater Tots

Hugh-Baby's BBQ & Burger Shop's BBQ Burger

Capital One's Capital One's Spicy Watermelon Margarita Peach Green Tea Lemonade

Brand Launch and Art Exhibition Brings in Popular Company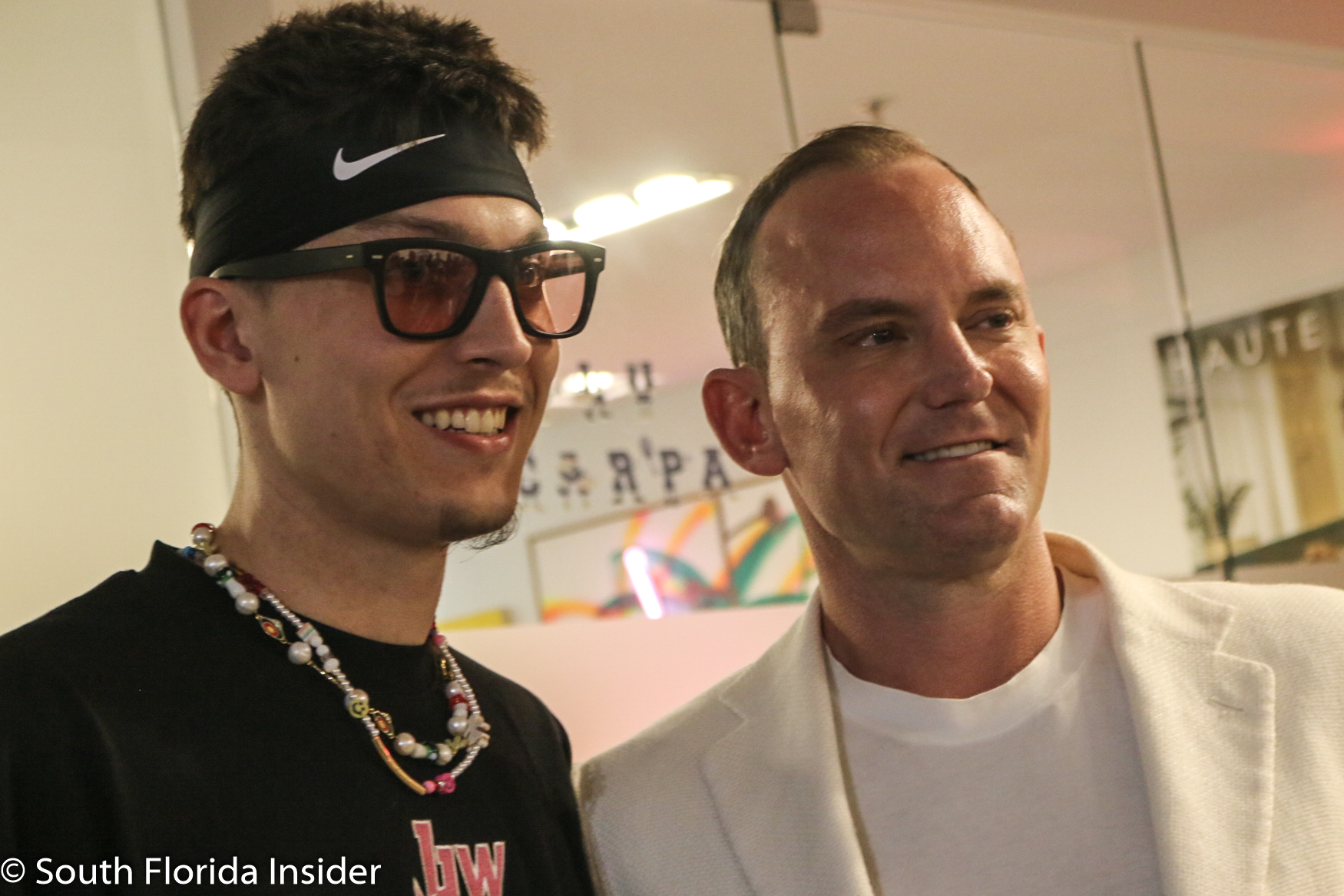 Miami Billionaire Patrick Carroll joins forces during Formula One for Miami Heat's NBA Hot Shot Tyler Herro's Boy Wonder World Lifestyle Brand Launch and SOLARIS Art Exhibition to benefit charity.