Slipknot & Ice Nine Kills at Knotfest Roadshow '22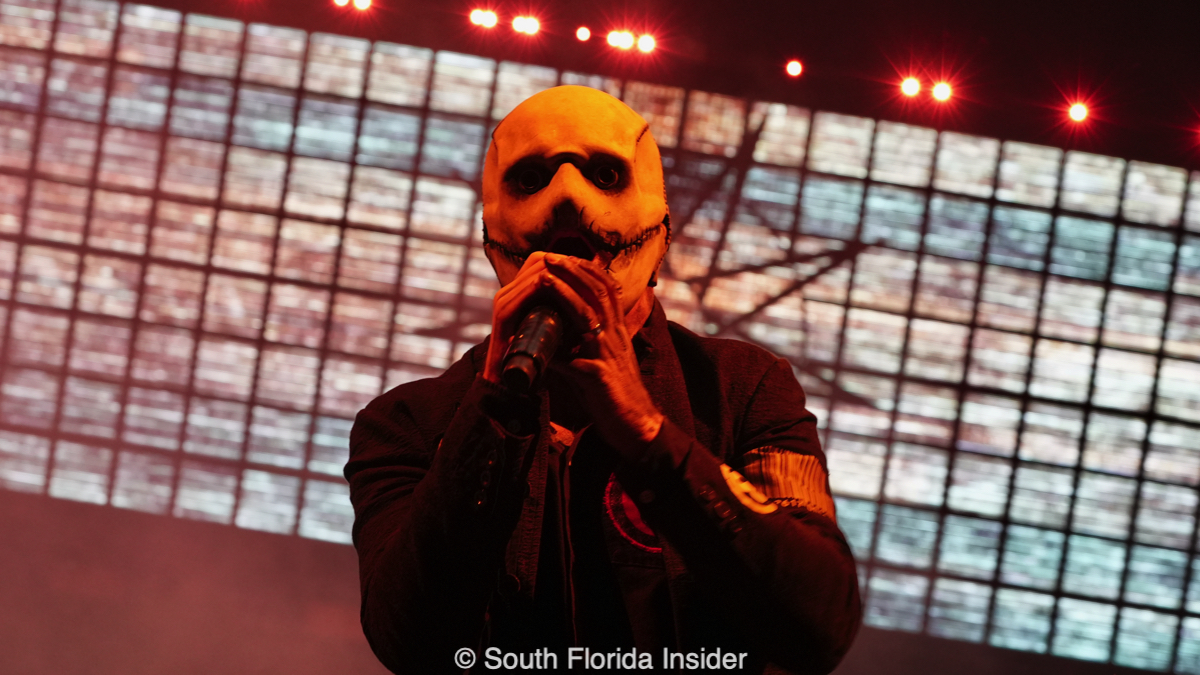 Legendary Metal Band Slipknot Brings Their Latest Knotfest Roadshow Tour to the Atlanta Area – Review and Photos of the Slipknot, Ice Nine Kills and Crown the Empire Concert at Ameris Bank Amphitheater in Alpharetta, GA
Once again, the masked legends in Slipknot have embarked on another incredible edition of their Knotfest Roadshow bringing much a needed heavy metal injection into the lives of their waiting fans. This time, they brought young upstarts Crown the Empire and horror-core group Ice Nine Kills along for the ride to round out the bill. Unfortunately because they had already played South Florida three times last year, they did not make it down to the sunshine state this time, but they brought their incredible live performance to the beautiful Ameris Bank Amphitheater in Alpharetta, Georgia just a short drive north of Atlanta. I've never been to this venue before, and was very pleasantly surprised by how beautiful it was, with a lawn section surrounded by trees for a very intimate vibe, as even the furthest spot here is closer than you'll get at most amphitheaters.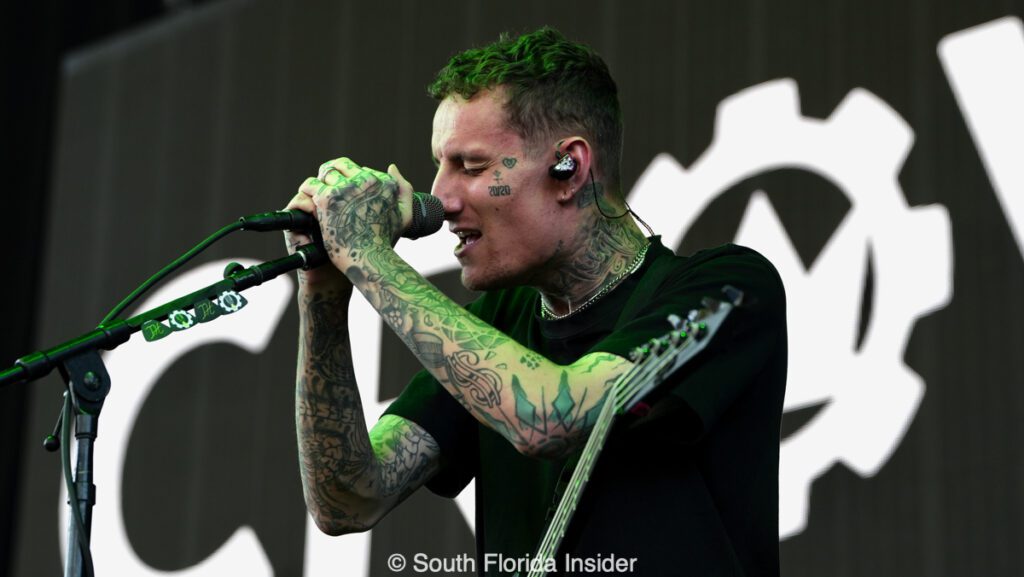 The first group to kick off the party was Crown the Empire, a relatively new metalcore band from Dallas, Texas. I haven't heard very much from them before this show, save for a few songs I've heard in passing during a metal festival I was attending a while back. However, now that I got a closer look (and listen), I will definitely be checking them out next time they play in Florida. The band played some new songs like "In Another Life" and "Dancing With the Dead" from their yet-unnamed new album, as well as playing a few songs from their last album Sudden Sky. I was very impressed with the two singer set-up the band had, and bassist/vocalist Hayden Tree did a very good job singing while playing.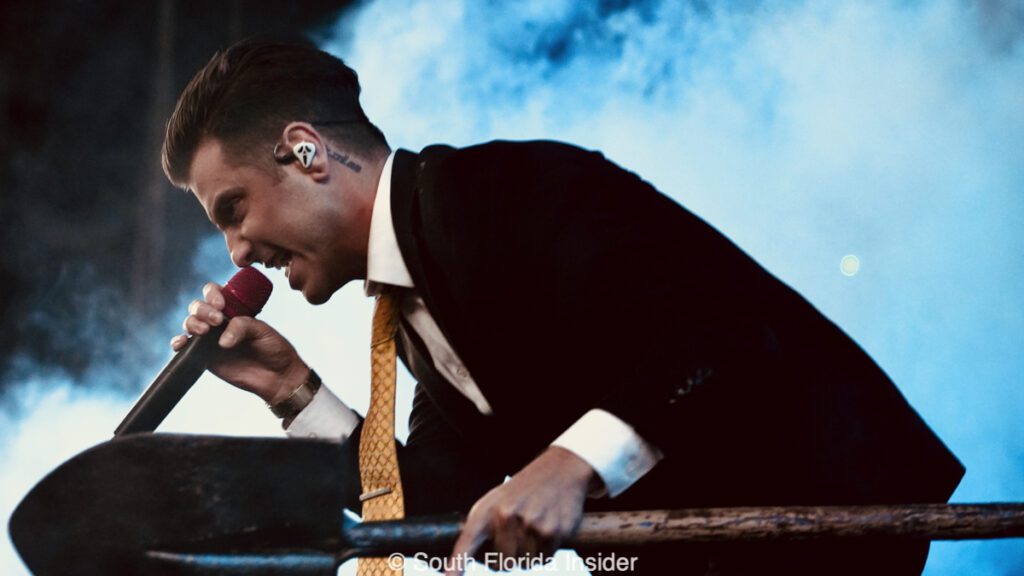 When Crown the Empire finished up their set, the stage began to fill with fog and the lights dimmed as Ice Nine Kills took to the stage. When I saw that they were on the lineup, I thought to myself "Another theatrical band, what a perfect addition to compliment the 'Knot", and they did not let me down. Dressed to the Nines in sharp business suits a la the cast of American Psycho, the band kicked off their time on stage with "Funeral Derangements". The band has an intricate stage show that has evolved a lot over the years, and their latest live production is by far their best one so far. Singer Spencer Charnas dances around like a madman while singing, and along with his two assistants he acts out the horror movie scenes on stage as they are depicted in the lyrics he's singing. After a few more songs such as "Rainy Day",  "IT Is The End" (based, of course, on the classic Stephen King novel and movies based on it) and "The Shower Scene", the band finished up their set with "The American Nightmare" and departed from the stage as the long wait for Slipknot began.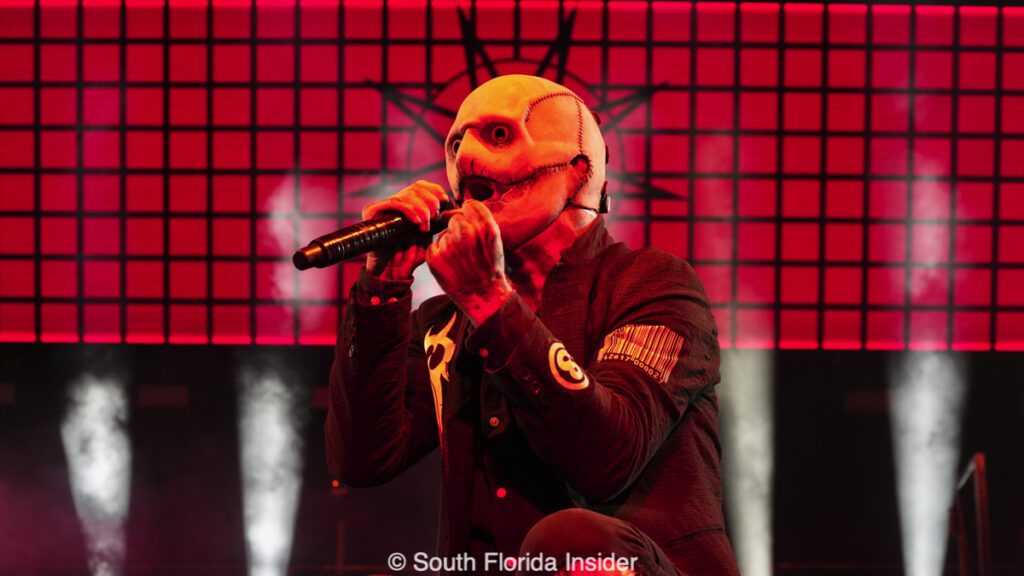 Finally, as the large black curtain bearing the band's logo and covering the stage lit up and the lights dimmed, AC/DC's "For Those About To Rock" started playing over the loudspeaker as the crowd's cheers became as loud as a jet engine. As a bang rang out and the curtain dropped, Slipknot finally appeared on stage. The band kicked it into high gear immediately and began the show with "Disasterpiece" and "Wait and Bleed", both complete with scorching pyrotechnics going off behind them. Corey spent some time talking to the crowd as usual, telling us that he was battling a terrible stomach flu during the performance. You would have never known, however, as he expertly performed songs like "Sulfur", "Before I Forget" and even a brand new single "The Dying Song" from their upcoming album The End, So Far without missing a beat.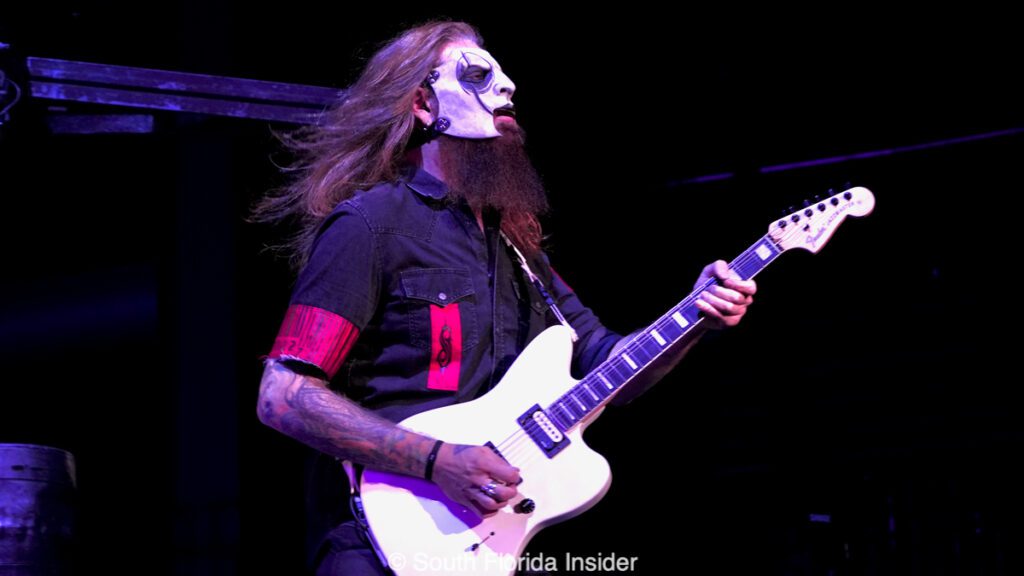 After a few more newer songs, the band turned their attention to the first half of their catalogue once again and played some more tracks for the old school fans such as "The Heretic Anthem", "Duality" and "Spit It Out", which the crowd responded to with riotous applause. Disappearing from the stage for a bit, the band finally came back out for a smashing two song encore consisting of "People = Shit" and "Surfacing", once again departing the stage to a sea of adoring fans hungry for more. As always, the gang of nine brought an absolutely incredible live show to their fans, and if there's one concert you know that will never disappoint, it's Slipknot. If they keep bringing such amazing guests with them,  Slipknot's "somewhat-annual" Knotfest Roadshow tour might just become this generation's Ozzfest. Hopefully they don't keep us waiting too long to find out who next year's participants are!
Welcome to Rockville 2023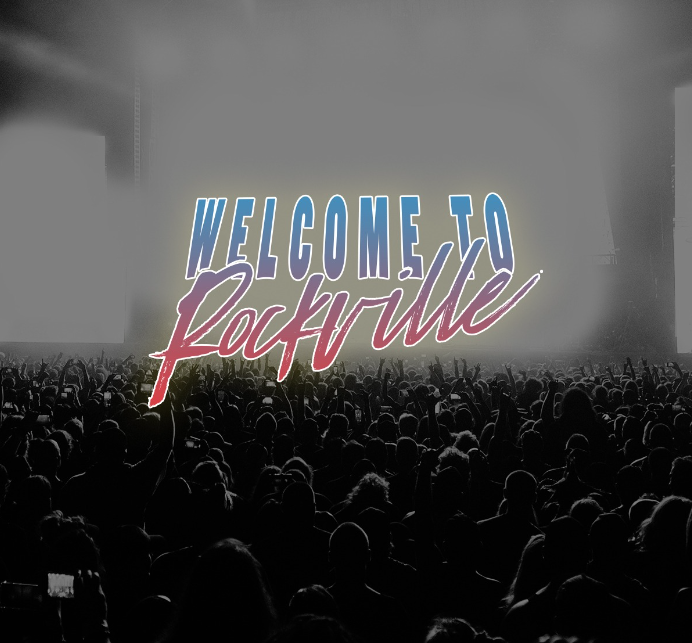 The Largest Heavy Music Festival In America Gets Even Bigger With Four Days Of Incredible Musical Madness – Feature on the Welcome to Rockville 2023 Festival at the Daytona International Speedway in Daytona Beach, FL