Trinity of Terror Tour Terrifies Boca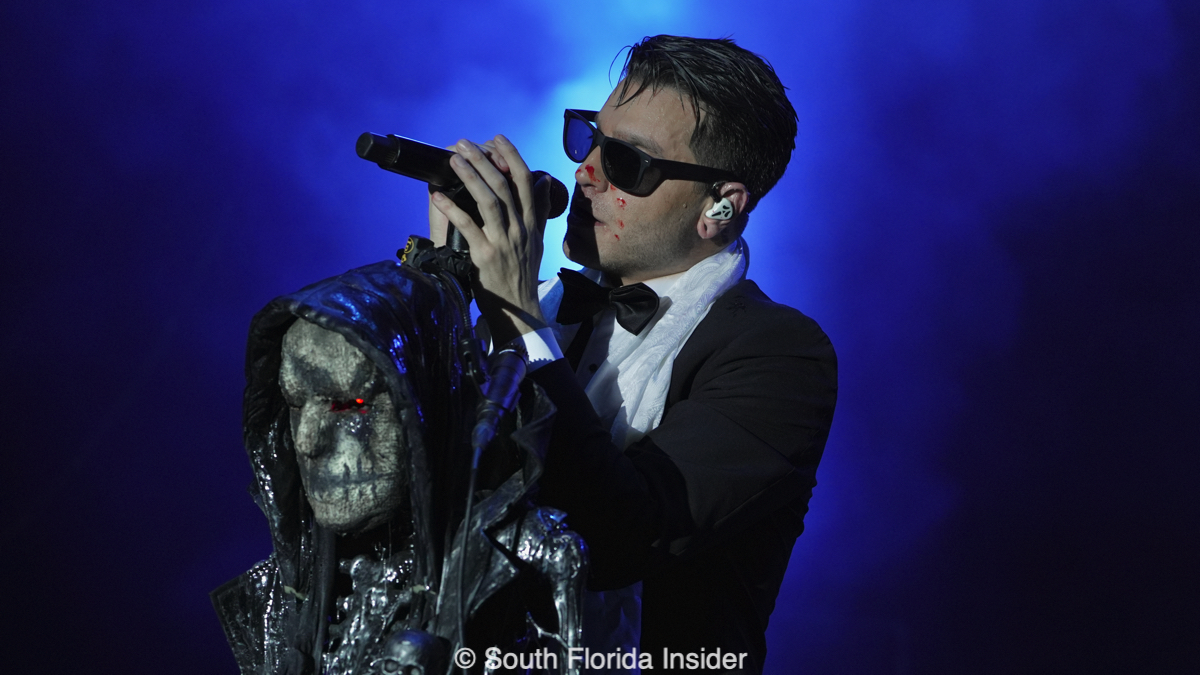 The Trinity of Terror Tour Brings Four Amazing Metal Bands to Boca Raton – Review and Photos of the Atreyu, Motionless in White, Black Veil Brides and Ice Nine Kills Concert at Sunset Cove Amphitheater in Boca Raton, FL
Every time I go to a concert at Sunset Cove, an amphitheater that normally hosts Reggae and EDM shows, I think to myself how great it would be if they were to host a metal show here. A large outdoor venue with plenty of space to spread out while still offering incredible views and the ability to get up close and personal to your favorite metal acts? How can you go wrong? Well, someone must have been reading my diary because my prayers have finally been answered. And what an incredible way to bring heavy music to the masses of Boca Raton that with the incredible lineup of the Trinity of Terror tour? The name is actually a bit of a misnomer, because the excited South Florida crowd actually got to witness FOUR legendary heavy metal acts, each with its own unique flavor.
Kicking off the festivities that night was Atreyu, a band that is legendary in their own right with over 20 years of delivering hard hitting metalcore to the world under their belt. Currently on tour supporting their latest album Baptize, this is their first album with the new lineup featuring Brandon Saller on vocals. I know that the departure of Alex V left a lot of old-school fans feeling polarized about the new direction of the band, but seeing them live left no doubt in my mind that Atreyu are back at their peak. Dan Jacobs effortlessly slayed song after song on his sushi-themed axe, and the band ripped through songs from all throughout their storied catalogue. Atreuy finished up their time on stage with an epic heavy cover of Whitney Houston's "I Wanna Dance With Somebody" and their most famous song "Blow", departing the stage to a crowd cheering for more.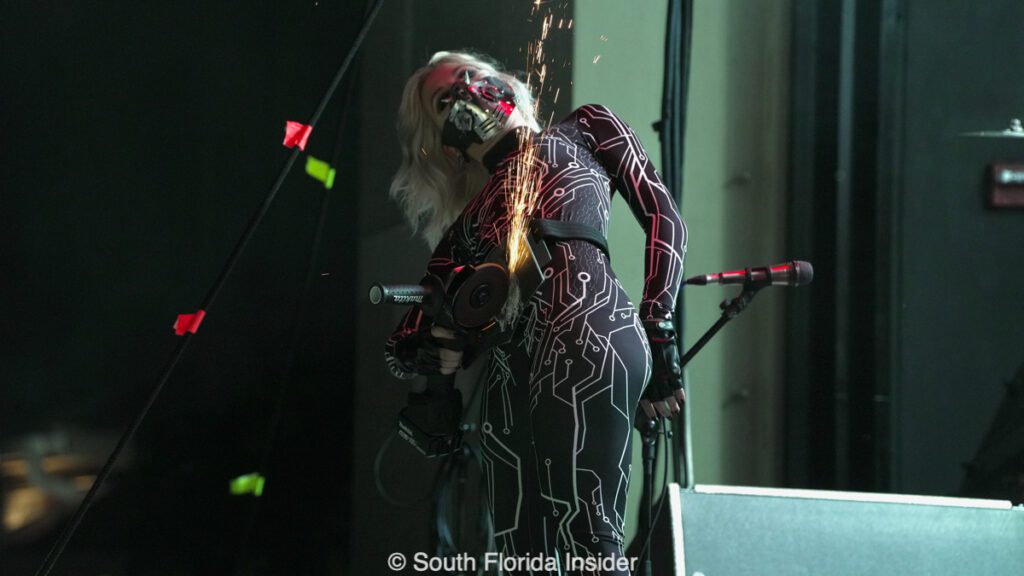 Up next was Motionless in White, a Pennsylvania based metalcore band with a more gothic-industrial feel. Chris Motionless and the rest of the band were dressed up in costumes straight out of a cyber-goth club, and the fans responded in kind with lots of concertgoers wearing their own intricate costumes. During "Slaughterhouse", two female dancers came onto the stage to perform a fiery spark-filled show with angle grinders in classic "industrial show" fashion. They mostly played songs from their later albums, although old school fans got a killer treat when they played "Dead as Fuck" from Reincarnate. Motionless also delivered a crushing cover of a popular song as part of their encore, this time The Killers' "Somebody Told Me", along with "Eternally Yours" from the most popular album Graveyard Shift.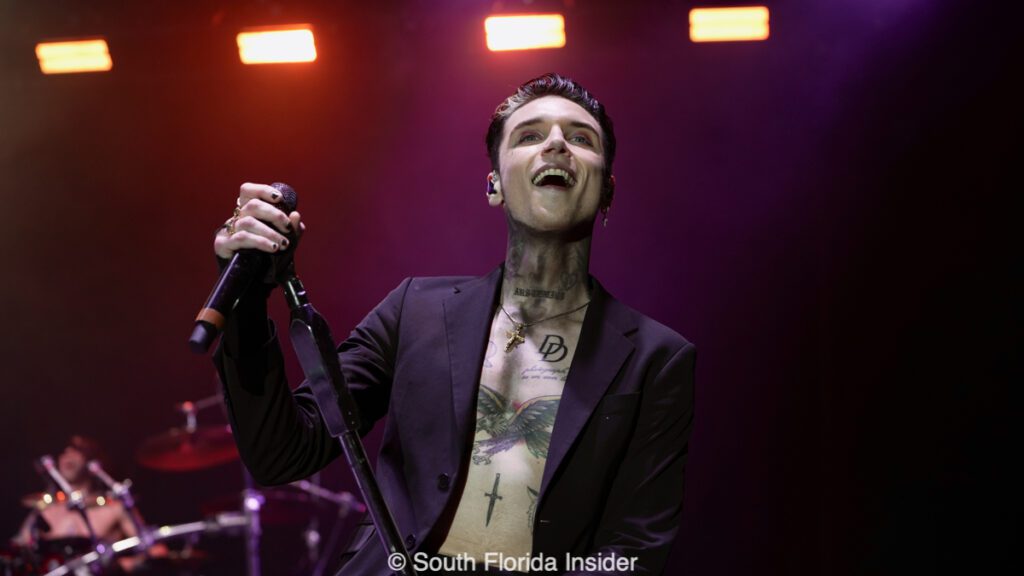 The third band to play was Black Veil Brides, who gave an 80's themed glam twist to the metalcore theme of the night. Back in the day when I was a wee lad going to Warped tour, the band used to dress up in full facepaint a la KISS, but this time they were dressed in far more sensible outfits that still maintained the 80's vibe. Kicking off their time on stage with "Crimson Skies" from their latest album The Phantom Tomorrow, the band did a great job of playing at least one song from every era of their career, pleasing old school fanatics and fans of their newer, rock-opera leaning records. The more melodic sound of their songs provided an interesting mix to all the screaming that night, and the group finished off their set with "In The End".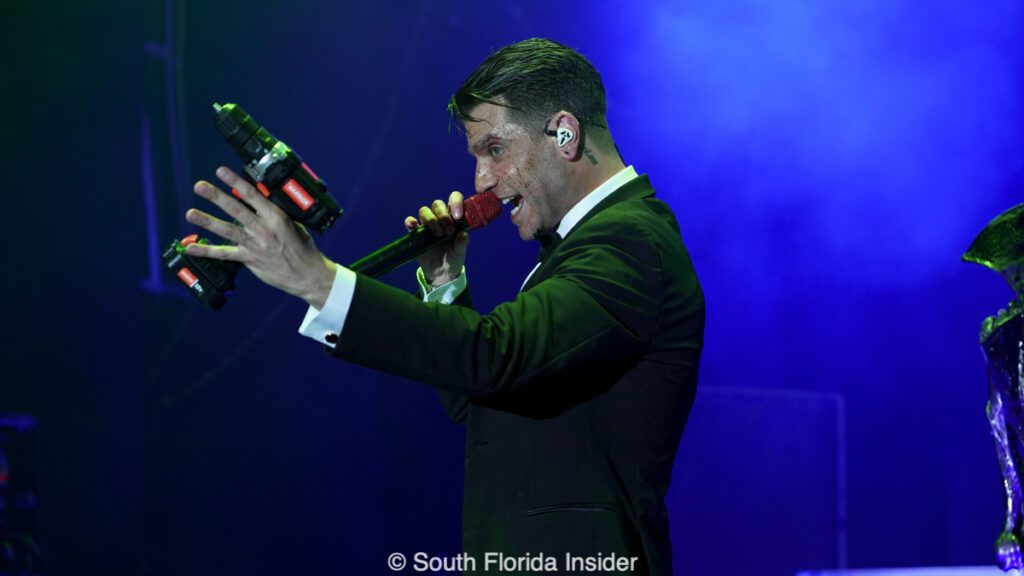 Finally, the lights dimmed once again and smoke began to fill the stage as the members of Ice Nine Kills appeared, clad in blood covered business suits a la American Psycho. A horror themed metalcore band, they reinvented their entire stage show for the past couple of records and I couldn't be a bigger fan. The band played exclusively material from their most two recent records The Silver Scream and Welcome to Horrorwood, and each song recreates a classic horror film both musically and thematically with the stage props and costumes. During the songs, singer Spencer Charnas dresses up in different costumes and even recreates scenes from the movies the songs are based on, such as during "Hip to be Scared" and "IT is the End". After an incredible night of music, Ice Nine Kills bid adieu to the crowd with the last two songs of the night, "The American Nightmare" and "Welcome To Horrorwood". I had an absolutely incredible time at the show, and I cannot wait to see what the next iteration of the Trinity of Terror tour will bring!
John Mayer's Acoustic Solo Shows Mesmerize Hollywood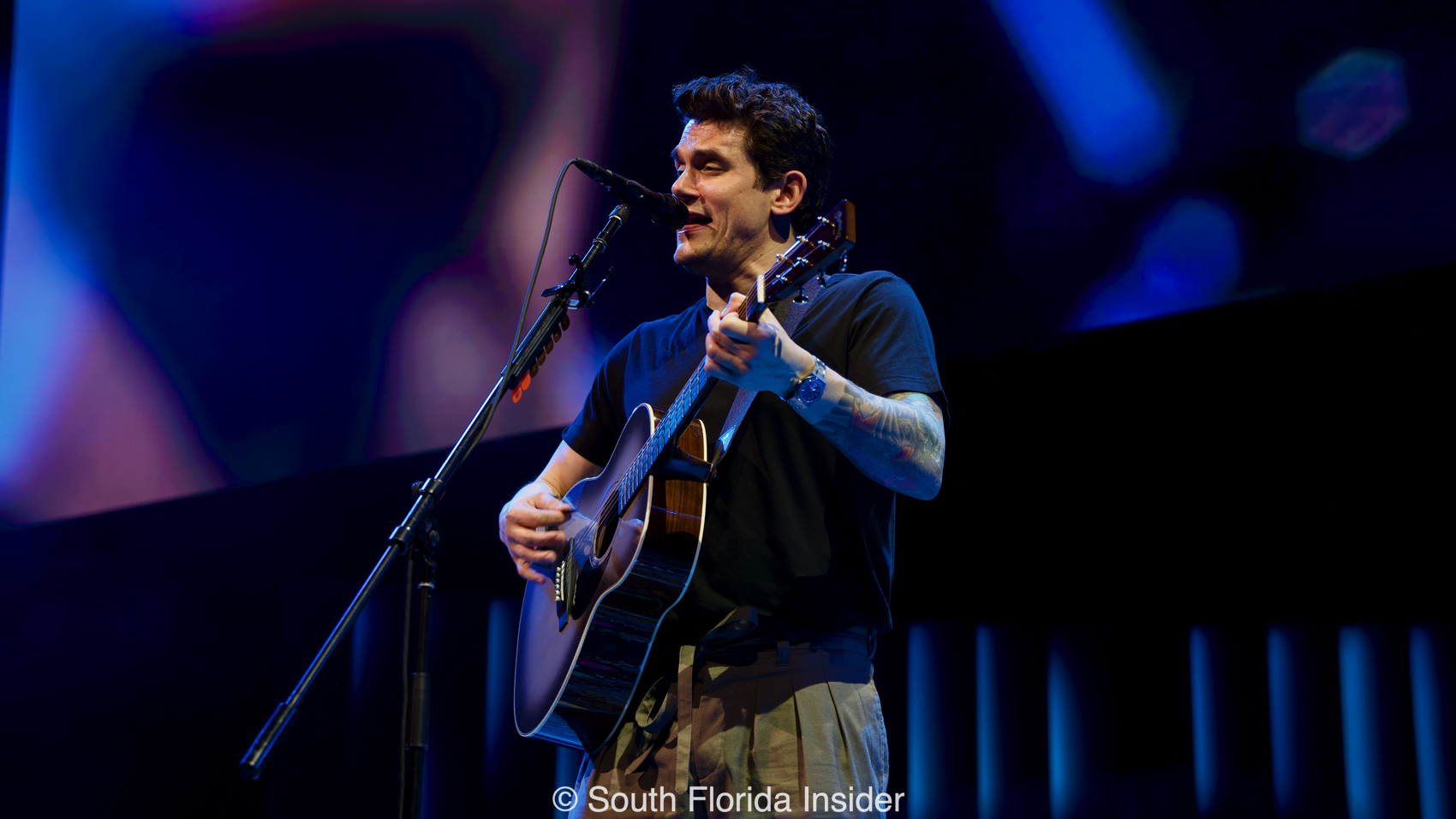 The Prodigious Singer-Songwriter Delivers Two Incredible Performances to South Florida – Review and Photos of Night One of the John Mayer Solo Concerts at the Hard Rock Live in Hollywood, FL