The Bitcoin Conference Returns to Miami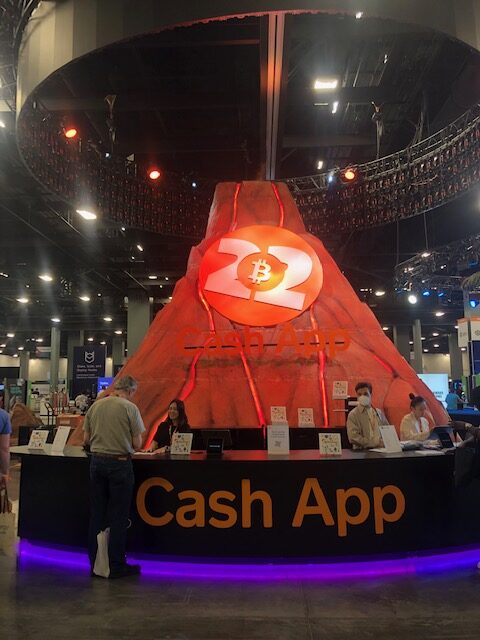 Some of the biggest names in finance and entertainment take stage for Bitcoin 22 in Miami Beach
April 13, 2022
Miami was once again the center of sound money for the Bitcoin Conference 2022. This year the biggest Bitcoin event in the world was hosted in a larger venue at the Miami Beach Convention Center. Bitcoiners from all over the world came together to talk finance, technology, innovation as well as seeing the biggest names in the Bitcoin community. An extra day was added and dubbed Sound Money Festival, which featured a rich lineup of musicians as well as stand up comedians. This year's event had a great turnout and made for a great introduction to the space for those who haven't realized the importance of Bitcoin, yet.
The event kicked off with Industry Day where the biggest names in the industry met to speak about where they are now and where things project in the future. This day was exclusive to business and whale pass holders only. The day started off with Mayor Suarez of Miami unveiling the Miami Bull in front of the convention center. This giant bull was a new aged replica of the Wall Street bull except it has been castrated. This is symbolic of Bitcoin taking over the world of finance. During this time, discussions were had on new innovations and the outlook of the industry moving forward. 
Many companies used this time to make big announcements and unveil new projects. One big announcement was made by Jordan Edelson regarding his new venture TradeZing. TradeZing is launching a closed beta format of a new platform for influencers and content creators to help streamline the avenues to reach the markets they are attempting to reach. It will help eliminate the scams and waste that are prevalent in today's social media platforms when it comes to financial services and content. The Tradezing platform will be targeting Millennial and Gen Z users to help educate and create content geared to the world of traditional finance, cryptocurrency and trading. The goal of the new product is to create a social media platform built solely for the finance community. In past ventures, Edelson has relied on partnerships with celebs and high profile influencers. Tradezing will be no different as they have already started marketing with Michael Irvin to bring in the sports community to the platform, as well as FoodGod. This will be a great opportunity to bring new educational and innovative ideas to the cryptocurrency and financial world. The open beta phase of Tradezing should open in the summer and the platform should be live in the near future. To apply for early access to the closed beta format of the platform visit https://tradezing.com/
Day two was open to the general public and kicked off with new announcements from the conference's main sponsor, CashApp. Their crypto product leader, Miles Suter, explained the importance of bitcoin to the Cashapp platform and its evolution since he took his potion a few years ago. After reviewing the big news of the platform implementing Bitcoin's Lightning Network, Miles announced that they will be allowing people to accept their paychecks in Bitcoin, have a round up spending feature that will round in bitcoin, and introduced Serena Willaims as their new Bitcoin spokesperson. This transitioned into the first panel of the day featuring Serena, Aaron Rodgers and Odell Beckham Jr., all who have taken all or some of their contracts in bitcoin. Big names of the financial world such as Michael Saylor and Cathie Wood spoke about how Bitcoin is and will continue to be the best asset in the world. Former presidential candidates Andrew Yang and Jo Jorgenson spoke about how Bitcoin would give citizens of America a better footing on a level playing field as well as limit the spending of the government that essentially negatively affects its people.
The day continued with many big name speakers for many different aspects of the financial world, sports, politics, and legends of the Bitcoin community. Topics such as energy consumption, freedom, and helping bring equality and opportunities to individuals across the globe were discussed. Last year's conference brought us the genesis of El Salvador making Bitcoin legal tender and this trend continued as Samson Mow laid out plans to build a Bitcoin city in the small central American country. Mow also plans to continue to help other nations adopt a bitcoin standard, most notably Mexico. This endeavor in Mexico is being assisted by , who at the conference, invited Mexico's president to sit down to implement this plan into legislation. 
The first day concluded the same way last year's event ended, an untitled,yet monumental announcement by Jack Mallers. This announcement was just as big as the first as he is starting to change the way we make everyday transactions by eliminating the old fashioned ways banks and financial institutions complicate a simple debit or credit transaction. The numerous parties involved, each taking their own fees as well as a ridiculous amount of time to settle has been the norm since 1949. At the time this was groundbreaking and he dubbed it "1949 caviar". In 2022, with all of our technological advances it is time to move on from "1949 caviar". Mallers created a way to use the Bitcoin Lightning rail to make any transaction that will settle in any currency you want. Whether you want to go from USD-BTC or BTC- USD or any other nations currency. This system has already begun to be implemented in POS systems at several different merchants with more to come. It will instantly speed up transactions as well as eliminate the fees charged by the parties involved. The Bitcoin based system would save merchants money as well as consumers. This is just another way Bitcoin proves to be a superior monetary network vs. the outdated caviar fiat system.
Day three continued where day two left off with a variety of huge names putting their take on Bitcoin and how it changed the world. A big topic that was touched on on day one was the government's role in Bitcoin and other digital assets. Wyoming Senator Cynthia Lummis graced the stage to outline and explain some of the efforts members of the Senate and Congress are putting forth to shape future legislation on the regulation of the industry. She explained the need as well as progress of educating politicians and government officials on the ins and outs of Bitcoin. A key point she made was the beginning of the transition of viewpoint from negative to positive about the benefits of Bitcoin. This shift has been triggered by recent events in El Salvador and Ukraine where it has been shown that the Bitcoin network has made a huge impact on people fleeing war torn nations and lifted up people who are unable to be banked because of macroeconomic reasons. Lummis had a very good outlook due to progress recently made but knows there is still more work to be done. The world of science and psychology gave their input with two great interviews about the network. Eric Weinstein gave his view of the currency from a physics perspective as well as Jordan Peterson giving his views of money and how Bitcoin makes the most sense from a psychological standpoint.
Another important topic that continues to come up is privacy and security of one's assets. Adam Lowe of Arculus was part of a panel discussing the different types of hardware wallets and how they work on the balance of security and ease of use for Bitcoin holders. Arculus was also one of the main sponsors of the conference and sampled the multi sig hard wallet to all who attended. Adams goal was to reach 80% of the users of Bitcoin and digital assets to give them an easy yet safe way to store their currency. His background in security helped shape his knowledge on making safe technology to store Bitcoin as well as numerous other assets. Upon setting up and using the wallet myself, this was absolutely the case. The setup was very simple and only took about 5 minutes. I would highly recommend anyone look into using Arculus wallet to easily and safely store digital assets. More can be found at https://www.getarculus.com/. 
One of the main focuses of several speakers and panels was Bitcoin's ability to help the underserved and financially assist those in crisis. In the United States alone, 10 million people are unable to get bank accounts due to the structure of our financial system. A sound monetary system would fix this. Millions of people that pay absurd remittance fees to receive money in already financially unstable and impoverished communities would be freed from this burden with the help of Bitcoin. We are already seeing it in nations like El Salvador and Venezuela where the lower class have been the biggest victim of hyperinflation and poor economic conditions. Citizens of nations being affected by war and economic sanctions would be able to freely transport and transaction their currency no matter what the conditions and turmoil. We are already seeing this in places such as Ukraine, Russia and Canada. UFC heavyweight champion Francis Ngannou spoke on this topic saying Bitcoin is the tool to help millions of Africans that are still being financially controlled by European nations. Many people see Bitcoin as a way to get rich and acquire wealth quickly, but there is entirely more to the story of this up and coming financial network.
The Bitcoin Conference consisted of three stages inside and one large stage that was opened iup on the 4th day for the Sound Money Fest. The main Nakamoto stage hosted the big named speakers and panels. This stage was also streamed live in its entirety by Bitcoin Magazine. It was also turned into a music stage during Sound Money Fest. The next largest stage was the Genesis stage. This large ballroom featured many speakers and panels. It was a good distance away from the other stages which eliminated overcrowding, which was an issue last year. The Genesis stage also featured Comedy Hour during the Sound Money Fest. The Open Source stage was a smaller stage and ballroom which focused more on panels of technology and mining. 
The Expo Center was a wide open space that included vendors and the CashApp Volcano. The Volcano was a replica of the volcanoes of El Salvador being used to power Bitcoin mining. In front of the volcano was the Marathon interview podium where many interviews were held for the Bitcoin Magazine livestream. Beyond the volcano were rows and rows of vendors showing off and sharing information on their latest products. The companies ranged from exchanges to miners to financial and retirement services, but they all had Bitcoin in common. There were many free giveaways and interactive games such as mechanical bull riding and skeeball. At the Bullish booth, you could win a whole bitcoin if you stayed on the bull the longest. The main sponsor Cashapp had QR codes spread throughout the conference halls giving out free Bitcoin on their platform.
There was the world's largest art gallery in the missile of the expo hall with a maze of unique Bitcoin paintings and NFT's. Random book signings would pop up at different booths where Bitcoin authors would sell books and sign copies to their fans, most notably Saifedean Ammous. A tattoo shop out of Wynwood named Iris was giving free on- site bitcoin tattoos on a first come first serve basis. One section of the Expo Center was the Bitcoin Bazaar. This is where local bitcoin related crafters could sell their products directly to the public. There was a little bit of everything from artwork, auctions and even women's underwear. 
This year featured the Bitcoin 22 app to assist attendees throughout the event. The app contained schedules, maps and showcased different features of the event. It gave you an opportunity to schedule the speakers you wanted to see and create your own schedule with alerts and alarms. It also featured maps of the venue and locations of different booths and vendors. This was a very convenient way to maneuver throughout the day to get the most out of the conference.
A new addition to the Bitcoin Conference was Sound Money Fest, a music and comedy festival. The 4th day of the event featured music all day long as well as 5 hours of stand up comedy. Outside of the convention Center was transformed into a new stage called the Satoshi stage. This was one of the main stages for performers as well as the Nakamoto stage that was used as the main stage for the main conference. There were many activities such as a ball pit slide, bars and artists drawing graffiti. A line of food trucks with local eateries surrounded the stage area. The Genesis stage featured the 5 hour comedy block. Each portion of Sound Money Fest had a great lineup with top notch headliners. Music headliners included Logic, Deadmau5, Killer Mike, Big Boi, San Holo and CL. The comedy hour had a non-stop lineup of Hannibal Burress, Michael Rapaport, Jimmy O. Yang, Jay Pharoah and Donnell Rawlings. This was a great addition to get the noncoiners a peek of the world of Bitcoin.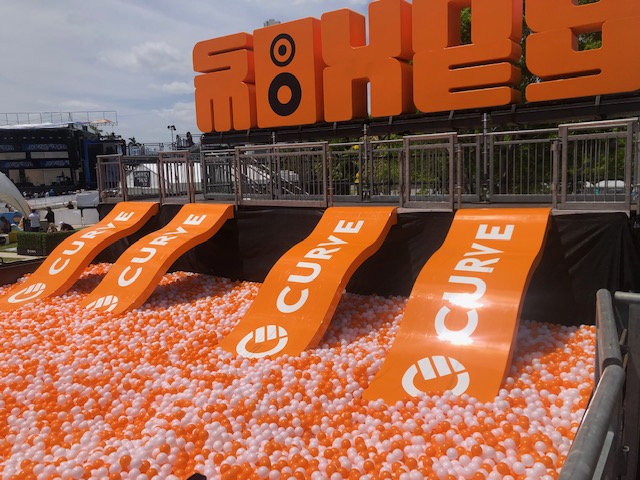 Bitcoin Conference 22 was a hit for many aspects of the industry. We got to see a glimpse of where the industry is going as well as get a reminder of why Bitcoin is as important as it is. The venue change was great for the conference as well as the city of Miami. Sound Music Fest was a great hit bringing in an opportunity for new Bitcoin adopters. We can't wait to see what kind of surprises and new innovations will be introduced at next year's conference.
Native-X-Obstacle Fitness Race – REVIEW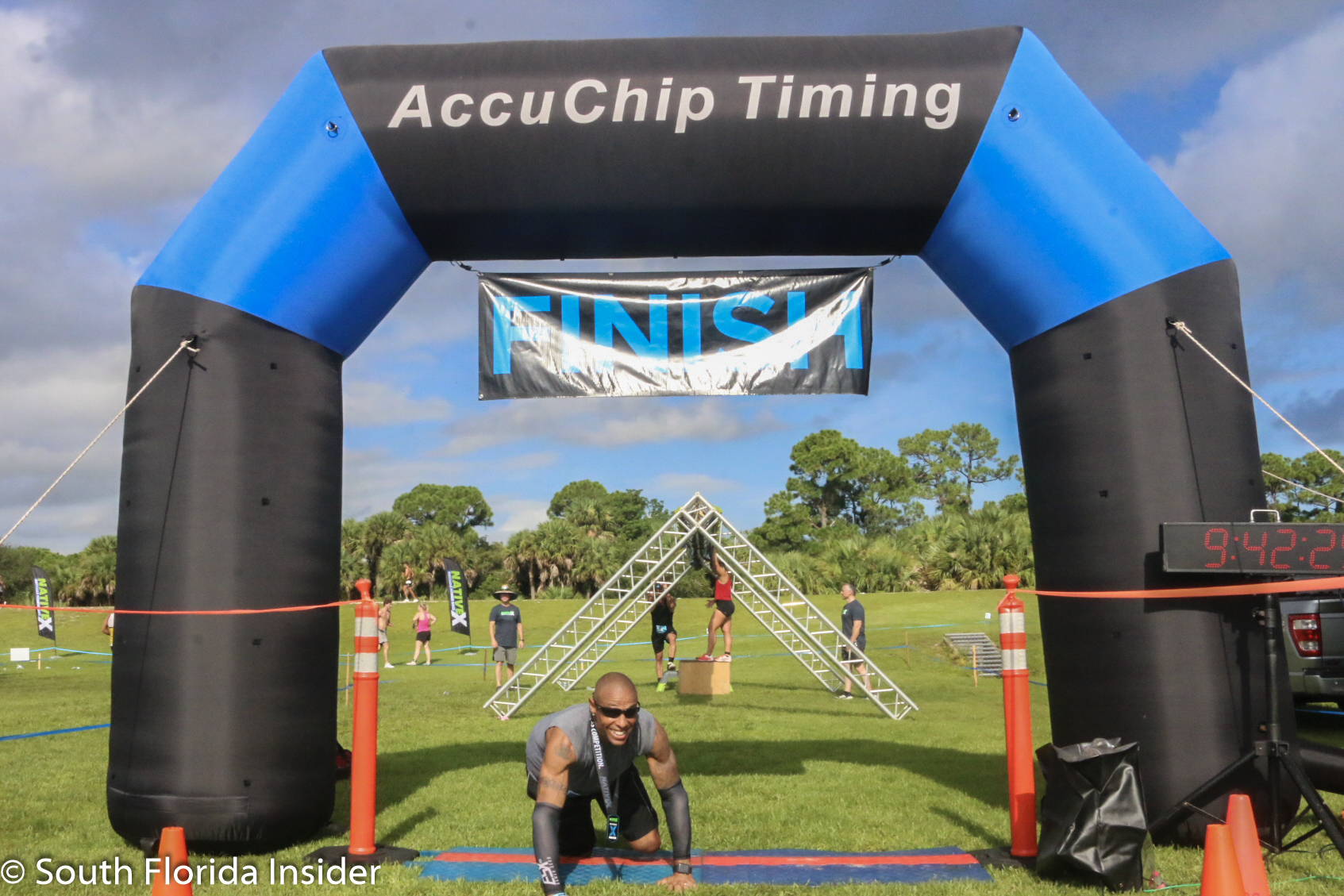 Conquer Obstacles, Harness Strength, and Make Your Mark at the Native-X Obstacle Fitness Race.


(more…)