Seminole Hard Rock Hotel & Casino – Review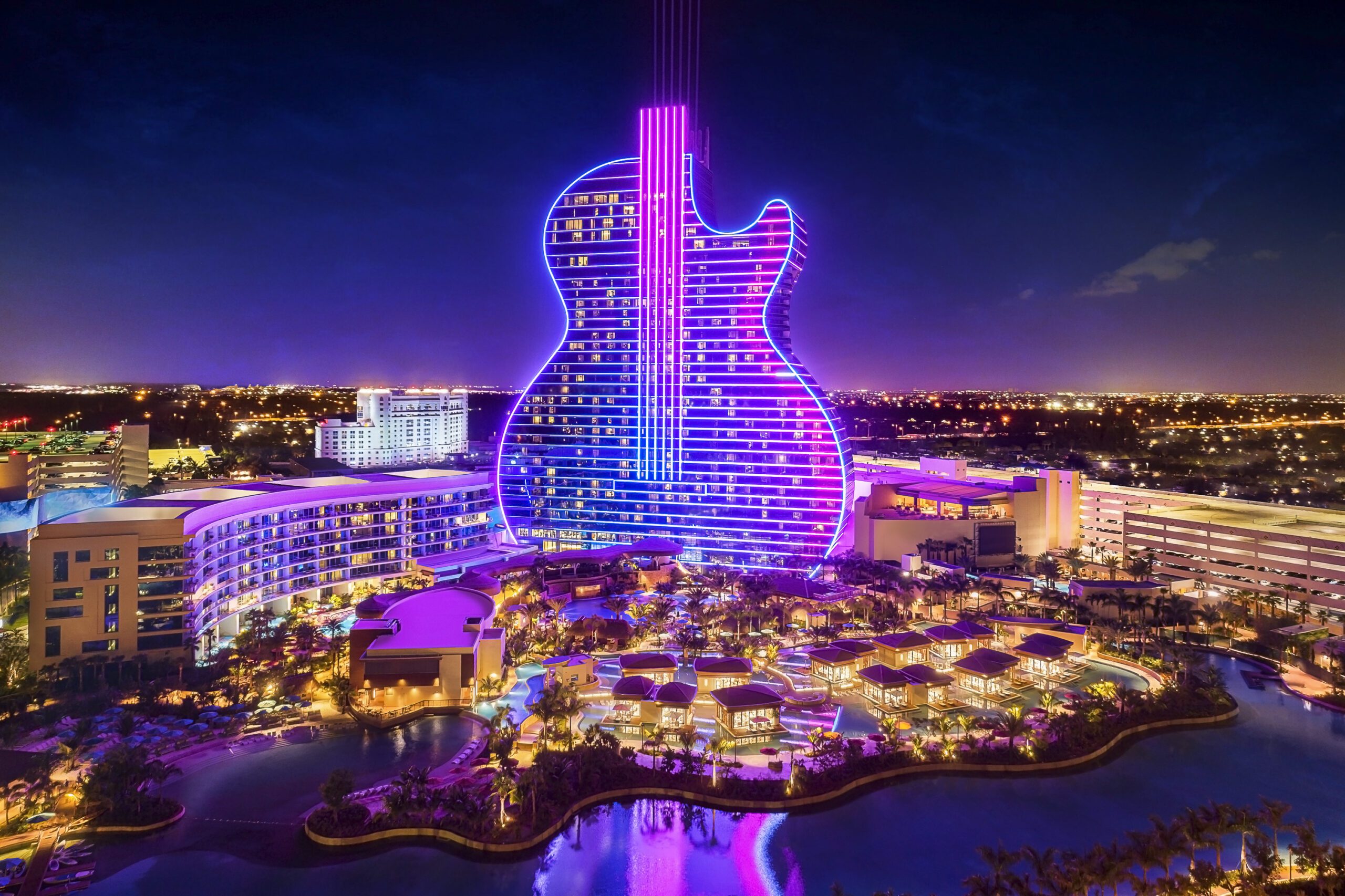 A place of divine indulgence, the Guitar Hotel is the centerpiece of an already legendary location.
Abiaka Wood Fire Grill serves up a masterpiece.

March 2nd – March 3rd, 2022
by Gale Shapiro
For decades, no name and its associated experiences in the musical, resort, casino, or culinary worlds has been more iconic nor more remarkable than the Hard Rock. The name in and of itself is known and loved the world over. Here in South Florida, the Hard Rock has gained a symbol that is so uniquely superb, it has even surpassed its own legendary name.
Driving the highways past Hollywood in Florida, one"s head turns and mouths fall agape as the astonishing Guitar Hotel frames the sky as the prolific centrifuge of the Seminole Hard Rock. This incredible architectural masterpiece towers 450 feet in the sky and is completely lit up like an epic guitar for the gods of rock. All of its 638 luxury guest rooms and suites help give a frame to this prototypical triumph.
If the exterior didn't get your heartbeat humming than the interior would be the one to ensnare your senses. At first entrance into the dynamically themed and fast motioned lobby, I thought I had entered the wrong building. This wasn't a hotel lobby, this was a museum floor that had a grandiose waterfall at its epicenter that came to life and danced in a bath of music and lite. I was so stunned by the translucent beauty of the resort that I had to plead with my legs in order to get them to move. It might sound silly, but I was indeed standing in the belly of a $1.5 billion dollar work of art.
The hallways are all decked out with displays of the who's who of famous memorabilia of rock bands. The luxurious guitar hotel rooms are ultra-modern, clean and spacious with all the amenities at your fingertips, but best of all is the shower and bed sheets. The state-of-the-art shower with its powerful jets is like having a spa in your bathroom. What an experience!
The bed sheets are so soft and comfy I now know what sleeping on a cloud feels like.
One of the highlights of the hotel is the spa we were escorted too by the fabulous staff to an incredible and relaxing venue. Here you can relax in the sauna, steam room or heated jacuzzi as a couple or individually. The spa is fully equipped with lockers, fresh towels, robes and even slippers. Not to mention fruit and drinks that you can enjoy in a private room. The entire experience was so wonderful, I felt total tranquility and so rejuvenated that I cannot wait to return to our new favorite facility.
However, let's not forget the enormous pool area with plenty of lounge chairs and cabanas to rent. There is even a separate private area right in the heart of the pool deck. These cabanas are like small family rooms as they feature TV's, a sofa, table food and bar service and anything else you might desire.
Upon touring the hotel, we were pleasantly shocked by the massive auditorium. This state-of-the-art masterpiece is equipped with top sound system, acoustics, and massive lights …large enough for any top performers to be in awe of.
Yet, while the grandiose of the property is enough to leave you with an overwhelming feeling of delight, the unique dining experiences like that of Abiaka Wood Fire Grill, located just besides the Guitar Hotel's pool, will leave you salivating for more. The award-winning restaurant is one of several highly acclaimed dining establishments. Inside Abiaka guests are pitted in a battle of uncanny flavors where you can't pinpoint what was your favorite, afterall everything is a standout in its own right.
From the light bites of the Fish Fry, Jamon Toast and Garden Salad to the outrageously tasteful Wagyu Skirt Steak, Joyce Farms Chicken and medley of seafood items in the Cioppino mix, you're in for a tearfully satisfying experience. I can't find enough superlatives to justify how good everything was and that's without even mentioning the assortment of vegetables we tried including the Wood Grilled Bok Choy, Roasted Broccoli and the Roasted Sweet Potatoes, which had a fantastic blend of Aioli and Spicy Tomato Sauce. Oh and regardless if you think have room for it, get dessert. The Black Forest Cake is the perfect send off for anybody needing to satisfy their sweet tooth. Also, for above and beyond service, be sure to ask for Estefania, she's like a human thesaurus on everything you want to know about the restaurant.
Of course, synonymous with exquisite shops and gambling, the newly renovated casino is a sight to behold. In fact, there isn't one area of the hotel that hasn't been reconstructed in some way.
Whether you're a Florida resident or from out of town the guitar hotel should be on the top of your bucket list A fabulous place to spend time with family, friends or a romantic rendezvous.
Hard Rock Hotel Hollywood's Abiaka restaurant. ©South Florida Insider

Hard Rock Hotel Hollywood. ©South Florida Insider

Hard Rock Hotel Hollywood's Abiaka restaurant. ©South Florida Insider

Hard Rock Hotel Hollywood's Abiaka restaurant. ©South Florida Insider

Hard Rock Hotel Hollywood's Abiaka restaurant. ©South Florida Insider

Hard Rock Hotel Hollywood's Abiaka restaurant. ©South Florida Insider

Hard Rock Hotel Hollywood's Abiaka restaurant. ©South Florida Insider

Hard Rock Hotel Hollywood's Abiaka restaurant. ©South Florida Insider

Hard Rock Hotel Hollywood's Abiaka restaurant. ©South Florida Insider

Hard Rock Hotel Hollywood's Abiaka restaurant. ©South Florida Insider

Hard Rock Hotel Hollywood's Abiaka restaurant. ©South Florida Insider

Hard Rock Hotel Hollywood's Abiaka restaurant. ©South Florida Insider

Hard Rock Hotel Hollywood's Abiaka restaurant. ©South Florida Insider

Hard Rock Hotel Hollywood's Abiaka restaurant. ©South Florida Insider

Hard Rock Hotel Hollywood's Abiaka restaurant. ©South Florida Insider

Hard Rock Hotel Hollywood's Abiaka restaurant. ©South Florida Insider

Hard Rock Hotel Hollywood's Abiaka restaurant. ©South Florida Insider

Hard Rock Hotel Hollywood's Abiaka restaurant. ©South Florida Insider

Hard Rock Hotel Hollywood's Abiaka restaurant. ©South Florida Insider

Hard Rock Hotel Hollywood's Abiaka restaurant. ©South Florida Insider

Architectural Photography

Hard Rock Hotel Hollywood. ©South Florida Insider

Hard Rock Hotel Hollywood. ©South Florida Insider

Hard Rock Hotel Hollywood. ©South Florida Insider

Hard Rock Hotel Hollywood. ©South Florida Insider

Architectural Photography

Architectural Photography

Architectural Photography

Architectural Photography Inc

Nutrition for Success: Dr. Amy Lee's Recipe for Wellness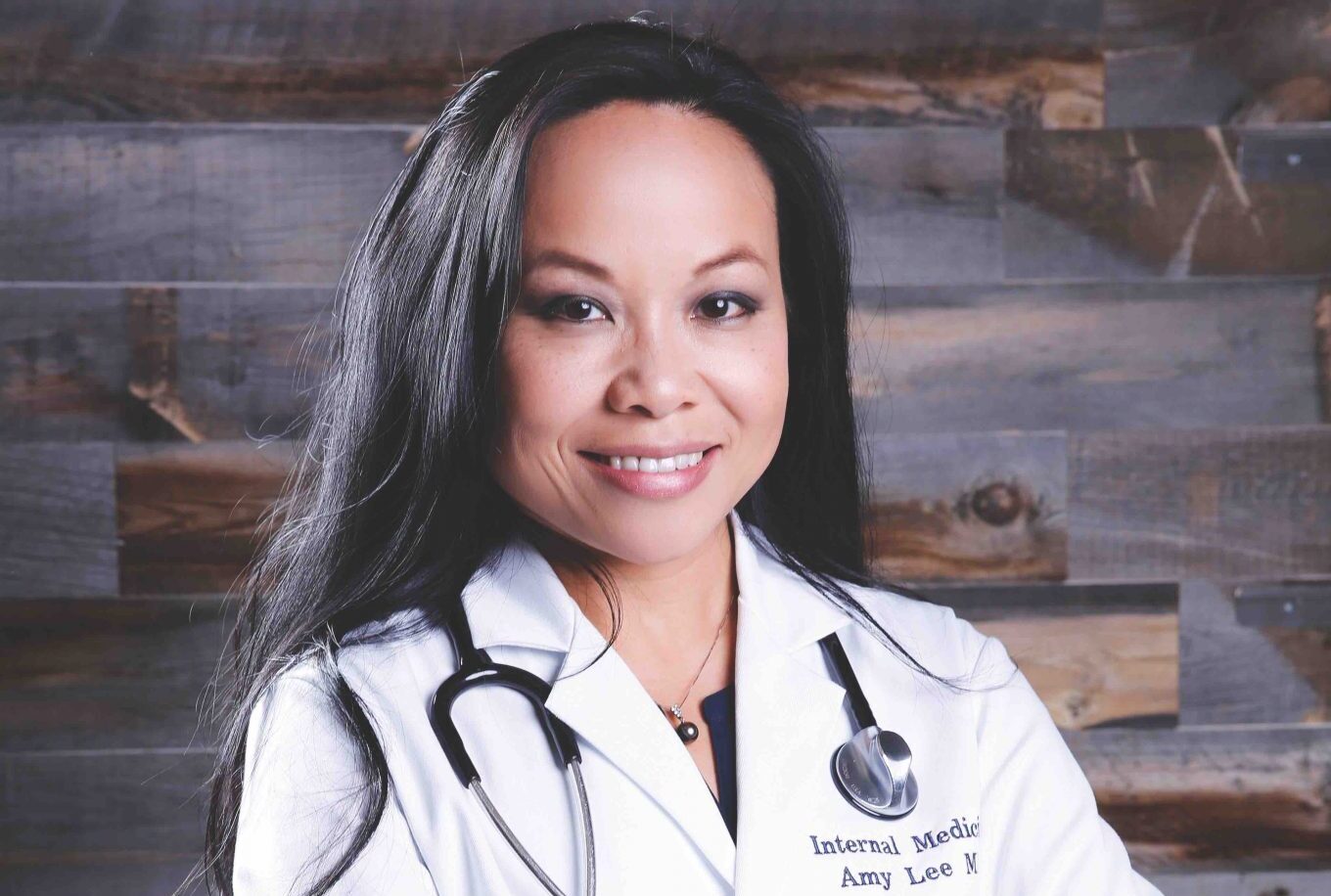 From Breakfast to Balance, Uncover the Secrets of Nutritional Well-Being by Dr. Amy Lee.


(more…)