South Florida Fair Thrills West Palm Beach Again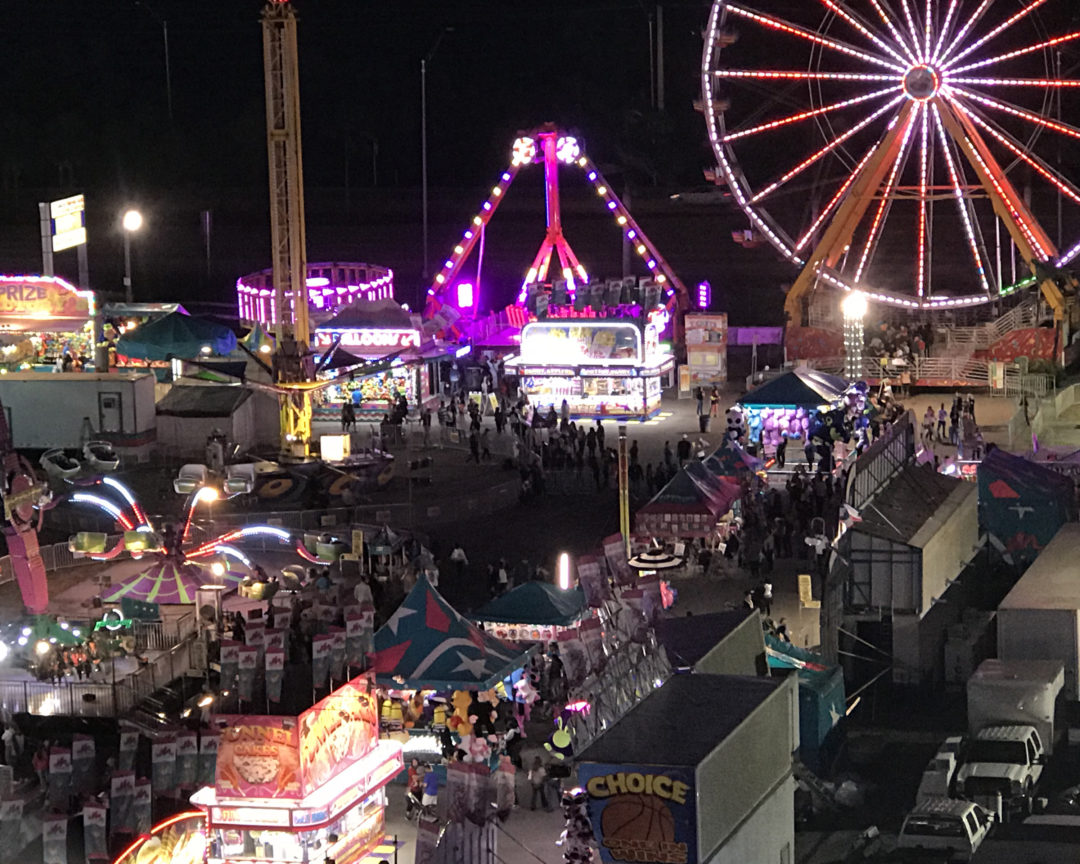 Back with rides, food, games and performances, the South Florida Fair presents a wonderful experience for all ages.
January 14th, 2022
by Jenna Lee
There is no missing the South Florida Fair. When driving along Southern Blvd, the towering Ferris wheel, dizzily rotating thrill rides and — at night — multicolored flashing lights provide an atmosphere that practically drags you in. 
The South Florida Fair is an annual event, thrilling guests each year at the South Florida Fairgrounds in West Palm Beach. This year, the event opened on January 14th and will run through January 22nd. Each year, the fair follows a different theme and this year's theme is Rockin' Robots. The fair features rides adorned with flashing, LED lights, food carts and games on the 100 acres of amusement. 
Before you are inundated with the unmistakable smell of funnel cakes and the hallmark screams of patrons on roller coaster drops, the fair takes you through an indoor expo displaying the theme as well as featuring stands with various businesses that sponsor the fair. The most striking part of the expo is the colossal sand sculpture, reflecting the annual theme of the fair. This year's sculpture had a fittingly mechanical vibe with sized-up robot heads and gears frozen in motion. Being the first thing you see as you walk in, it leaves a strong impression. The expo also featured other robot-themed parts, including an actual dancing robot and a robot fighting arena. 
Jacqueline Molestina, a representative for Paradise Exteriors, which sponsors the fair, said that her favorite part of the fair is "talking to people."
"It's a fair where you generate people from all different areas, so you get to talk to people and you build a rapport with them," Molestina said. "You're talking not just about our product, but you're getting to know a little bit about their background as you're communicating with them… It's a good atmosphere."
Amidst the crowds of people, you can see rides flipping, spinning and amusing guests. They're met with a mix of screams and laughter, along with a sense of dizziness upon stepping off the ride. They range in level of thrill, allowing many generations to experience the rides together. There was also a wide range in the type of rides such as Ferris wheels, dark rides, carousels and roller coasters. 
In order to ride, you must purchase a ride wristband, which is $25 Monday through Friday and $40 Saturday and Sunday. However, to skip the long lines, guests can purchase the Gold Access Pass for an additional $12 Monday through Thursday and $20 Friday through Sunday. 
Still, if rides aren't your choice of fun, the fair also holds numerous games and food vendors. The games include ball toss, water balloons, balancing on ladders and so much more. If you're lucky enough, you could win a giant stuffed prize to take home. But, if your entertainment is simply the food, then rest assure you have a wide range of options. There are the classic vendors serving staples like fries, funnel cake, pizza, cotton candy, roasted corn, candy apples, fried snacks and things on a stick, but there were also stands that served barbecue and mac & cheese combinations. There really are options for everyone at the fair, allowing for anyone to be satisfied.
Every year, one of the highlights of the fair is its extravagant and varied performances. Ranging from ice skating shows to concerts to comedians, the fair has varied entertainment to satisfy everybody. In particular, the ice-skating shows are always dazzling with charismatic performers doing seemingly impossible tricks on the ice. They never fail to get the crowd, including me,  pumped during their performances. 
Just a perfect weekend activity for the family, the South Florida Fair accommodates all age groups with a little something for everyone. It is truly a unique experience that captures the essence of the classic carnival with modern Florida culture. If you live in South Florida, it is a can't miss event. 
Boca Raton's "End of Summer Festival" – Where Fun Meets Philanthropy!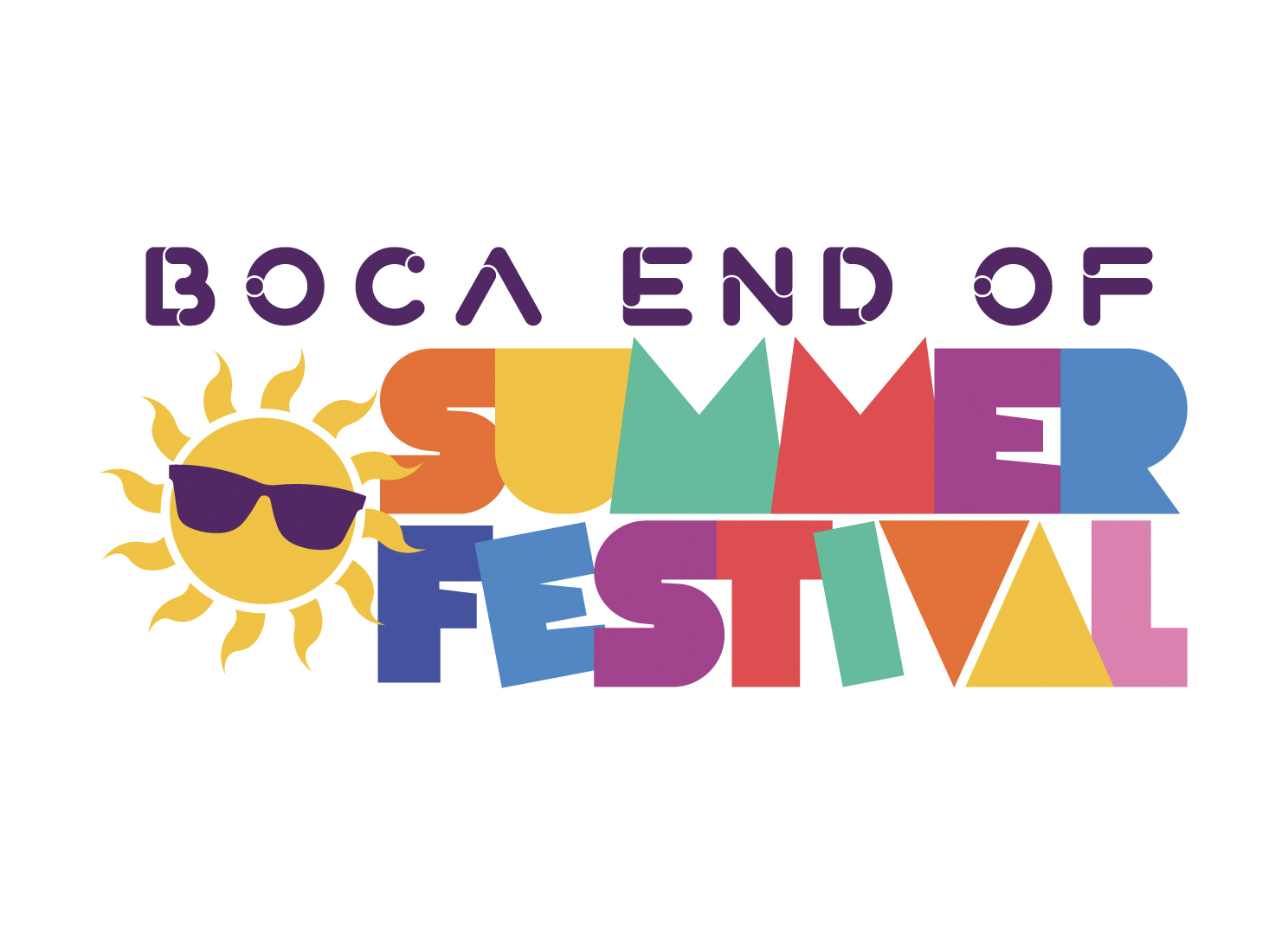 Middle Schoolers Report on This Year's Hottest Event, Boca Raton's "End of Summer Festival"

(more…)