Love, Romance, and Iconic Hits: The Luis Miguel Experience in Miami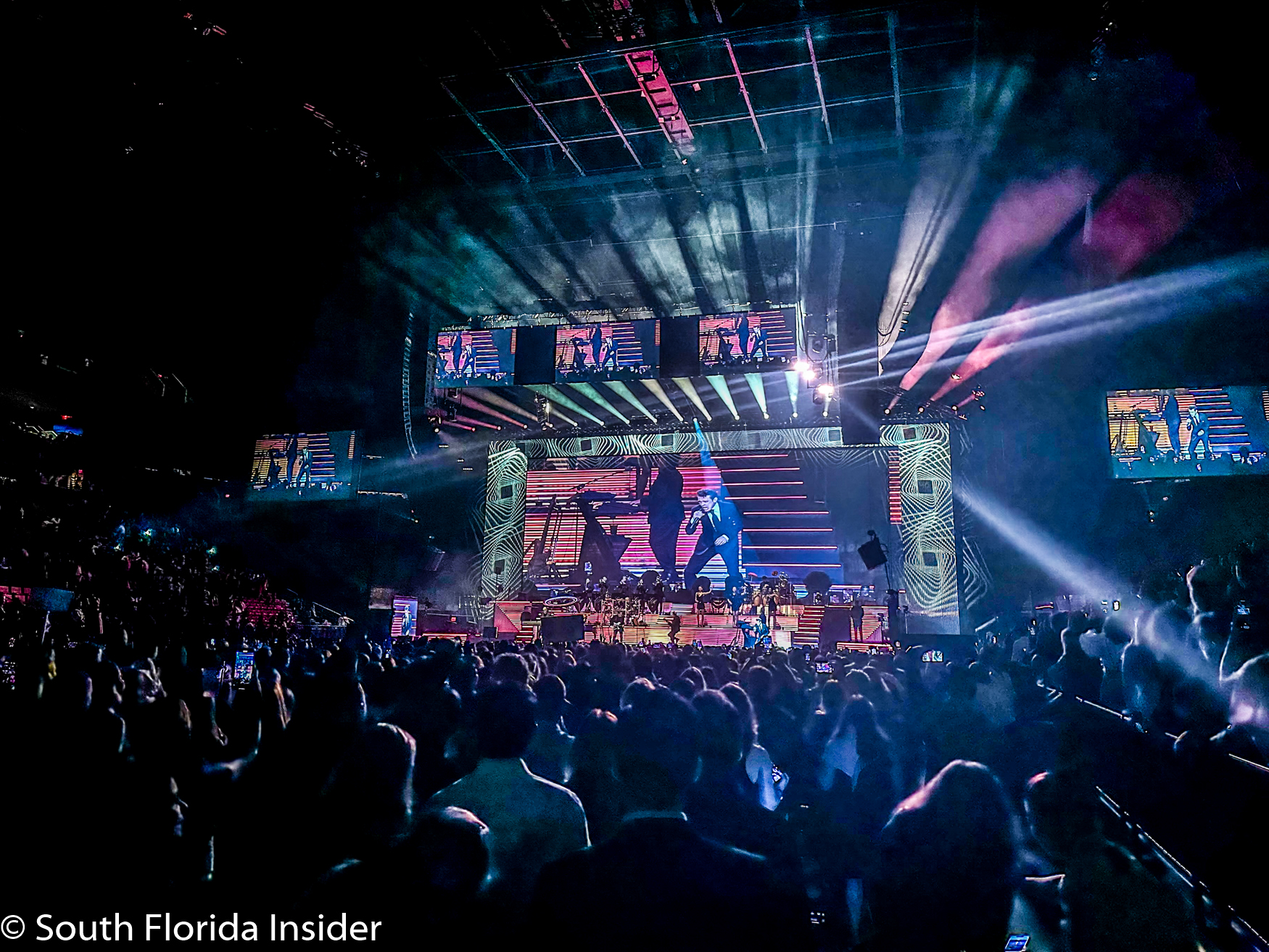 From Goosebumps to Tears: Reliving Luis Miguel's Miami Concert, Where Love Filled the Air
October 11th, 2023
Ladies and gentlemen, if you missed Luis Miguel's concert this week in Miami on, then you missed an unforgettable night of love and romance, filled with joy and passion. It was a night etched in the hearts of those who were lucky enough to witness Luis Miguel's enchanting performance at the Kaseya Center arena along the shimmering shores of Biscayne Bay in Miami, Florida. The theme of the evening was unmistakably "Late Night Date Night," an atmosphere of love, passion, romance and a symphony of emotions that left the audience breathless.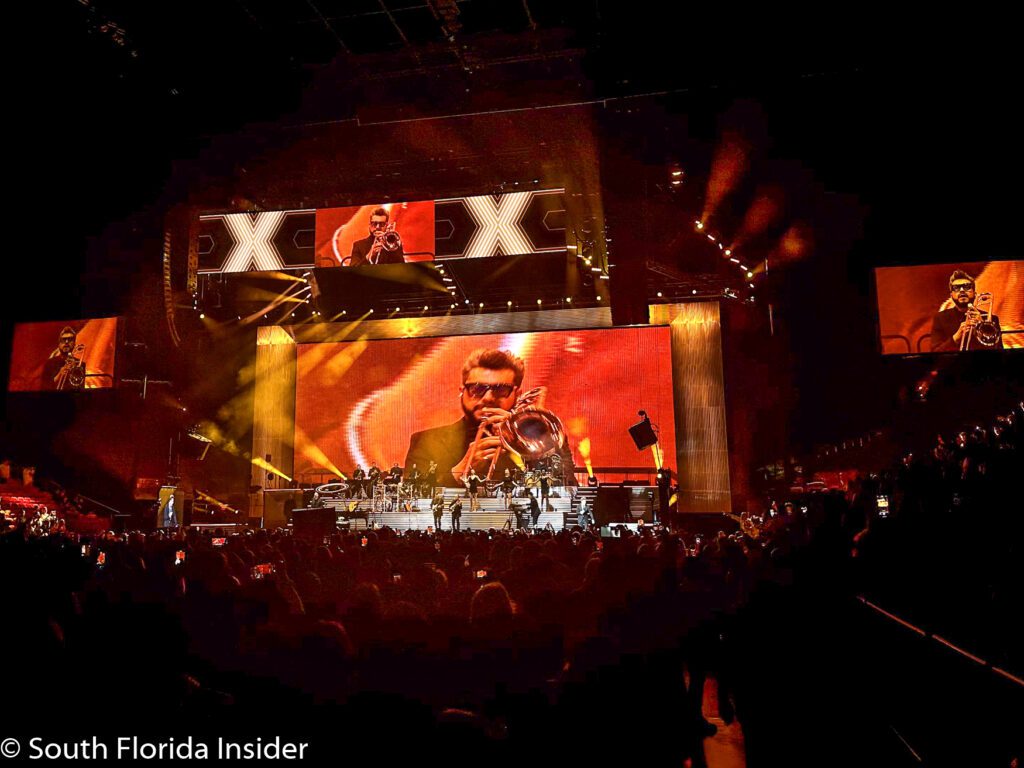 The atmosphere was electric, and everyone was dressed to impress, showing their adoration for the Mexican superstar in top-class attire. As the night began, the experience of "a-dream-come-true" was palpable, like a haven for love with an ambiance perfect for a romantic evening to share with a special someone.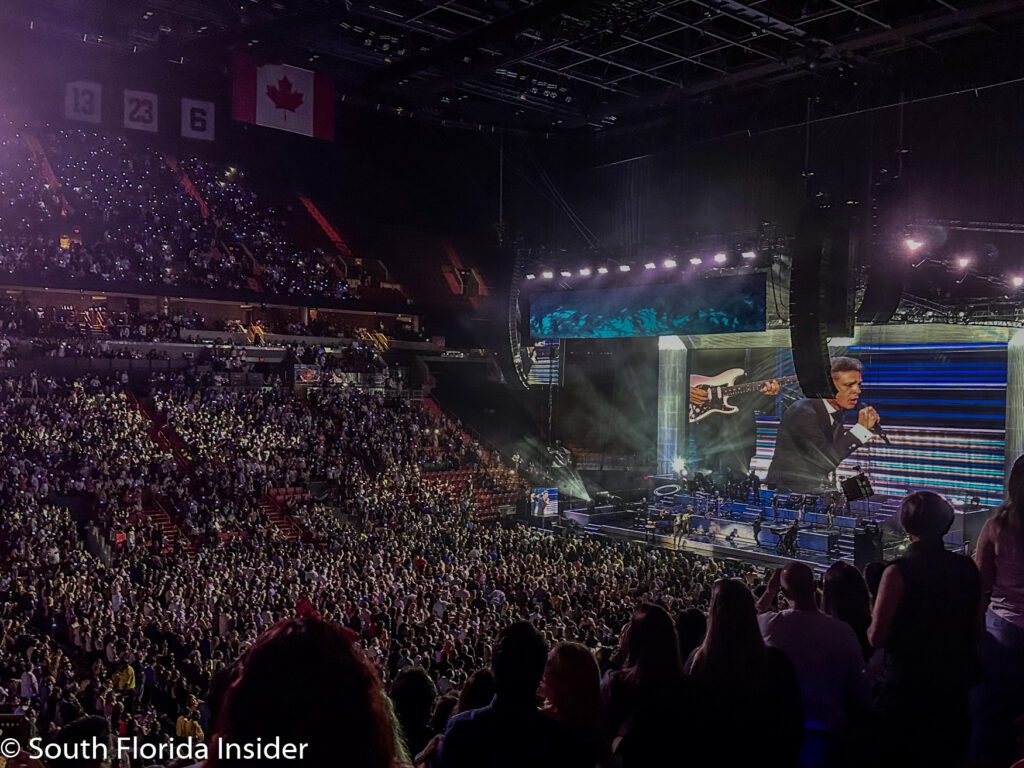 The night began majestically, as if we had all stepped into a dreamland. The air was ripe with anticipation and passion, and then it happened. Suddenly, the arena transformed into a stage of pure exhilaration, and it was evident that we were about to witness something extraordinary. The spotlight illuminated Luis Miguel, and the crowd cheered as he began singing "Sera Que No Me Amas." With an energy so infectious, Miguel kicked things off with such high energy that it sent waves of excitement through the audience. It was an electrifying start that created an alacrity and connection that is impossible to describe.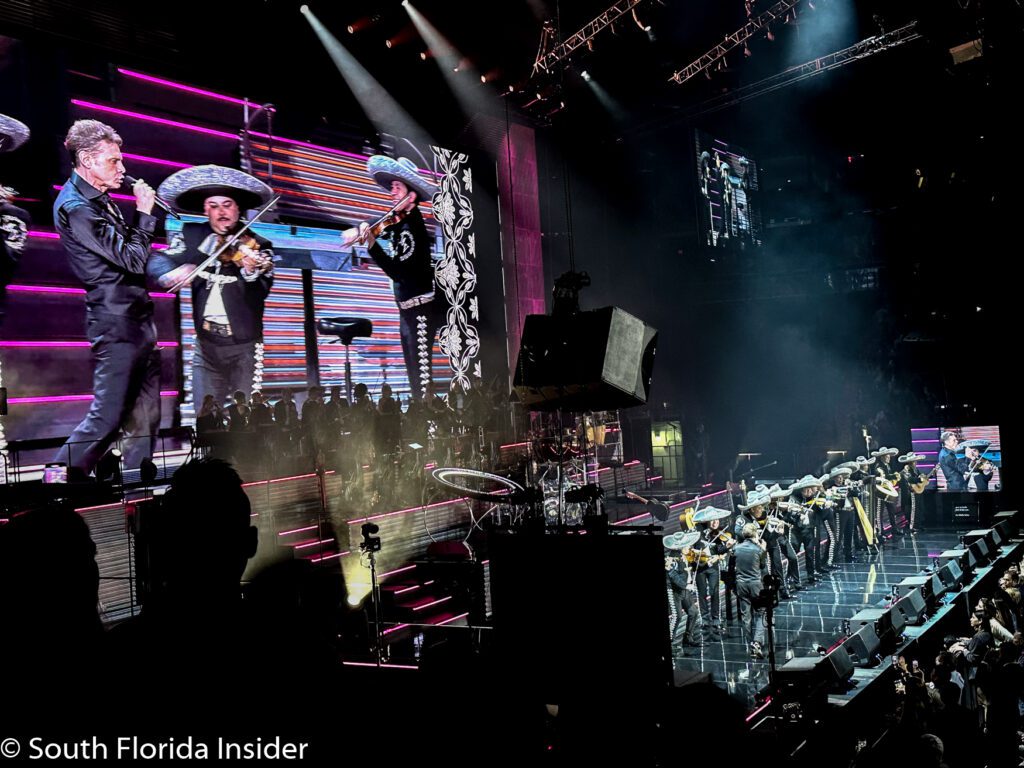 But what truly set this night apart was his astonishing dance moves. Back-to-back, he unleashed a mesmerizing dance performance that sent shivers down the spines of everyone in attendance. The energy was so intense you could feel it in the air. The entire crowd came together, united by their passion for the singer, as they sang as one, a sight to behold.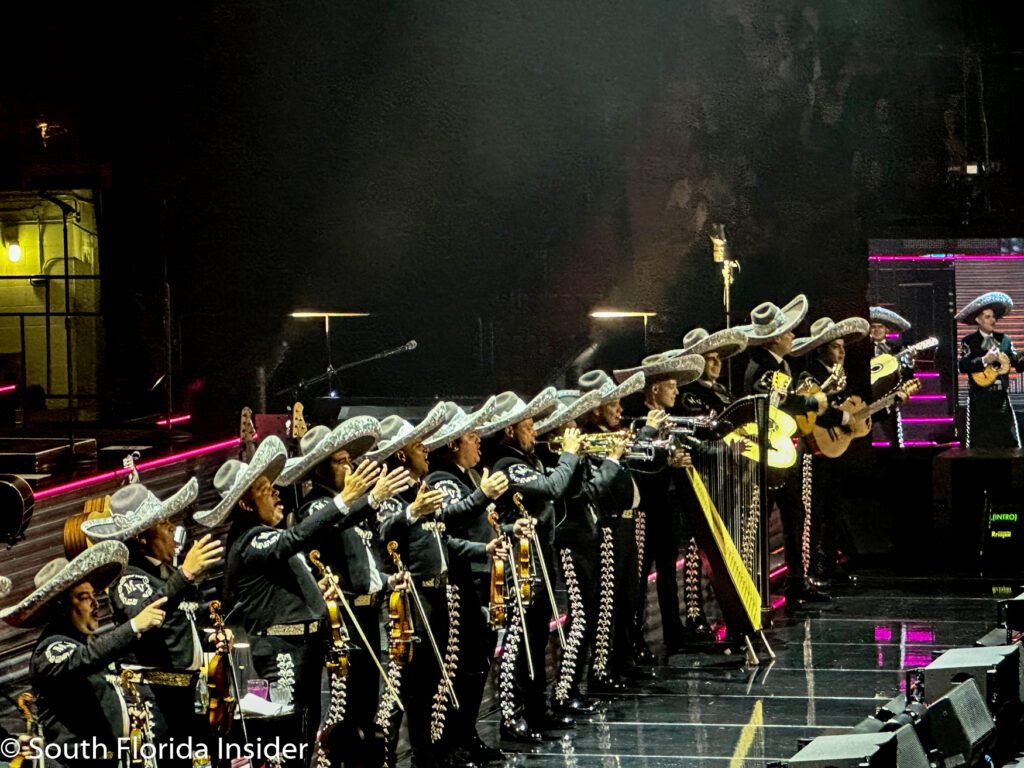 In the midst of this breathtaking performance, I couldn't help but think about "Luis Miguel – The Series" on Netflix that delves into the life of this Mexican legend. It's impossible not to be moved by his journey, filled with highs and lows, love and heartbreak, and his enduring dedication to his art.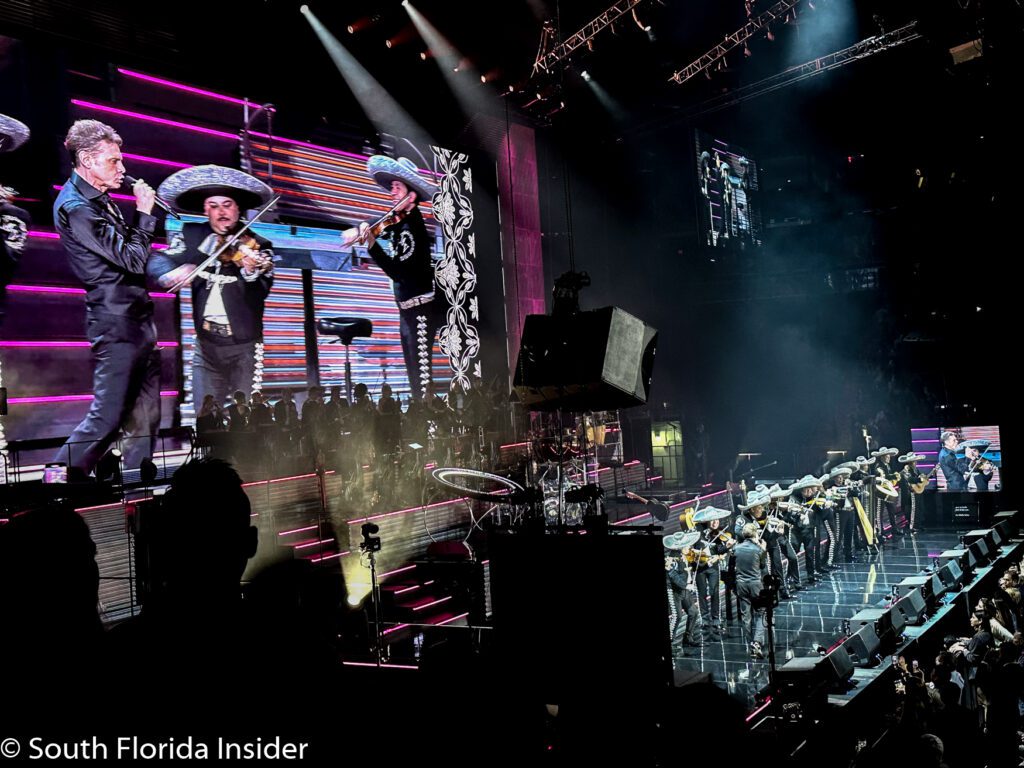 Miguel sang some fan-favorites such as, "Amor, Amor, Amor," "Culpable o No," "Solamente Una Vez," and to top it off, a song that had the audience nearly in tears, singing every word-for-word, was "Tengo Todo Excepto A Ti".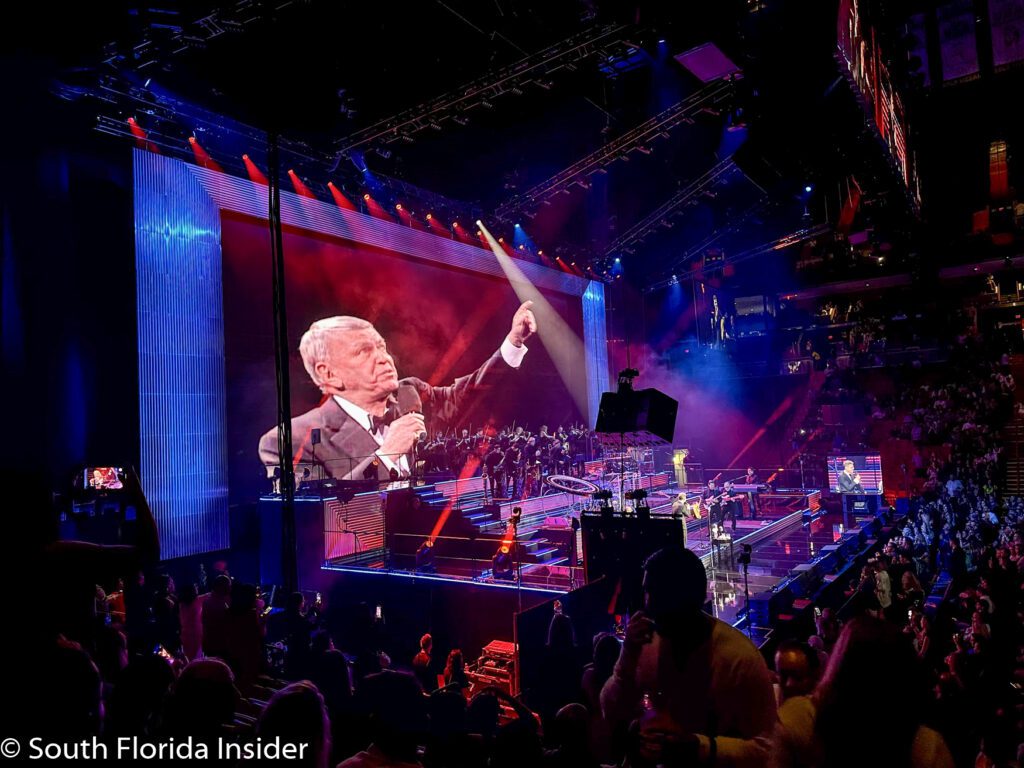 As the night drew to a close, Miguel surprised us with a mariachi band, but not before he did a cover of two famous songs. One featured Michael Jackson on the background screen, a tribute to the King of Pop that had the crowd in awe. And then, as if that wasn't enough, he wowed us by singing "Fly with Me" with Frank Sinatra's voice in the background. It was a soulful, goosebump-inducing moment that left us all in sheer amazement; as if we were in the presence of icons, past and present, together by the magic of music.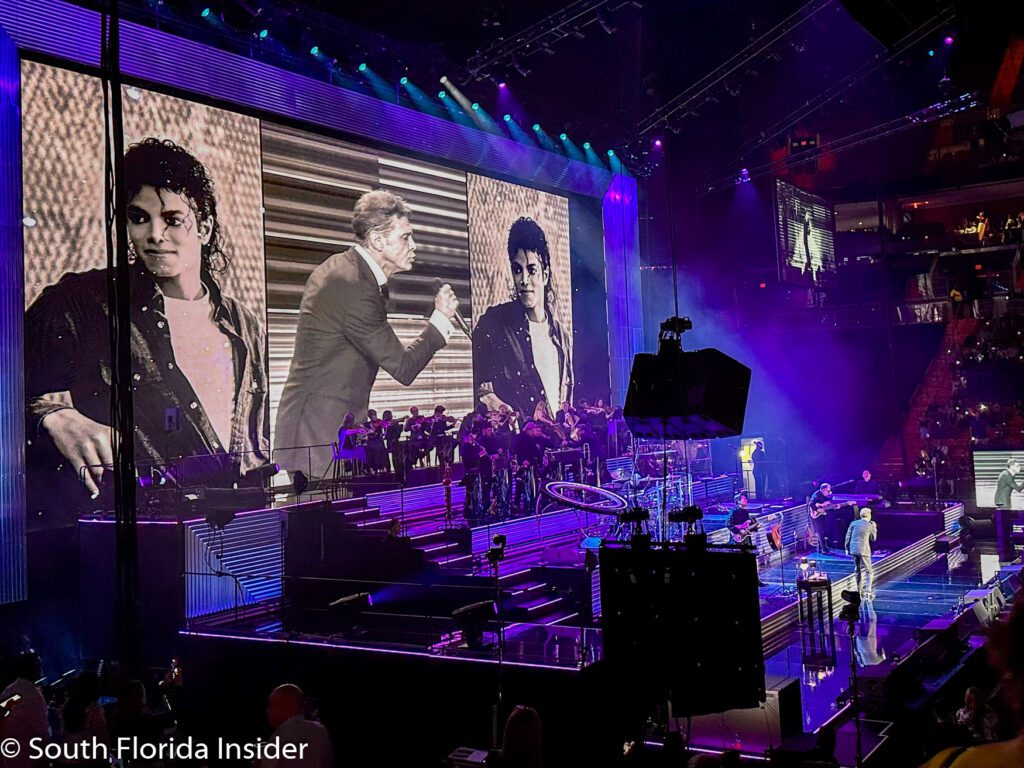 In the end, this night was a masterclass in the art of entertainment. Luis Miguel's concert was more than just a performance; it was an unforgettable experience that transcended time and place. If you ever get the chance to witness the magic of this incredible artist in person, don't hesitate. It's a night of love, romance, joy and passion that will stay with you forever, a testament to the enduring power of music and the indomitable spirit of a superstar who has touched the hearts of many around the world.
Riptide Music Festival is Back and Better Than Ever!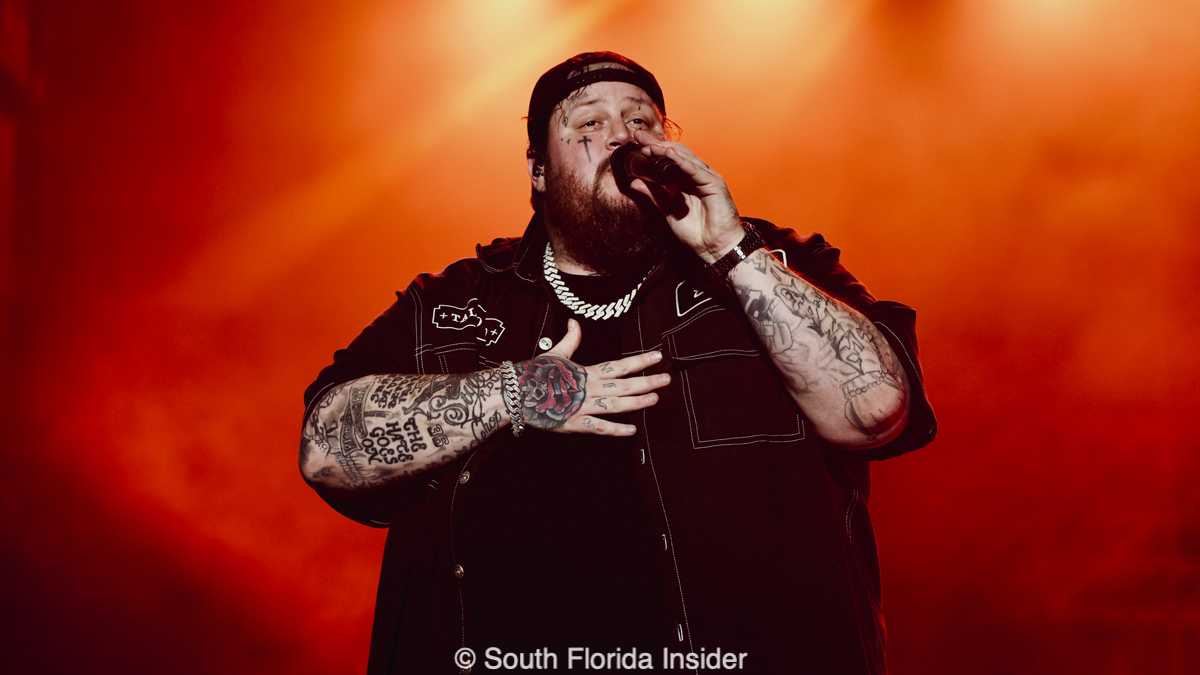 South Florida's Favorite Beachside Winter Festival Is Back With a Killer Lineup and an Incredible Show! – Review and Photos of the Riptide Music Festival in Ft Lauderdale, FL