Sculpting Confidence: Dr. Chopra's Athletic Aesthetics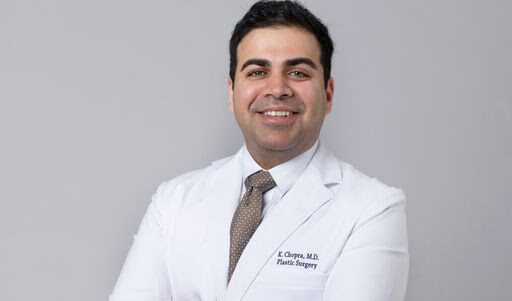 Beyond the Finish Line: Dr. Chopra's Artistry in Plastic Surgery, Where Athletic Dreams and Natural Beauty Converge.
October 6th, 2023
What inspired you to pursue a career as a plastic surgeon, and what aspects of the field resonate with you the most?
Dr. Chopra – I was inspired by my mentors in medical school and the surgeons at Johns Hopkins Hospital that I observed during my medical school career. Plastic surgery is one of the most advanced fields in medicine. Although many people only know about the aesthetic side of plastic surgery it is a vast field and as plastic surgeons we are exposed to with new technologies and techniques constantly evolving with regenerative medicine, facial transplantation, hand transplantation and major reconstruction. As plastic surgeons we are considered "the surgeons surgeon" often called to assist with breast reconstruction with breast cancer surgeons, advanced hernia repair for hernia surgeons, limb salvage with orthopedic surgeons and beyond.
In the case of cauliflower ear, what's the typical duration for complete recovery? Additionally, once fully healed, can athletes safely resume their activities without an increased risk of recurrence?
Dr. Chopra – The best treatment for Cauliflower Ear is prevention. Cauliflower ear is a deformity that results after failure to treat bleeding of the ear. Usually after trauma and this is classically observed in wrestlers. Early drainage of blood from an ear hematoma (aka blood trapped under the skin of the ear) can prevent cauliflower ear. If the blood is not drained, then this blood forms a fibrous scar
So, the mainstay of treating that is so delicate incision behind the ear through which the fibrous scar is removed and improvement of the ear shape is achieved.
Could you share an instance where you encountered a particularly intricate surgical procedure, and how did you manage the complexities to ensure a successful outcome?
Dr. Chopra – As a facial plastic surgery expert I am often referred to revision cases after complications from eyelid surgery or facelifts and neck lifts. Some of the most intricate procedures I perform are a special form of neck lifts whereby I treat the deeper foundation of the neck which is a technically demanding surgery that many surgeons are not trained to perform. This allows for dramatic and long-lasting improvements in the jawline and neckline of patients. This is a great surgery in men and women as a sagging neck is bothersome to both.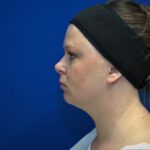 While respecting patient confidentiality, can you highlight an experience of working with a well-known individual, shedding light on how your expertise contributed to their desired outcome?
Dr. Chopra – I recently performed abdominal liposuction with fat transfer to the breasts. I offer this in a unique way which does not require general anesthesia, so she sought out my office. This was on a model for a very well-known beauty magazine, and she informed me that they actually cannot reveal to the magazine or public that they have had surgery. This meant that we had to conceal her scars very well and provide a natural transformation.
The myth about plastic surgery is that the public tends to think it's always about dramatic, unnatural and overdone results because celebrities with those results are immediately publicized however so many people get plastic surgery and the best results in my opinion are those where you cannot tell. Less is more. Good plastic surgery whispers not screams.
One issue surgeons like me encounter who deal with a lot of A-list celebrities or ultrawealthy patients is there can be a subtle difference to the typical dynamic of the patient-doctor relationship and we may feel compelled to meet the wishes of the "famous patient" but it's my responsibility to offer correct advice and I resist the urge to over-operate on these patients even if they threaten to see another surgeon. When a surgeon fails to do so that is when they can sometimes start to over operate and create outcomes that are unnatural, shocking and hard to love.
Athletes often require a balance between aesthetic aspirations and functional requirements. Could you provide an illustrative example where you had to navigate this balance to achieve an optimal result?
Dr. Chopra – Non-Athlete patients are often eager to return to exercise. Often, they push themselves and try to do to much too quickly and get back to exercise before the recommended period. Athletes on the other hand are typically experienced with the need for downtime after an athletic injury and I find they often adhere to the functional down-time restrictions very well and end up with a superior result, recovery and experience.
Please elaborate on some common procedures or treatments that you frequently perform on athletes to aid their performance enhancement and recovery.
Dr. Chopra – One treatment I often perform in NBA players is Botox for excess sweating Not only in the arm pit area but also their hands because the same receptors for Botox that are present in the muscles that create facial wrinkles are also present in the sweat glands and athletes who are prone to excess sweating desire this to improve grip strength and also for overall confidence on the court / field.
In your experience, do you find any differences in working with male and female patients, or do the challenges and procedures remain relatively consistent across genders?
Dr. Chopra – First, we must respect anatomical differences such as the distinct difference in chest size, waist-to-hip ratio and facial features such as the fact that men typically have more prominent facial bones and angular features while women often desire softer or more rounded facial contours.
The aesthetic goals and endpoints are also different. I find that males seeking facial surgeries such as my "Executive Lift" are often desiring a discreet and targeted improvement in the eyelids and neck. On the other hand, the aesthetic demands of a female patient often require a more comprehensive facial rejuvenation encompassing eyelids, upper lip lift, facial fat transfer, facelift and neck lift. Both approaches have their merits and help achieve the goals of each gender.
For more information or to book an appointment, visit https://doctorchopra.com/.
Former Star Running Back Ricky Williams Blazes a New Trail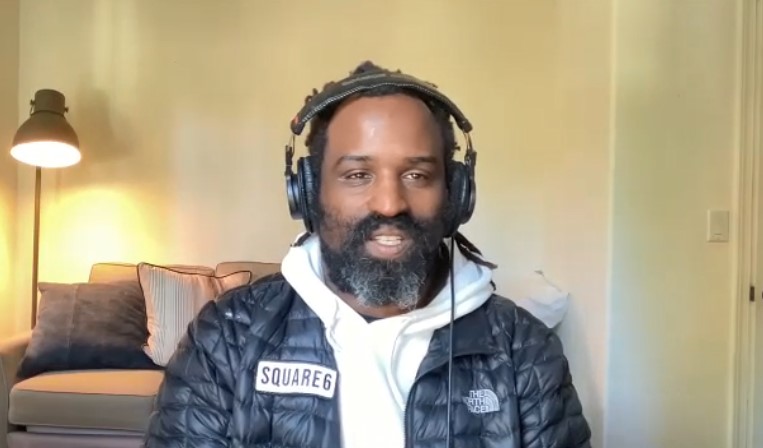 Ricky Williams' Gold Leaf Deal Signals a New Era for Cannabis.
The former Dolphins legend talks about the NFL and the current Miami Dolphins.

(more…)