Natalie Merchant with South Florida Symphony Orchestra – REVIEW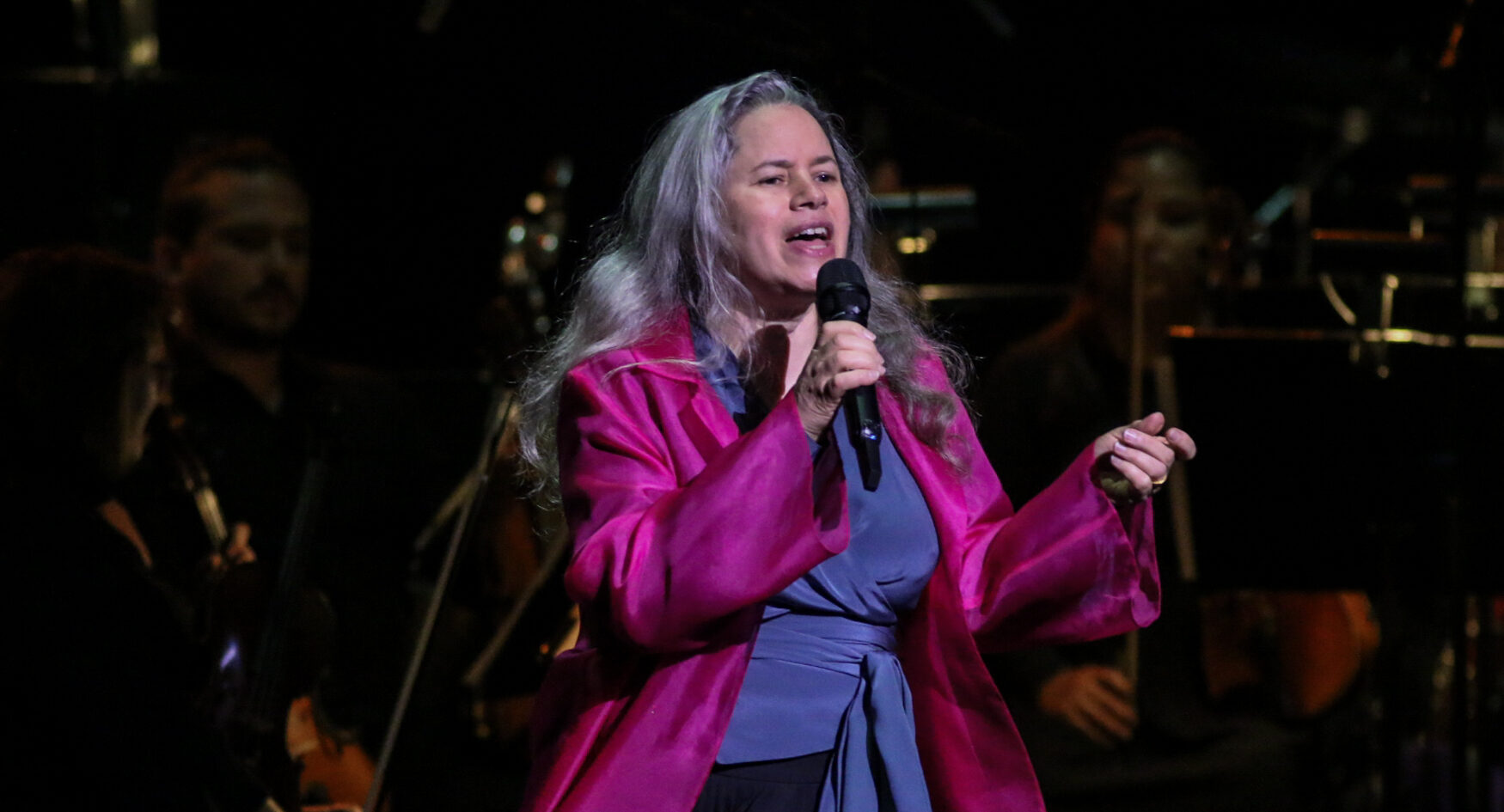 Natalie Merchant with the South Florida Symphony Orchestra is a Majestic Musical Journey in Ft. Lauderdale.
April 27th, 2023
Natalie Merchant, the iconic singer-songwriter, took the stage at the Broward Center for Performing Arts, accompanied by a breathtaking orchestra, for a performance that left the audience spellbound. Combining her soul-stirring vocals with the symphonic grandeur, Merchant delivered an enchanting musical journey. 
From the moment Natalie Merchant stepped into the spotlight, it was clear that the audience was in for a remarkable evening. The symphony orchestra, complementing her heartfelt lyrics and captivating voice, elevated the performance to new heights. The concert opened with a dynamic overture, gradually building anticipation before Merchant appeared on stage, greeting the audience with warmth and grace.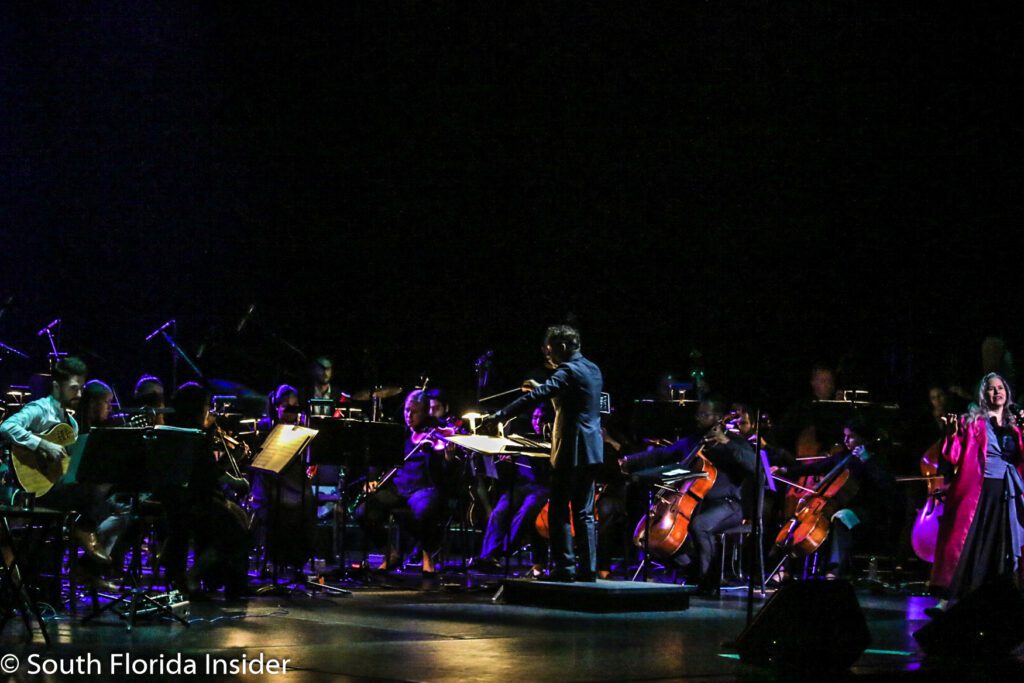 As the evening unfolded, Merchant and the orchestra seamlessly intertwined their talents, creating a mesmerizing fusion of sound. Her powerful vocals soared above the symphonic arrangements, breathing new life into her repertoire. The audience was treated to soul-stirring renditions of familiar favorites such as "Wonder," "Jealousy," and "Kind and Generous," each song transformed into a symphonic masterpiece.
The musical arrangements brought fresh nuances to Merchant's catalog, adding layers of complexity and emotional depth. The orchestra's sweeping strings, haunting woodwinds and thunderous percussion intensified the impact of each song. In moments of delicate vulnerability, the orchestral accompaniment provided a gentle embrace, while in more climactic moments, it unleashed a wall of sound that resonated through the venue, evoking both awe and introspection.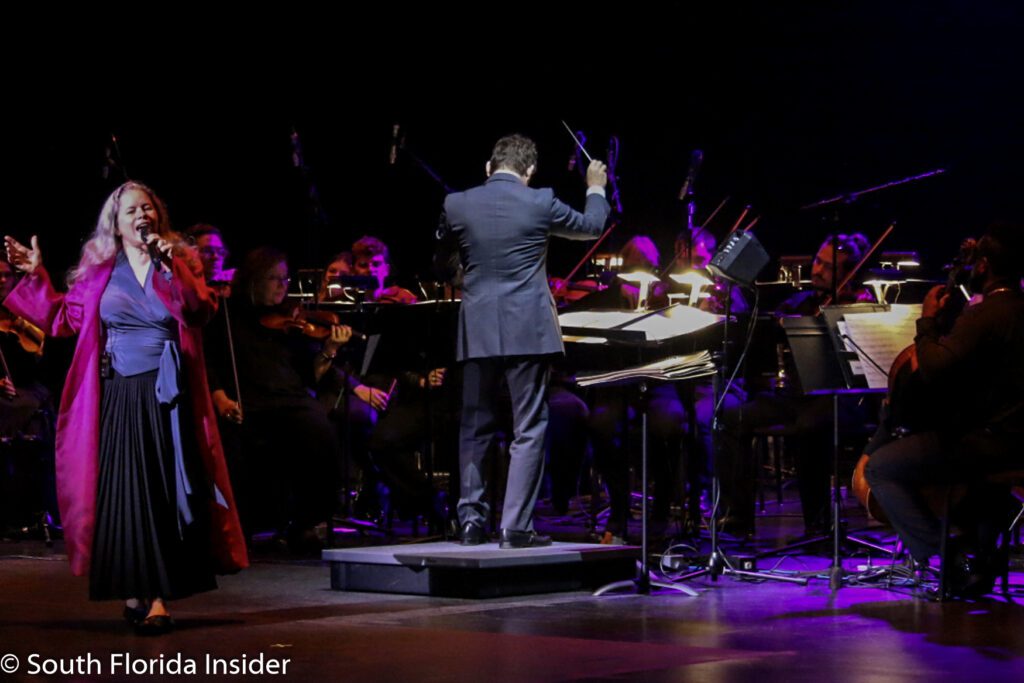 The encore segment was a fitting culmination of the evening's splendor. As the audience erupted in applause, Merchant returned to the stage, delivering an unforgettable series of songs that transported everyone back in time. With the opening chords of "Carnival," the crowd erupted into excitement, singing along with every word. The orchestra's lush backdrop elevated the anthem's infectious energy, amplifying its already powerful impact. The connection between artist and audience was palpable, creating an electric atmosphere.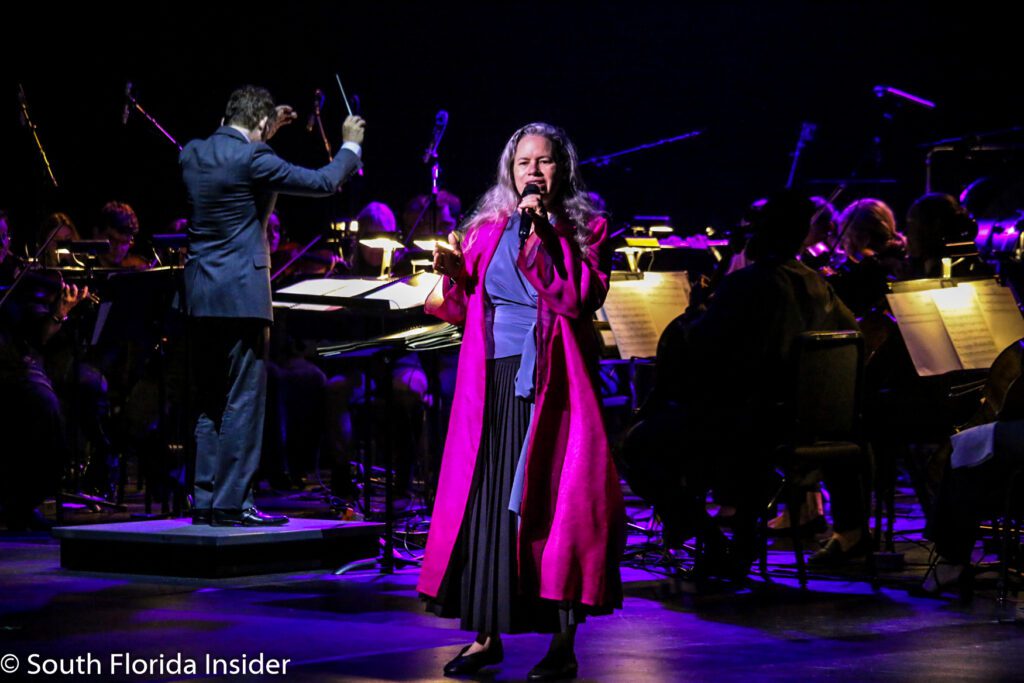 Merchant then took the audience on a nostalgic journey with "These Are Days," a cherished song from her days with 10,000 Maniacs. As she sang the familiar lyrics, memories were stirred, and the audience embraced the warmth of nostalgia. The orchestra breathed new life into the beloved track, enveloping it with a symphonic tapestry that deepened its emotional resonance.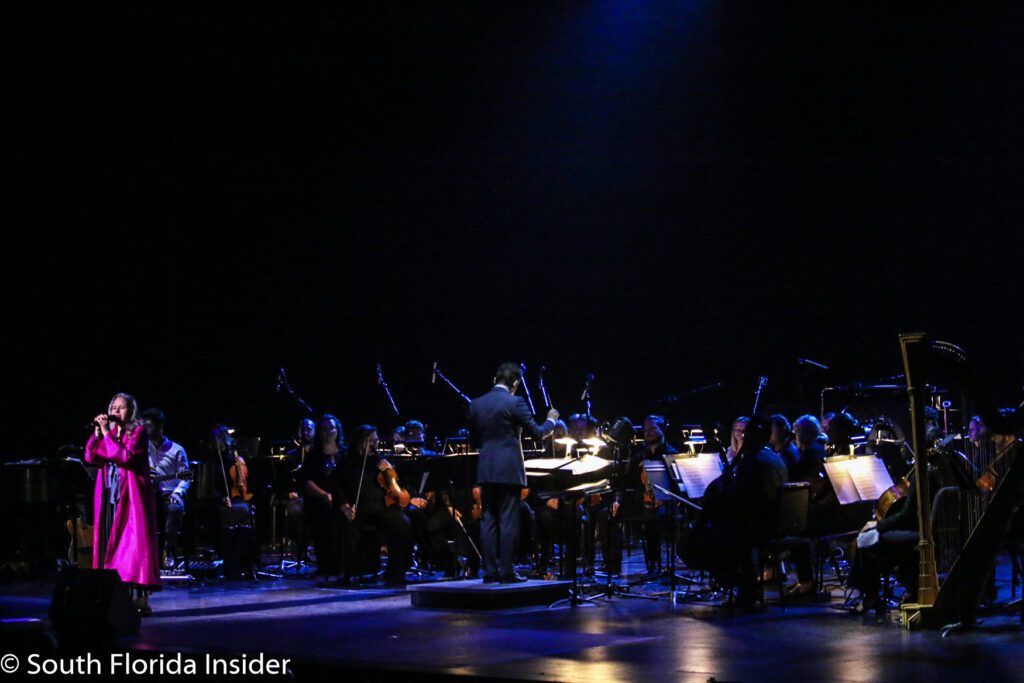 For the grand finale, Merchant chose the poignant "Tower of Babel." The haunting melody and thought-provoking lyrics cast a spell over the venue, leaving the audience in rapt attention. As her voice intertwined with the orchestra's dramatic crescendos, a sense of unity and shared experience filled the air. It was a breathtaking conclusion, leaving a lasting impression of the power of music.
John Mayer's Acoustic Solo Shows Mesmerize Hollywood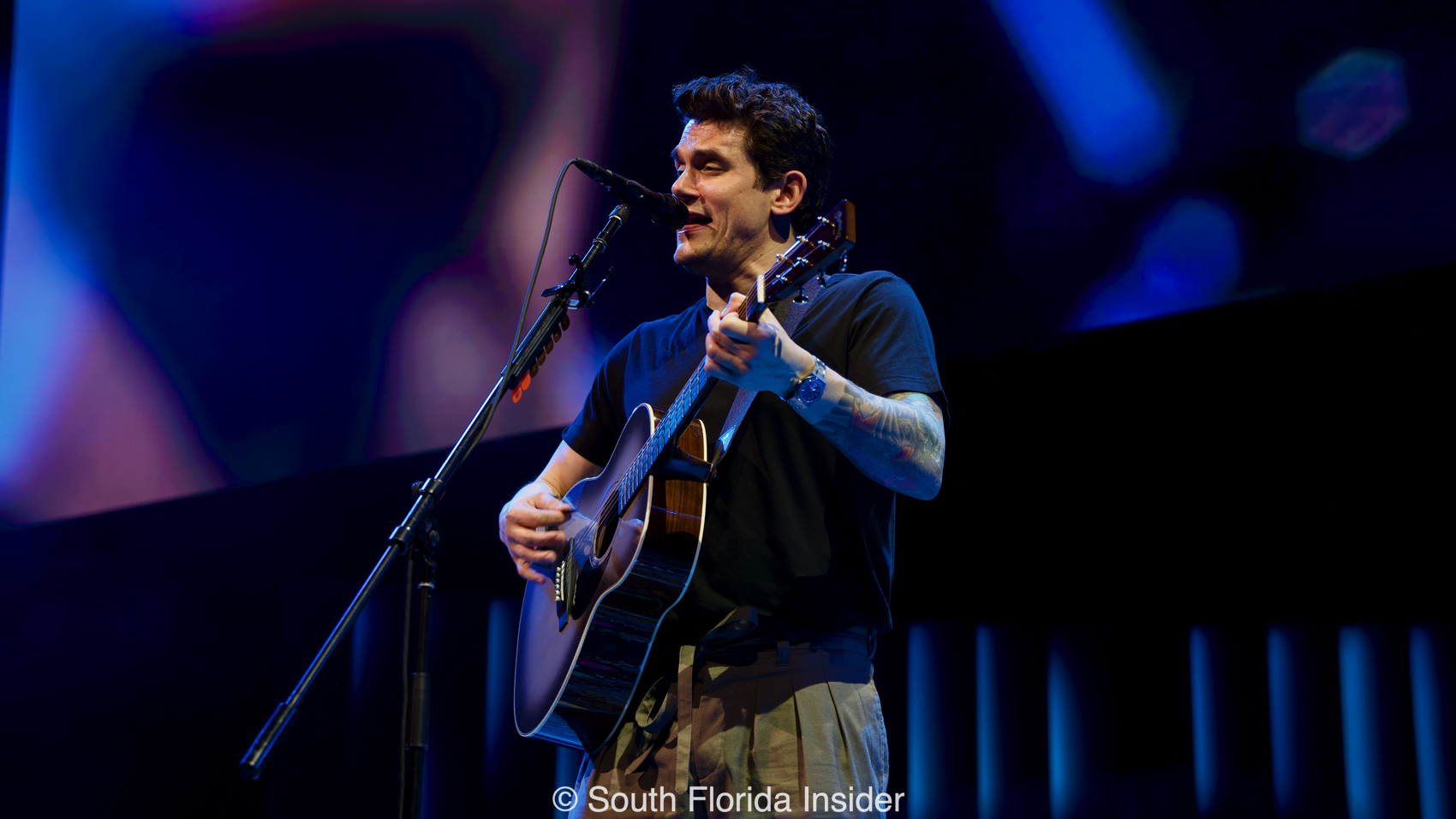 The Prodigious Singer-Songwriter Delivers Two Incredible Performances to South Florida – Review and Photos of Night One of the John Mayer Solo Concerts at the Hard Rock Live in Hollywood, FL