B Resort & Spa in Orlando – REVIEW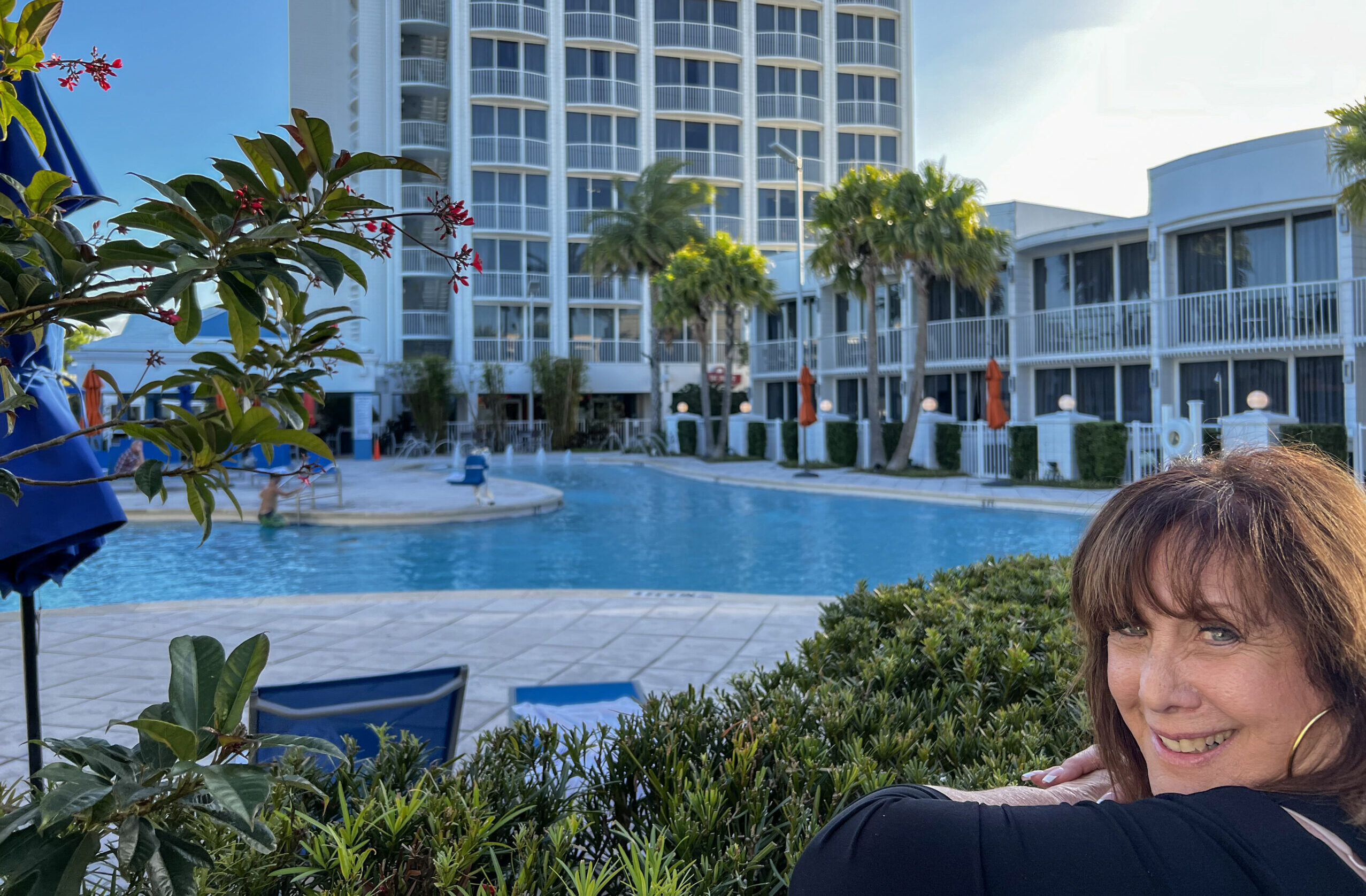 One of the premiere resorts in the Disney Springs area, B Resorts & Spa seeks to create a well-rounded experience for all their visitors.
March 23rd, 2023
Soon to be renovated to a Renaissance property, the B Resort & Spa primes itself to cater to both couples and families. There, guests can enjoy a unique dining experience, having a prime location to attractions and take in plenty of activities on the property itself. Furthermore, parents can find entertainment for their children at the Kids Zone, which has a variety of arcade games or taking a dip with them in the large pool. But, if they want to kick back while their kids are swimming, they could enjoy a cocktail at the neighboring jacuzzi.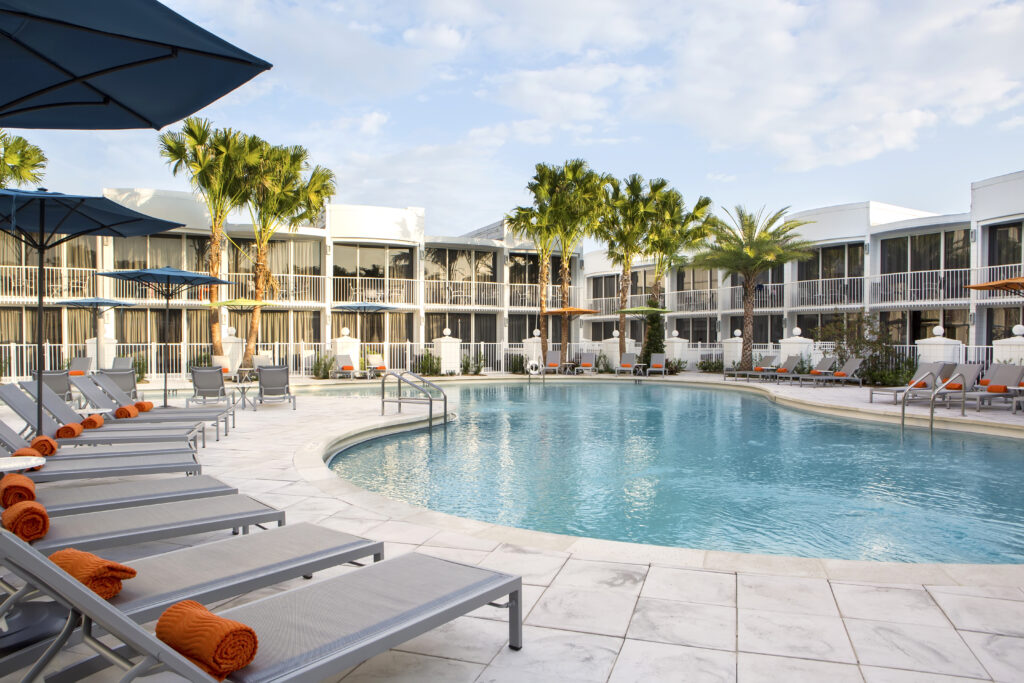 "We're striving to make the guest experience one that will be captured in our guests' memories," said General Manager, Kai Fischer. "So, whether it's getting frozen grapes poolside or having a nice frozen cocktail along with your kids' mock cocktail, each guest's time will be unique."
However, beyond mixologists stirring up some amazing cocktails, especially some from their massive whiskey collection, the property is making waves with their signature restaurant, American Kitchen Bar & Grill. Open for breakfast, lunch and dinner, the restaurant serves plenty of traditional items such as pancakes, waffles, salads, burgers and wings, but far from the norm. Each dish is truly transformed as their own and as the hotel transitions into more of a group leisure international luxury hotel, some incredible entrees will be finding their place on the menu including a Tomahawk Steak cooked over an open fire, roasted lobster tail, smoked oysters and a shrimp cocktail.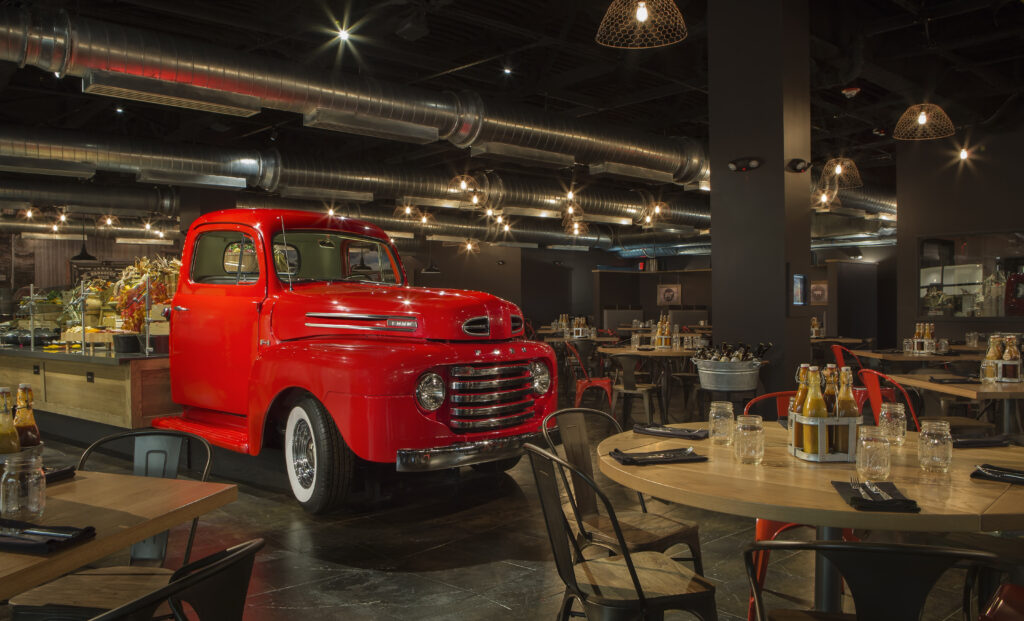 Yet, while we didn't try every item on the menu or all those to be slated to be on it in the future, nothing could be slotted above the absolutely incredible Sticky Ribs we had. Created using Duroc pork, the entree is made in more of a barbecue style than the traditional Asian style ribs you'd find at most sushi restaurants. Its flavorful composition will likely leave you with tears of joy. While areas like the Carolinas, Tennessee and Mills Avenue are well known for their barbecues, this lone Orlando location is definitely one that should be added to your list.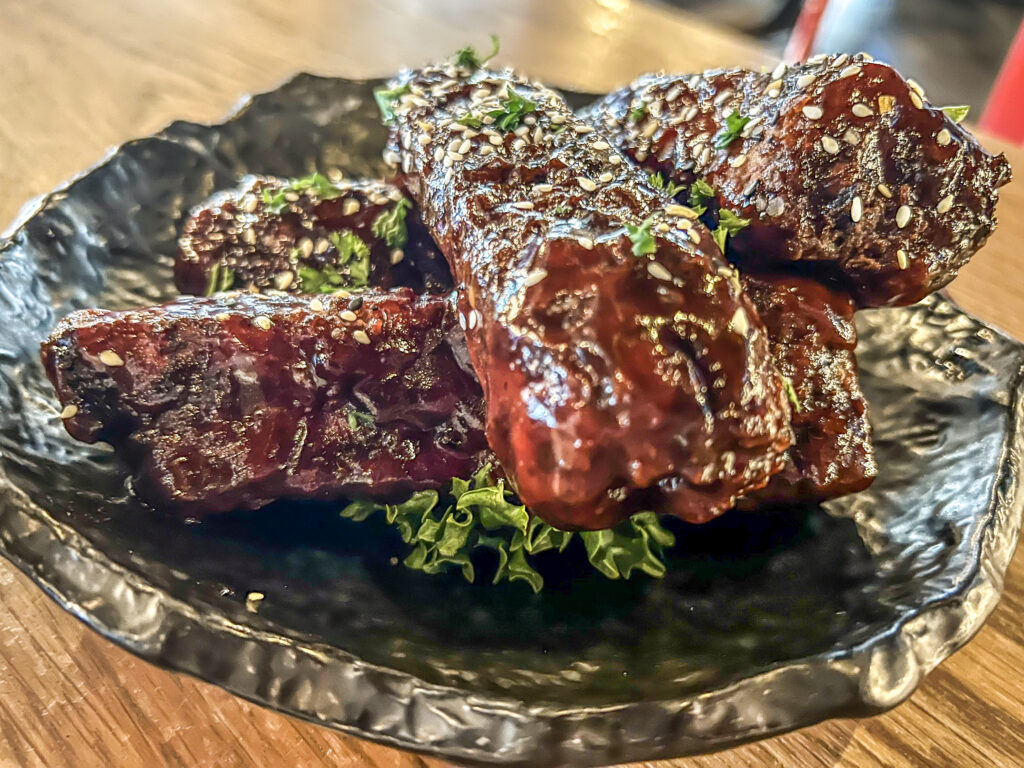 Now, if you make it through the plethora of tasty entrees and appetizers with even the smallest bit of room left, please trust me in saving it for their dessert. The restaurant's large Earthquake Chocolate Cake is like a fantasy land of chocolate swimming through every crevice of your mouth. Littered with chocolate cake, brownie pieces, Snickers and white chocolate ganache, it's a welcome chocolate overload while paired with Tahitian Vanilla Bean ice cream and some chocolate crunchies on top.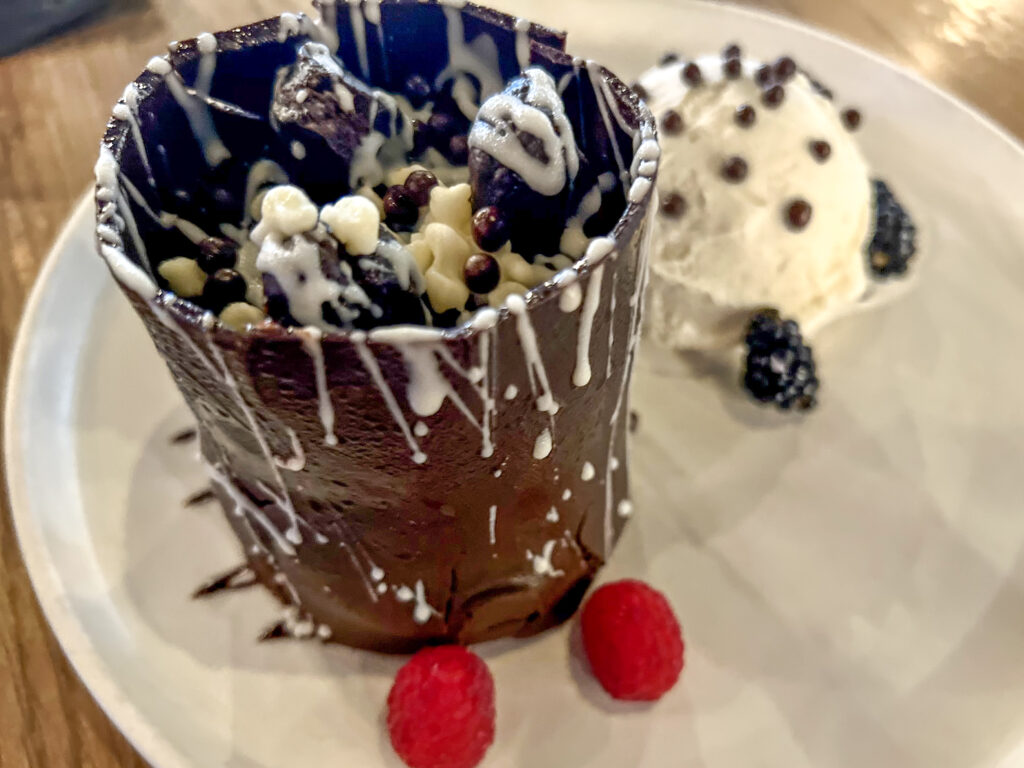 Food and drinks aside, B Hotels & Resorts appeal really is to those "savvy, sophisticated and experience-driven guests." The company really strives to make that concept a reality. Whether the plan is to shuttle to the Disney parks for the day or take a day off and relax at the hotel, the concierge is there to assist with any suggestions you may have.
"The plan is to be the top brand in the Disney market," said Senior Sales Manager, Melissa Berrios. "At the end of the day, we look to you come in just behind the Four Seasons and give everybody else in the market a run for their money. It's really about making that unique magical experience for our guests."
During the renovations and the updated renaissance aesthetic, guests will also get to enjoy the transition from getting coffee at Pete's to Starbucks, which will be more like a Starbucks Reserve. 
For additional information on B Hotels & Resorts® visit www.bhotelsandresorts.com. 
The property is located at 1905 Hotel Plaza Blvd, Lake Buena Vista, FL 32830.
B Resort & Spa ©South Florida Insider

Photo courtesy of B Resort & Spa

Photo courtesy of B Resort & Spa

Photo courtesy of B Resort & Spa

Photo courtesy of B Resort & Spa

Photo courtesy of B Resort & Spa

Photo courtesy of B Resort & Spa

Photo courtesy of B Resort & Spa

Photo courtesy of B Resort & Spa

Photo courtesy of B Resort & Spa

B Resort & Spa ©South Florida Insider

B Resort & Spa ©South Florida Insider

B Resort & Spa ©South Florida Insider

B Resort & Spa ©South Florida Insider

B Resort & Spa ©South Florida Insider

B Resort & Spa ©South Florida Insider

B Resort & Spa ©South Florida Insider

B Resort & Spa ©South Florida Insider

B Resort & Spa ©South Florida Insider

B Resort & Spa ©South Florida Insider

B Resort & Spa ©South Florida Insider

B Resort & Spa ©South Florida Insider

B Resort & Spa ©South Florida Insider

B Resort & Spa ©South Florida Insider

B Resort & Spa ©South Florida Insider

B Resort & Spa ©South Florida Insider

B Resort & Spa ©South Florida Insider

Nutrition for Success: Dr. Amy Lee's Recipe for Wellness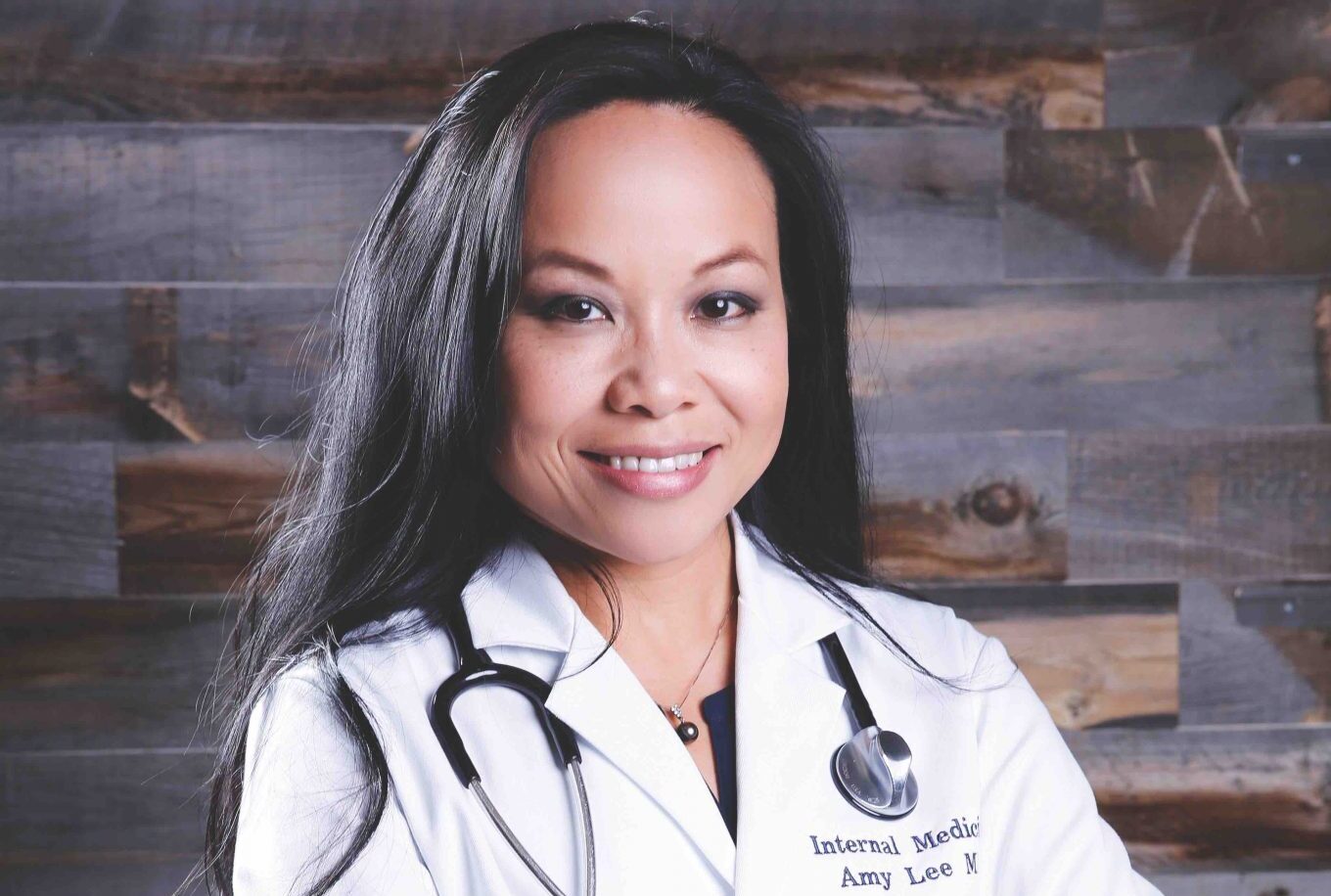 From Breakfast to Balance, Uncover the Secrets of Nutritional Well-Being by Dr. Amy Lee.


(more…)