Janet Jackson, Ludacris Perform at Hard Rock Live Hollywood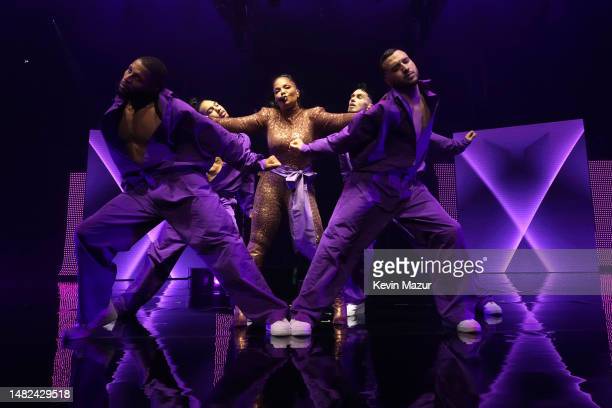 International superstars Ludacris and Janet Jackson kicked off the Together Again tour with a bang at Hollywood's Seminole Hard Rock Live on Friday.
April 14th, 2023
First things first, the Together Again tour got off to a strong start with a performance by special guest Ludacris, which felt almost like a co-headlining bill. Ludacris himself is a three-time Grammy award winner, actor and multi-platinum album selling powerhouse.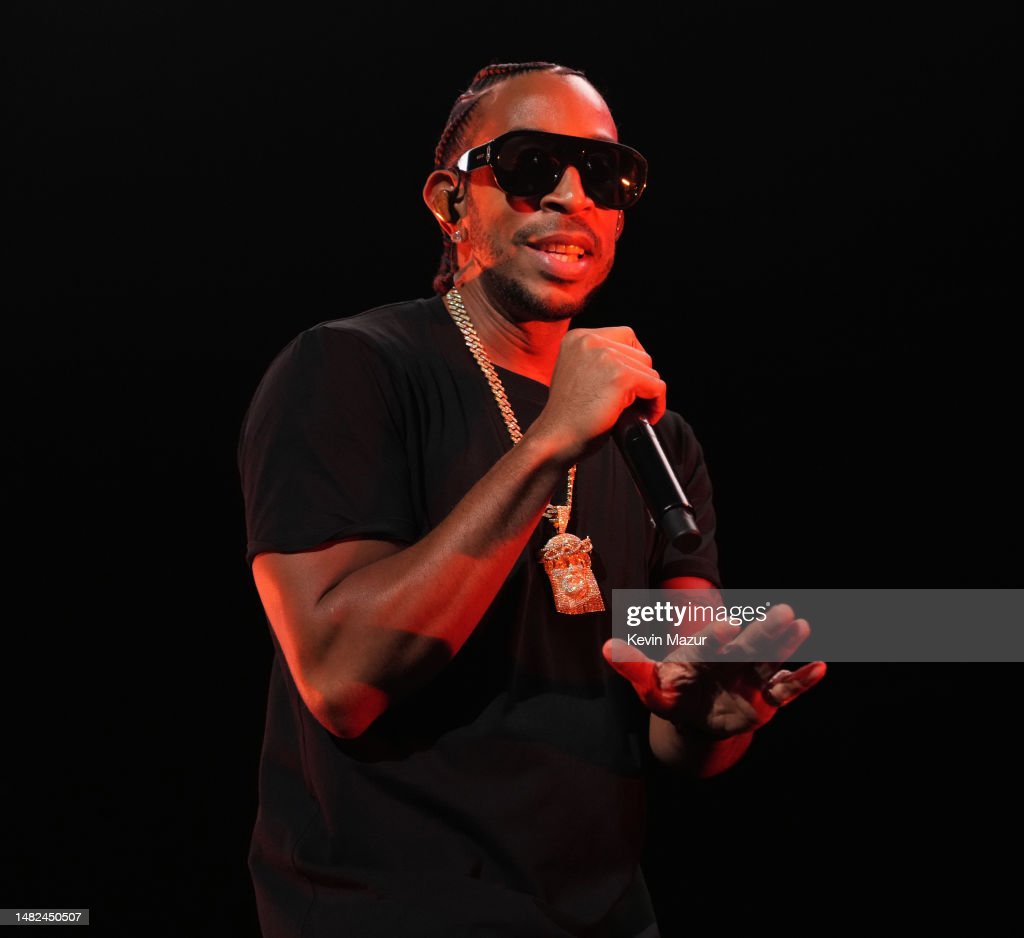 His 16-song set began promptly at 7:45 and hit all the bangers you might hope to hear including "Act a Fool," "Area Codes," "What's Your Fantasy" and of course "Move Bitch."  Hard Rock Live got movin' and groovin' as fans streamed in. Happily, he is along for all 33 stops on the tour.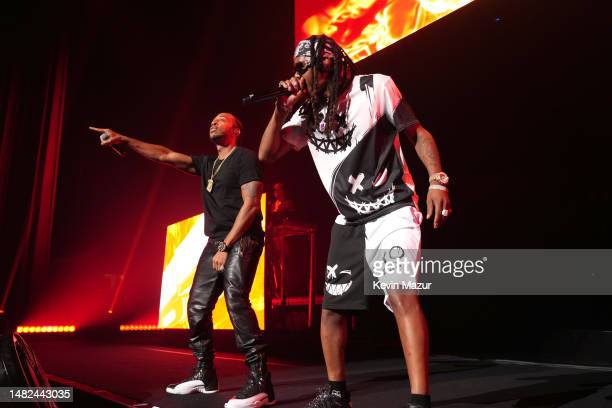 Next, was Pop Royalty as Janet Jackson was ready to take the stage. Back on the road for her tenth tour with an eclectic 40-song set list and four sexy male dancers, the crowd was ready to erupt with anticipation. The eagerly awaited tour is 56-year-old Jackson's first since 2019. I can't say I can recall another concert with all male dancers supporting a female artist, and it was quite refreshing. Actor, singer songwriter, dancer and mother of a 6-year-old, Jackson did not disappoint in the slightest. Her latest album Unbreakable came out in 2015, but as one of the world's best-selling artists, living legend Janet Jackson is celebrating the incredible longevity of her 50-year career milestone in the music industry, which presents a pretty exciting opportunity to catch her popping and locking to her greatest hits with a particular focus on classic albums Janet from 1993 and 1997's The Velvet Rope.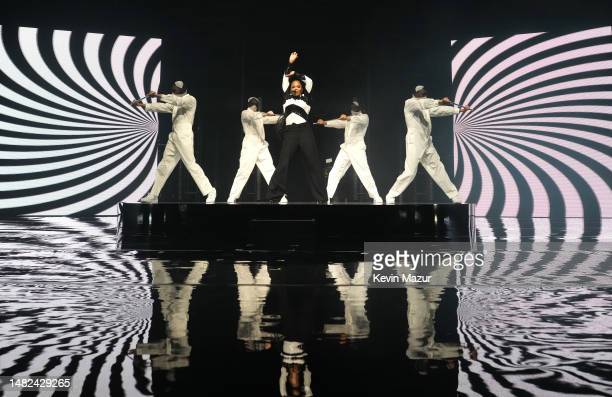 The show opened with a video montage that set the epic scope of the show before the diva herself appeared center stage. Cloaked in a purple hood, she was revealed with a gold sparkle body suit, the first of several dazzling costumes. The choreography was iconic, with even the smallest gesture imbued with style. The five-time Grammy winner took her South Florida audience on a musical journey straight to the rhythm nation.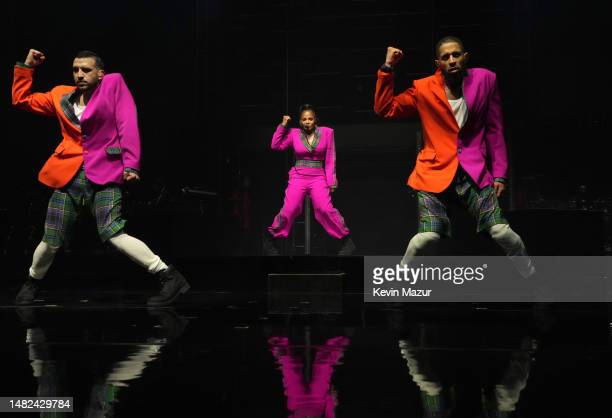 The massive six act performance spanned her more than 40-year career, with a mix of classic hits like "All for You" and "What Have You Done for Me Lately," as well as some live debuts including opening song "Damita Jo," as well as "Enjoy" and "Do It 2 Me."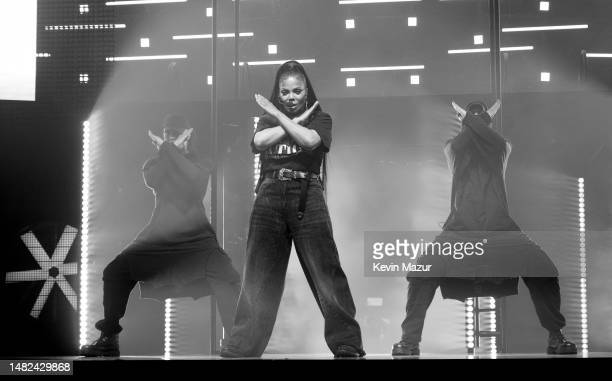 The 33-date North American tour will conclude in Seattle on June 21st, 2023.
SET LIST
Act I
1. Damita Jo
2. Together Again (DJ Premier Remix)
3. Feedback
4. So Much Betta
5. If
6. No Sleep/ Got 'Til It's Gone/ That's the Way Love Goes/ Enjoy
Act II
7. What Have You Done For Me Lately/ Nasty
8. The Pleasure Principle
9. Because of Love
10. When I Think of You/ Diamonds
11. The Best Things In Life Are Free
12. Control
Act III
13. When We Oooo (intermission interlude)
14. Together Again (Deeper Remix)
15. Come Back to Me/ Let's Wait Awhile
16. Lonely/ Funny How Time Flies (When You're Having Fun) (Remix)
17. Again
18. Any Time, Any Place
19. I Get Lonely (TNT Remix)
Act IV
20. The Body That Loves You (interlude)
21. Doesn't Really Matter
22. All for You
23. Come On Get Up
24. Free Xone/ Throb
25. Girlfriend/ Boyfriend/ Like You Don't Love Me/ Do It 2 Me
26. So Excited
Act V
27. New Agenda/ The Knowledge
28. Miss You Much
29. Love Will Never Do (Without You)
30. Alright/ Escapade
31. Scream
32. Black Cat
33. Rhythm Nation
Act VI: Encore
34. Together Again
John Mayer's Acoustic Solo Shows Mesmerize Hollywood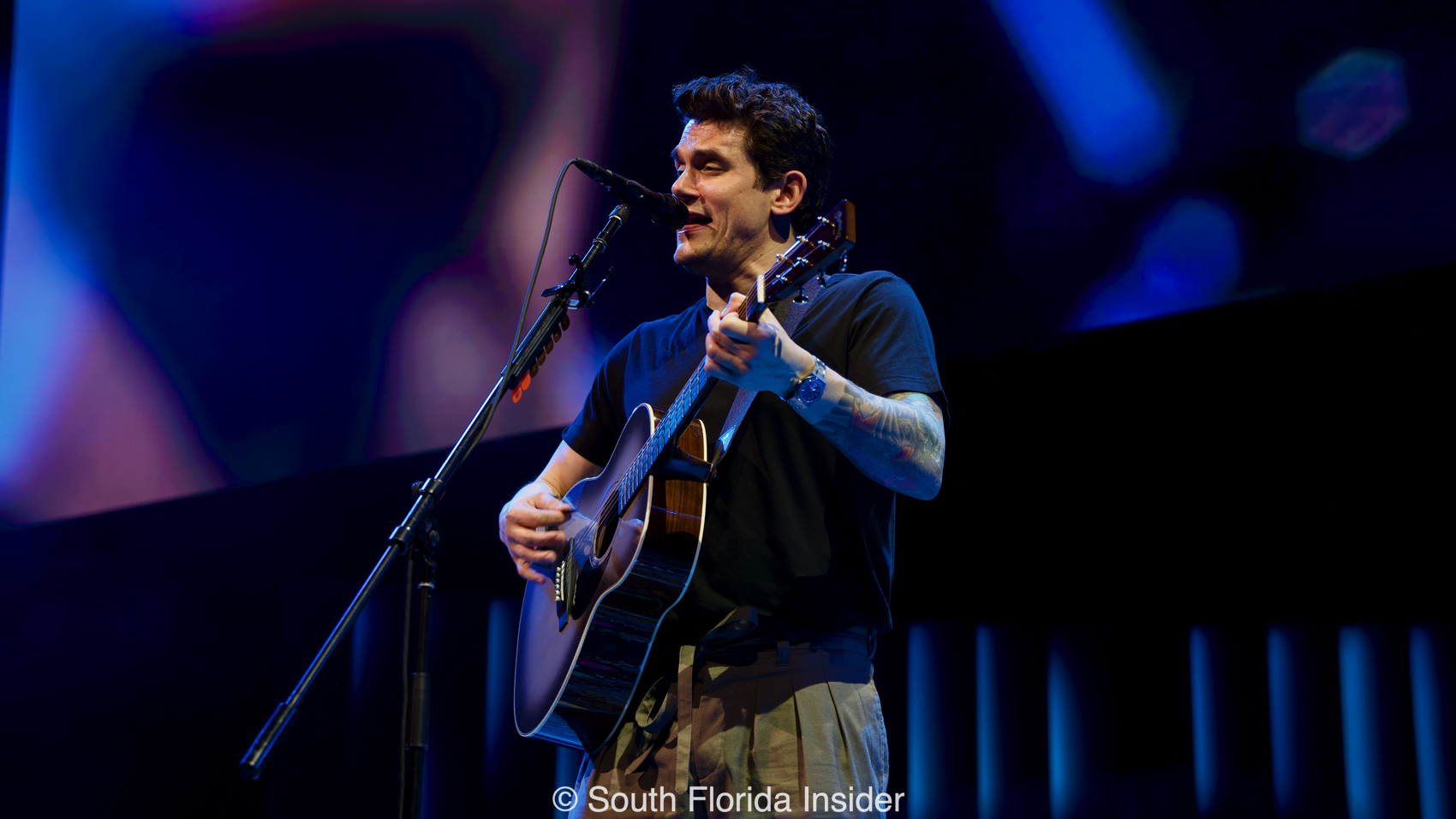 The Prodigious Singer-Songwriter Delivers Two Incredible Performances to South Florida – Review and Photos of Night One of the John Mayer Solo Concerts at the Hard Rock Live in Hollywood, FL