Motley Crue and Def Leppard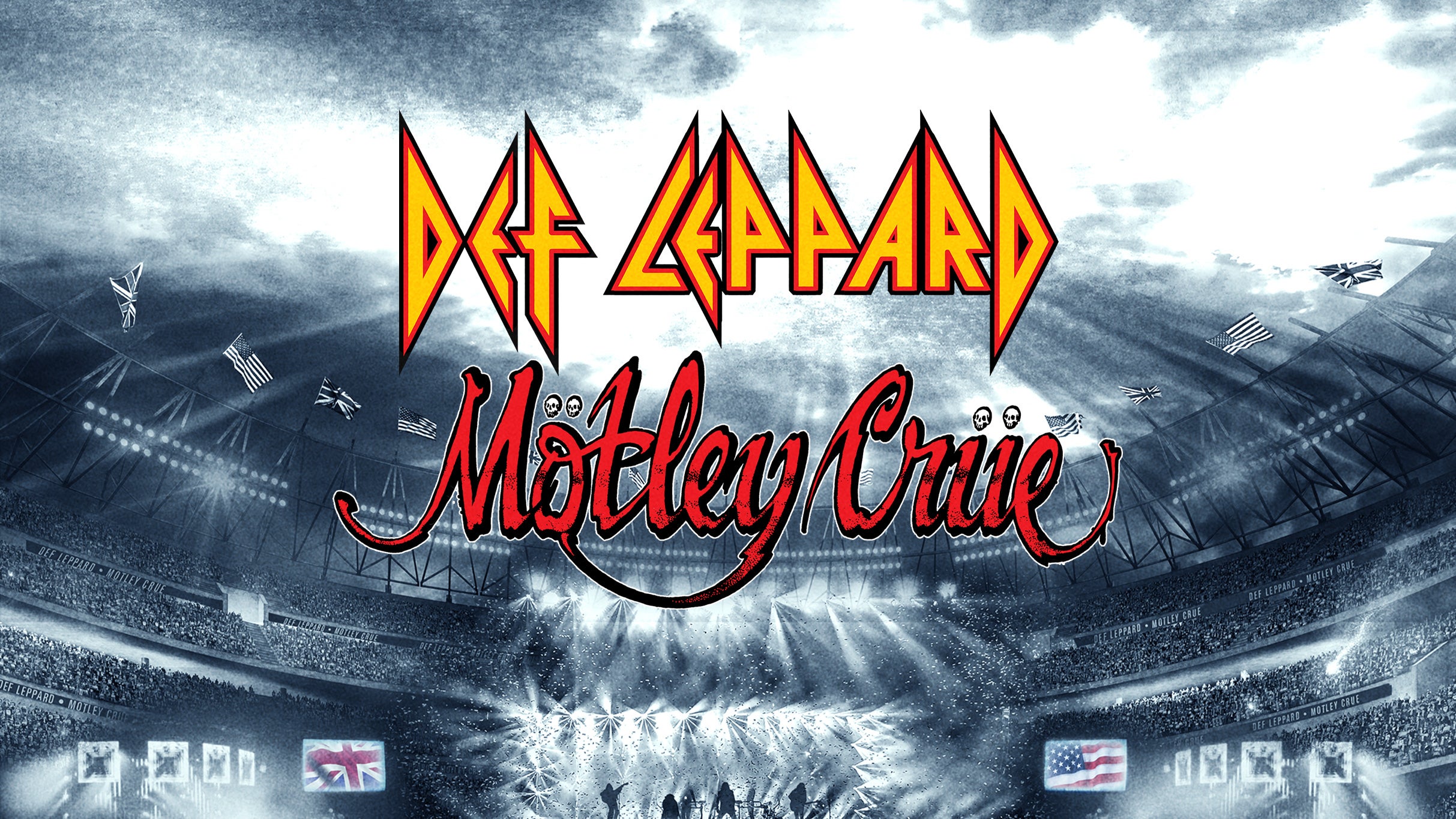 The 80's Legends Return to South Florida for an Incredible Up Close and Personal Show – Review of the Motley Crue and Def Leppard Concert at the Hard Rock Live in Hollywood Florida
After bringing an amazing stadium show to the shores of Miami last year, Def Leppard and Motley Crue decided to team up once again to deliver a more intimate set of performances across America, this time without any opening acts. And of course, the perfect venue for such an intimate performance is the Hard Rock Live at the Seminole Hard Rock Hotel and Casino in Hollywood, FL. With every seat in the beautiful 7,000 person venue offering an incredible view of the stage and plenty to do before & after the show in the form of delicious dining, fantastic shopping or even trying your luck at one of the many games of chance, you can spend the whole day here just having fun waiting for the show to start.
Motley Crue was up first, kicking things off with a one-two knockout punch combo of "Wild Side" and "Shout at the Devil". They pulled out all the stops for the stage setup, complete with lasers, platforms outlined with neon color tubes and a giant LED screen flanking the stage, playing psychedelic animations as the band performed. Speaking of performance, the band did an incredible job ripping through the "greatest hits" filled setlist, absolutely nailing "Live Wire", "Looks that Kill" and "Saints of L.A.". Filling in for Mick Mars, there's a new addition to the band in the form of six string wizard John 5, who brought some much needed complexity to the guitar parts and dazzled the arena with a few mind-blowing solos in between songs. The setlist was truly a fan's dream, featuring the ballad "Home Sweet Home" and killer renditions of  "Dr. Feelgood" and"Girls Girls Girls", during which dancers came out on stage and two giant inflatable robot girls were released. They finished up their time on stage with "Kickstart my Heart" and "Primal Scream", for which Rick Allen of Def Leppard joined them on the drum kit.
After what felt like an eternity, the incredible Def Leppard finally took to the stage, blowing away the crowd with "Take What You Want", "Lets Get Rocked" and "Animal". It's amazing to see the band play their songs just as well as they did 40 years ago, with guitarist Phil Collen nailing the solos on "Kick" and "Love Bites". And of course, it still blows my mind every time I see Rick Allen drumming with one arm better than most musicians can drum with two. After slowing things down with an acoustic version of "Love and Hate Collide", the band kicked it back into high gear with "Rocket" and "Switch 625", which featured another amazing Rick Allen solo. Finishing up their time on stage with their most famous songs "Hysteria", "Rock of Ages", "Pour Some Sugar on Me" and "Photograph", the band departed to a crowd roaring with hunger for more. I can't wait to see the bands come back to Florida and bring us some more 80's metal!
John Mayer's Acoustic Solo Shows Mesmerize Hollywood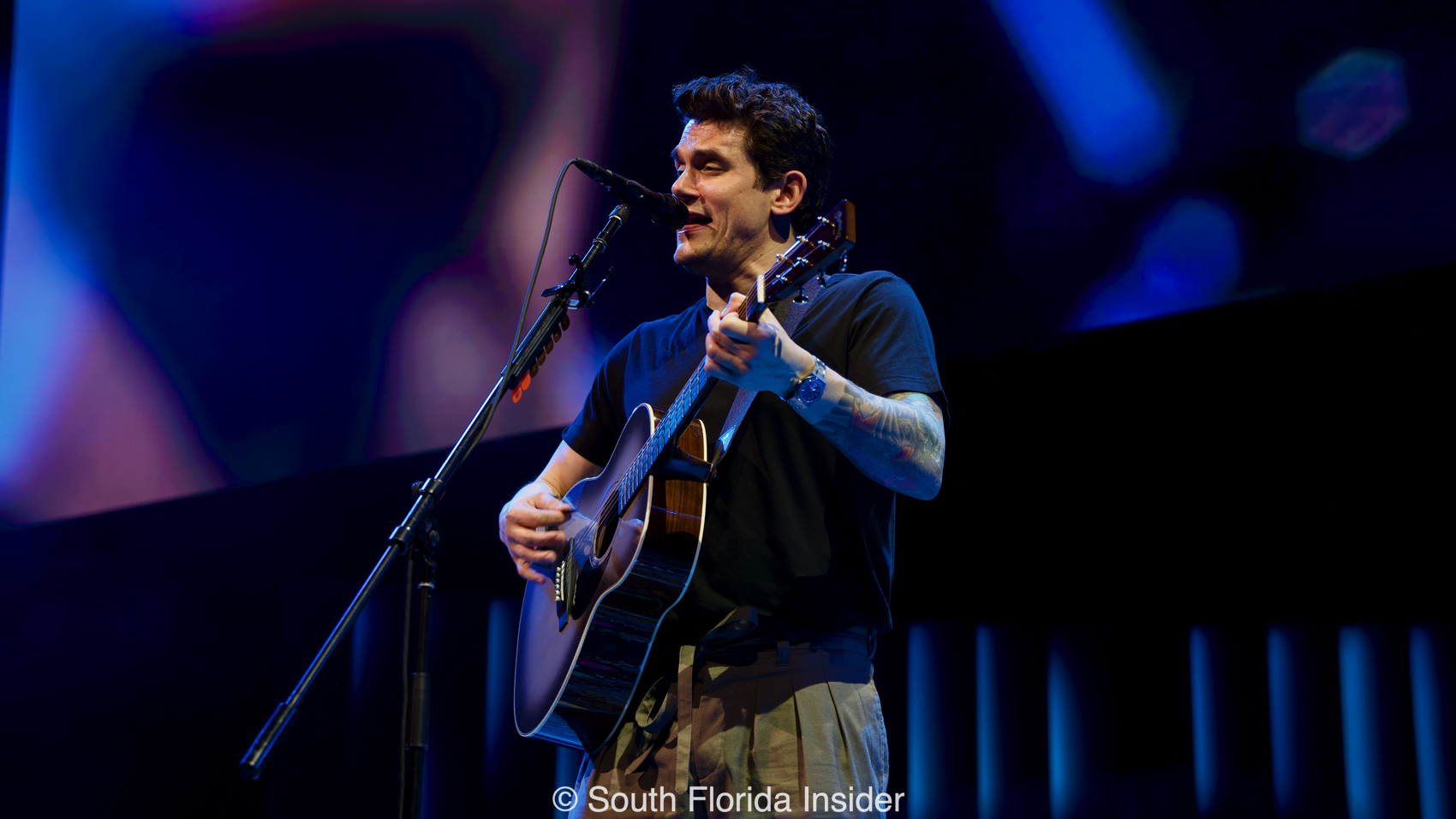 The Prodigious Singer-Songwriter Delivers Two Incredible Performances to South Florida – Review and Photos of Night One of the John Mayer Solo Concerts at the Hard Rock Live in Hollywood, FL